Your Trusted Upper Arlington OH Outdoor Living Designer and Builder
Outdoor living spaces today often consist of indoor necessities and niceties that fare quite well in the great outdoors. These outdoor living rooms range from expertly built decks, porches, patios and more, custom designed and meticulously crafted by our team at Archadeck Outdoor Living.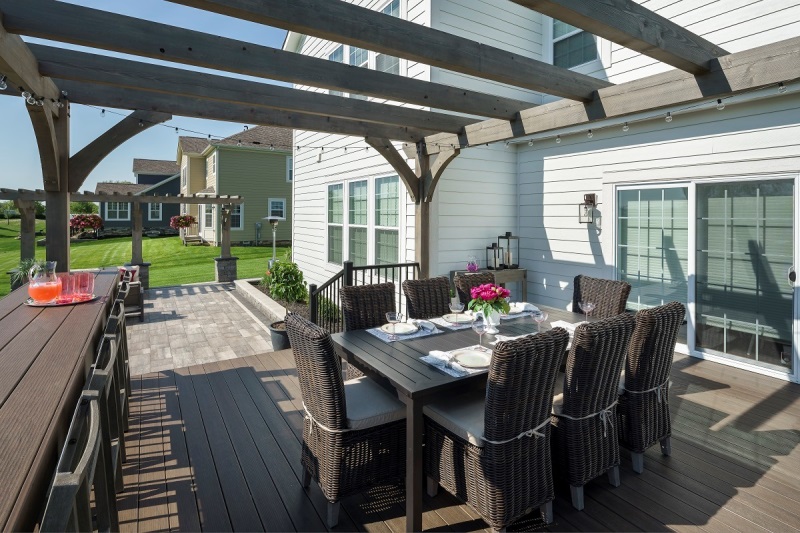 For example, inspired by the comfort and convenience of our interior living rooms and great rooms, in Upper Arlington OH the outdoor living space landscape often reflects a mix of traditional and modern design elements, based on the style, taste and preferences of residential homeowners there.
Multi-Functional Outdoor Living Spaces and Places: Backyard outdoor living areas are now designed and built to serve multiple purposes, such as dining, lounging, entertaining, and even working. This often involves the incorporation of various seating options, outdoor kitchens, fire pits, and pergolas, as requested by our clients, for our custom designed decks, porches, and combination projects.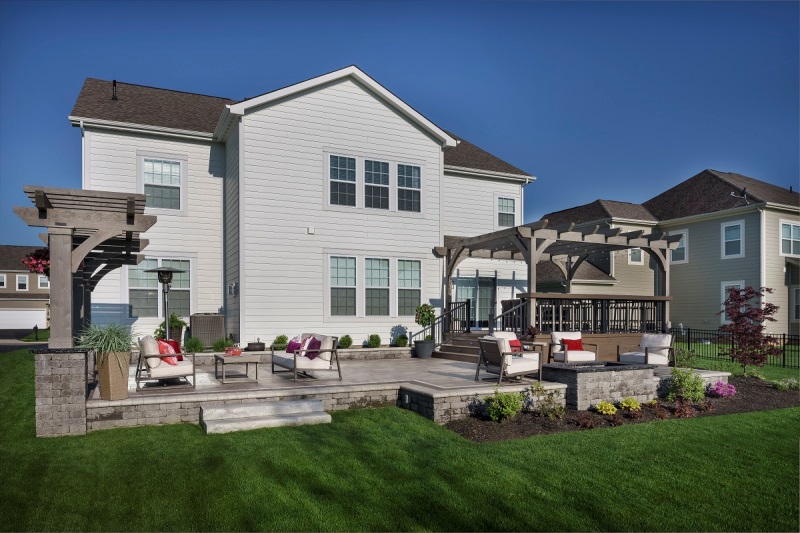 Outdoor Kitchens Are In Strong Demand Today: Many Upper Arlington OH homeowners are opting to include fully equipped outdoor kitchens in their spaces. With more and more Ohioans spending significant time outdoors virtually year-round, they make great sense.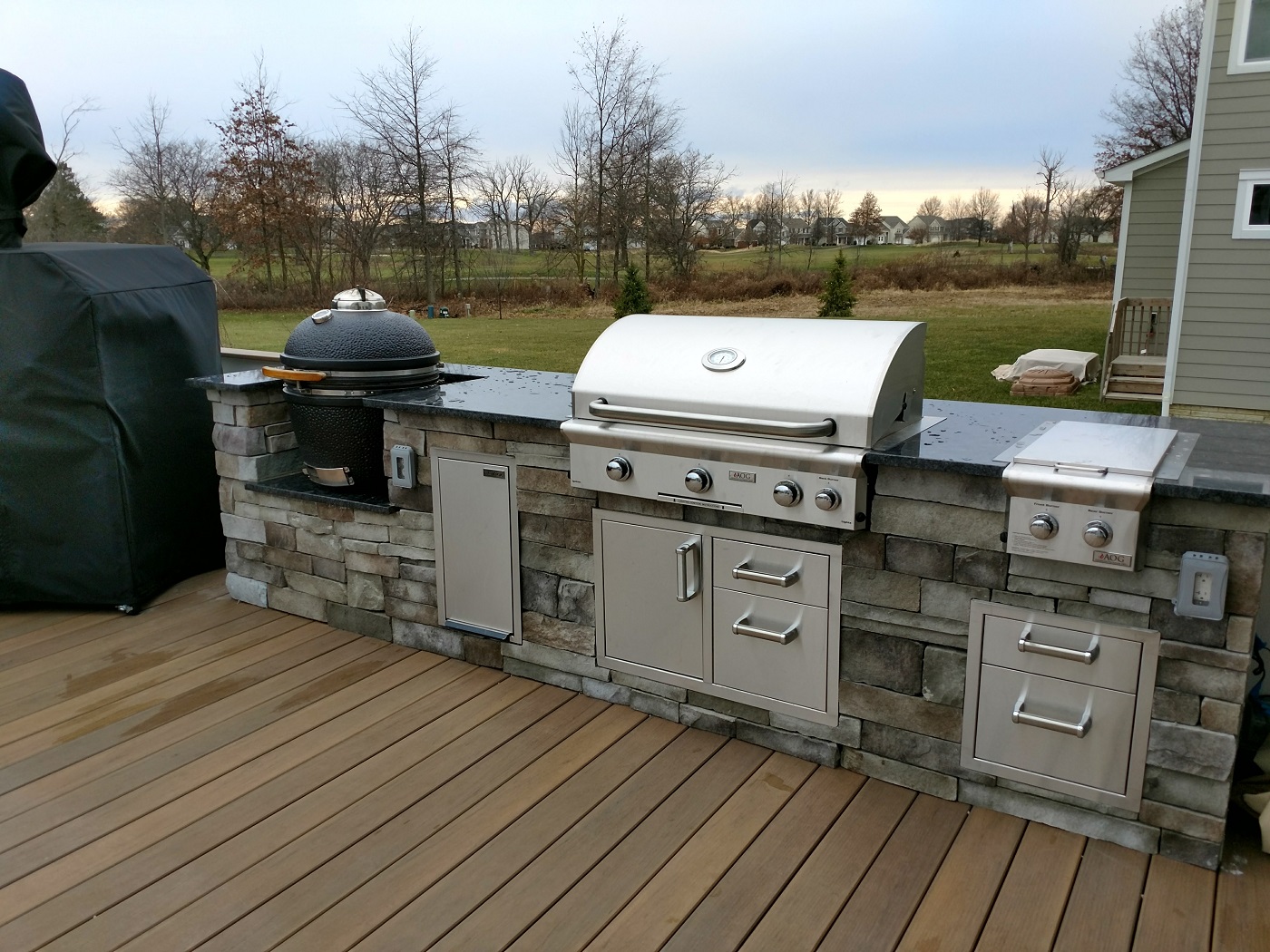 These custom designed, diversified kitchens often feature stove tops with gas burners, built-in grills, Green Egg smokers, sinks with running water, outdoor refrigerators, and plenty of easily accessible storage, allowing for convenient outdoor cooking and entertaining. Be sure to ask your Archadeck Outdoor Living design consultant about the latest additions to this growing segment.
Fire Features: Fire pits and outdoor fireplaces are popular additions that add a special atmosphere and warmth to create cozy and inviting spaces. They provide the radiant glow of embers and serve as a focal point for gatherings, extending the usability of the outdoor area into the cooler months.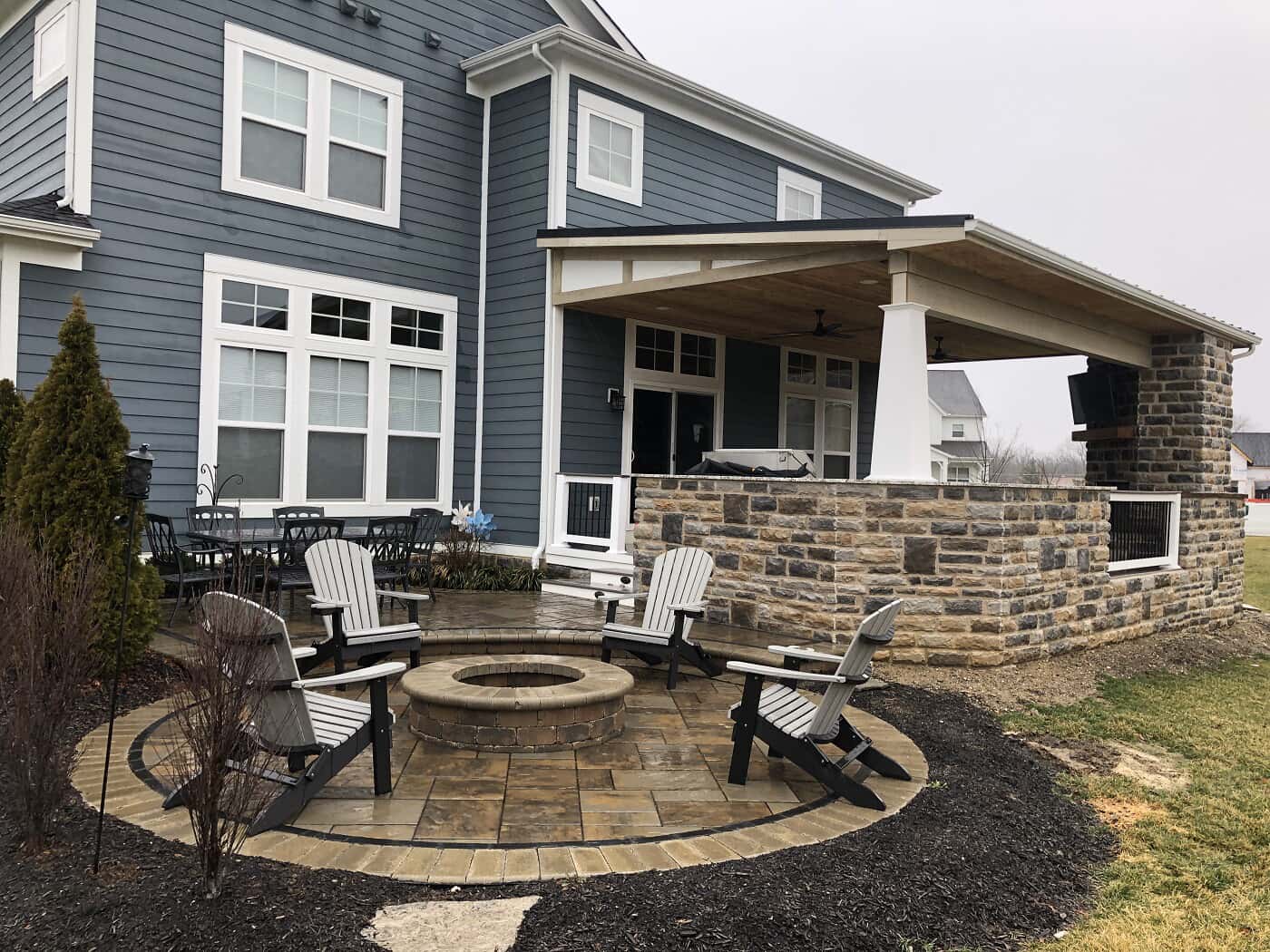 Pergolas and Overhead Shade Structures: Pergolas and other shade structures, such as custom retractable awnings, are frequently used to provide relief from the sun while maintaining that refreshing open-air feel. These structures can often add an architectural element to the space. Here, too, your Archadeck design consultant will review options and ideas with you.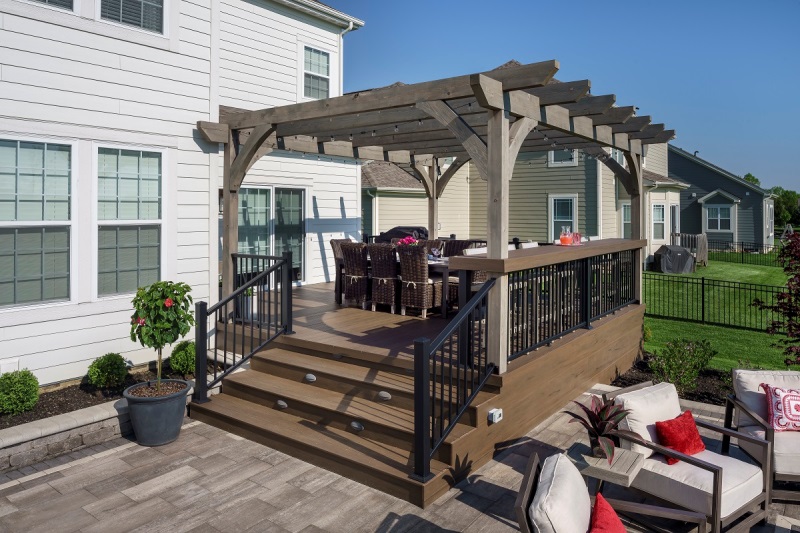 Landscaping and Greenery: Creative landscaping and the addition of softscapes play a crucial role in creating an inviting outdoor space. Native plants, shrubs, and trees are often incorporated to enhance the aesthetics and create a sense of natural beauty.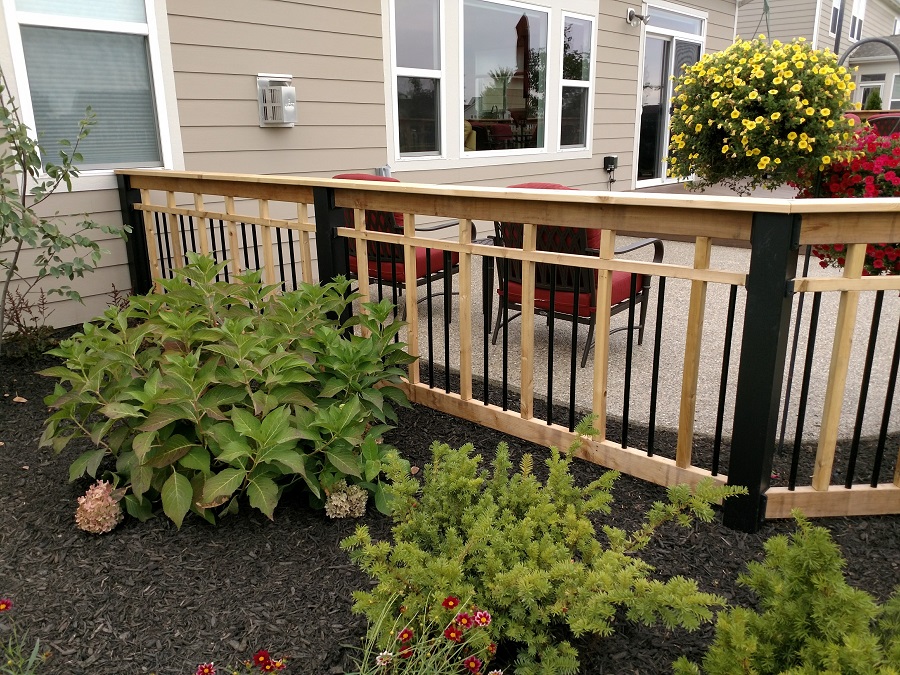 Low-Maintenance Designs: Many homeowners are interested in low-maintenance outdoor living spaces, opting for materials that require minimal upkeep while still maintaining a high-quality appearance. Your Archadeck design consultant can recommend a vast assortment depending on what you're looking for.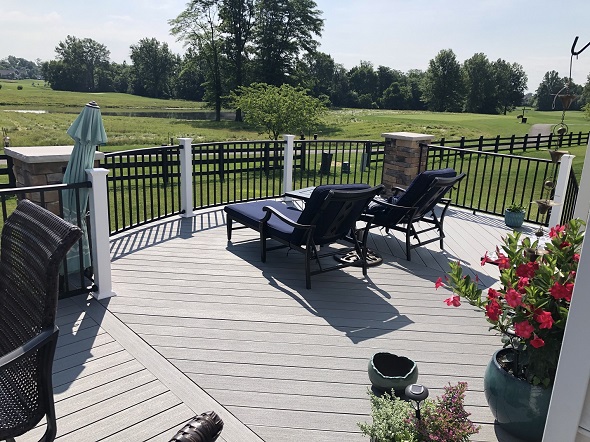 Outdoor Lighting: Thoughtful outdoor lighting is also commonly used to extend the usability of the outdoor living spaces into the evening hours. This includes ambient lighting, task lighting, and accent lighting to highlight key features.
Integrated Technology: With the growing popularity of smart home technology, some outdoor living spaces are now equipped with outdoor speakers, lighting controls, and weather-resistant entertainment systems.
This Upper Arlington OH Sunroom Is Picture Perfect!
This popular and often viewed Archadeck sunroom project in Upper Arlington OH exemplifies everything you would want from a custom sunroom or 4-season room addition. The space serves as a refuge from inclement weather, extends the seasons these homeowners can enjoy the outdoors, and the design appears original to the existing home!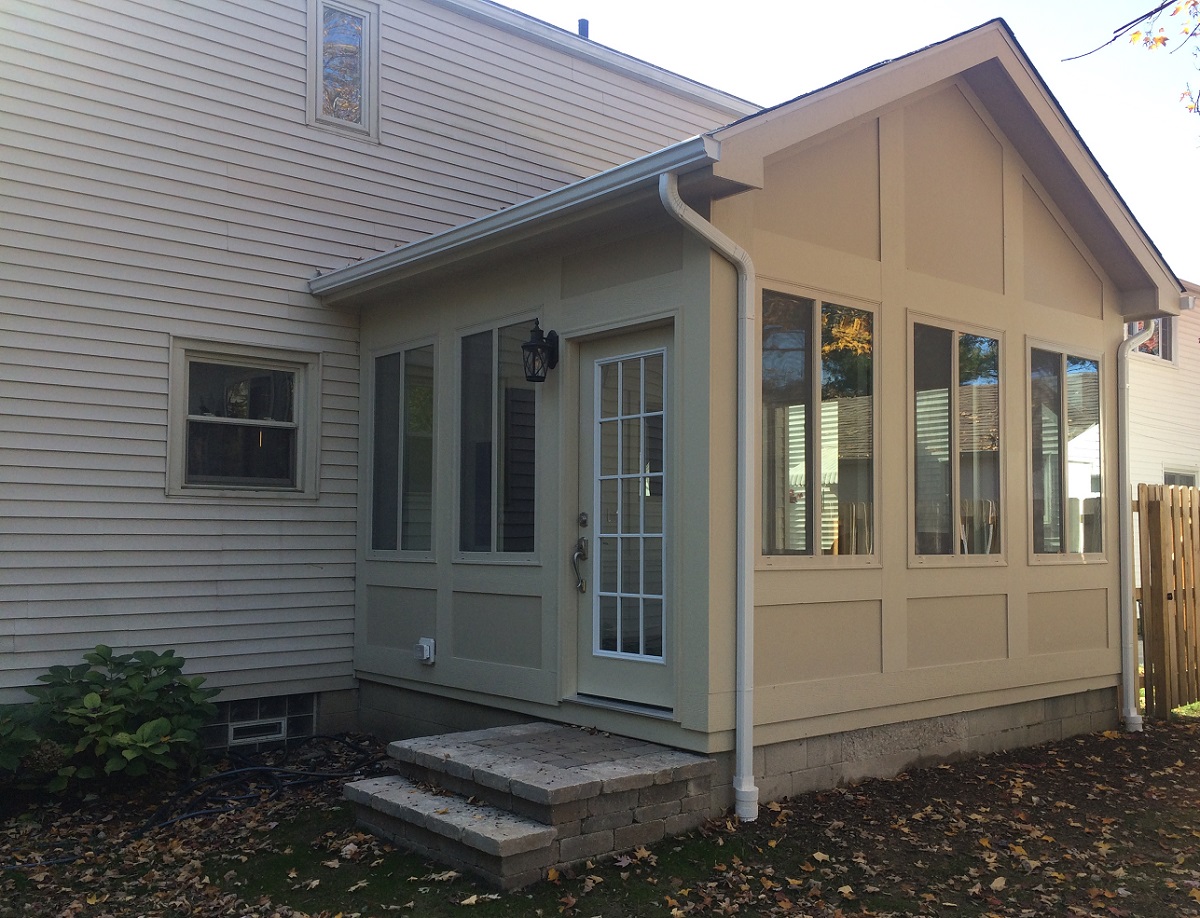 You might be surprised at just how many benefits there are to adding a sunroom to your home. The advantages go far beyond just how it looks. The extra space is a large benefit as is the functionality and personal comfort that comes with adding a sunroom. Now is also the time of year when many homeowners want the benefits of an outdoor structure without the exposure to the elements. The perfect solution to this dilemma is the addition of a sunroom, four-season room or three-season room to your environment.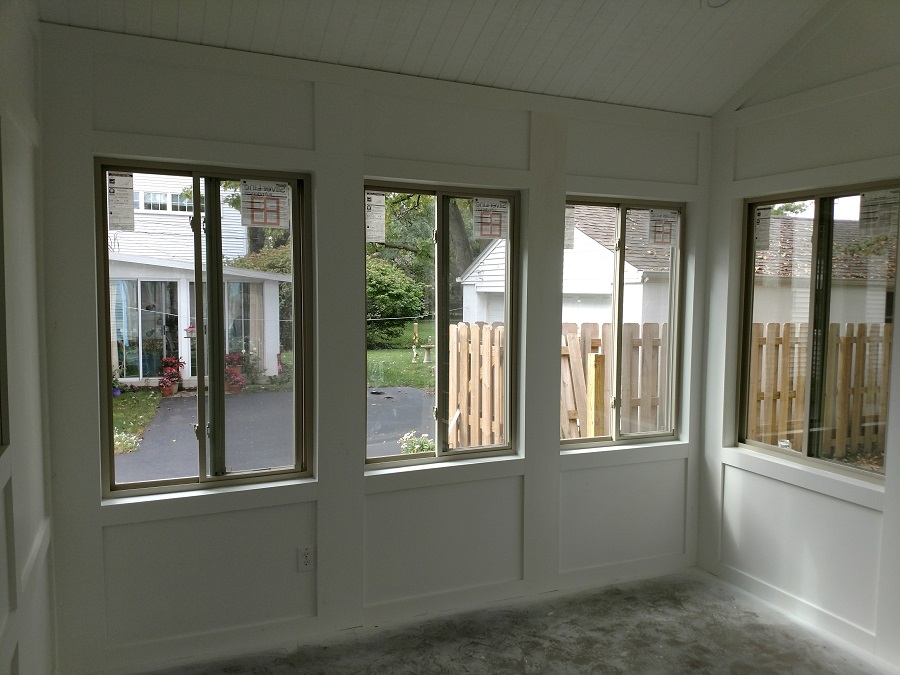 For this particular project, we installed sliding glass windows so the homeowners have the option to open them to allow fresh air on mild days, and close them on cooler days. With the addition of a space heater, this outdoor room will remain warm and comfy in spite of what Mother Nature has in mind.
TimberTech Decks Are Proving To Be A Great Alternative To Pressure-Treated Wood For Deck, Porches, Screened Porches And More
Whereas wood is now becoming a precious commodity insofar as natural resources are concerned, TimberTech is the ultimate decking material for sustainability, aesthetics and long-term wear.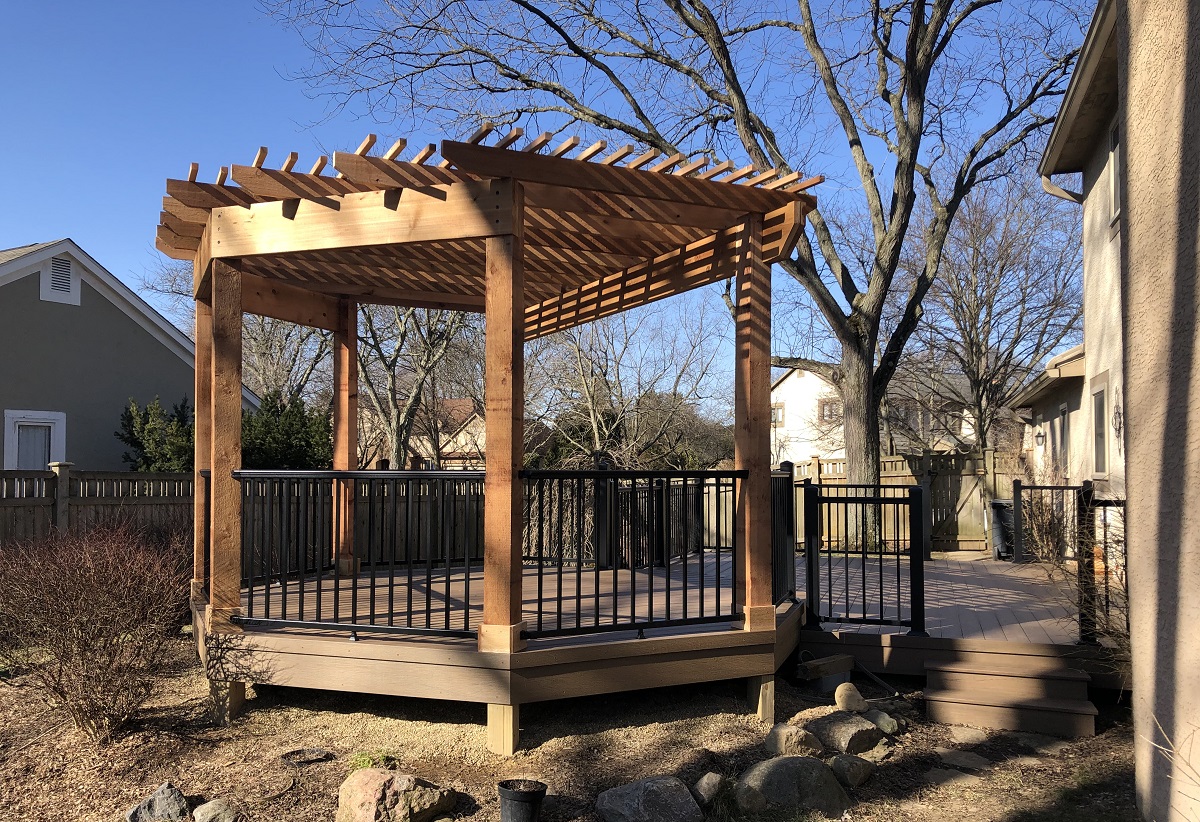 Take this aged deck in Upper Arlington OH that was virtually crying out for an update. With the original wood structure badly faded, worn and cracked in spots, the homeowners wanted a permanent solution to bring it back to life and restore its carefree usability.
That's when Archadeck Outdoor Living came to the rescue. As the area's premiere TimberTech deck builder, we have proven our commitment to excellence in design and client service over the years as our many accolades attest – including accreditation by the Better Business Bureau with an A+ rating, the Best of Houzz Service Award and the Design Excellence Award – just to name a few.
Deck builder Archadeck in Upper Arlington OH created a deck replacement solution that superseded every want and need the homeowner had. For starters, once the old deck was meticulously removed from its foundation, the same footprint was used for the recreation of the new outdoor living space.
Using low-maintenance TimberTech Legacy in the color Pecan, this capped composite decking contains up to 80% recycled material. Even more significant, because homeowners like this Upper Arlington OH area client chose TimberTech decking over wood, more than 1,000,000 trees have been saved in the recent past by this innovative deck material manufacturer.
By using their superior technology to create natural-looking decking and railing products that last longer, TimberTech decking is more sustainable, performs and looks better than actual wood. TimberTech is now deservedly the platinum standard in preferred deck materials.
Ready For The Royal Treatment? Just Connect With Us.
To enjoy outdoor living quite possibly like nothing you've ever imagined on a new patio hardscape, porch, or combination project, call us at 740-265-3905. Or simply click right here to connect with us. We look forward to hearing from you.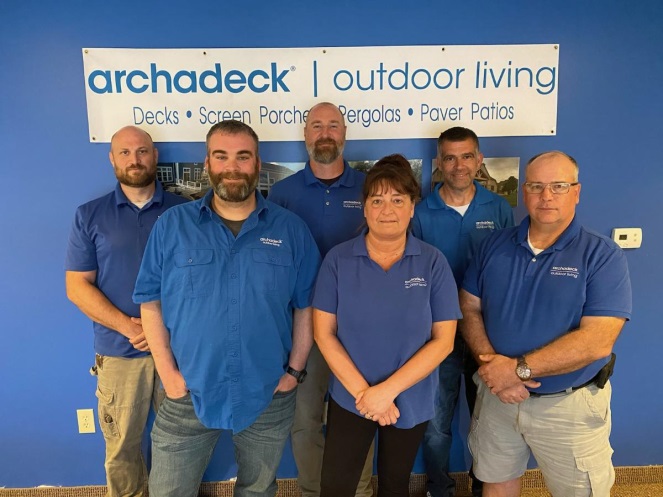 The Archadeck of Columbus Team.
Meta Title: Upper Arlington OH deck builder, patio builder and outdoor living contractor.
Meta Description: In Upper Arlington OH, a suburb of Columbus, Ohio, the outdoor living space landscape often reflects a mix of traditional and modern design elements. Here is more info from Archadeck.