Pergolas are the perfect accent for outdoor living.
Pergolas add character and function to a Columbus outdoor living space. Here in our area, they are one of the most requested accoutrements in finishing off many of our custom combination outdoor environments.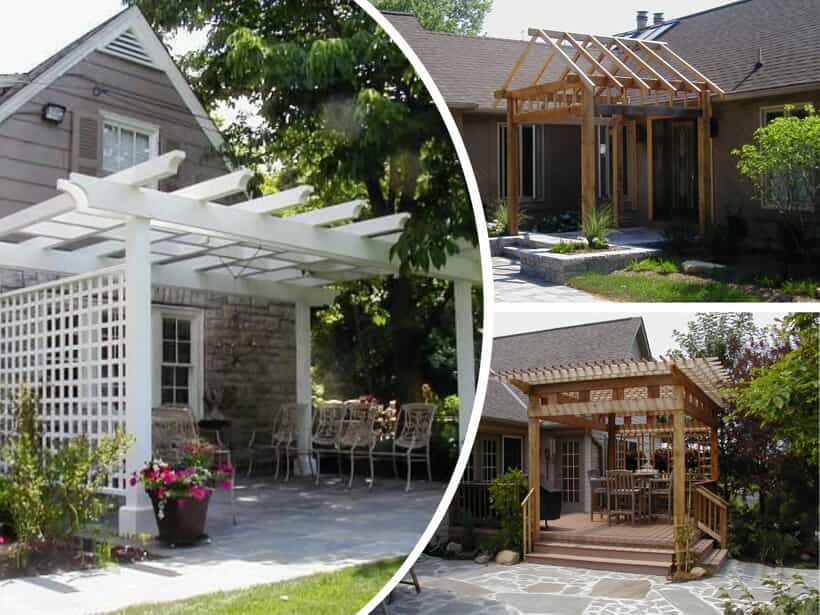 In case you aren't familiar with this gem of a structure, a pergola is an outdoor living structure built with posts and cross rafters but no walls. The openness of the pergolas' design evokes a light, airy and inviting space to relax, dine or just admire. Though they resemble the arbor and trellis, pergolas offer much more functionality and are much larger. These unique structures can be designed to be freestanding, but can also be attached, or integrated, into another structure such as deck, porch or patio. Our pergolas can also be designed in such a way as to extend more shade or privacy too. Take a look at one of our recent outdoor living space combination projects from Albany, Ohio. This amazing space includes a low-maintenance TimberTech deck, paver patio, covered porch and outdoor fire pit: you can read more about this project in our blog story titled This Outdoor Living Combination in New Albany, OH, Gives New Meaning to Backyard Bliss!.
Reach out to the Archadeck team today at (740) 265-3905.