Columbus Outdoor Fire Features are a HOT commodity!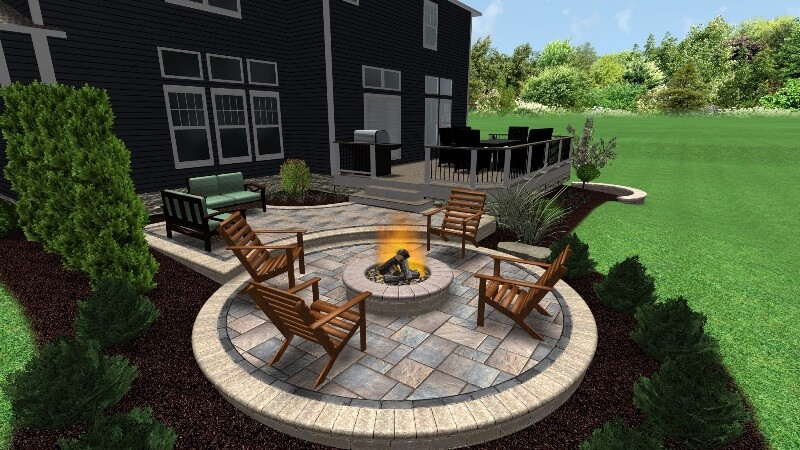 The demand for professionally designed and built outdoor living spaces in the Columbus area shows no sign of slowing down, and, in fact, homeowners are showing increased diversity in regards to the features they want. Nowadays, homeowners see their yard as an extension of the inside of their home, and they are increasingly seeking ways to convert their backyards into comfortable living spaces if it means they can spend more time there.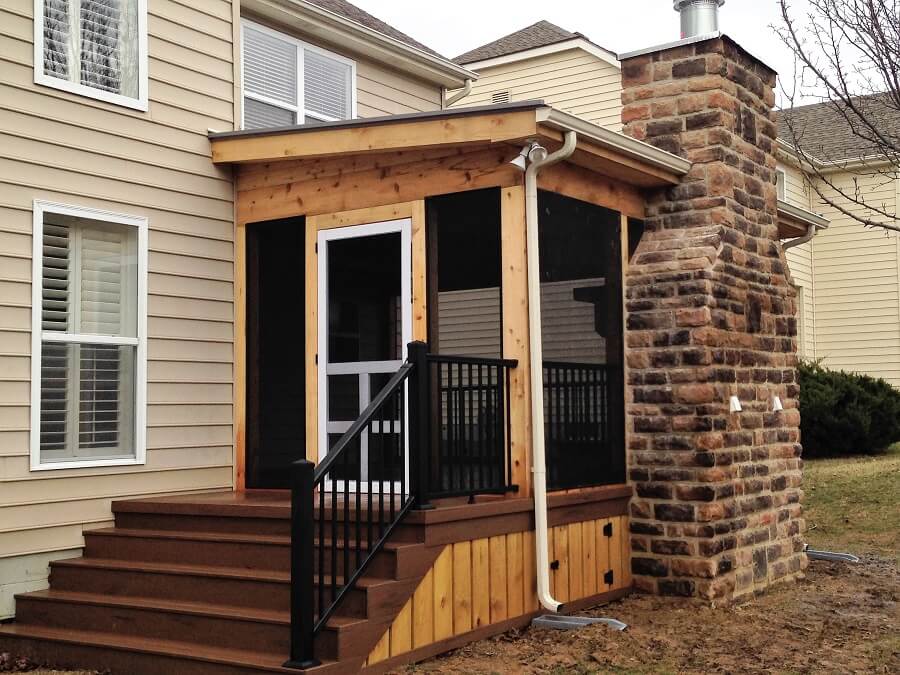 Outdoor fire features such as outdoor fireplaces and fire pits provide the diversity, coziness and ambiance Columbus-area homeowners are seeking in their outdoor living spaces. Not only do fire features make a stunning focal point within an outdoor living space, but they also make a perfect accompaniment to a patio, deck, porch or screened porch.
Unique Custom Outdoor Fire Features
Here at Archadeck of Columbus, we pride ourselves in creating unique, one-of-a-kind outdoor living spaces that complement your home and elevate your outdoor enjoyment. Take a look at some of the custom backyard fire features we have created for our happy clients:
Dublin, OH, fire pit helps deliver year-round enjoyment!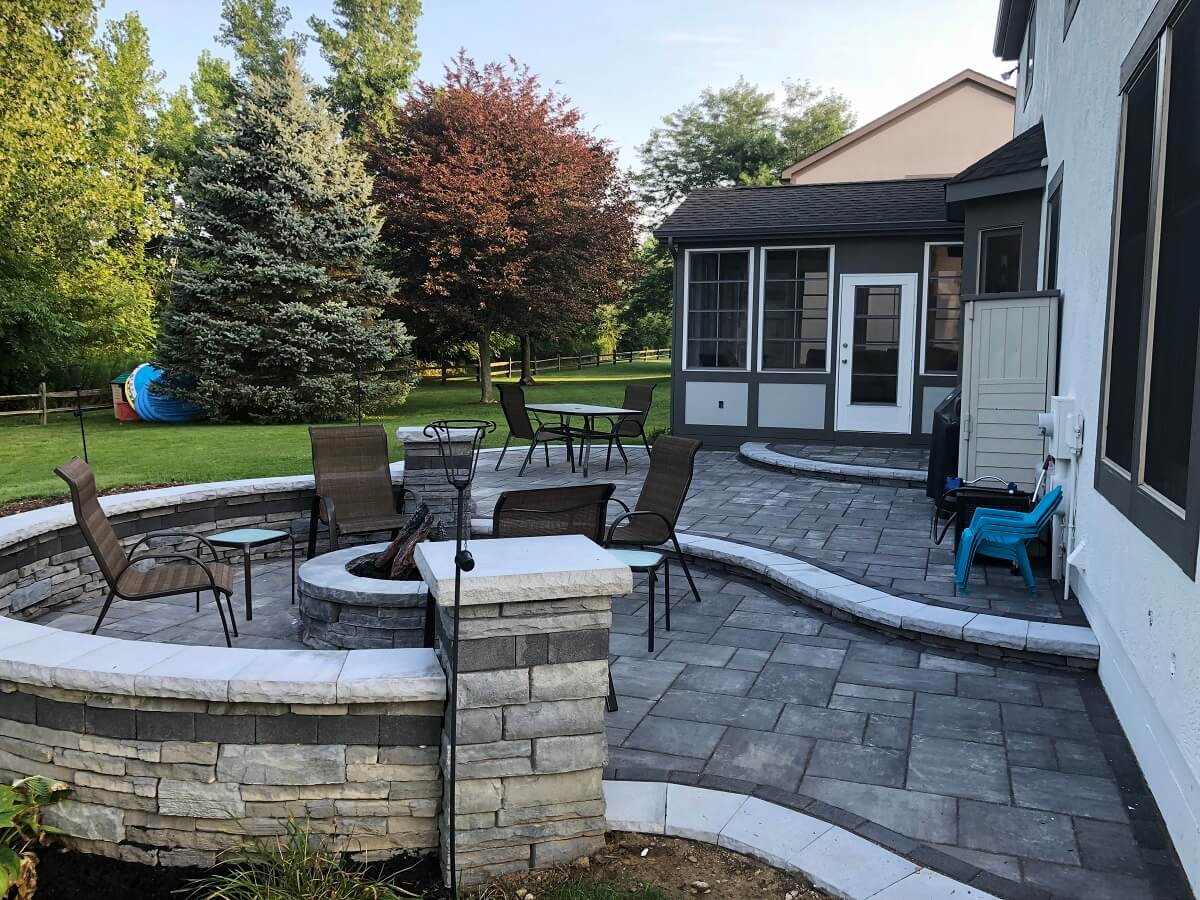 This combination outdoor living space includes an Eze Breeze 3-season porch, multi-level Unilock paver patio and a custom fire pit with a hardscape retaining wall. The fire pit and all vertical hardscape surfaces were built using Unilock's Rivercrest Wall, including the semi-circular seating wall and the pillars at each end of it. Rivercrest Wall features the character of stacked flagstone and matches the Beacon Hill Flagstone pavers used on the patio field perfectly.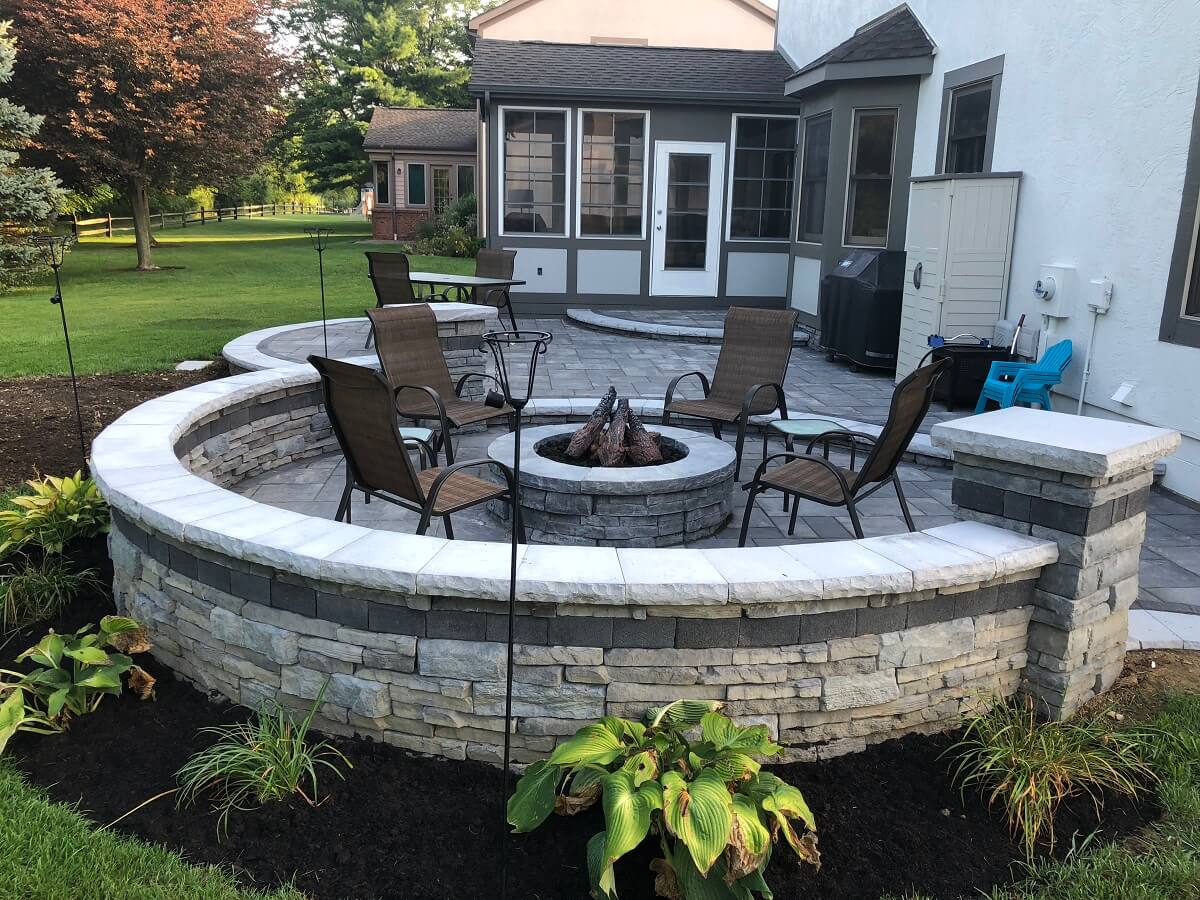 The homeowners selected a gas-burning fire pit and added lava rock and a gas log set. We predict many cozy evenings with friends and family gathered around this fire pit. The seating wall will allow them to accommodate more guests than the space would otherwise hold.
Take a look at this total backyard transformation in this video highlighting the project, featured on our YouTube channel:
Backyard makeover in New Albany, OH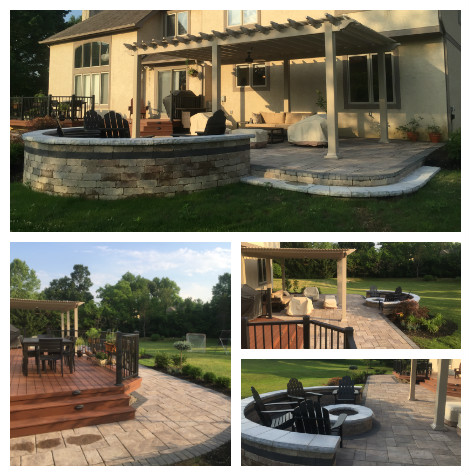 This backyard makeover combines all the function, beauty and versatility the homeowner's had in mind, and much more. This outdoor living combination includes a new deck, paver patio surround with a shade pergola, custom fire pit and a seating/retaining wall.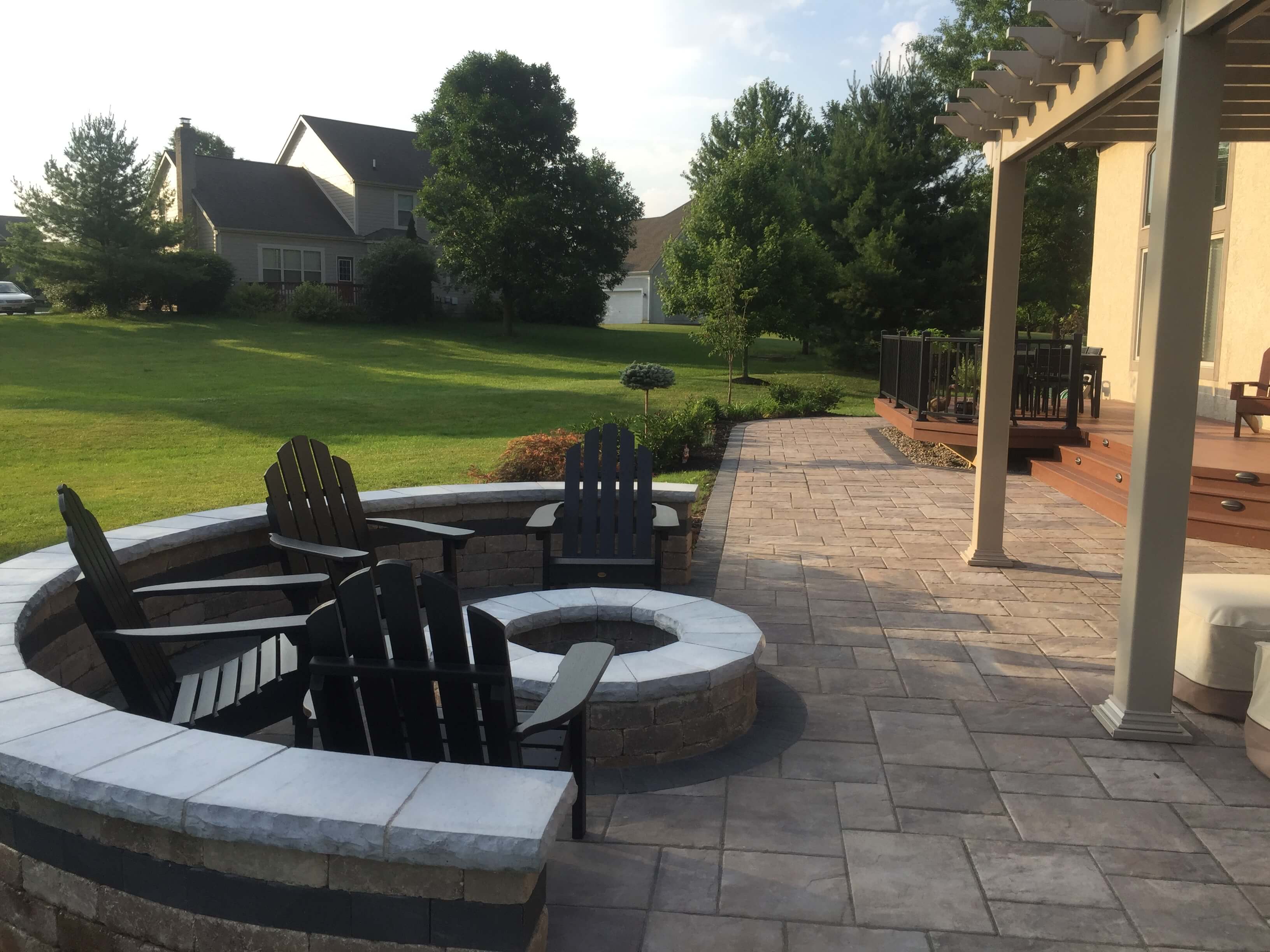 The custom fire pit delivers extended enjoyment for the homeowner's to gather with family and friends for conversation, or even s'mores! The retaining wall helps define the area and adds additional seating when entertaining a crowd. The fire pit and wall were built using the Unilock Brussels Dimensional system with a ledgestone cap and accent banding within the seating wall to unify the color used along the patio's edge and for added visual interest.
You can read more about this project in our story This Outdoor Living Combination in New Albany, OH, Gives New Meaning to Backyard Bliss!
Reach out to the Archadeck team today at (740) 265-3905.