Sunroom Design and installation
Custom Sunroom Contractor Near You
If you're looking to fuse a few of your favorite things – like the comfort of home sweet home and the beauty of the outdoors – a sunroom could be a great addition. Sunrooms allow you to take in the sights of nature all while remaining comfortably at home, protected from the weather elements. Our sunroom contractors specialize in custom surnroom design and installation.
Archadeck Outdoor Living can design, construct, and install a custom sunroom that fits exactly what you're looking for. There are a lot of options when it comes to designing this addition to your home, and our designers will happily sit down with you and discuss them all. It's important to us that we get a good feel for the vision you have in mind so that we can perfectly incorporate everything you're looking for.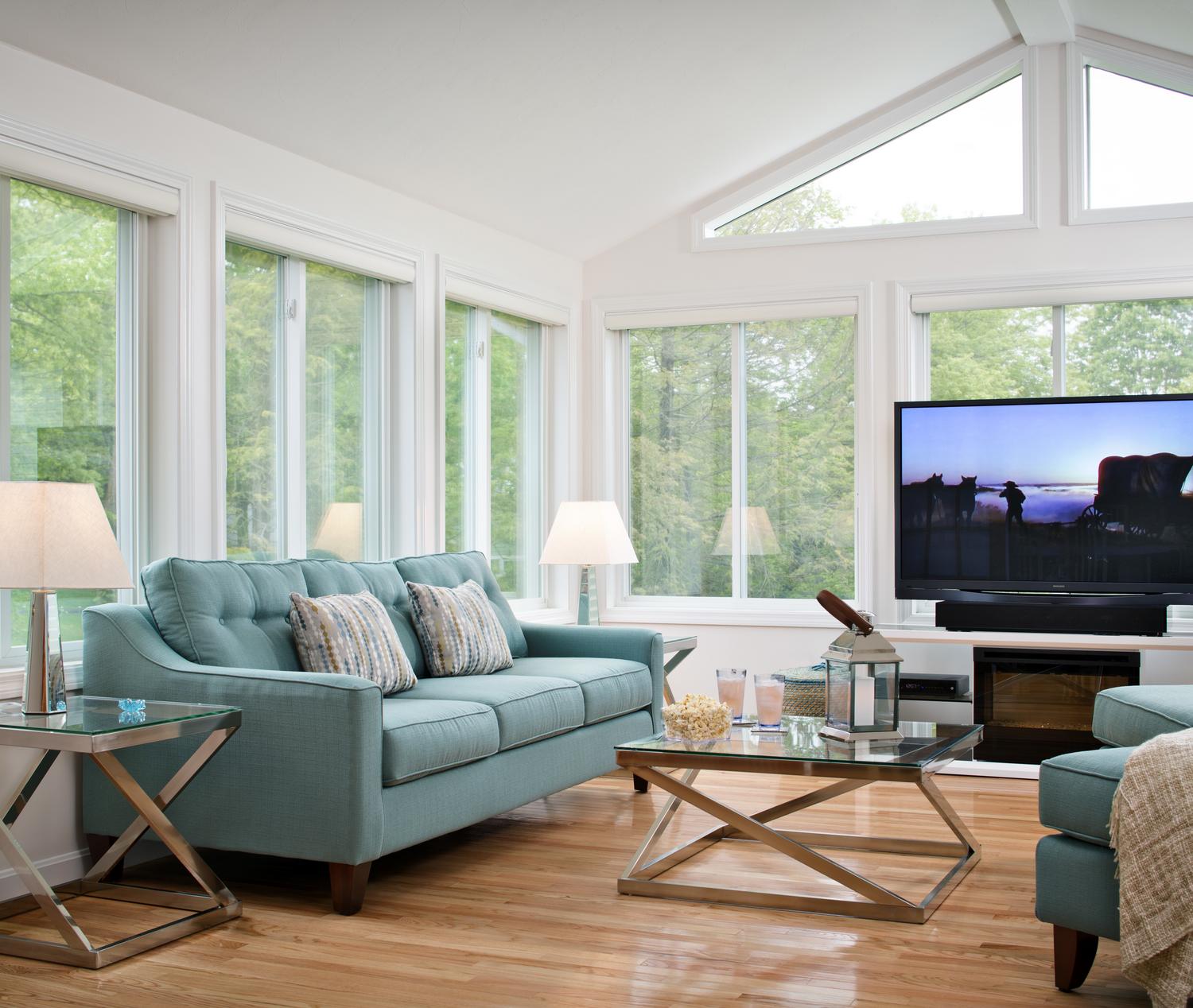 Customize Your New Sunroom Addition
There are so many ways you can customize your sunroom. Many homeowners make it more than just another room in their home. They use this space as an area to entertain family and friends or relax after a long day of work. Unlike screened-in porches, this room is more like an extension of your interior – with the added benefit of bright light, trees, and sky right outside all your windows.
Some of the amenities we often accommodate include:
Insulated walls
Central heating and air conditioning
Fireplaces and fans
Televisions and speakers
These are just a few of the common elements we incorporate into our sunroom designs. If you have other ideas, we'd love to hear them. We can also offer additional suggestions as well.
Reasons to Consider A Sunroom
Many of our clients want to add a porch onto their homes, but also want to be able to use their new addition year-round. If you live in a climate with cold winters and uncomfortably hot summers, that might limit the amount of time you can spend on your new deck, patio, or screened-in porch. Sunrooms allow you to enjoy the outdoors all year long without having to worry about the rain, snow, wind, or pesky insects.
Sunrooms also offer an additional benefit: decreased utility bills. All the sunlight that streams in through the windows can heat your room naturally, limiting the amount of heat you'll need to keep it warm.
Can You Build a Sunroom Over Your Deck?
The answer is yes. But first you have to inspect the condition of your deck and then assess the deck's foundation to determine if it can carry the load. Oftentimes, the supporting structures used for decks need to be reinforced to bear the weight of a sunroom. A deck also needs to be in good condition without any issues like weak or rotting boards, rusted fittings, or mold damage.
Decks built directly over concrete often stand a better chance of not needing structural support and can be easier to build over. The best first step is to call up a professional to inspect the design and health of your deck to let you know what's needed to begin installation.
Sunroom Installers Who Are A Step Above the Rest
When it comes to constructing an addition to your home, experience certainly matters. At Archadeck, we offer over 40 years of it. Our team is trained, licensed, and certified in all applicable areas and are dedicated to your satisfaction. Many contractors can construct a standard sunroom. But we offer customizable options and install your new addition so that it blends seamlessly with the current design and style of your home.
Our locally owned and operated sunroom builder also offers:
Two warranties to guarantee your sunroom is completed to your satisfaction
Established relationships with preferred material vendors
The backing of a national network of experts