Pavilion & Gazebo Builders
Custom Designs for Outdoor Structures
Are you wanting to add some serenity to your outdoor space? Are you prepping for a wedding or big occasion at your home?
A gazebo is the perfect way to create a relaxing getaway and be surrounded by nature. With four decades of construction experience on our side, our teams at Archadeck know how to craft a wide variety of gazebo and pavilion styles.
Why It's Worth Working with a Custom Gazebo Installer
Many companies offer prefabricated gazebos that are made from vinyl. These gazebos do not offer the beauty or quality of a custom-designed gazebo. Instead of building the gazebo to match the unique layout of your yard, your property has to accommodate the prefab shape and look. Worse yet, they can be cramped, and it can be difficult to customize them with electricity or other features.
On the other hand, hiring a custom gazebo builder gives you unlimited options. You can decide on the shape, size, color, and how many features you want to add. By creating the look you want, you can be confident your pavilion or gazebo will be somewhere you can enjoy relaxing or hosting guests.
Custom features we can add to your gazebo design:
Ceiling Fans
Lighting
Heating
Curtains
TV and/or Speakers
Bug Screens
Looking for something with windows? Our sunroom installers can help!
Difference Between Gazebo, Pavilion, and Pergola
Pergolas are generally open structures with crisscrossing beams instead of a roof. Gazebos and pavilions have roofs. Pavilions are generally square or rectangle-shaped while gazebos are traditionally octagonal.

Example of a gazebo.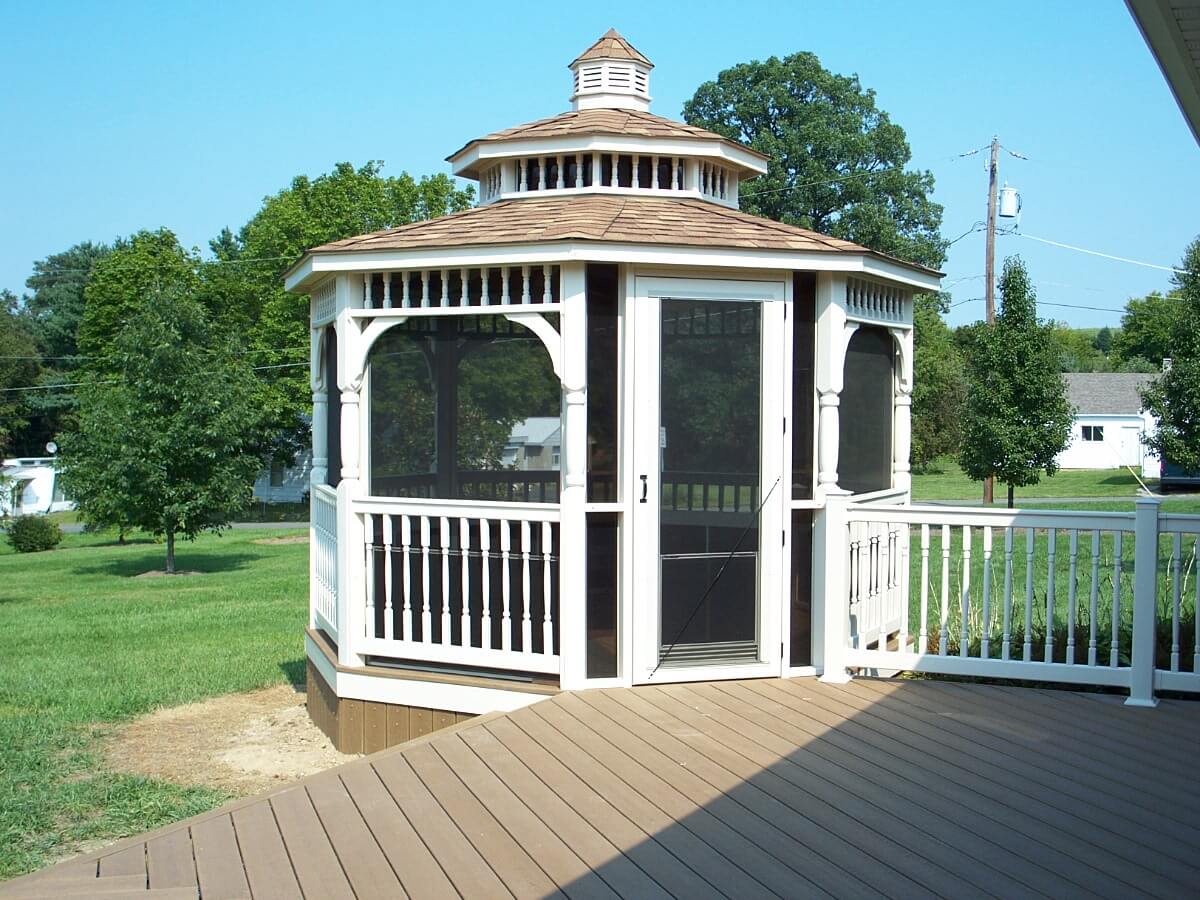 Example of a pavilion.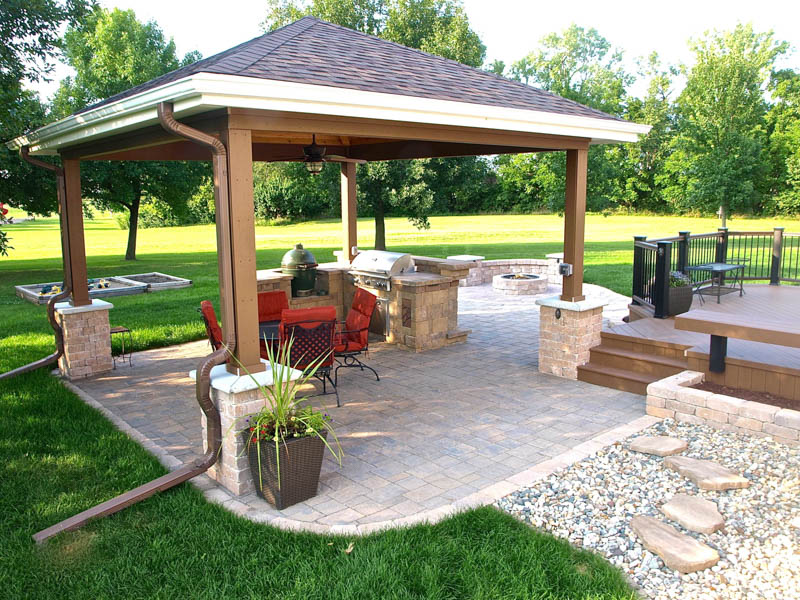 Example of a pergola.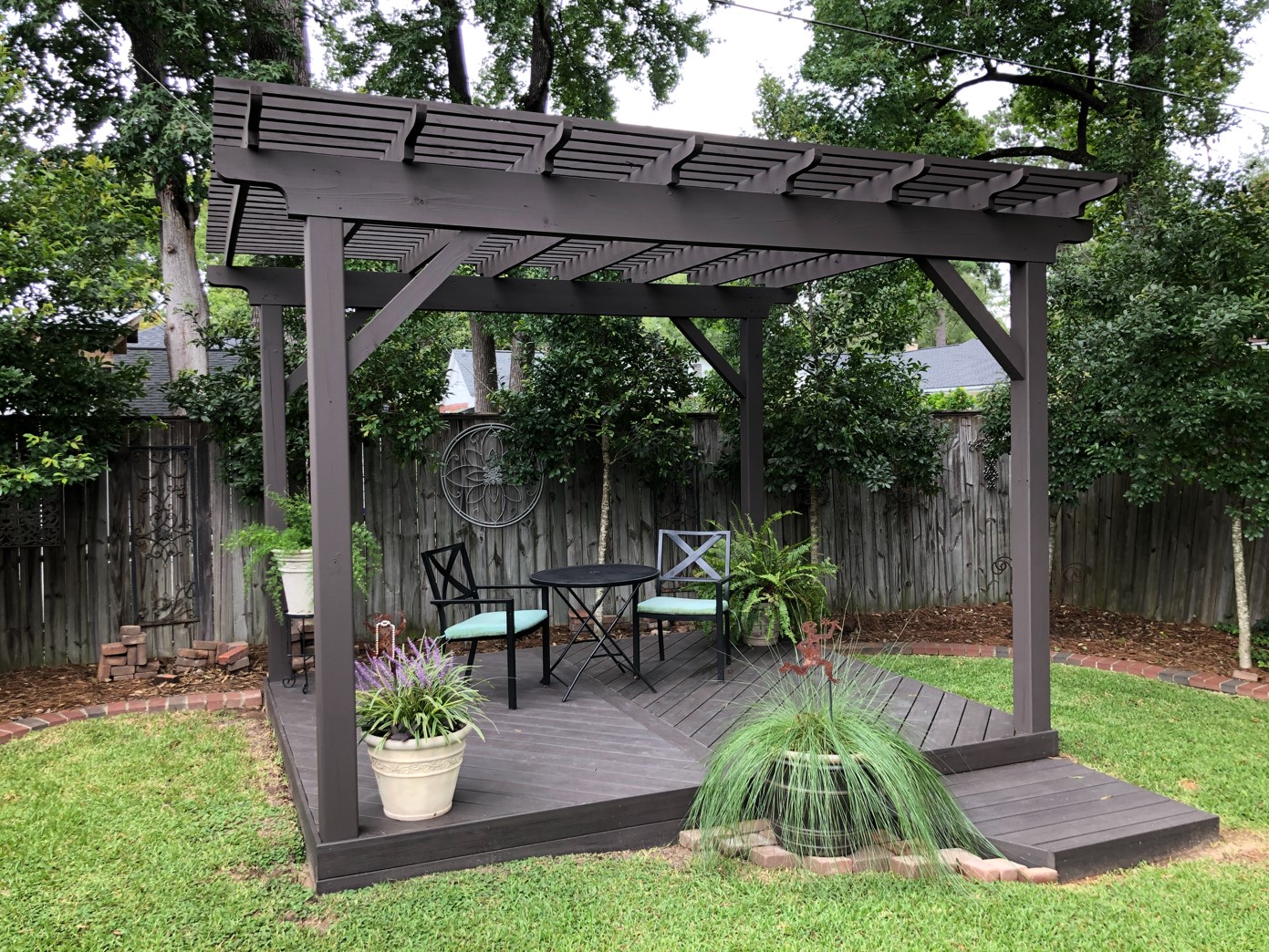 Hire Our Gazebo Contractors for Your Next Project

If you want your gazebo ready for a wedding or big event, our design professionals can get it built on-schedule so you can start enjoying it right away. We enjoy the consulting process, so if you just want to share you ideas with us, please don't hesitate to call.
Start by finding a location near you or calling us at (888) 687-3325 today. You can also explore more outdoor structures that we build for inspiration.