Outdoor Patio Builders
Patio Design Contractors Near You
If you've been dreaming of transforming your backyard, a patio is one of the best places to start. Patios can serve a variety of purposes, from outdoor entertaining to cooking under the stars, and can be built to fit your property. Archadeck Outdoor Living offers patio installation and hardscape design that will bring your ideas to life.
Our patio contractors and outdoor living designers will create a customized plan that incorporates all the elements you have in mind. No two patios that we design are ever exactly the same, so when we're done, you'll have a one-of-a-kind space. Whether you simply want an area that can accommodate a dining set or have a more elaborate vision that involves hardscaping multiple levels, we'll be happy to work with you to build exactly what you're looking for.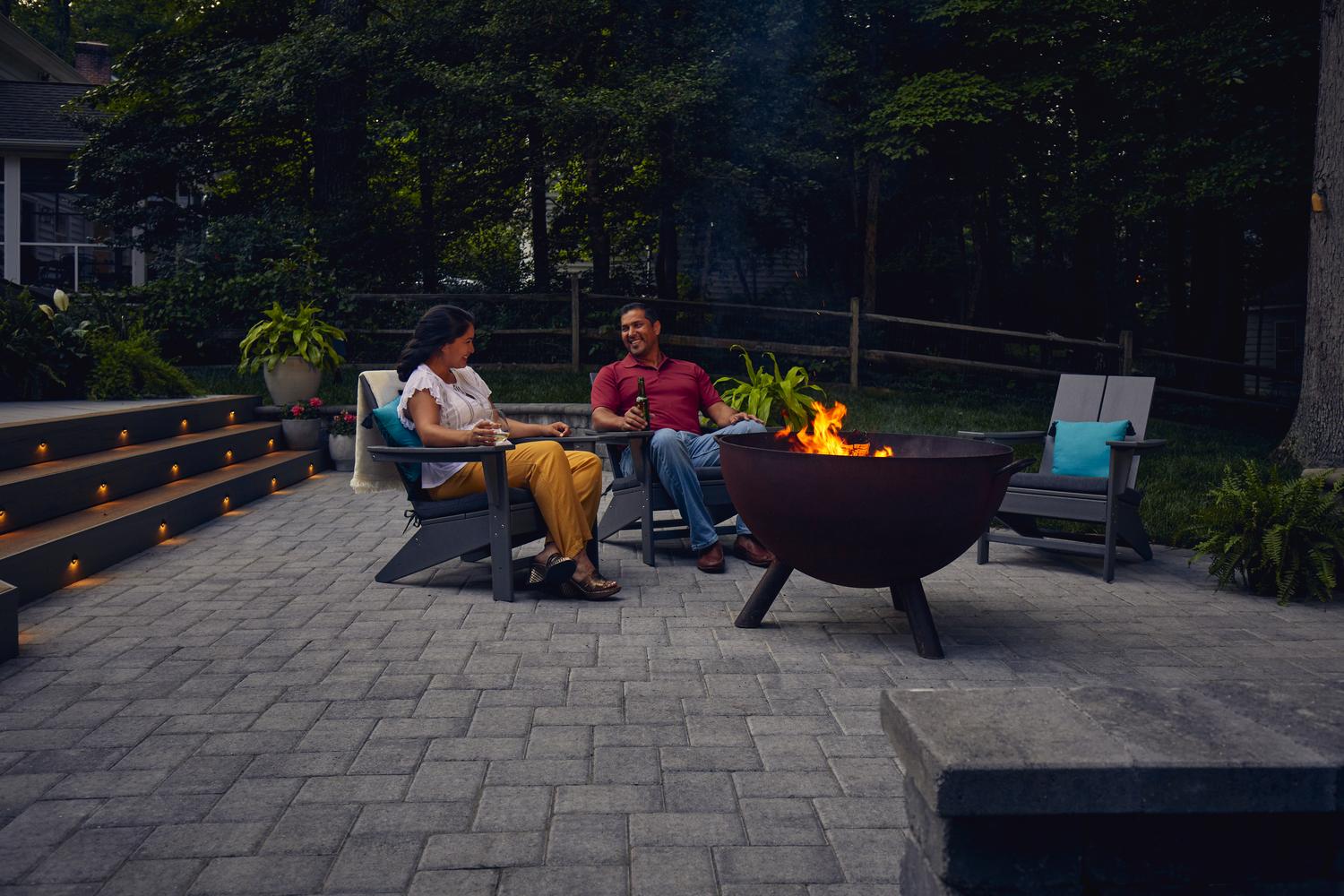 Some of your amenity options include:
Fire pits
Outdoor kitchens
Retaining walls
Our patio builders can also install custom shapes, incorporate a variety of material choices, and pair your patio concept with other outdoor elements such as a deck or porch. There are truly endless possibilities.
Patio Hardscaping That Is Uniquely Your Own
One of the biggest benefits of our design and build approach is that you can make your patio uniquely yours. There are no predetermined models with Archadeck. If you have a unique design idea or prefer a particular style, our talented designers will be happy to hear all about it. We listen very closely to understand exactly what you have in mind.
Our team can work around current landscaping during patio installation and will preserve any trees, shrubs, flower beds, or other existing elements. It's our mission to not only make sure you love your new patio – but that it fits your property, style, budget, and needs.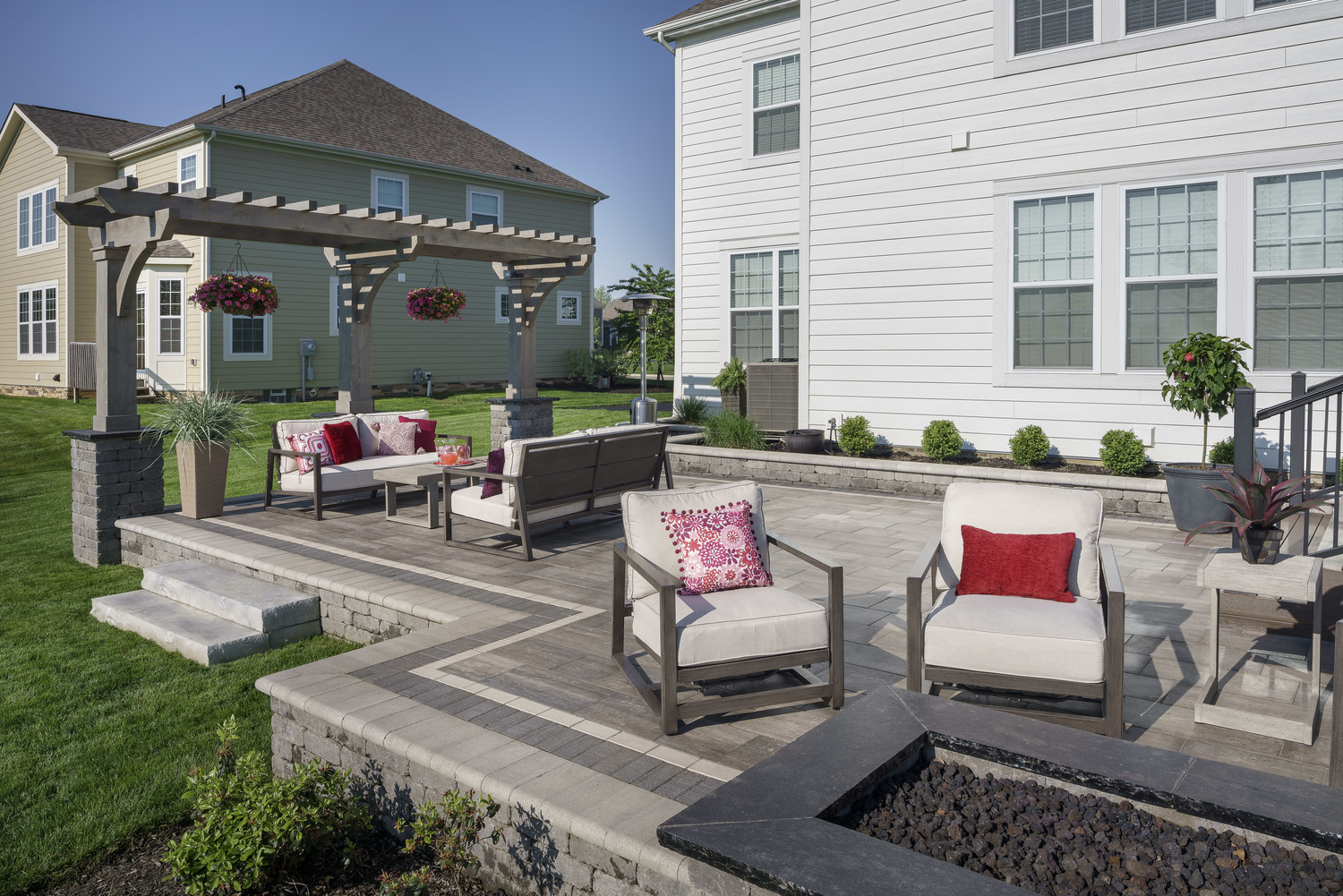 What is Hardscaping?
Hardscaping refers to the design elements of a property that are non-living, non-plant features. Oftentimes, it is used to refer to custom pavers or brickwork the accompanies a garden or lawn. But it can also refer to features such as walkways, walls, fire pits, patios, and even driveways. Structures like gazebos or fountains can also be used to describe hardscaping as well.
Request a Complimentary Patio Design Consultation
The team at Archadeck would love to discuss your plans and ideas with you. That's why we are happy to offer our complimentary design consultation, where we'll sit down with you, discuss any ideas you have, and tour your property so that we can offer suggestions. There is no obligation to purchase our services during this consultation. Our patio installers simply want to show you why thousands of homeowners have trusted us with their outdoor living space projects.