Let the outdoor living begin with combination multiple living space projects!
Discerning Columbus area homeowners want outdoor living spaces that meet the needs of how they want to live outside. Just as we usually don't have a room inside where we do everything from eat to read to relax, our customers want combination spaces. These can include: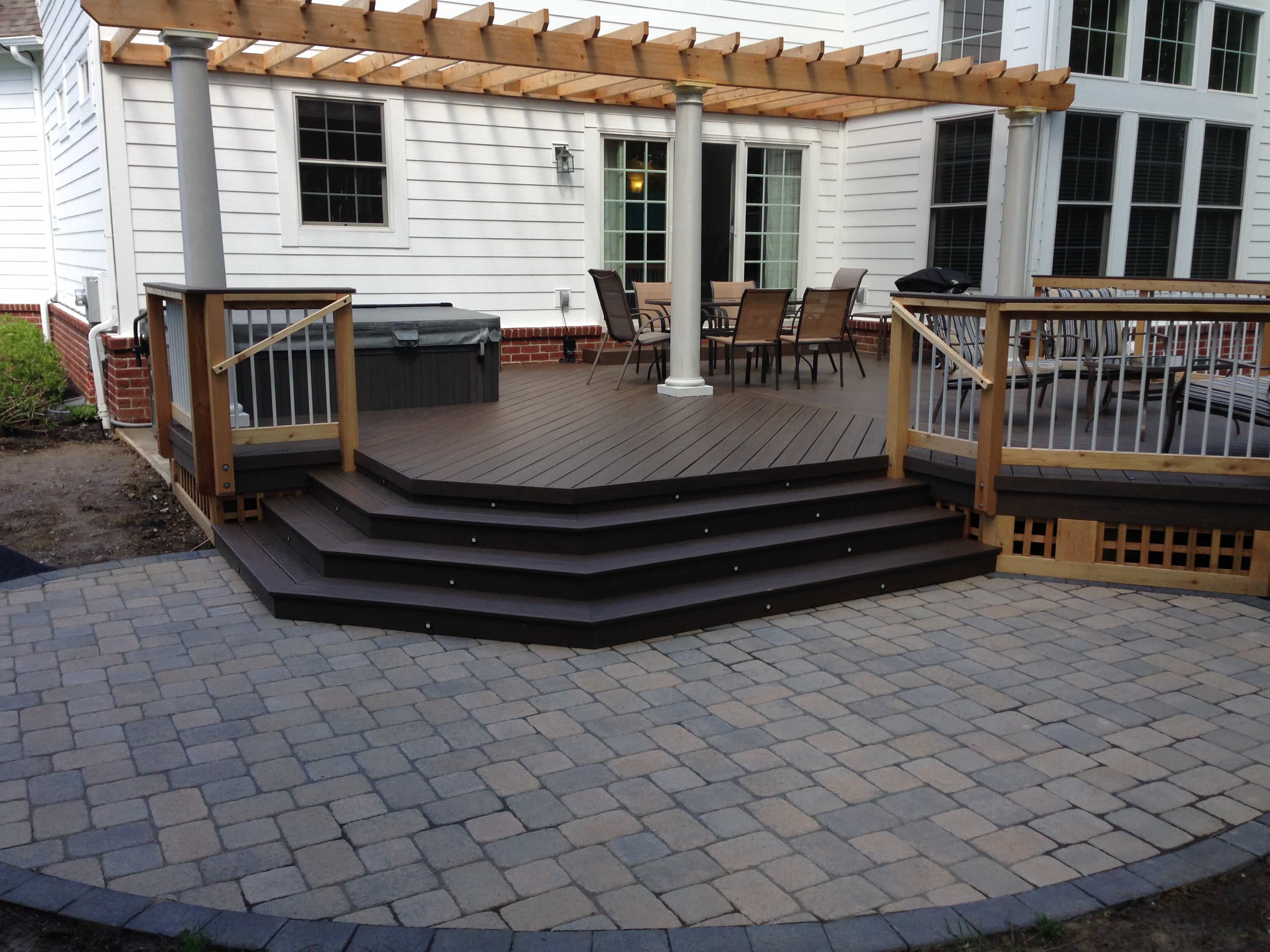 Deck and patio
Patio and screened porch
Screened porch with attached deck
Porch with attached deck
The best way to plan the space that's right for you is to think about how you want to live outdoors. It's important to also think about how this may change in 5 years. You are going to spend lots of time living outdoors so it's important to build a space that fits the bill. Here are some questions to ask yourself.
Do you want to eat outside?
Do you want to grill outside?
Do you want a grill attached to your deck or patio or do you want a separate grilling space with seating to enjoy the grilling experience?
Do you want a private space to read outside?
How many people may want to use the space at the same time? Are you going to entertain a good bit? How many people will you often entertain?
Do you want a place to sit and watch what's going on in the rest of the backyard? Perhaps you're watching over kids in the pool or just enjoying the view of your garden.
How much sun protection do you want? Do you want a space that has both a covered area and an uncovered area?
How much wind protection do you want? Basically, do you want a screened area or an enclosed 3-season room for an indoor/outdoor living feel?
Do you want your space screened for bug protection?
Do you want to enjoy the fresh air and sound of rain without getting wet?
How do you want to transition into your yard? Do you perhaps want a low space for ease of transition into your yard?
So many questions but plenty of time
When we provide our consultation, we spend time listening to all your needs and wants. We provide ideas and suggestions based on our experience. We show you pictures and work collaboratively to design the space you need for your family.