Hilliard, OH Families Have A Variety Of Ways To Enjoy Their Outdoor Spaces Thanks To Archadeck Outdoor Living
Outdoor living luxury and functionality is the order of the day – any day – thanks to Archadeck. Here are just a few of the ways in which families in Hilliard make the most of their outdoor areas.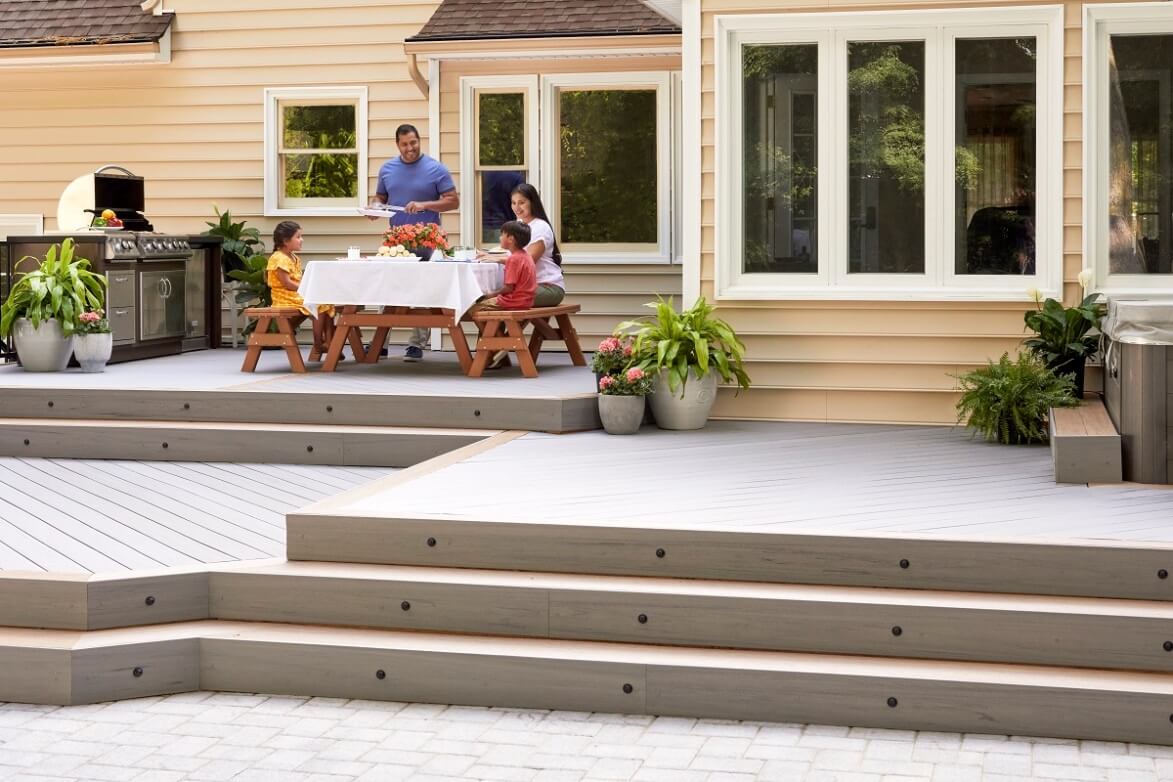 As for backyard gatherings, many families in Hilliard enjoy hosting barbecues, picnics, or outdoor parties just a step or two from their home's interior. They set up grills, patio furniture, and outdoor games to create a comfortable and entertaining space for family and friends to gather.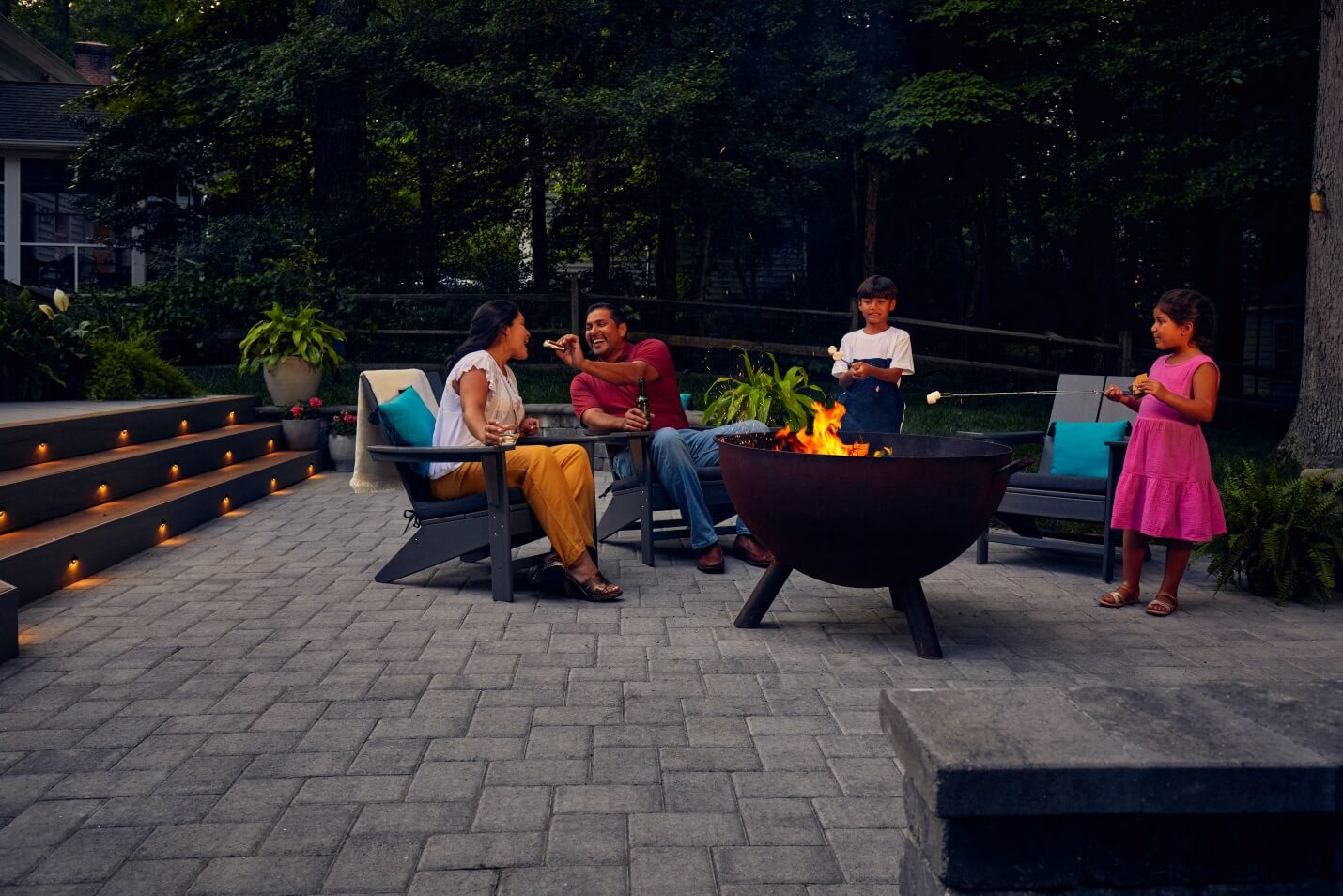 Gardening is also a popular activity among families in Hilliard. They cultivate flower beds, grow vegetables, or maintain small herb gardens. It provides an opportunity for families to spend time together, learn about nature, and enjoy the beauty of their outdoor spaces.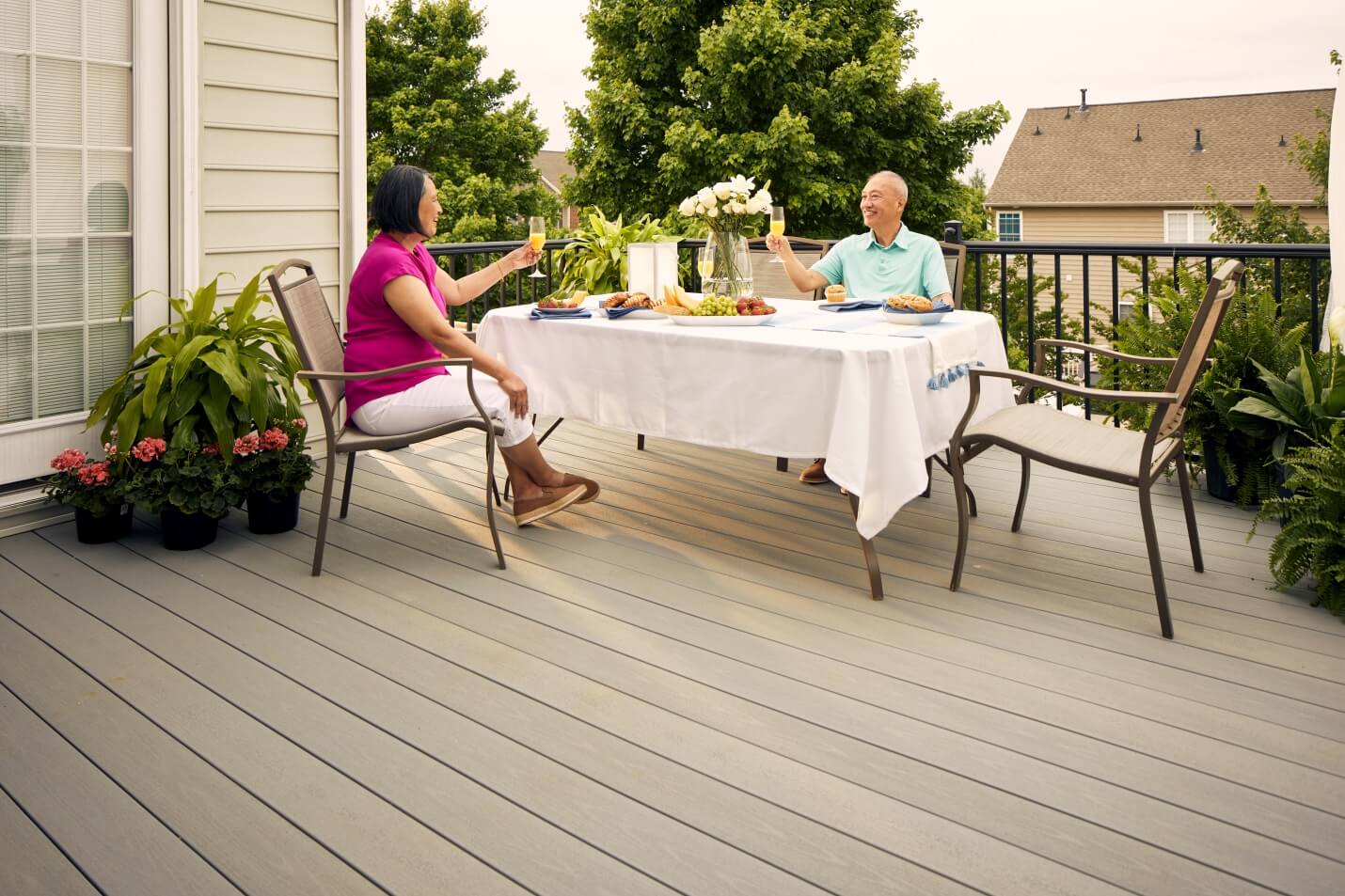 Many families in Hilliard also enjoy dining outdoors adjacent to their outdoor kitchens. They set up patio furniture, create cozy outdoor dining spaces, and have meals together in their backyard or on their decks. It provides a relaxing and enjoyable atmosphere for family bonding.
Hilliard OH Popular Porch Styles And Local Trends
When the weather outside is cooperative, there are few better places in your home to relax and unwind than outside on the porch in Hilliard OH. Whether it's reading a book, spending time with your family, or simply getting some fresh air, a porch can be a beautiful and functional addition to your home. At Archadeck Outdoor Living, our porch contractors can design and build the porch of your dreams.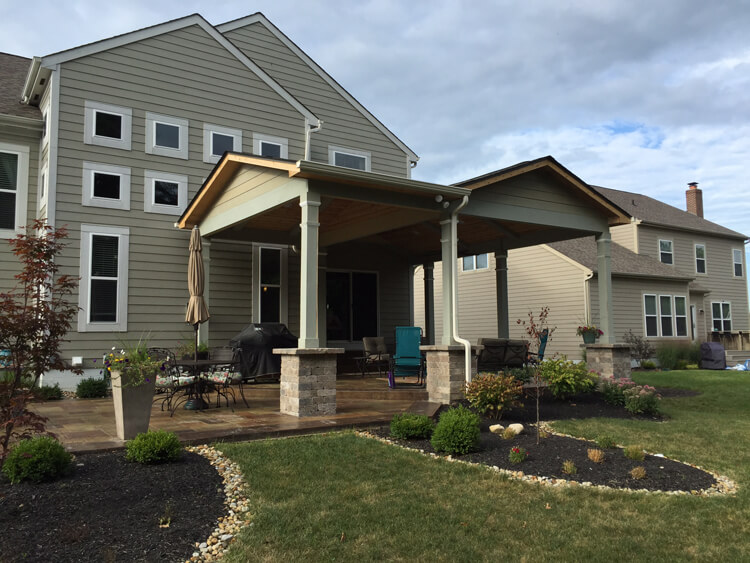 As all of our porch construction and design services are custom to cater to the preferences, needs and styles of our client families, here are just a few that may inspire you.
Farmhouse Porch: This laidback porch style embraces a rustic and cozy aesthetic, often featuring a traditional gable roof, wooden columns, rocking chairs, and natural materials like wood and stone – it's a perfect outdoor living space for both a backyard or the front of the home.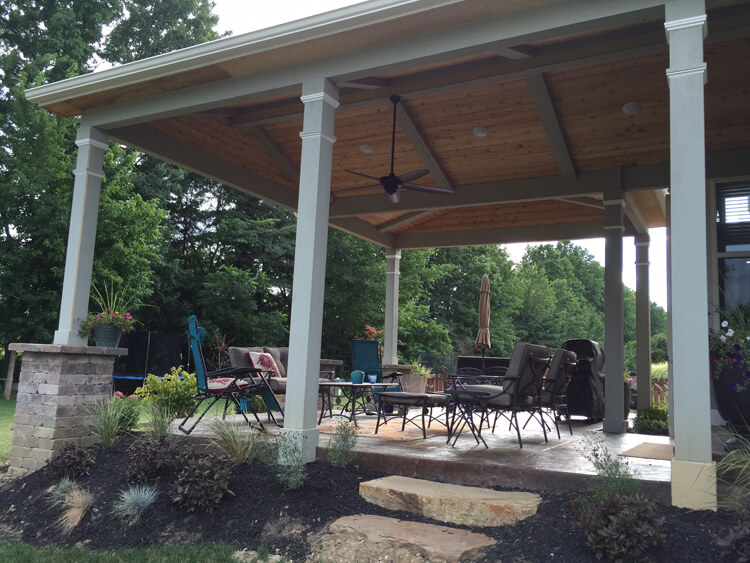 Craftsman Porch: Inspired by the Arts and Crafts movement, Craftsman-style porches typically include tapered columns, exposed beams, low-pitched roofs with deep overhangs, and attention to detail in woodwork. Diehard design aficionados often refer to the Craftsman style during our complimentary design consultations while exploring design options with our team.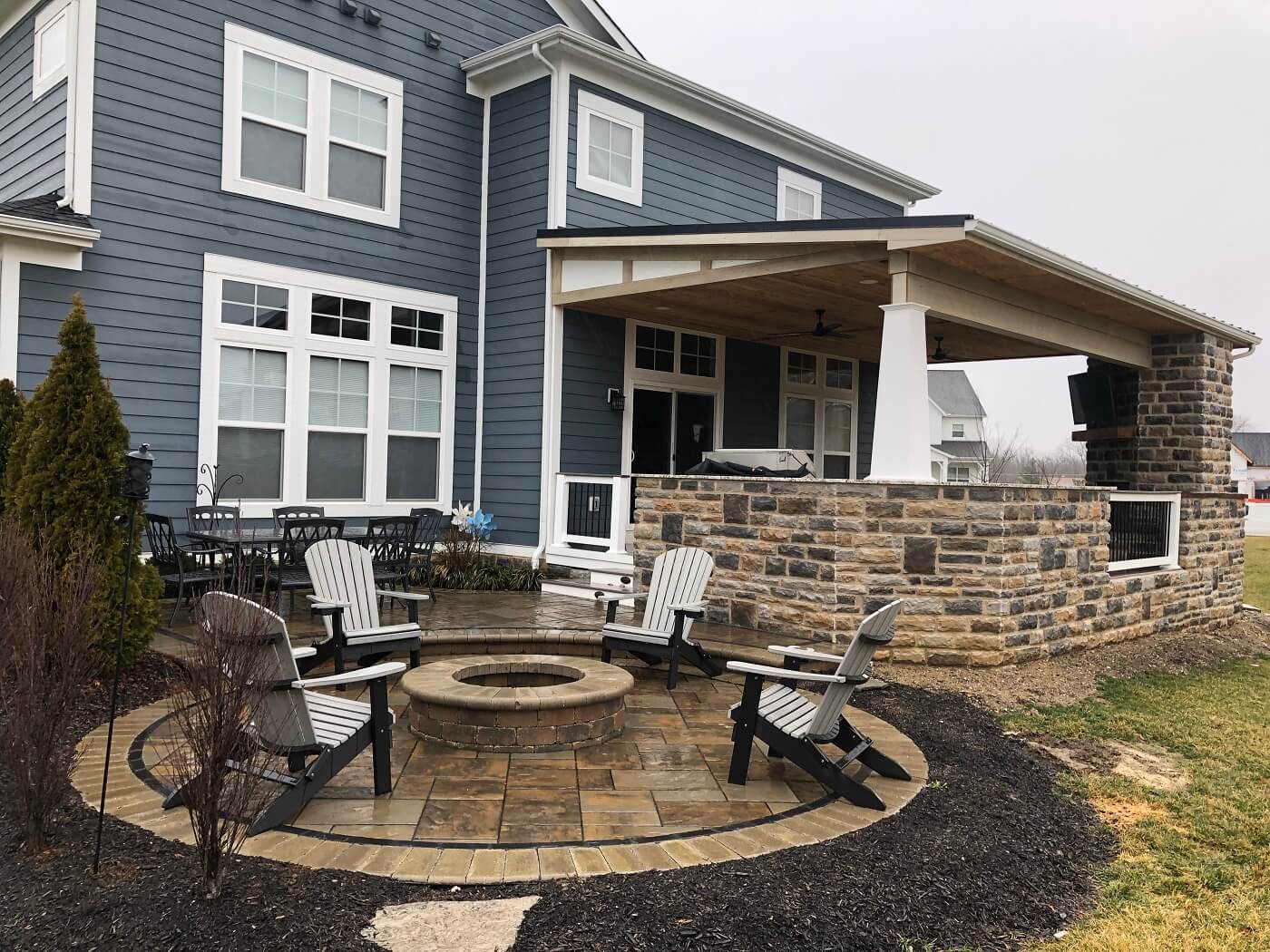 Mediterranean Porch: Often found in West Coastal areas, this style often showcases arches, wrought iron accents, and terracotta or mosaic tiles. It can incorporate elements of Spanish, Italian, or Moorish design, creating a warm and inviting outdoor space. It's a great way for various ethnic cultures to enjoy the beauty of family heritage from days gone by.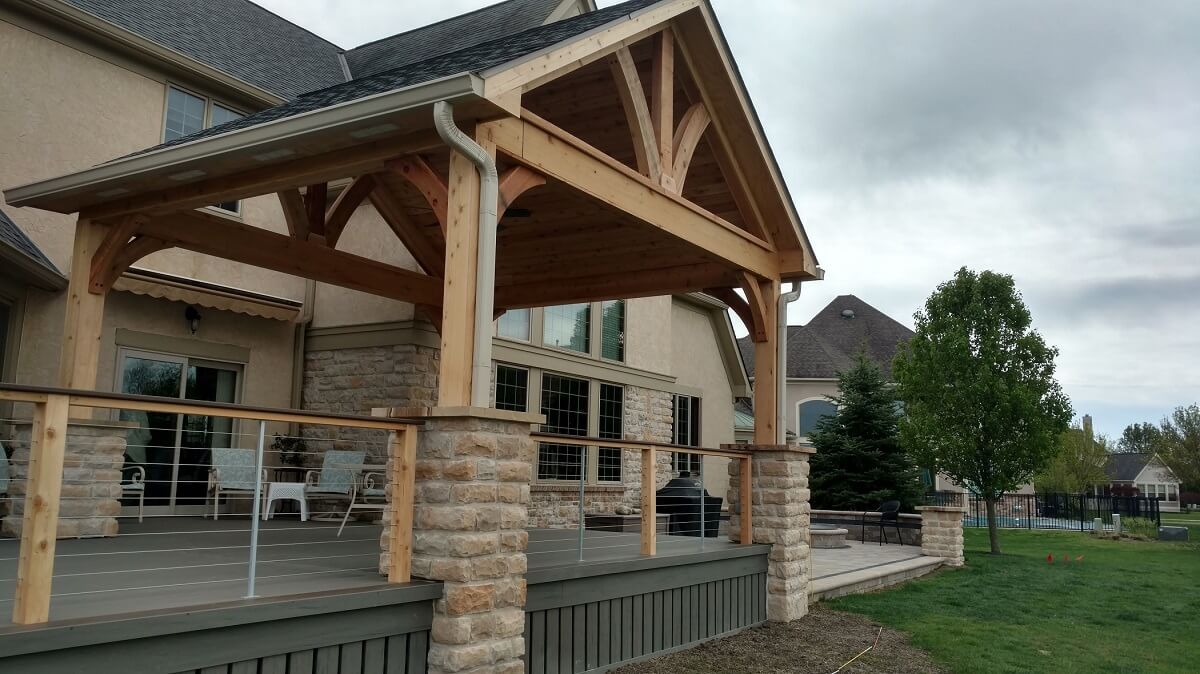 Contemporary Porch: Characterized by sleek lines and modern materials, contemporary porches often feature minimalist design, clean angles, large windows, and metal or glass elements for a more streamlined and sophisticated look. Thanks to the rise in popularity of HGTV and home and garden television shows, many clients explore Contemporary outdoor living aesthetics with us.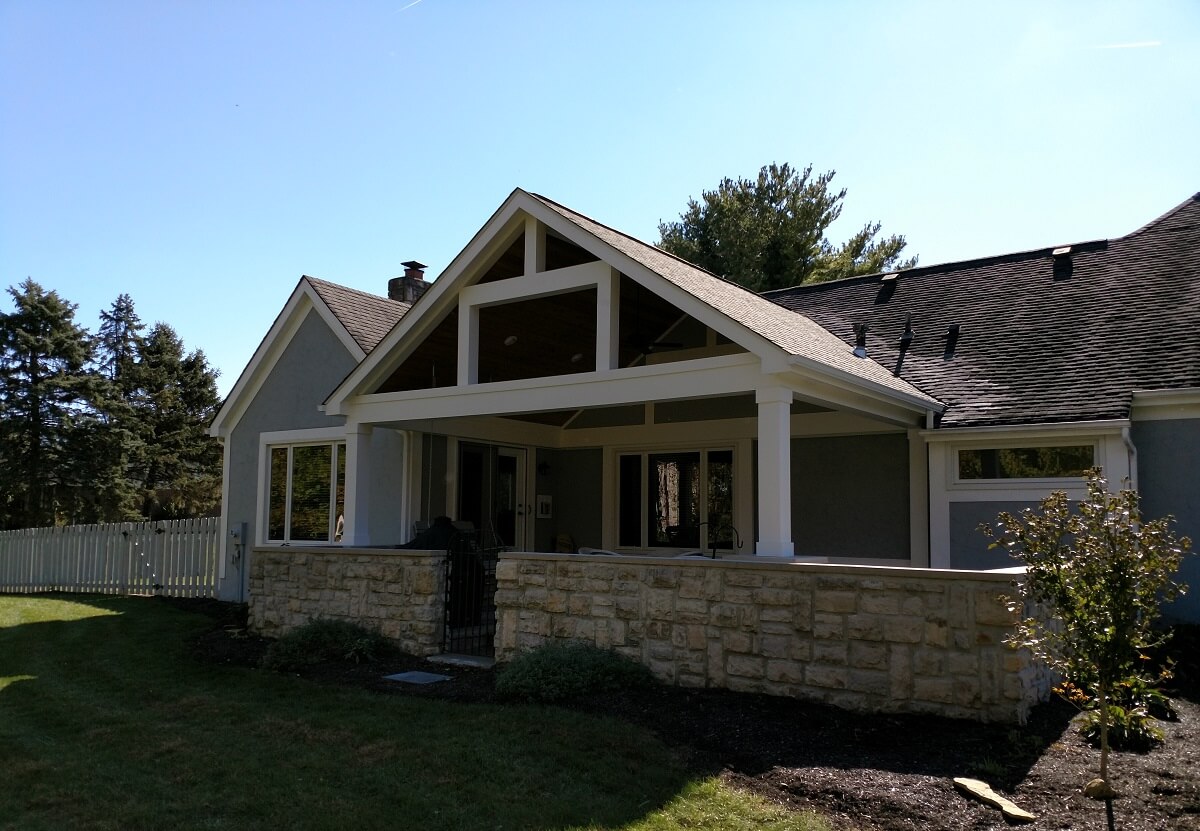 Traditional Porch: When in doubt, go Traditional and add your own mark on individuality. This style emphasizes classic elements such as columns, balusters, and ornate details. It often reflects historical architectural designs, providing a timeless and elegant feel to the porch.
Deck And Porch Combination Designs Are What Archadeck In Hilliard Does Best
Why settle for one outdoor living space when you can have everything you need to fulfill your outdoor living wish list?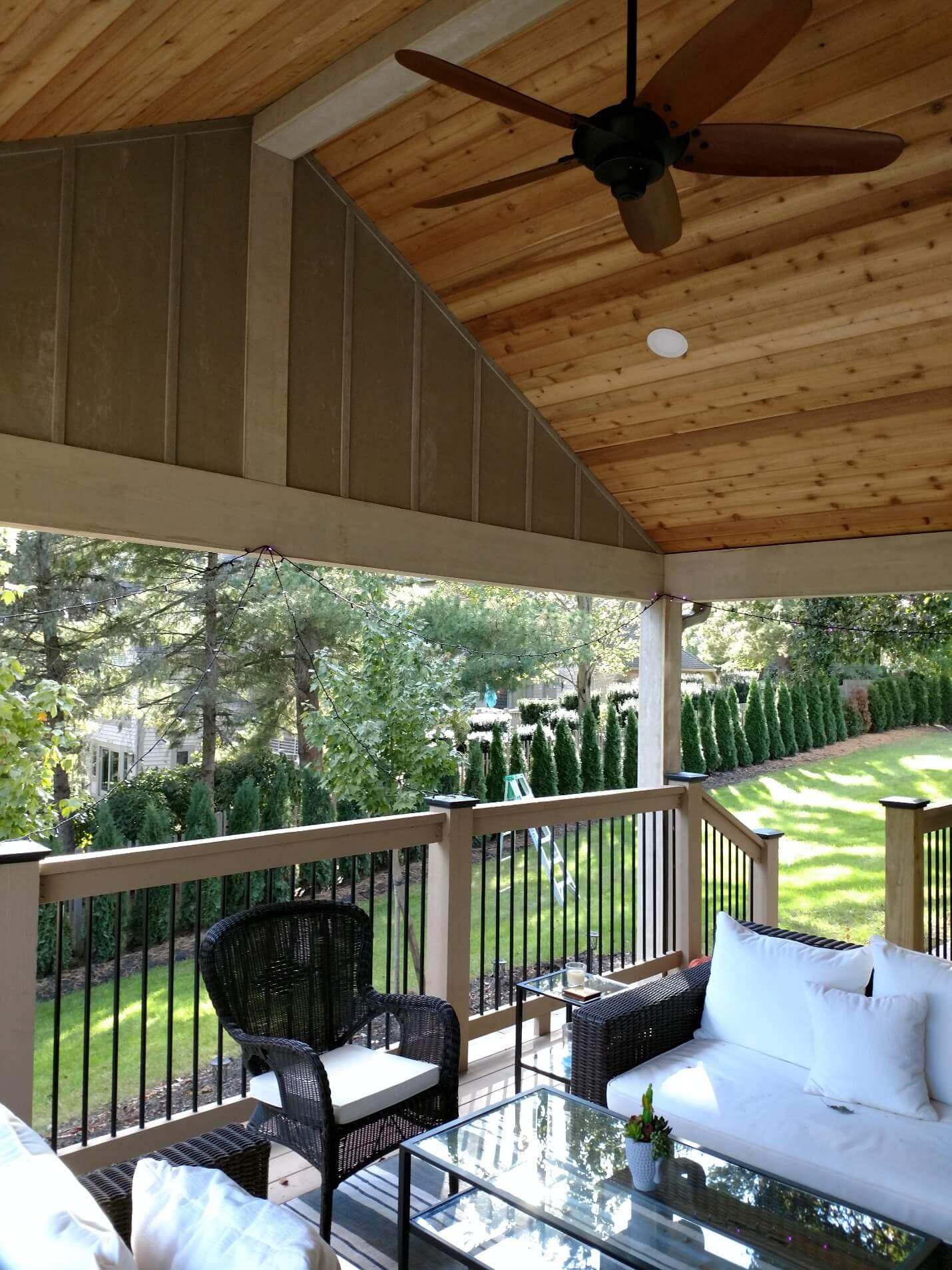 A perfect example? It's this deck which we transformed into a covered porch. Think of it as a double duty outdoor living space extraordinaire. Cool, right?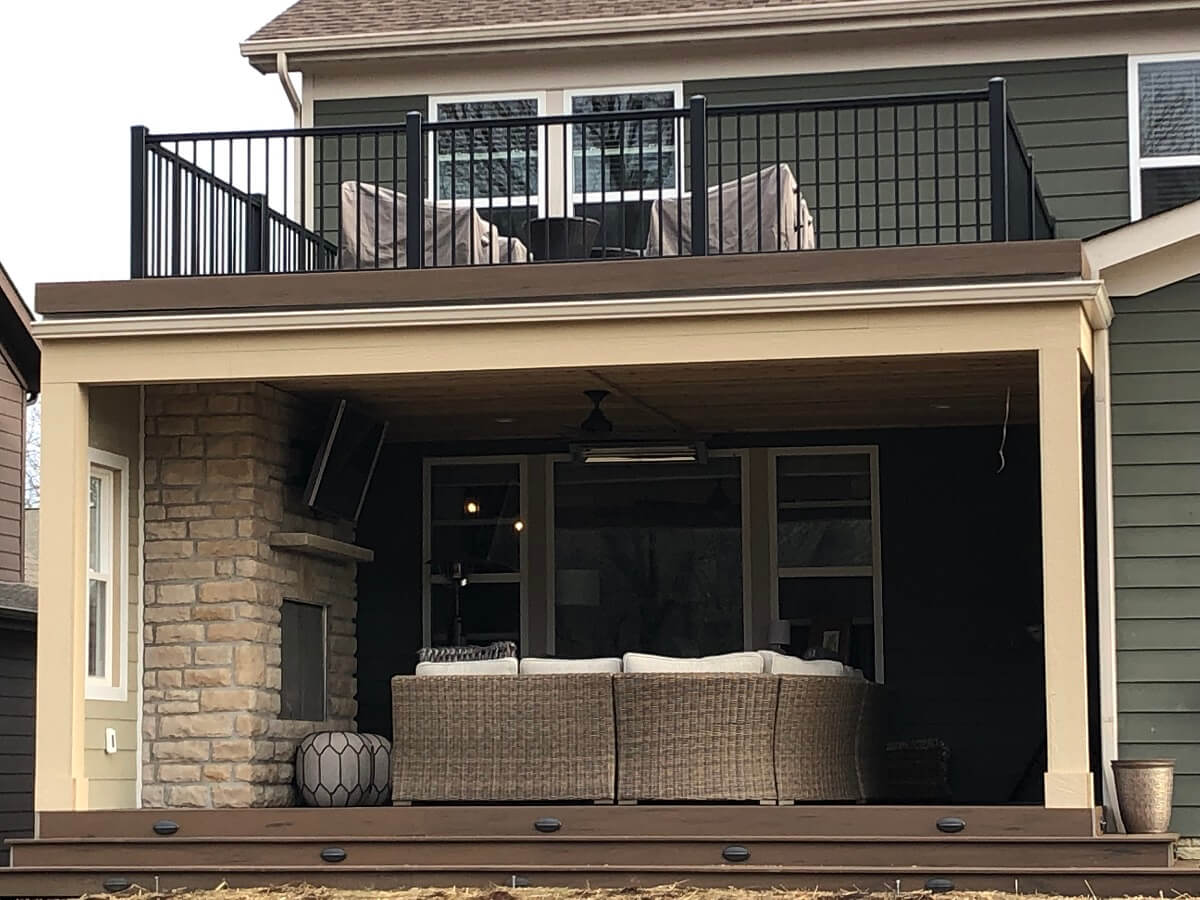 The best way to plan the combination outdoor space that's right for you is to think about how you want to live outdoors. It's important to also think about how this may change in a few years.
You are going to spend lots of time living outdoors, so it's important to build a space that fits the bill. Here are some key questions about usability and functionality that you need to ask yourself when considering a custom-covered porch in Hilliard, OH.
1. Do you want to eat outside?
2. Do you want to grill outside?
3. Do you want a grill attached to your deck or patio or do you want a separate grilling space with seating to enjoy the grilling experience?
4. Do you want a private space to read outside?
5. How many people may want to use the space at the same time? Are you going to entertain a good bit? How many people will you usually entertain?
6. Do you want a place to sit and watch what's going on in the rest of the backyard? Perhaps you're watching over kids in a pool or just enjoying the view of your garden.
7. How much sun protection do you want? Do you want a space that has both a covered area and an uncovered area?
8. How much wind protection do you want? Basically, do you want a screened area or an enclosed 3-season room for an indoor/outdoor living feel?
9. Do you want your space screened for bug protection?
10. Do you want to enjoy the fresh air and the sound of rain without getting wet?
11. How do you want to transition into your yard? Do you perhaps want a low space for ease of transition into it?
Pondering these questions is a great exercise to be better prepared for your complimentary design consultation with us.
Bring Leisure Living To The Forefront Of Your Backyard With Archadeck
Now that we've whet your design and function appetite, let's meet.
Call us for your complimentary design consultation at (740) 265-3905 or email us at westcolumbus@archadeck.net.; or click here to connect with us.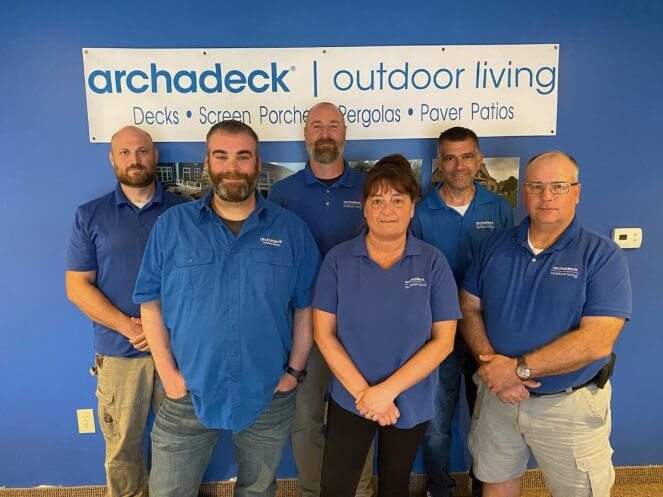 The Archadeck of Columbus team.