Dublin OH Is An Outdoor Living Community Oasis Just Minutes From Columbus
Located just northwest of Columbus, Dublin OH is consistently ranked one of the safest cities in the nation and was named one of America's Top 20 Creative Class Cities, making it a great place to live, work and play.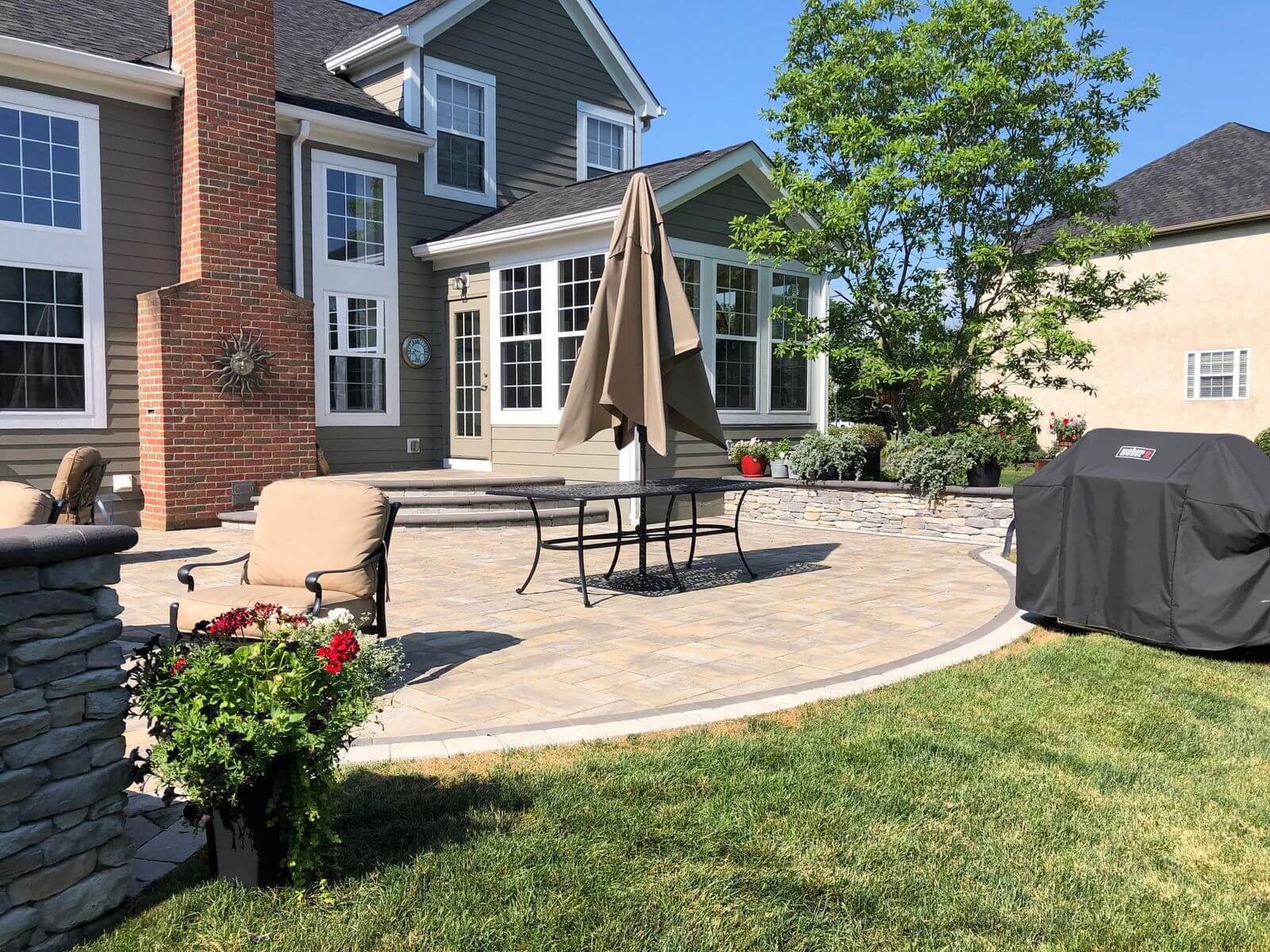 And when it comes to play, Dublin, Ohio offers a variety of outdoor activities that residents and visitors enjoy. Here are some of our favorites.
Parks and Trails: Dublin is known for its extensive park system and numerous trails. Residents often enjoy walking, jogging, or cycling along the miles of paved trails that connect various neighborhoods and parks. Popular parks in Dublin include Glacier Ridge Metro Park, Indian Run Falls Park, and Coffman Park.
Golf: Dublin is home to several golf courses, attracting golf enthusiasts from around the region. The Muirfield Village Golf Club, designed by Jack Nicklaus, is a renowned golf course that hosts the PGA Tour's Memorial Tournament.
Fishing: The city has several lakes and ponds that are great for fishing. Places like the Dublin Road Pond and the Hayden Run Ponds offer opportunities for anglers to catch various fish species.
Canoeing and Kayaking: The Scioto River runs through our fair city, providing an excellent setting for canoeing and kayaking. You can rent a kayak or canoe and enjoy a peaceful paddle along the river, taking in the scenic views.
Cycling: We have a vibrant cycling community here, and the city has made efforts to accommodate cyclists with dedicated bike lanes and shared-use paths. Many residents enjoy biking around the city, exploring different neighborhoods and parks.
Picnicking and Outdoor Gatherings: Our area parks provide beautiful settings for picnics and outdoor gatherings. Families and friends often gather at parks such as Coffman Park or Emerald Fields for barbecues, picnics, and socializing.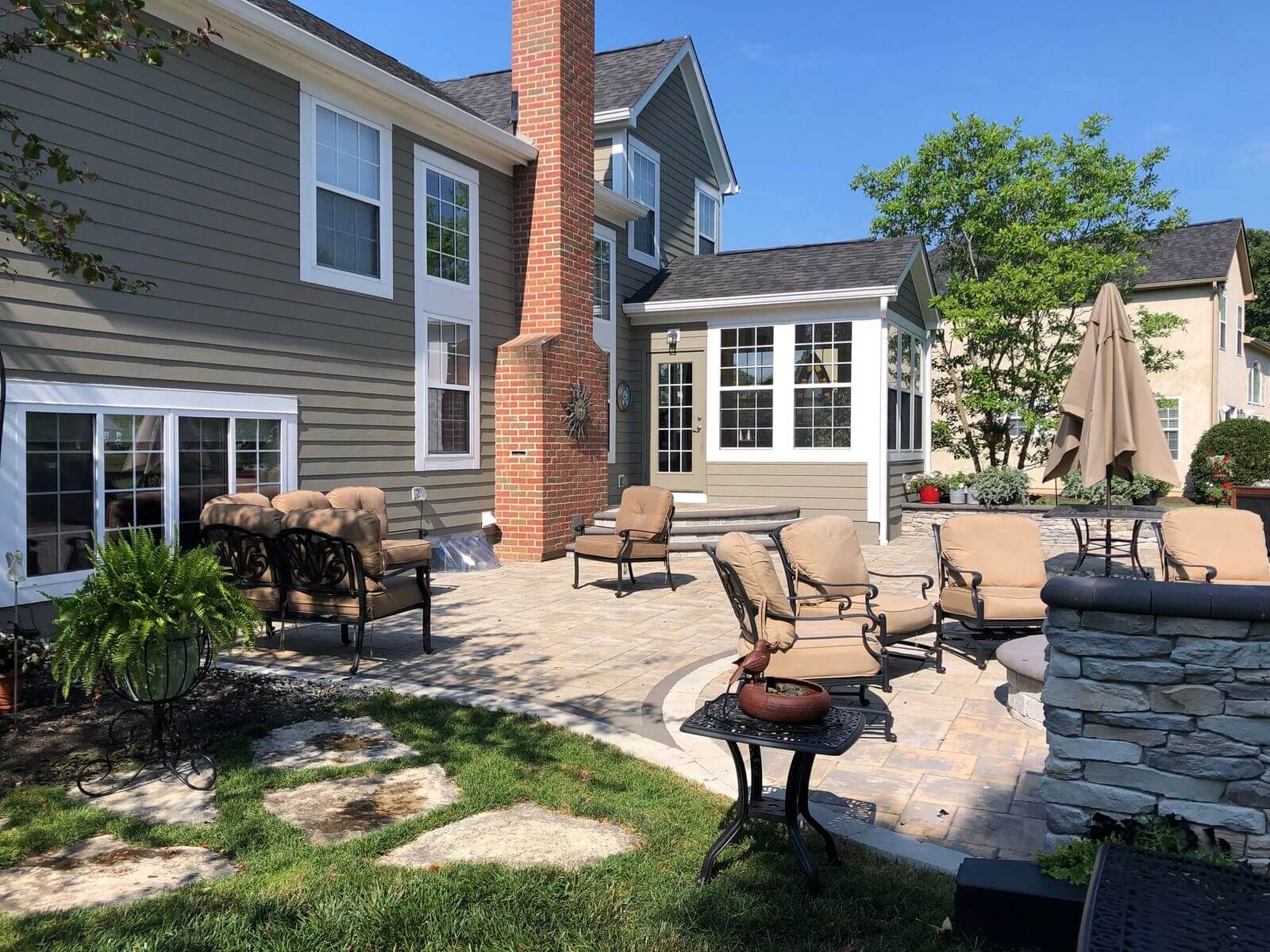 Gardening: Many residents here have a passion for gardening and horticulture. The city promotes sustainable landscaping practices and hosts events like the Dublin Garden Day to educate and inspire gardening enthusiasts.
Nature and Active Lifestyle Lovers Keep The Fresh Air Vibe Alive And Well Back At Home In Their Outdoor Living Spaces
In Dublin, Ohio, residents often embrace outdoor living and enjoy spending time on their decks. Some of the most popular custom outdoor deck designs we have created here include these:
Traditional Wood Deck: A traditional wood deck remains a popular choice among homeowners. It offers a classic and timeless look, blending well with natural surroundings. Cedar, redwood, or pressure-treated lumber are commonly used for their durability and aesthetic appeal.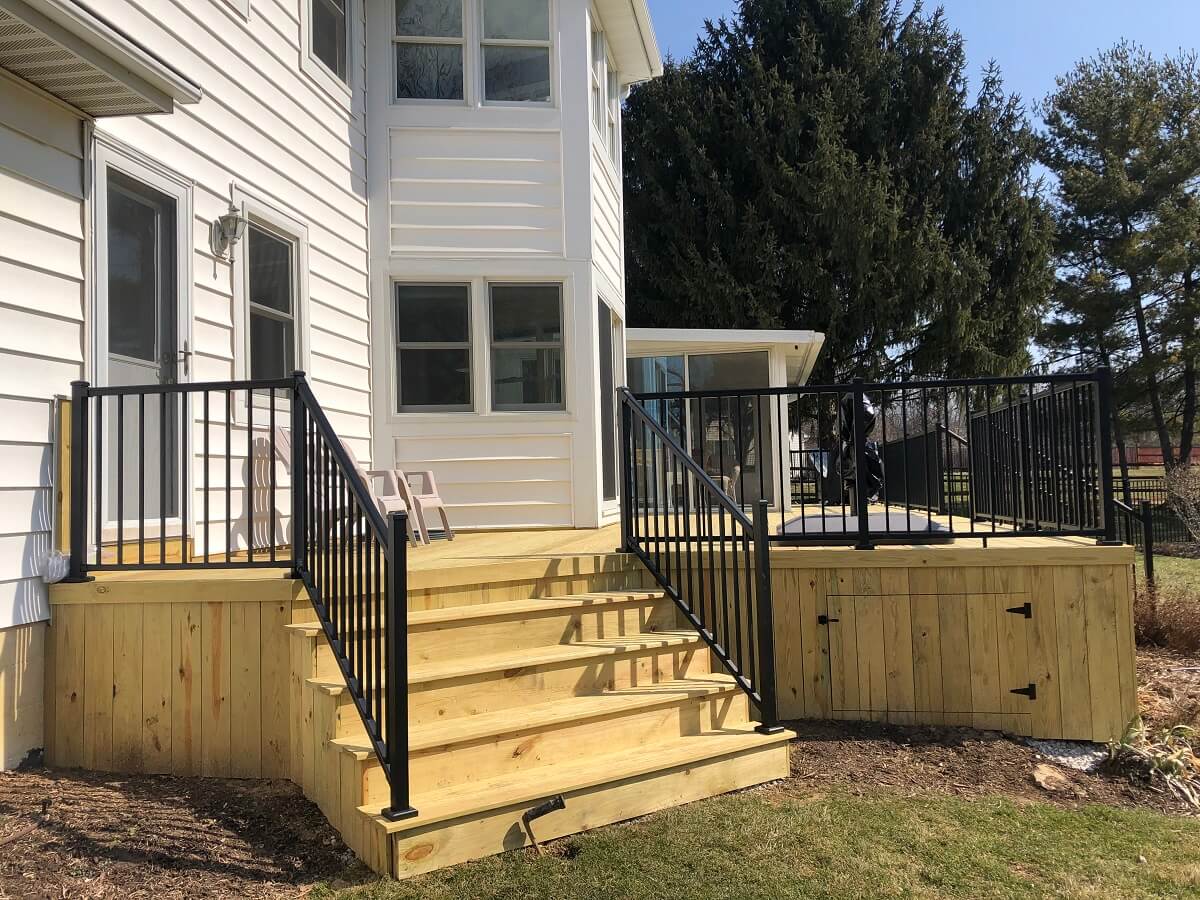 ​
Low Maintenance Composite Decking: Composite decking has gained popularity in recent years due to its low maintenance and long-lasting nature. Made from a combination of wood fibers and recycled plastics, composite decking offers the appearance of wood while being resistant to rot, fading, and staining.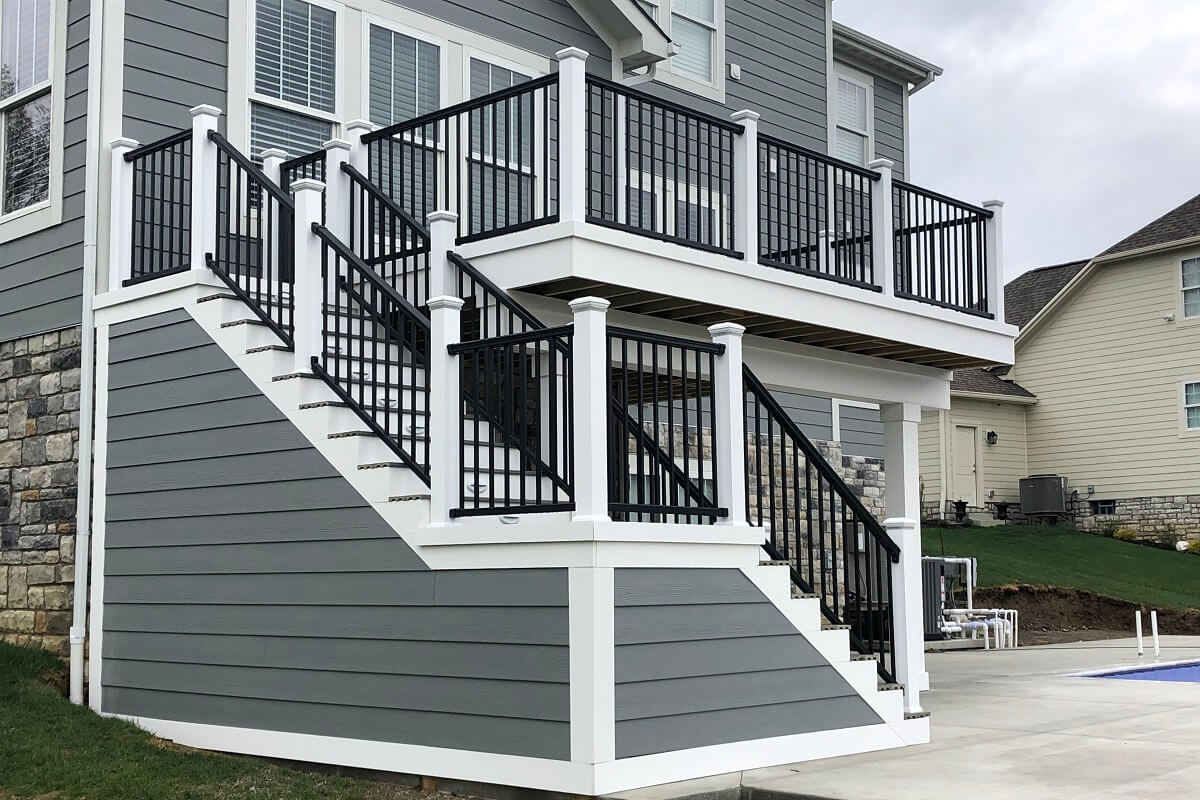 ​
Multi-Level Decks: Multi-level decks provide visual interest and create separate areas for various activities. These decks often have different levels connected by steps or stairways, allowing homeowners to create distinct zones for dining, lounging, or entertaining.
Covered or Screened-In Decks: Our area experiences both hot summers and cold winters, making covered or screened-in deck upgrades desirable. These decks provide protection from the elements, allowing residents to enjoy their outdoor spaces longer throughout the year. Covered decks may feature a solid roof or a pergola-style cover for partial shade when replacing or improving the deck you already have.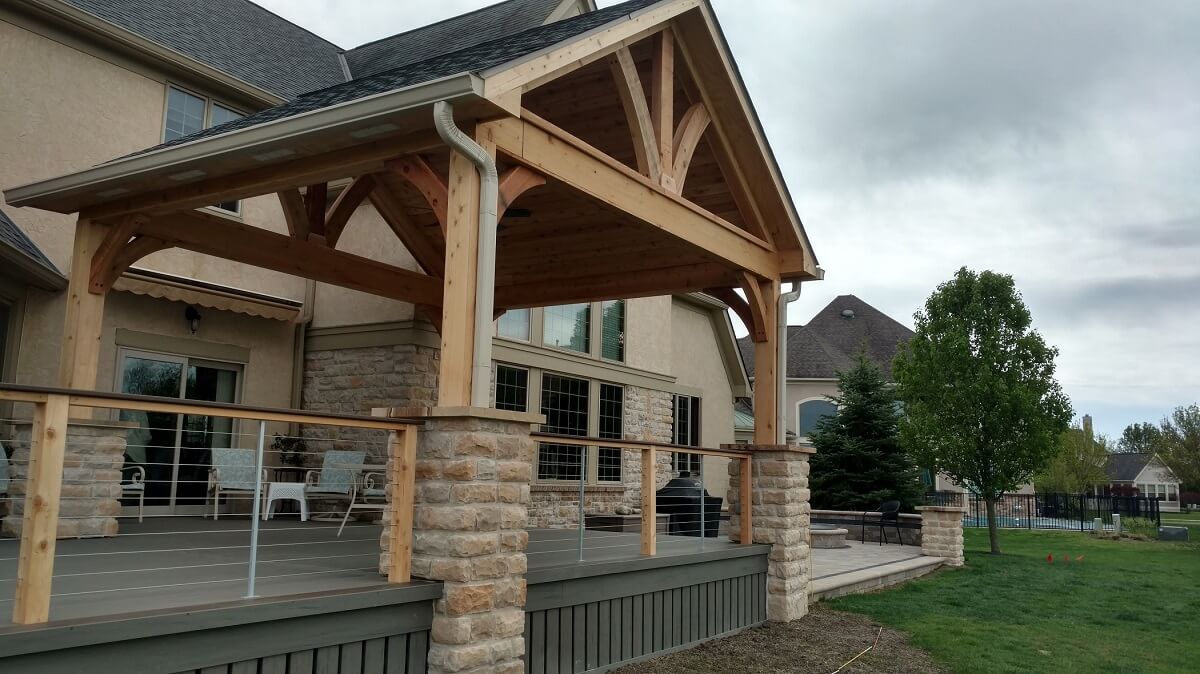 ​
Outdoor Kitchen Decks: Outdoor kitchens have become a popular trend here in Ohio, as well as across the country. These decks feature built-in grills, sinks, countertops, and storage areas, creating a functional and inviting space for outdoor cooking and entertaining.
Fire Pit Decks: Adding a fire pit to a deck creates a cozy and inviting ambiance, perfect for gathering with family and friends. Fire pit decks often incorporate seating areas around the fire feature, providing a comfortable space for relaxation and conversation.
Decks with Built-in Seating: Built-in benches or seating areas are a practical and attractive feature for decks. They can be incorporated along the edges of the deck or integrated into the railing design, providing additional seating options without the need for bulky outdoor furniture.
Decks with Lighting: Outdoor lighting enhances the ambiance and functionality of a deck. Popular lighting options include recessed deck lights, string lights, and post cap lights. Well-placed lighting not only adds a decorative touch but also ensures safety and extends the usability of the deck into the evening hours.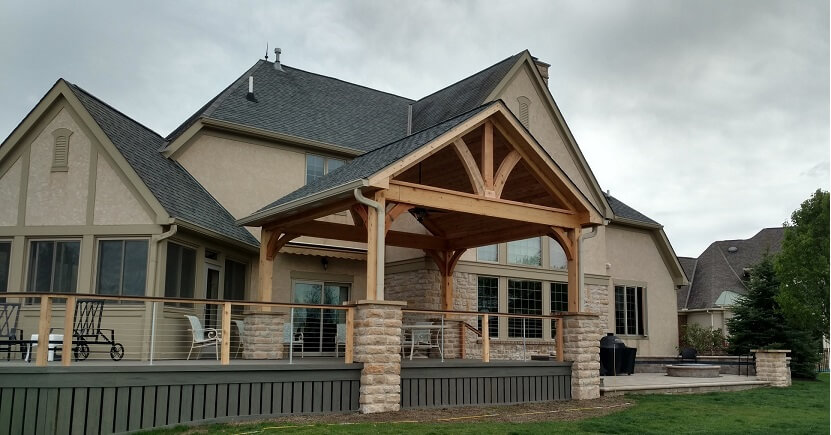 ​
Whatever Your Heart Desires, That's Exactly What We Can Custom Design And Build For Your Family
If you can dream it, we can design it – and build it to perfection.
Let's get started – right now. Call us at (740) 265-3905; or click right here to connect with our design experts.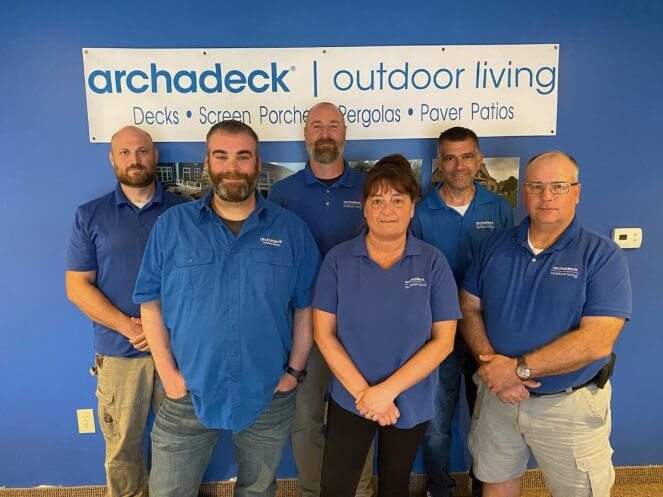 ​
The Archadeck of Columbus Team.