Plain City OH Homeowners Are Starting To Wonder If It's Really Necessary To Go Back Into Their House Thanks To Us
Here in Plain City OH, the term "outdoor living" really means "daily living" thanks to the creative and highly functional home improvement designs by Archadeck.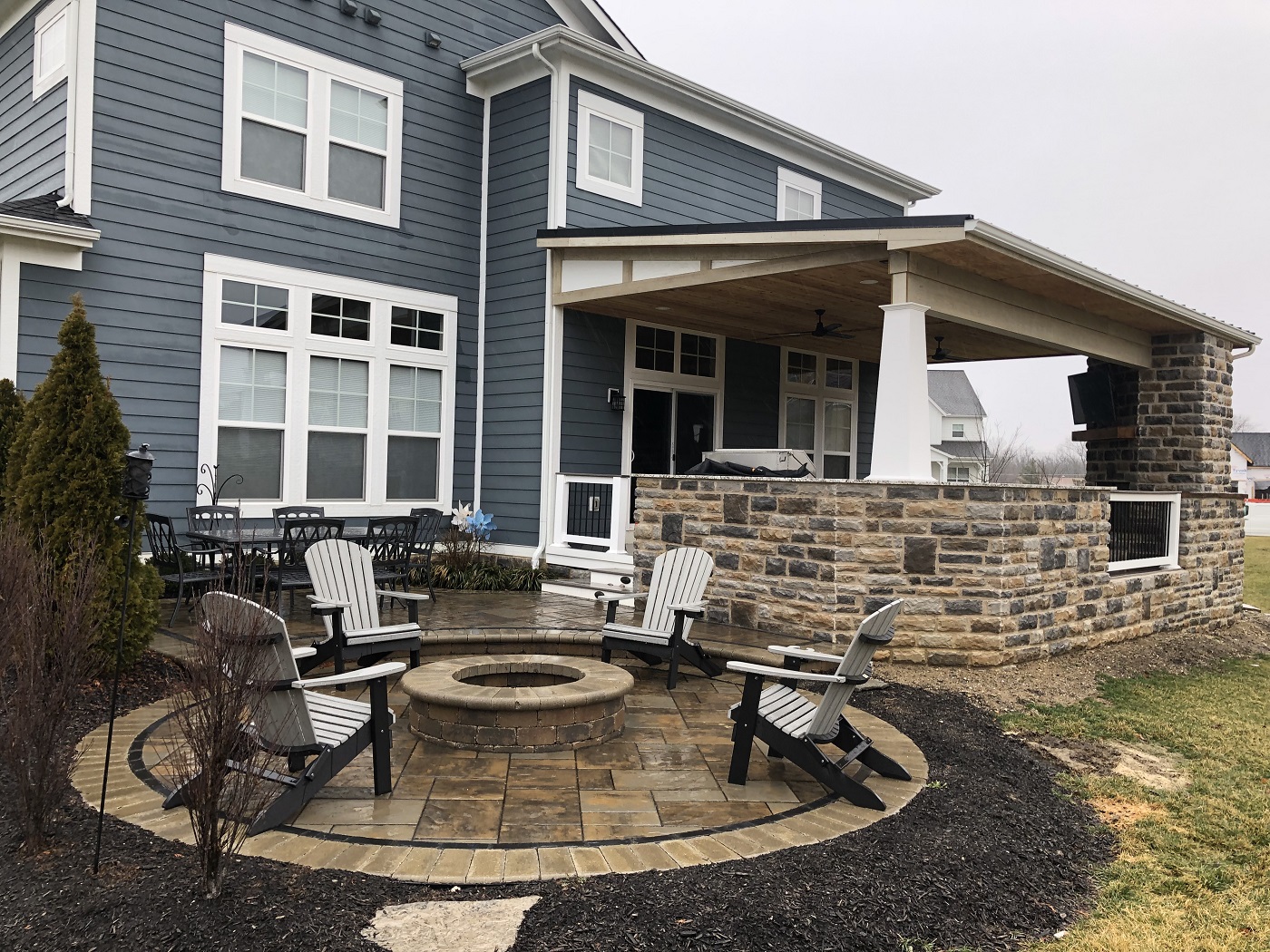 Outdoor kitchens under covered hardscape patios. Home offices in screened porches. Outdoor living rooms on the deck with pergola shade covered overhead. It's all this and more with the outdoor living mastery of Archadeck.
Thank You For Visiting The Finest Deck Builder In Plain City OH
Archadeck serving Plain City OH has been building decks in our area for more than a dozen years. You name it; we've built every size, shape and color deck you can imagine.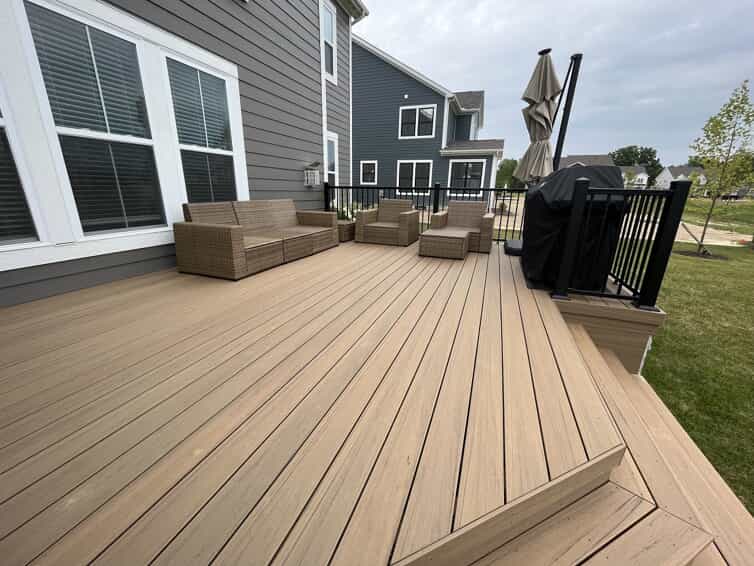 But the most important thing is that our decks fit the way our clients want to live – today and in the years to come. A great deck is one that you want to live on, eat on, read on, entertain on, and do the activities you enjoy most in your outdoor living space. Did I hear someone say, "Don't forget about the weekend afternoon siesta on my porch swing hammock?"
Like any other home improvement project you may be considering, Archadeck in Plain City OH advises homeowners to be cautious and do your homework when it's time to select a company to design and build your new deck. Not everyone who quantifies as a contractor qualifies as a legitimate deck builder. And not every deck builder adheres to the high standards, professional business practices, and quality workmanship you get with Archadeck as your deck builder and design company.
We Built Our Business On Decks And Have Continued That Tradition Since 1980
The great thing about backyard decks is that they are often just the start of something truly wonderful in adding value to your life. When meeting with your Archadeck Outdoor Living designer during your complimentary consultation, here are just a few of the items you should think about to ensure that we create a functional and visually appealing outdoor space.
For starters, think about the purpose and function you and your family envision for your new deck. Determine how you intend to use it, when and how often. Will it be primarily for entertaining guests, dining, relaxation, or a combination of activities? Defining its purpose will help guide the design process to ensure maximum functionality.
Next, give some serious consideration to deck layout. Consider what size and shape would work best for your deck. This is where your Archadeck consultant can be very valuable in your decision process. Together, you will consider your available space, the architecture of your home, and any existing landscaping features you want to highlight. Popular deck shapes include rectangular, square, L-shaped, or multi-tiered designs.
Setting The Stage For A Plain City OH Deck That Checks All The Boxes
When it comes to building materials, choose suitable decking materials based on your preferences, budget, and maintenance requirements. Common options include pressure-treated wood, cedar, redwood, tropical hardwoods, composite decking, or PVC.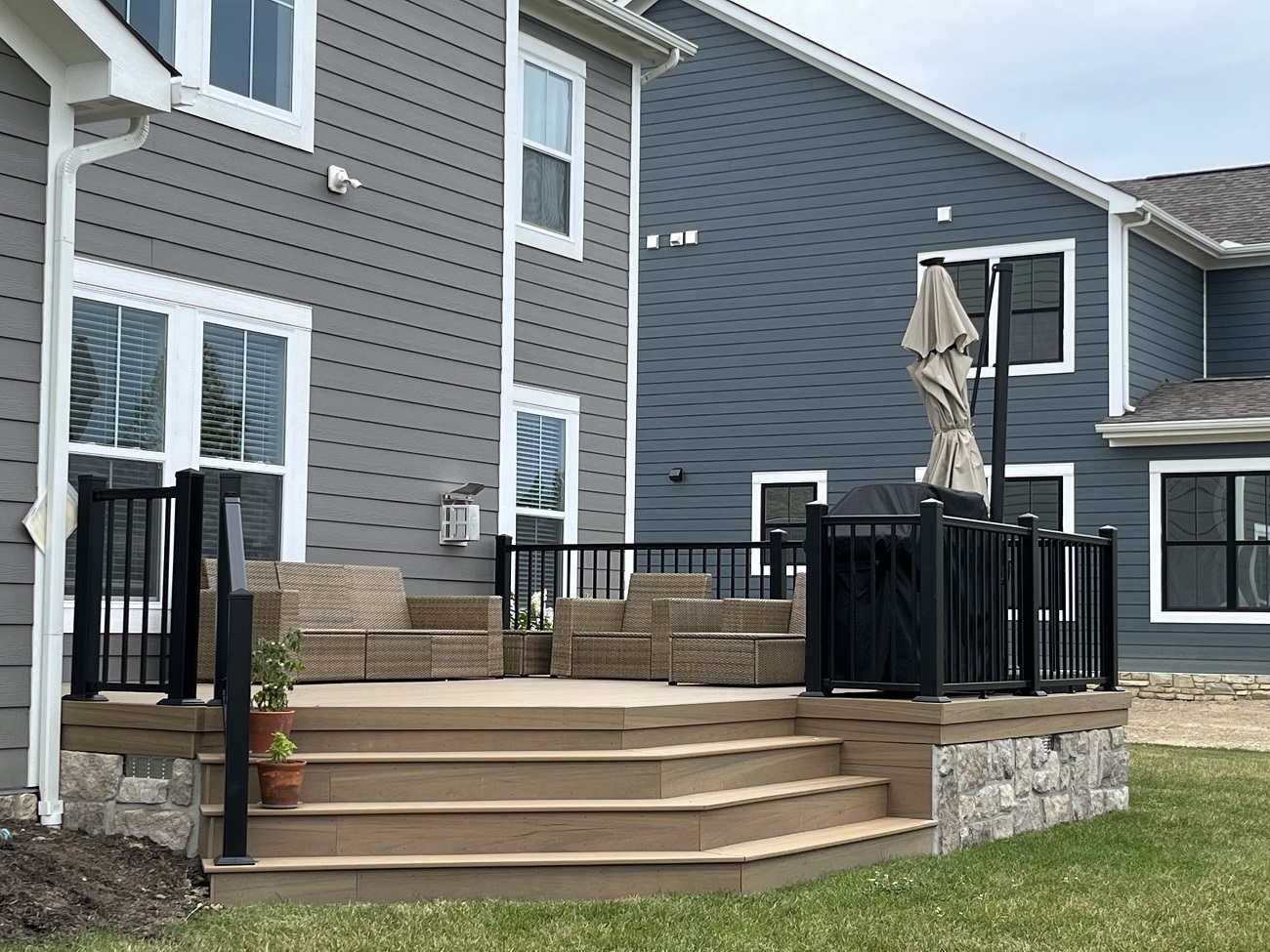 If "Easy and Breezy Outdoor Living" is at the top of your wish list, be sure to ask about the low maintenance materials that are now readily available and in strong supply.
At the very top of our preferred materials list is the AZEK company and their two low maintenance and highly sustainable TimberTech deck building products.
TimberTech Advanced PVC Decking delivers the most realistic wood looks with the highest performance compared to anything else on the market. Advanced PVC boards feature unrivaled benefits including unbeatable moisture resistance, impressive fade resistance, and a barefoot-friendly surface that's splinter free, cooler to the touch, and slip-resistant. Plus, you'll enjoy design versatility with Multi-Width Decking available in certain collections.
TimberTech Composite Decking innovates beyond traditional composite decking with realistic wood looks and a proprietary, protective cap that locks out moisture and locks in rich color. Plus, the highly durable boards won't fade, splinter, or crack, so you'll enjoy a worry-free deck for decades to come.
Special Deck Features For A Lifetime Of Outdoor Living Pleasure
The peripheral guardian of your new deck space is the railing. It not only provides safety, but it also contributes to the overall aesthetics of your outdoor living space structure. Explore different railing materials, such as wood, metal, glass, or cable, and consider various styles to complement your deck design and home's architecture.
This is also the time to give serious consideration to incorporating built-in features to enhance functionality and convenience. Examples include built-in seating, benches, planters, or storage solutions. These elements can save space and create a cohesive design.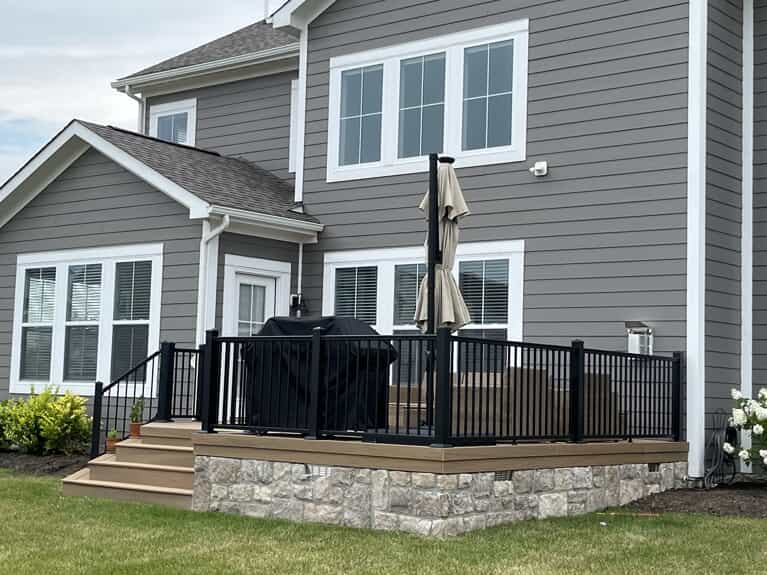 On warm weather evenings that linger long into the night, be sure to include adequate outdoor lighting to extend the usability and safety of your deck after sunset. Install a combination of ambient, task, and accent lighting. Consider options like string lights, recessed lighting, solar-powered lights, or even integrated lighting in the deck itself.
Wide Open Spaces With Shade And Privacy Built In – The Best Of Both Worlds
If your Plain City OH new deck receives a lot of direct sunlight or lacks privacy, incorporate shading and privacy solutions. These can include pergolas, awnings, umbrellas, lattice panels, or tall plants strategically placed around the deck. This is yet another area where your Archadeck Outdoor Living design consultants can be invaluable in your deck planning process.
Speaking of privacy, think about landscaping integration in your new deck design. Blend your deck seamlessly with the surrounding landscape. Consider incorporating planters, flower beds, or even built-in planters along the edges of the deck. Choose plants that complement your deck's design and create a harmonious outdoor space.
Archadeck Takes Great Pride In Being Your Plain City OH Porch Builder
Our innovative custom deck design can be more – much more – than a backyard outdoor room for leisure and relaxation. It can also be the foundation for a new porch, porch with a roof cover, and a screened porch.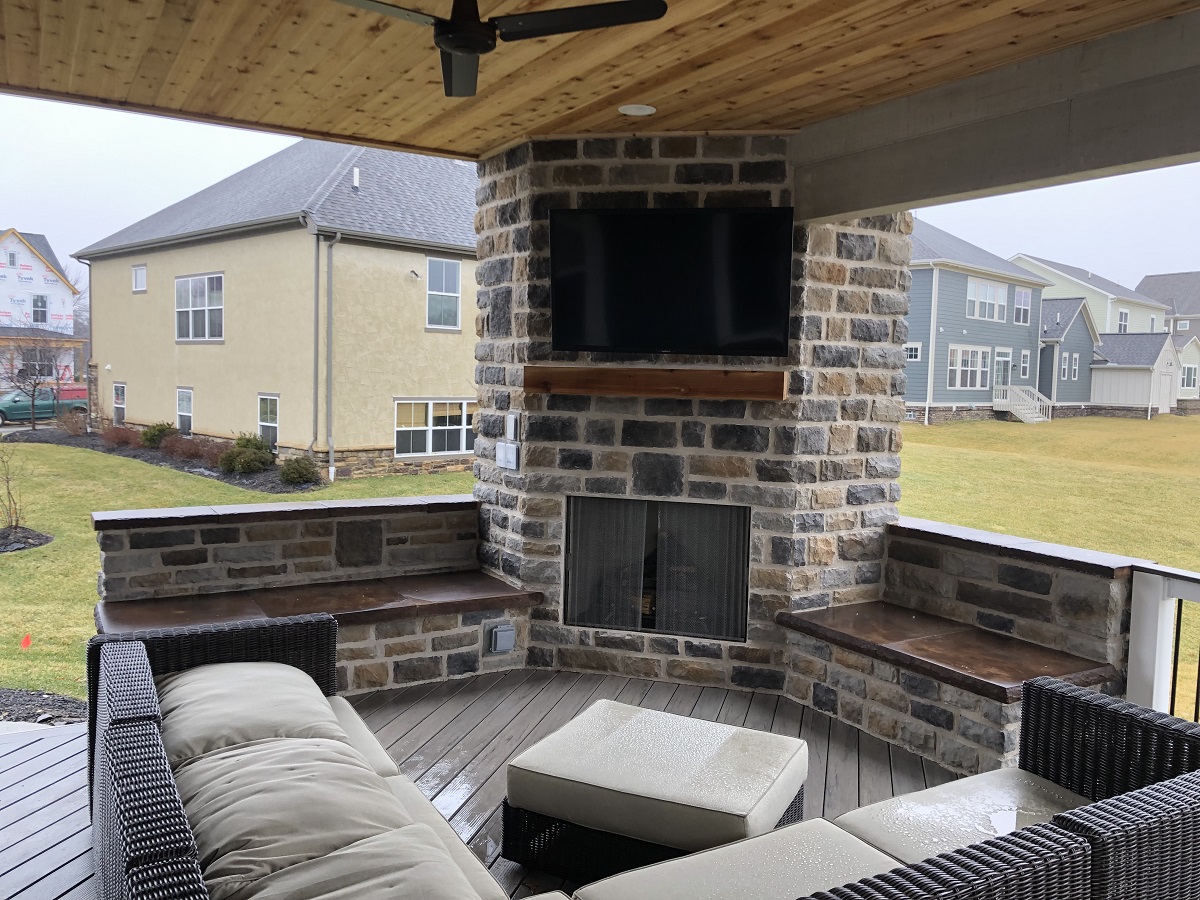 The porch building team at Archadeck can design and construct the porch that you've dreamed of and guarantee it will match your style, reflect your personality, and fulfill the purpose you want it for. The first step is to decide which kind of porch you would like.
Open Porches: If you want to be outdoors but prefer protection from the sun or rain, an open porch might be the best compromise. You'll get the benefit of unrestricted airflow while still being covered. Covered porches also allow you to have other amenities uncovered spaces can't, such as fans and televisions.
Screened Porches: If you want to take the weather protection one step further, a screened porch might be a good idea. You'll not only be protected from the sun or rain, but having screens will keep bugs, like mosquitoes and flies out. There are a variety of screen options you can choose from. Some offer UV protection, others offer more privacy. We can discuss all of this with you during your complimentary consultation. Our team is fully trained, licensed, and certified in all areas of porch design and building. We can discuss with you what you're looking for and will happily offer our opinion and recommendations.
Sunrooms: While this tends to be a much bigger project, many people discover that they would like their space to be more closely connected to the home. Working with a sunroom installer like Archadeck allows you to explore this option if you want to transition your project into a room addition.
Outdoor Living Combination Structures Like Outdoor Kitchens And Fire Features Are Just Two Of Our Plain City OH Specialties
Enjoy all the conveniences of home outside in your fresh outdoor landscape.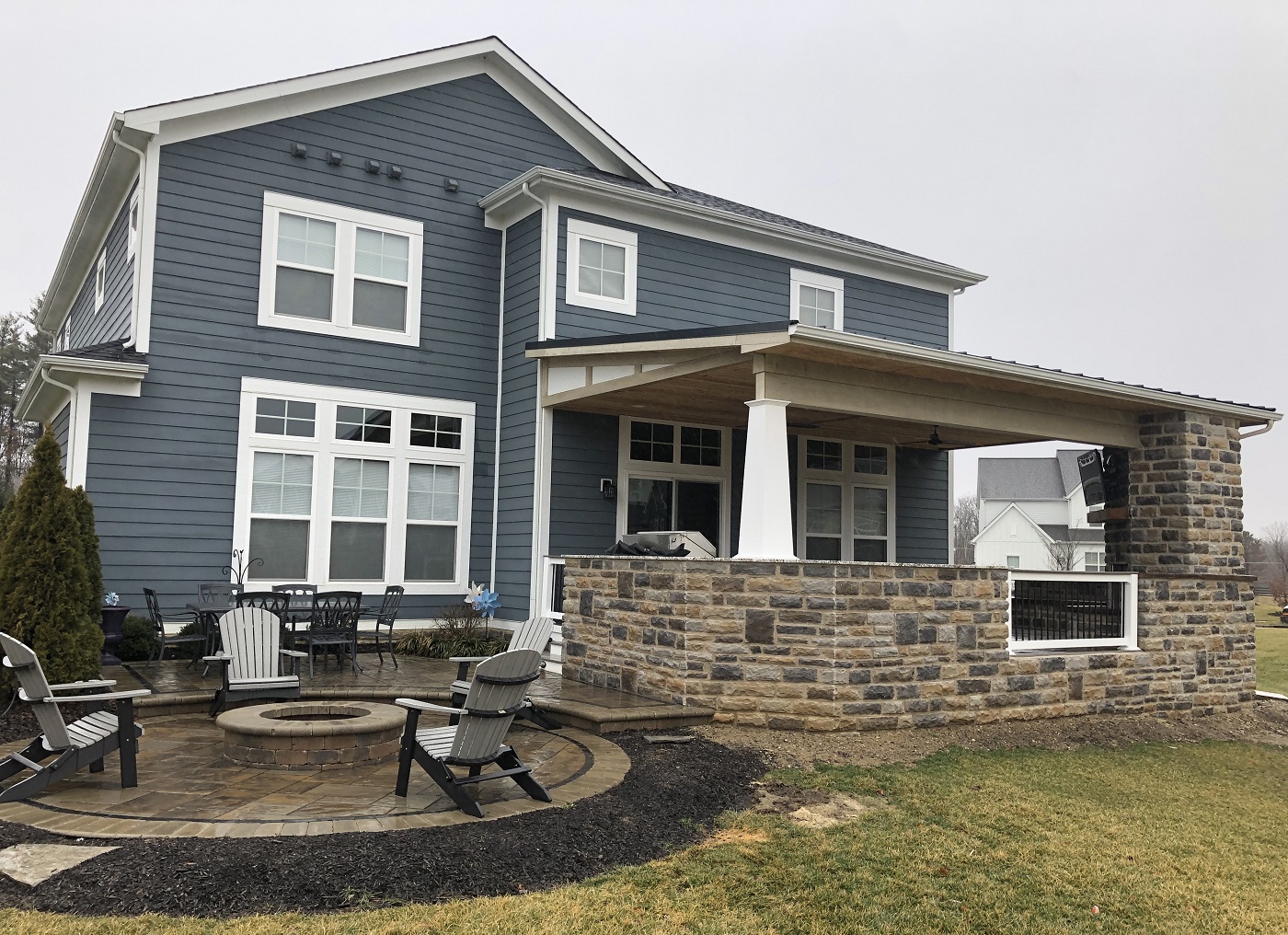 The best way to plan the space that's right for you is to think about how you want to live outdoors. It's important to also think about how this may change in years to come. You are going to spend lots of time living outdoors, so it's important to build a space that fits the bill. Here are some questions to ask yourself.
• Do you want to dine outside?
• Do you want a grill attached to your deck or patio or do you want a separate grilling space with seating to enjoy the grilling experience?
• Do you want a private space to read outside?
• How many people may want to use the space at the same time? Are you going to entertain a good bit? How many people will you often entertain?
• Do you want a place to sit and watch what's going on in the rest of the backyard? Perhaps you're watching over kids in the pool or just enjoying the view of your garden.
• How much sun protection do you want? Do you want a space that has both a covered area and an uncovered area?
• How much wind protection do you want? Basically, do you want a screened area or an enclosed 3-season room for an indoor/outdoor living feel?
• Do you want your space screened for bug protection?
• Do you want to enjoy the fresh air and the sound of rain without getting wet?
• How do you want to transition into your yard? Do you perhaps want a low space for ease of transition into your yard?
So Many Questions But Plenty Of Time
When we provide our consultation, we spend time listening to all your needs and wants. We provide ideas and suggestions based on our experience. We'll show you pictures and work collaboratively with you to design the space you need for your family. So let's get started.
Call us at 740-265-3905; or click here to connect with us right now.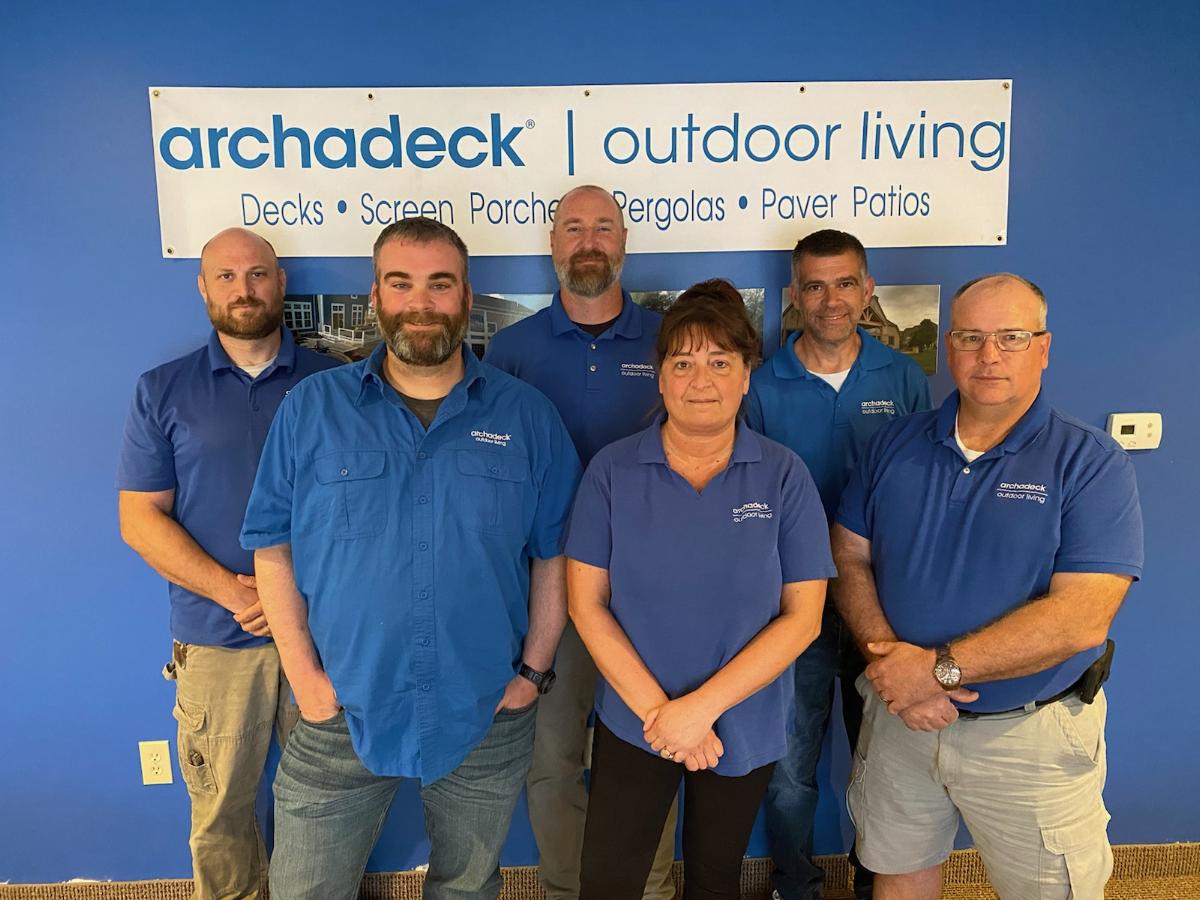 The Archadeck of Columbus Team.