Lewis Center, Ohio, Trusts America's Favorite Outdoor Living Space Builder For Exceptional For Decks, Porches, Patios And More
As Lewis Center, Ohio, families well know, our area stands out for its access to natural spaces, state parks, hiking trails, golf courses, and recreational amenities. Whether you enjoy water activities, hiking, golfing, or exploring underground caves, Lewis Center offers a diverse range of outdoor leisure activities to suit different interests and preferences.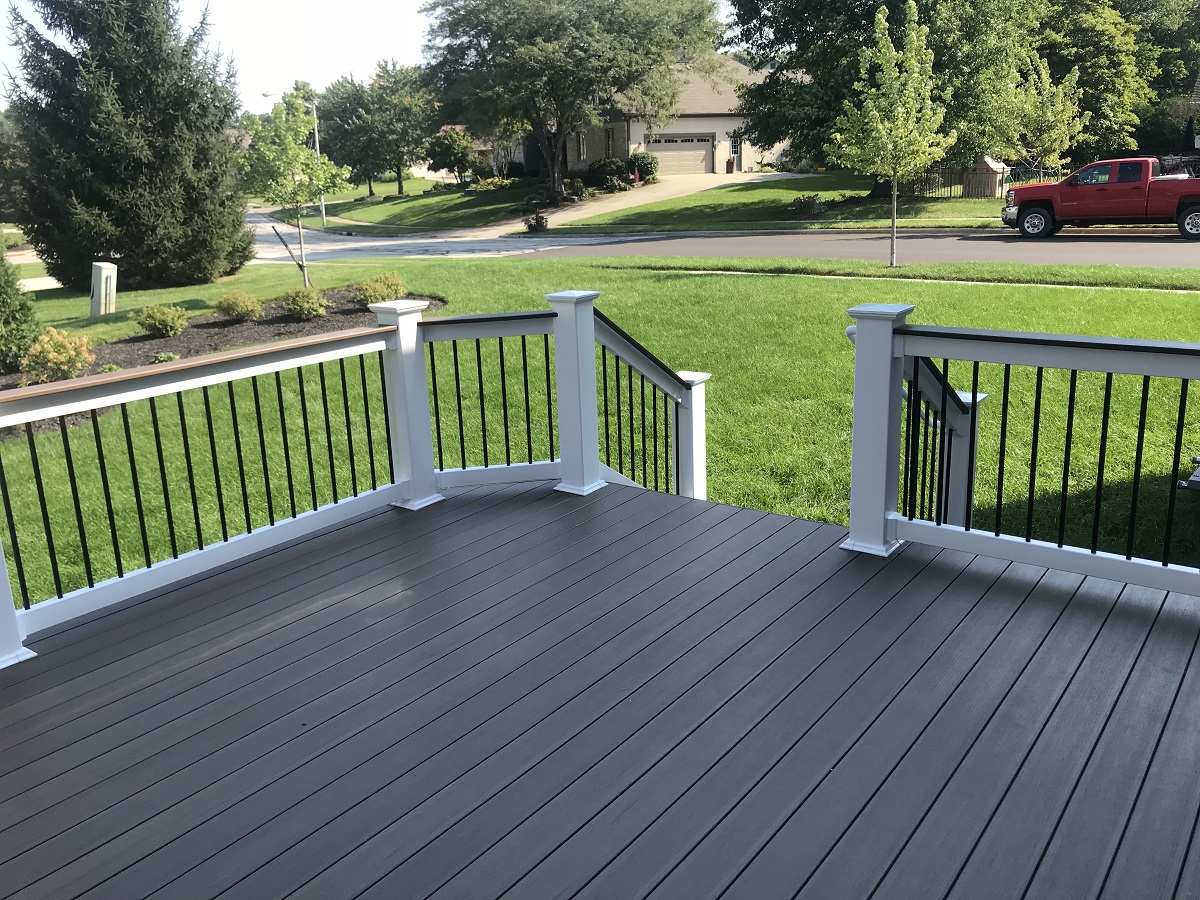 Back at home, the love of Lewis Center, OH, and our great outdoors continues in a more intimate and leisurely way as residents enjoy the finest and most functional outdoor living space structures designed and custom built by Archadeck Outdoor Living.
Lewis Center, Ohio, Deck Builder That Is Truly Exceptional In Every Way
Meet the ultimate Lewis Center deck builder – Archadeck. We are proud to be known for having built exceptional and multi-functional decks in our area for more than a dozen years. You name it; we've built every size, shape and color of deck you can imagine. But the most important thing is that our decks fit the way our clients want to live. A great deck is one that you want to live on, eat on, read on, entertain on, or do the activities you enjoy most in your outdoor living space.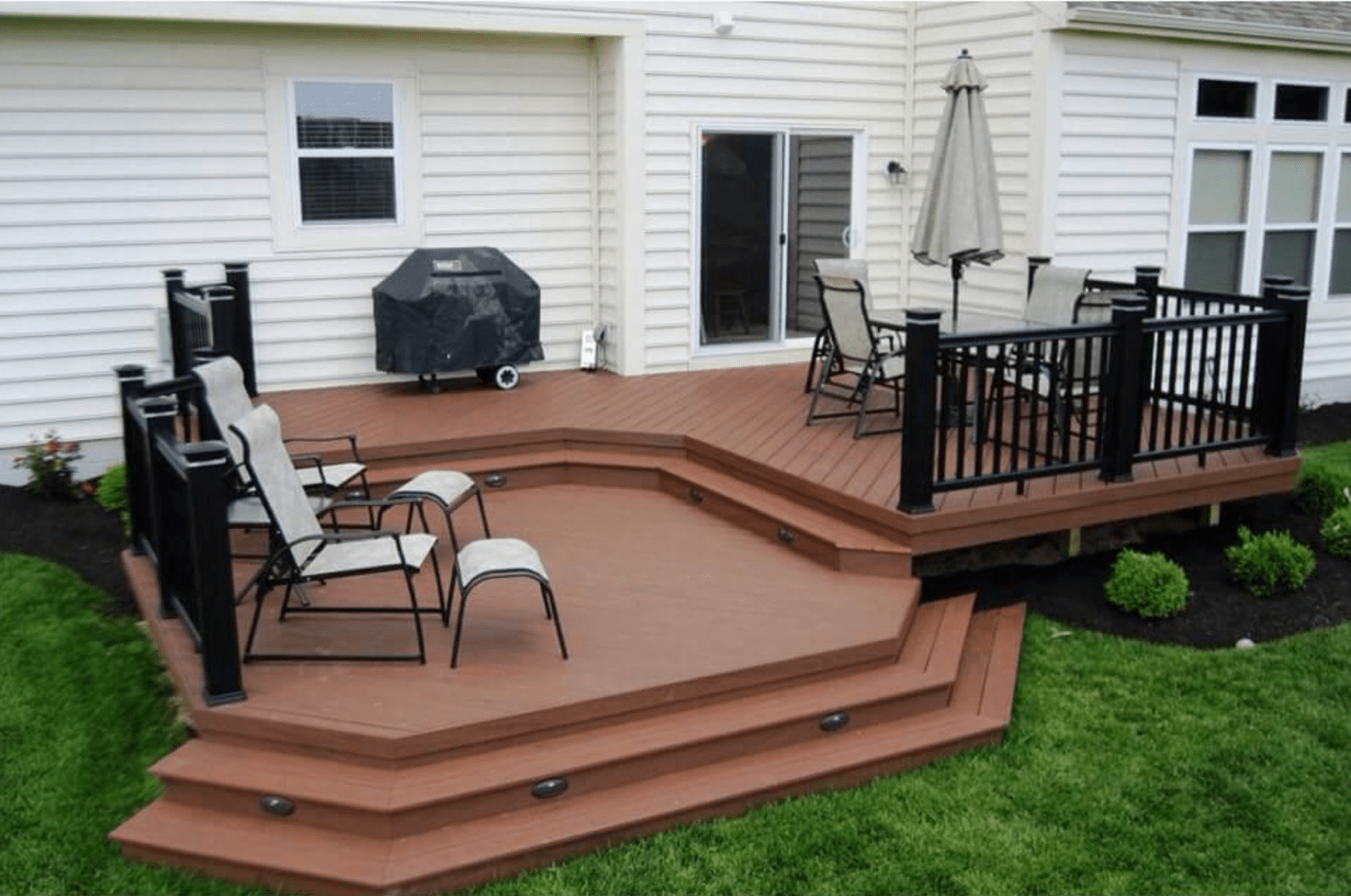 When it comes to easy, breezy outdoor living for the long-term, unique and unusual angles define this sustainable TimberTech synthetic deck pictured above. This low-to-grade double level deck creates two distinct living areas. The upper-level deck accommodates both the eating area and the grilling area with easy access to the house for carrying food and beverages between the 2 spaces. The two levels are separated by wide stairs that gently step down to the next outdoor living area. These stairs can also serve as seating. The lower level deck can be used for stair seating for several people or for a couple favorite chaise or Adirondack chairs. Finally, this stunning composite deck steps down into the yard with large wide-angled stairs. These stairs come complete with step lighting to ensure safe footing.
Lewis Center, Ohio, Patio Perfection And Hardy Hardscapes Showcase Some Of Our Finest Custom Designs
If you are wondering how to create the perfect patio or hardscape in your Lewis Center backyard, wonder no more. You've found the very best patio and hardscape creator right here – Archadeck.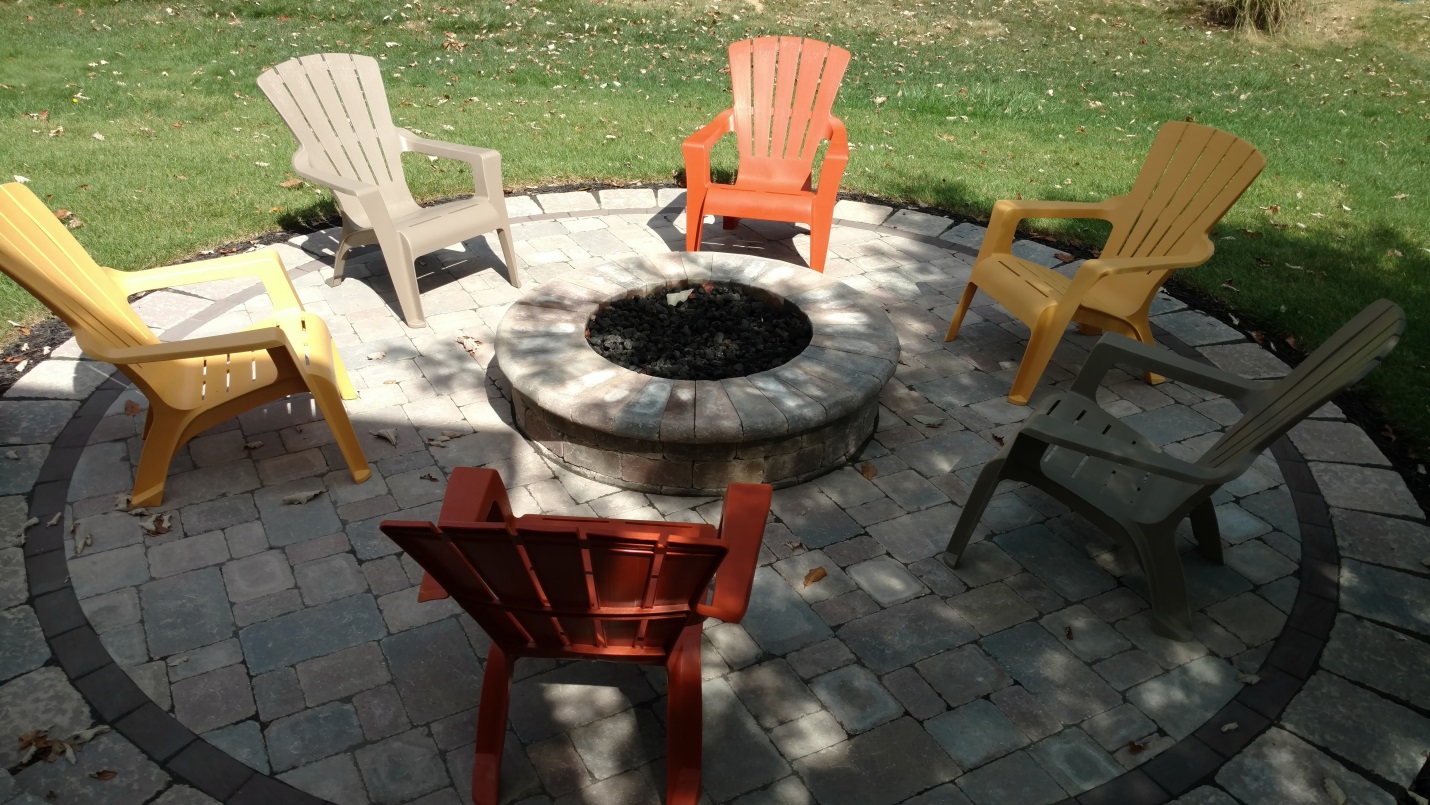 Archadeck in Lewis Center brings artistry and function to your new patio or hardscape. Any beautiful patio or hardscape begins with planning for the facets that will bring your outdoor space to life. These include paver or hardscape selections and planning on which furnishings you want to add to get the maximum outdoor living enjoyment.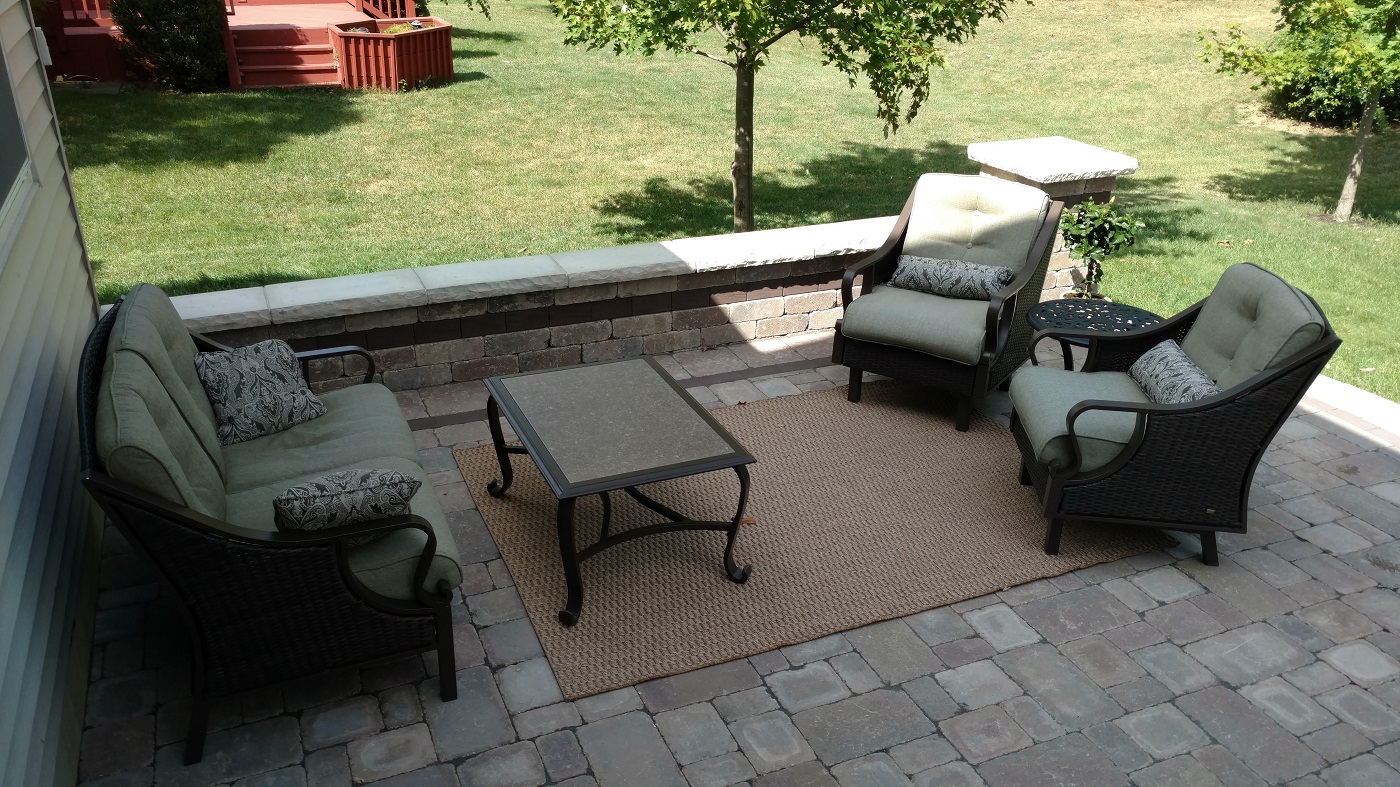 When we meet with our homeowner clients during the planning stages of their new patio or outdoor room, we always inquire as to what type and size of furnishings they have in mind for their space. In some cases, the furnishings have already been purchased specifically for the space. Furniture size and shape is a key factor in planning the size and shape of your patio, so knowing your space planning ideas in advance will ensure that our final patio and hardscape design checks all of the boxes for you.
Lewis Center, Ohio, Porches By Archadeck Create A New Level Of Outdoor Living Ease And Luxury
When Lewis Center families desire the very finest in porch construction and design service, they turn to Archadeck. Our rave reviews throughout social media and shared by friends and neighbors attest to our level of consistent excellence, in every aspect of porch building.
Let's face it, when the weather outside is cooperative and it's just too nice to stay indoors, there are few better places in your home to relax and unwind than outside on the porch.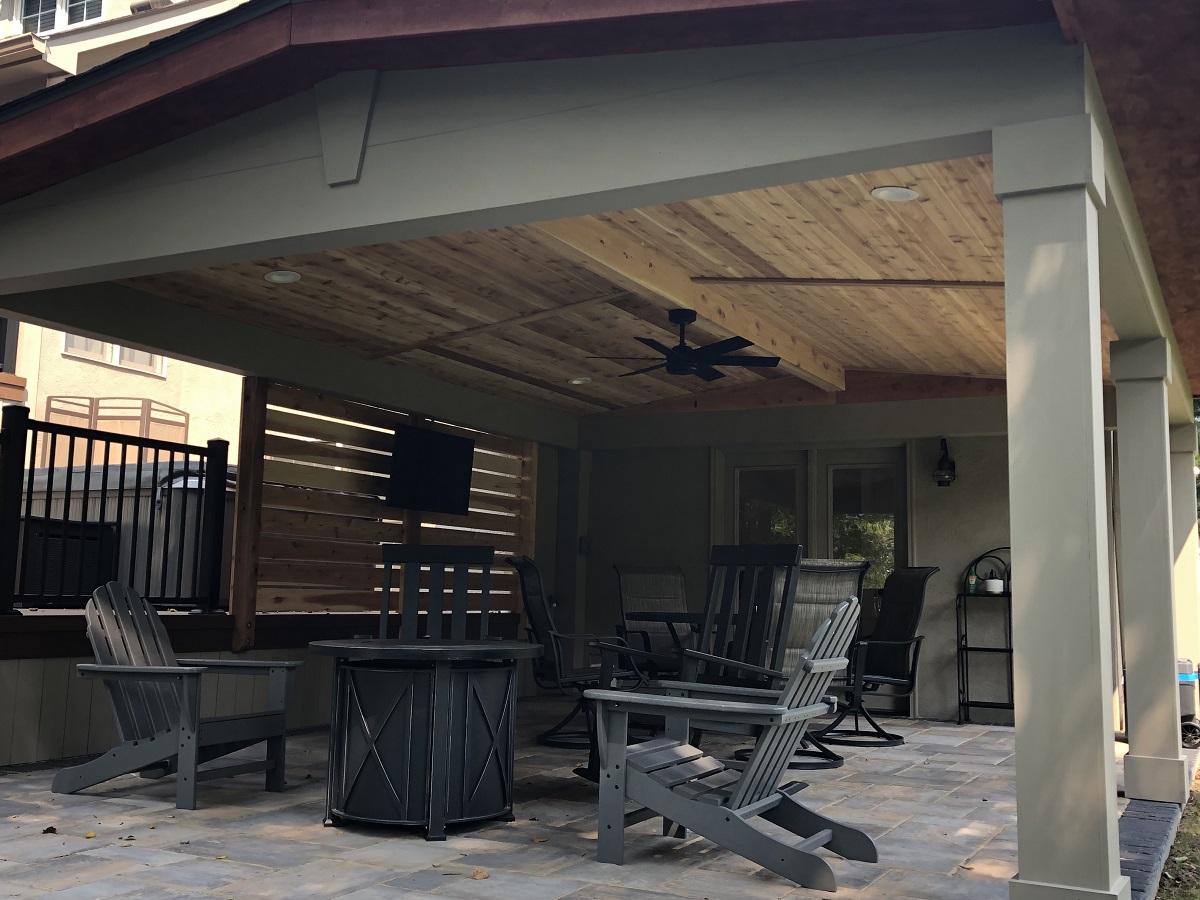 Whether it's reading a book, spending time with your family, or simply getting some fresh air, a porch can be a beautiful and functional addition to your home. At Archadeck Outdoor Living, our porch contractors can design and build the porch of your dreams.
Part of our success is our innate ability to listen to you to help uncover a solution that is best for your wants and needs. Unlike other porch builders in Lewis Center, we can assist you with your project from the earliest stages.
You may have something specific in mind or a particular style you like, but settling on what's right for your home and budget can be tough. Relax. Our professional porch designers will make it easy. We'll get to know your preferences and what you're looking for; and then we'll design a space that incorporates it all. Throughout the entire process, we'll be transparent and communicate with you to make sure your new porch is everything you hoped it would be.
Lewis Center, Ohio Combination Outdoor Living Spaces And Structures Are The Masterwork Of Archadeck
Whether it's an extreme outdoor home makeover of an existing backyard space – or a fresh start from ground zero to create your ideal multi-function backyard dream oasis, let Archadeck show you the way.
Spacious, multi-functional backyard designs today are the rage with folks in Lewis Center, featuring something for virtually everyone in the family.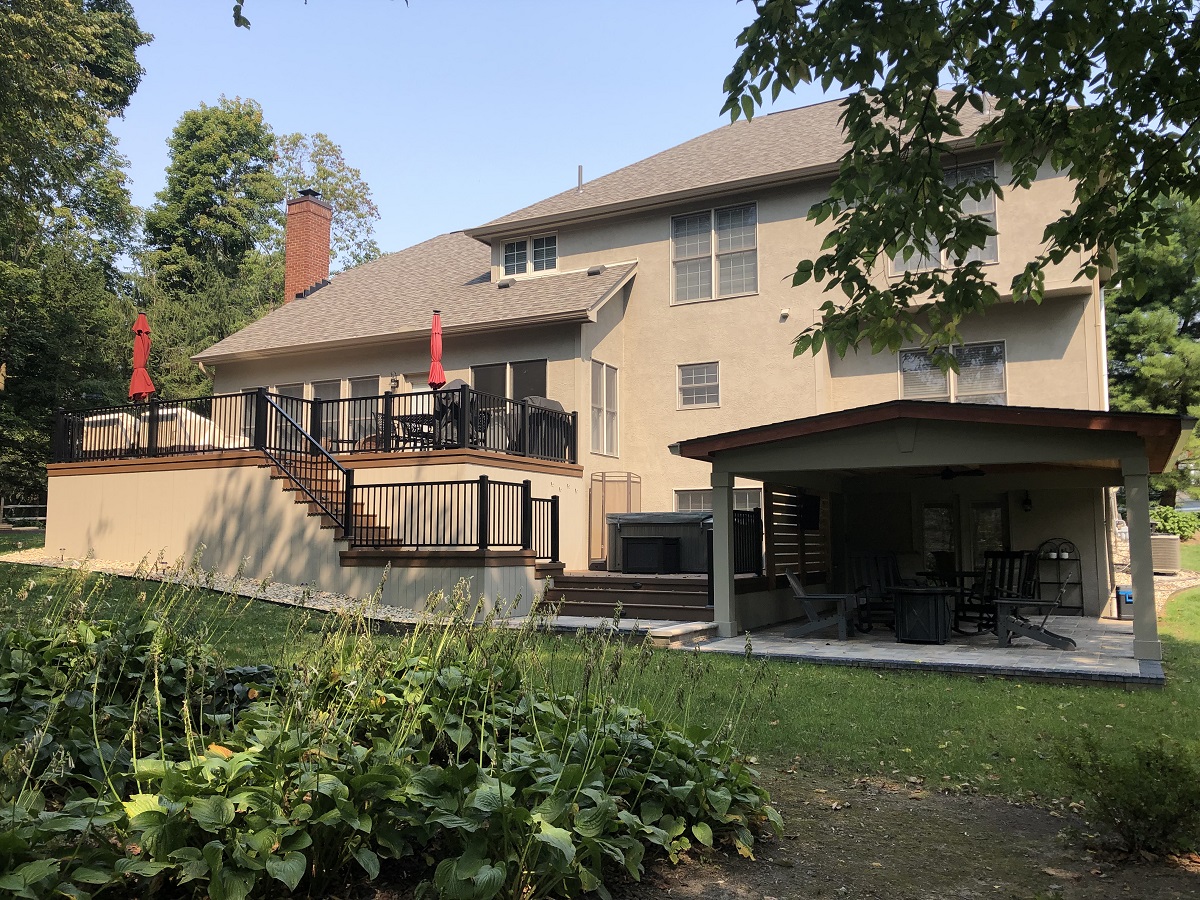 Discerning area homeowners want outdoor living spaces that meet the needs of how they want to live, relax, refresh and entertain outside. Because we usually don't have a room inside where we do everything from eating to reading to relaxing, our clients want combination spaces. These can include:
Deck and Patio
Patio and Screened Porch
Screened Porch with attached Deck
Porch with attached Deck
And anything else your heart desires
The best way to plan the space that's right for you is to think about how you want to live outdoors. It's important to also ask yourself how this may change in the future. You are going to spend lots of time living outdoors, so it's important to build a space that fits the bill.
Lewis Center, Ohio, Chefs Take Their Culinary Skills To The Next Level – Outside
The outdoor kitchens that Archadeck is designing today rival anything you see on HGTV.
Gone are the days when outdoor cooking meant a charcoal grill and lighter fluid on a builder grade concrete slab. It's a whole new ballgame for those ballpark franks, steaks, ribs, chops and briskets.
Outdoor kitchens and alfresco outdoor dining areas are becoming increasingly popular in Lewis Center. These custom spaces often include built-in grills, stove tops, countertops, sinks, and storage, allowing homeowners to prepare and enjoy meals outdoors – giving you everything you need within arm's reach and eliminating unnecessary trips back inside the house.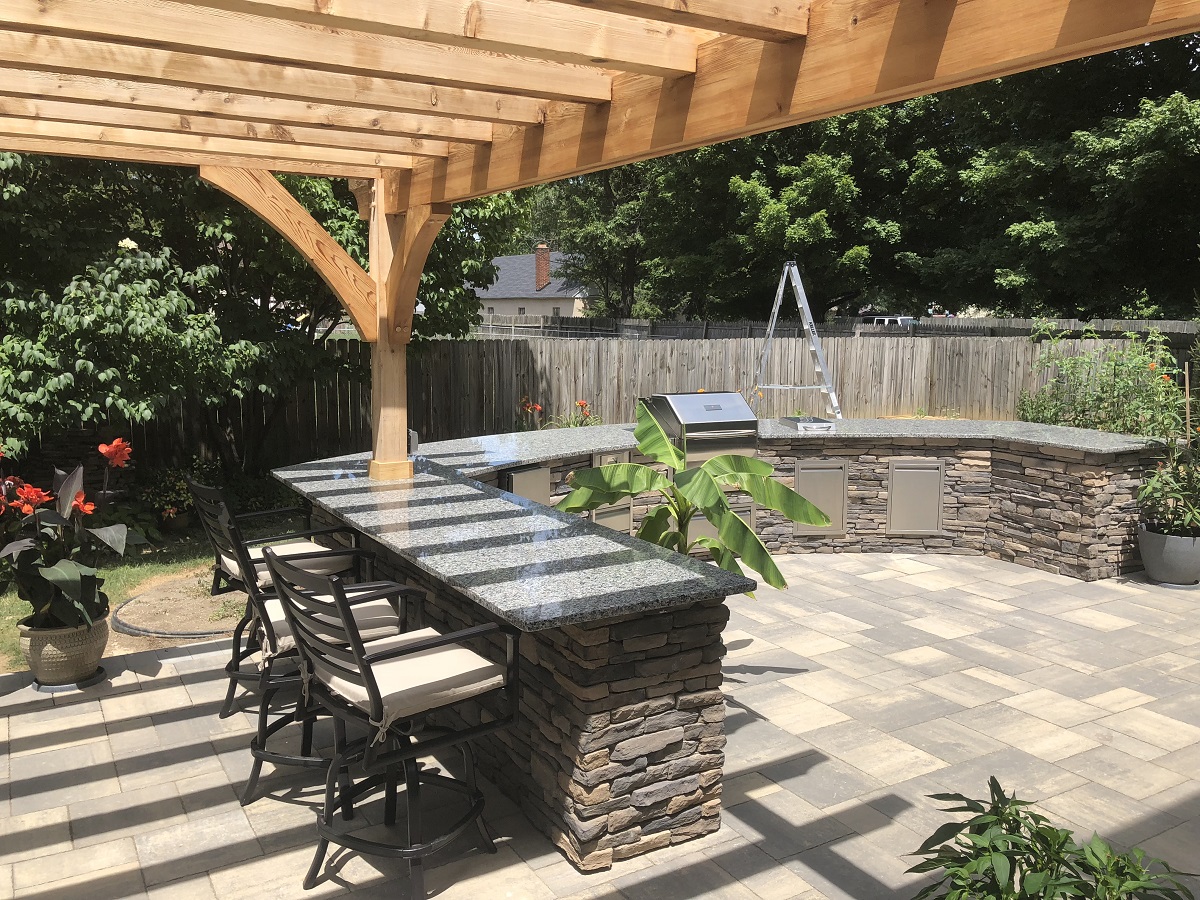 As for our outdoor dining areas, many feature pergolas or shade structures to make that special time outdoors well protected from UV rays, as well as comfortable seating areas for hosting family and friends.
Get Calling Or Clicking, Lewis Center – We're Ready To Hear From You
To schedule your complimentary outdoor living space design consultation, call us at 740-265-3905. Or you can click right here to connect with us pronto.
The Archadeck of Columbus Team.