Round Rock TX Homeowners Look to Archadeck of Austin for Design Expertise and Shade
Many homeowners in Round Rock, Texas, enjoy a patio-centric outdoor lifestyle. The patio as a place for relaxing and entertaining friends is a long-standing Texas tradition. For the most part, Round Rock is no different in that respect. Keep in mind, though, that we do have a healthy population of deck people in Round Rock as well.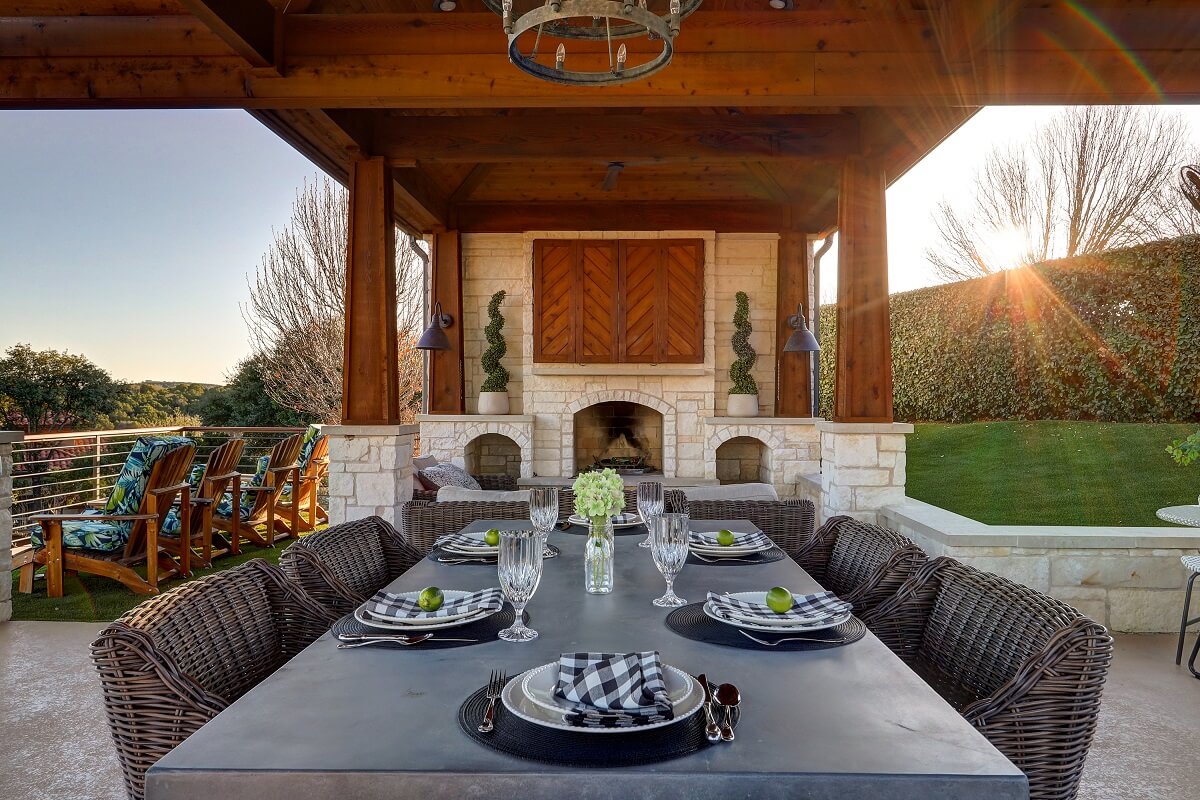 Archadeck of Austin remains neutral. We are equally thrilled to design and build patio projects and deck projects for our friends and neighbors in Round Rock, TX. You can rely on us for innovative, custom designs and top-quality construction regardless of your patio vs. deck preferences. One thing area homeowners agree on: the need for shade.
Award-Winning Round Rock TX Deck Design

This unique deck we designed and built for a Round Rock TX client took national honors in Archadeck Outdoor Living's Design Excellence competition in the deck category.
4 Project Takeaways:
If you want to replace your old deck with a new deck, we won't try to talk you into a patio instead. We may suggest it, but ultimately the decision is yours.
We can incorporate Texas limestone into any Round Rock TX outdoor living project you desire, even a deck.
You can have an outdoor kitchen on your deck. If anyone tries to tell you otherwise, call deck designer Archadeck of Austin.
Small pergolas are primarily decorative. If you want a pergola large enough to cover your entire deck, we can design that for you. Pergola builder Archadeck of Austin custom designs each of our outdoor living projects for one home based on the client's requirements and preferences.