Austin Outdoor Fire Features are a HOT commodity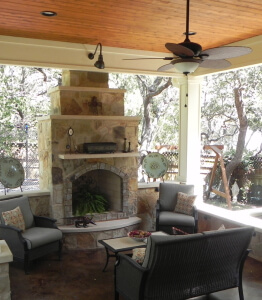 The demand for professionally designed and built outdoor living spaces in the Austin area shows no sign of slowing down, and, in fact, homeowners are showing increased diversity in regards to the features they want. Nowadays, homeowners see their yard as an extension of the inside of their home, and they are increasingly seeking ways to convert their backyards into comfortable living spaces if it means they can spend more time there.
Outdoor fire features such as outdoor fireplaces and fire pits provide the diversity, coziness and ambiance Austin-area homeowners are seeking in their outdoor living spaces. Not only do fire features make a stunning focal point within an outdoor living space, they make a perfect accompaniment to a patio, deck, porch or screened porch.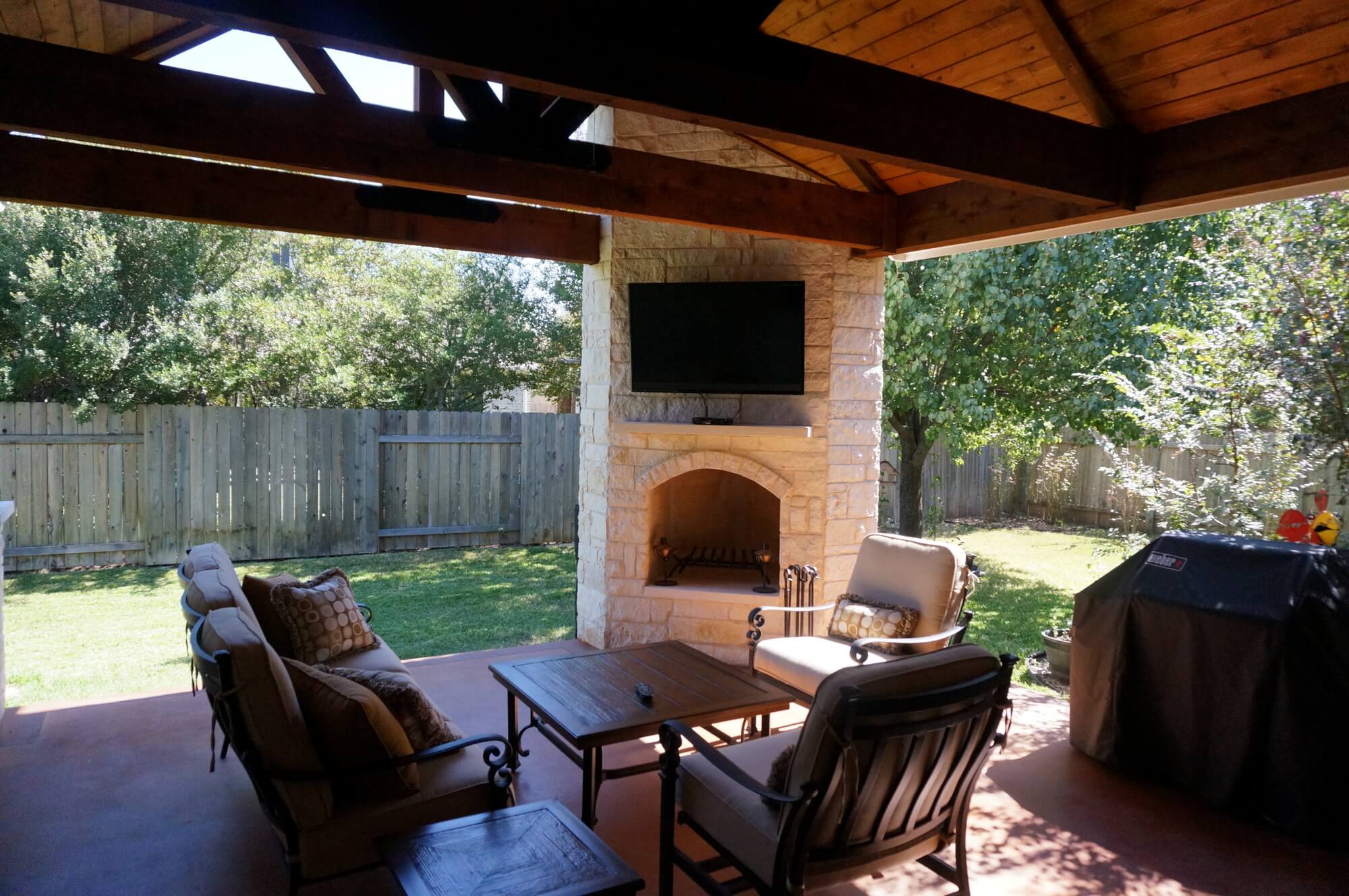 Unique Custom Outdoor Fire Features
Here at Archadeck of Austin we pride ourselves in creating unique, one-of-a-kind outdoor living spaces that complement your home and elevate your outdoor enjoyment. Take a look at some of the custom backyard fire features we have created for our Austin-area clients:
NW Austin Custom Fire Wall
This custom "fire wall" (below), is part of an outdoor living combination space we built in NW Austin. The project also included a deck, screened porch, outdoor kitchen and permeable patio area for the homeowner's hot tub.
This gas-burning fire wall, which might just be the fire feature of your outdoor living dreams, is a ledgestone wall lined with firebrick and filled with lava rock. Hidden within are 60 and 72-inch stainless steel linear T-burners.
When lit, flames seem to dance along the top of the wall. The height of the fire wall is about even with the surface of the hot tub, so, as you can imagine, occupants of the hot tub will become a captive audience for this magical feature at night. You can read more about this outdoor living combination project in our blog story Challenge us! Archadeck of Austin designs a permeable patio to complete the perfect combination outdoor space.
Ready to get started? Schedule your complimentary design consultation with our team today! Reach out to us at (512) 886-8367.