River Place, TX, Outdoor Living Is The Right Place To Achieve The Oasis In Which Dreams Are Made
Whether your quest is for a worry free deck to enjoy the river view in the distance or a serene covered patio to kick back and savor the beauty of your backyard surroundings, you won't have to look near and far. In fact, you can look right here – at Archadeck Outdoor Living.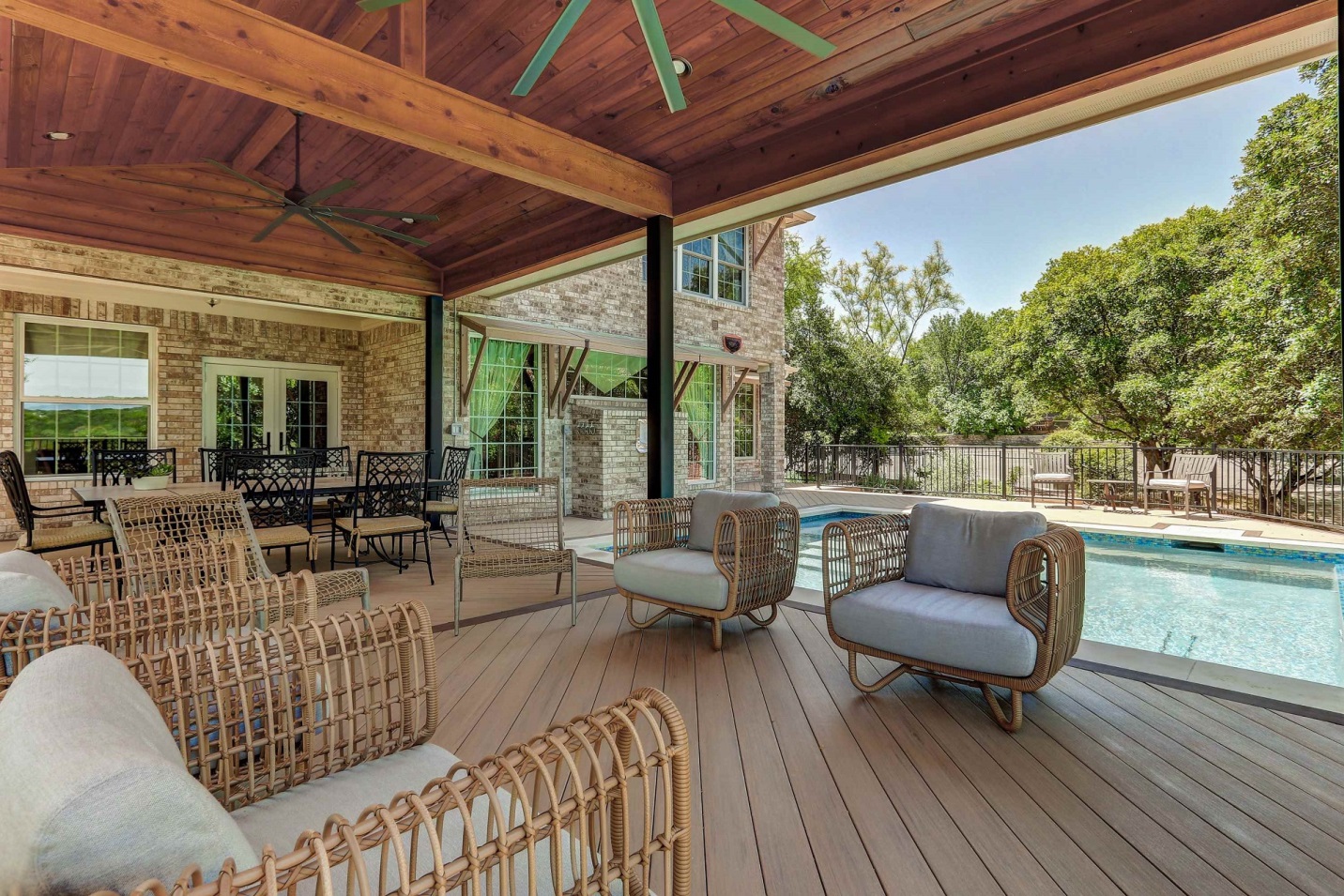 Especially Here In River Place, TX, The View's The Thing
As you most likely know by living here, outdoor scenic delights are plentiful in River Place, Texas.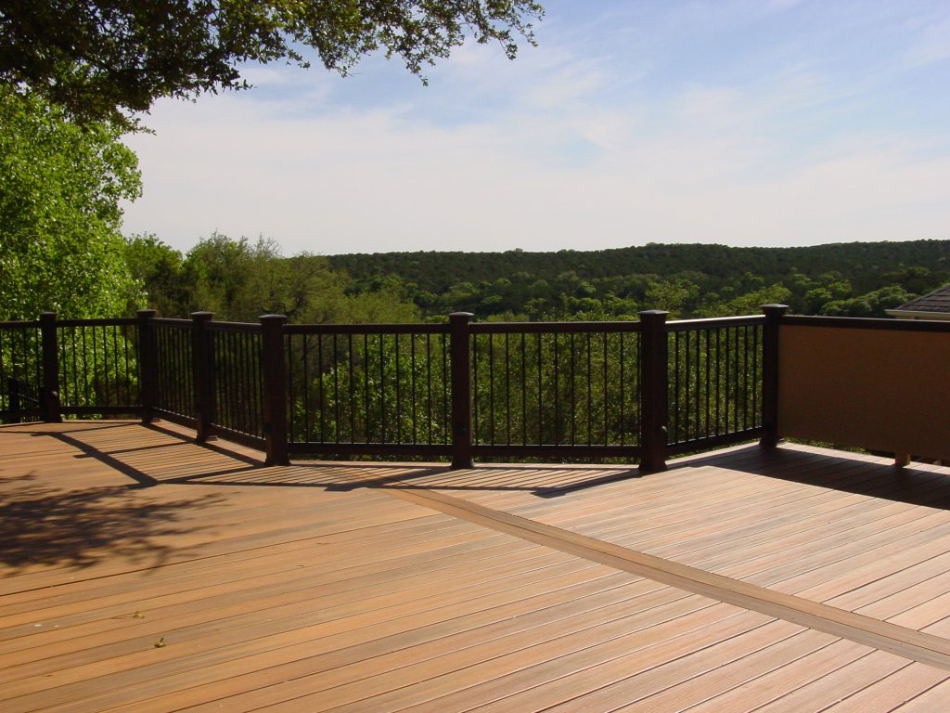 If you haven't yet explored the totality of what we have in this amazing city, here are some attractions and features in and around River Place that you might enjoy:
River Place Nature Trail – This natural expanse of local splendor offers a picturesque hike through a lush, wooded area along the river. You can enjoy scenic views, observe wildlife, and immerse yourself in nature.
River Place Country Club – If you're into golf, the River Place Country Club offers a stunning golf course surrounded by rolling hills and beautiful landscapes. It's an excellent place to enjoy a round of golf while taking in the scenic views.
Lake Austin – Located nearby, Lake Austin is a reservoir on the Colorado River. It provides opportunities for boating, kayaking, fishing, and other water activities. The lake's serene waters and surrounding greenery make for a scenic and peaceful experience.
Mansfield Dam Park – Situated along the shores of Lake Travis, Mansfield Dam Park offers stunning views of the lake and the surrounding hills. You can have a picnic, hike the trails, or simply relax and enjoy the natural beauty of the area – it's all here for you whenever you wish to indulge.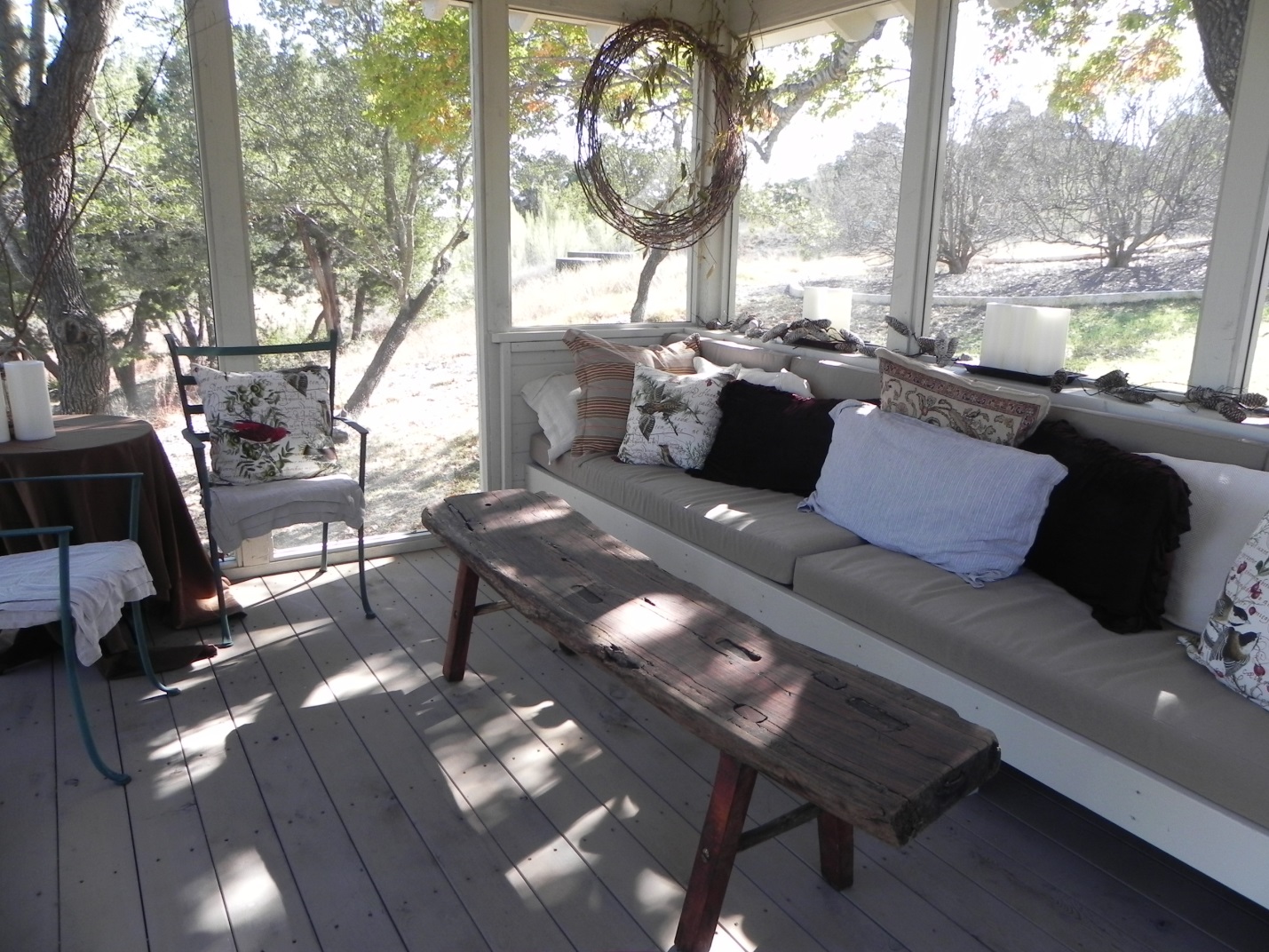 Balcones Canyonlands Preserve – Although not directly in River Place, the Balcones Canyonlands Preserve is a short drive away and definitely worth a visit. It encompasses thousands of acres of protected land, featuring canyons, springs, and diverse wildlife. It's a great place for hiking and birdwatching, and you can witness breathtaking vistas.
Emma Long Metropolitan Park – Another nearby park, Emma Long Metropolitan Park is situated along the shores of Lake Austin. It offers stunning lake views, opportunities for swimming, hiking, and camping. You can also enjoy a picnic while admiring the tranquil surroundings.
Hill Country Galleria – If you're looking for a blend of shopping, dining, and scenic beauty, the Hill Country Galleria is a must-visit. This outdoor shopping center features a beautiful central plaza with fountains, green spaces, and a scenic view of the Texas Hill Country.
Meanwhile, Back At The Ranch – Or Whatever Home Style You Reside In
Your journey of everything beautiful and wonderous throughout River Place need not end when you arrive back home. Just step outside your rear door and continue to drink in the luxe magnificence of what surrounds you.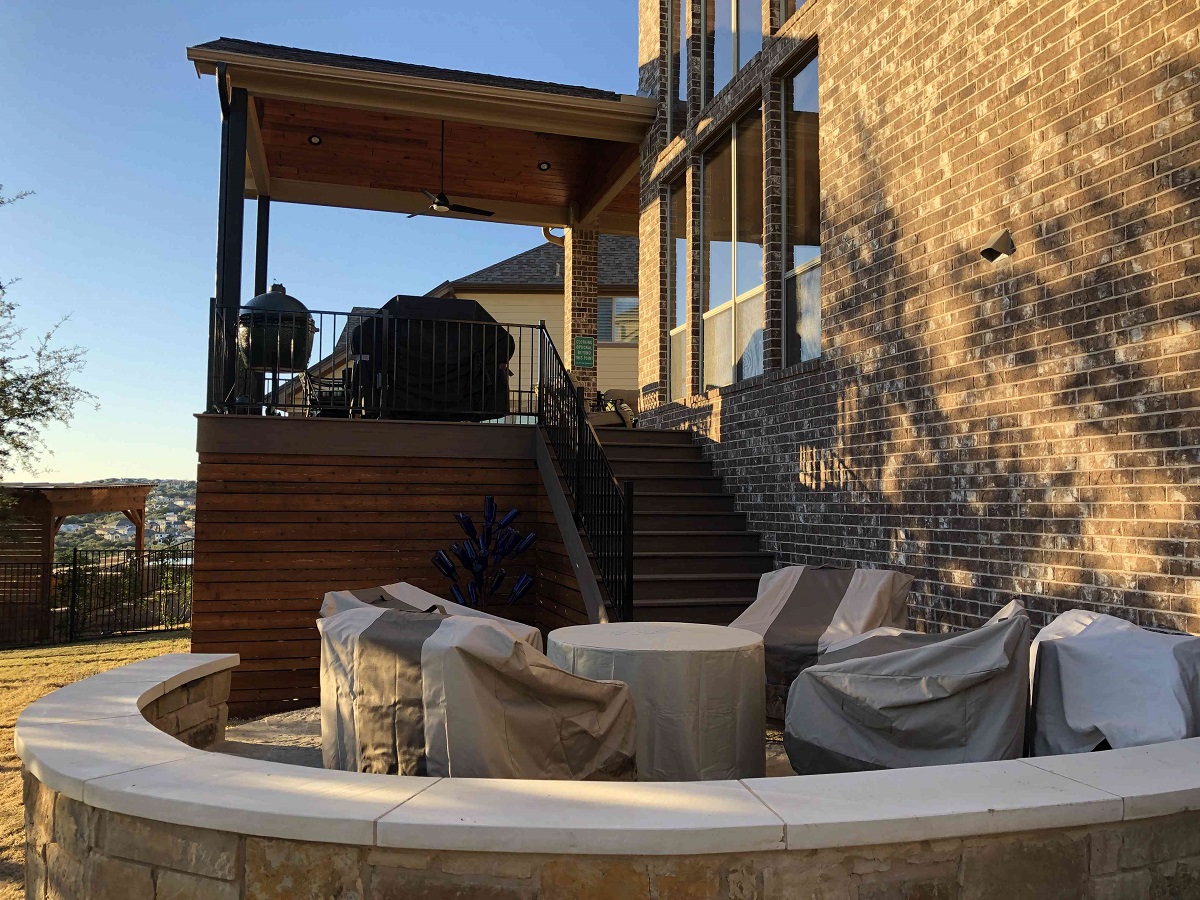 Archadeck has many ways to help you enjoy your best good life possible with these exquisite outdoor living space structures and features.
The River Place Deck Builder That Also Specializes In Patios, Outdoor Rooms And All Kinds Of Porches – Open, Screened And Covered
With so much outdoor beauty to enjoy, Archadeck can custom design and build whatever you're looking for so you can enjoy it to its fullest.
We build decks.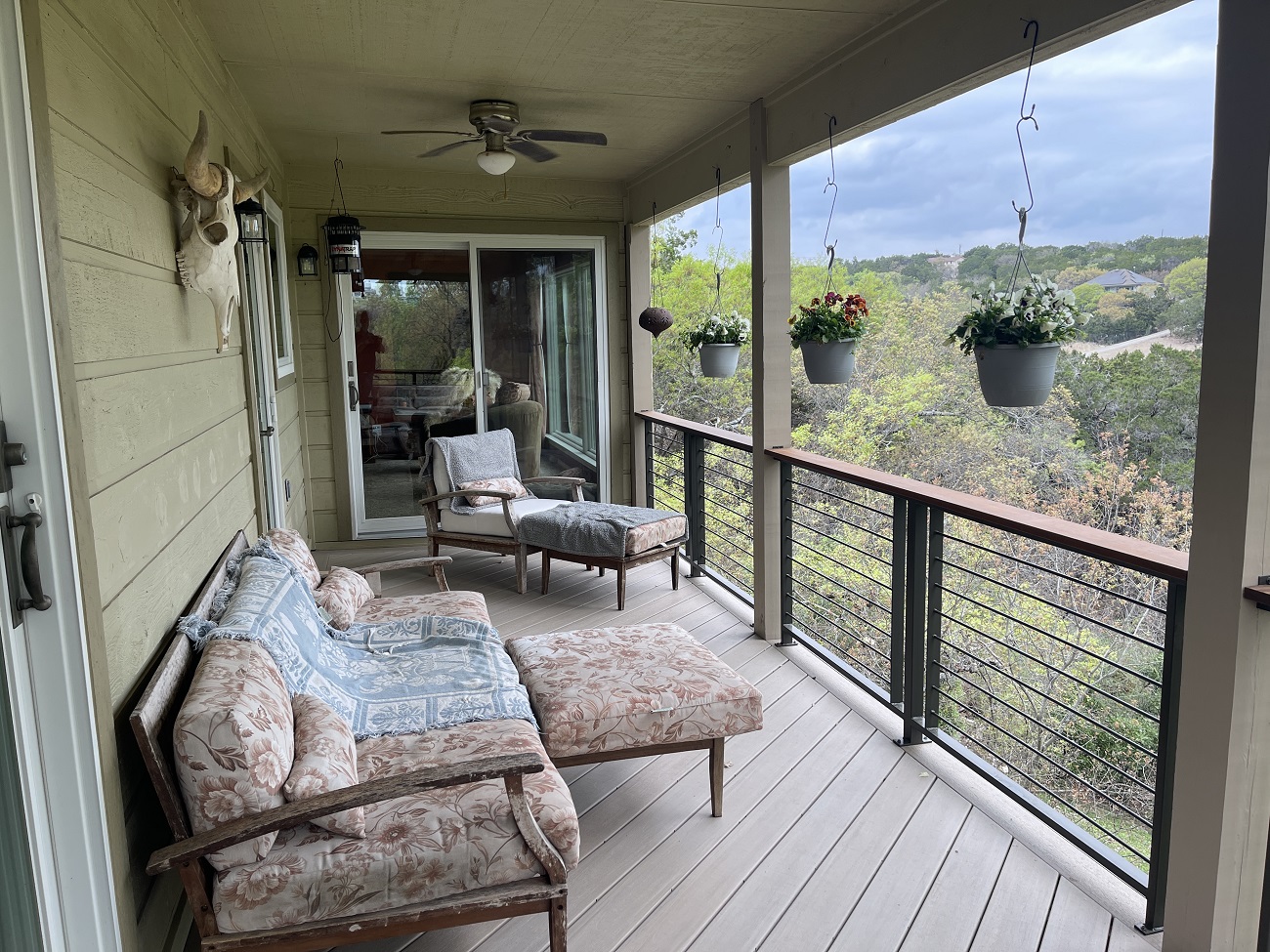 We build custom fire features.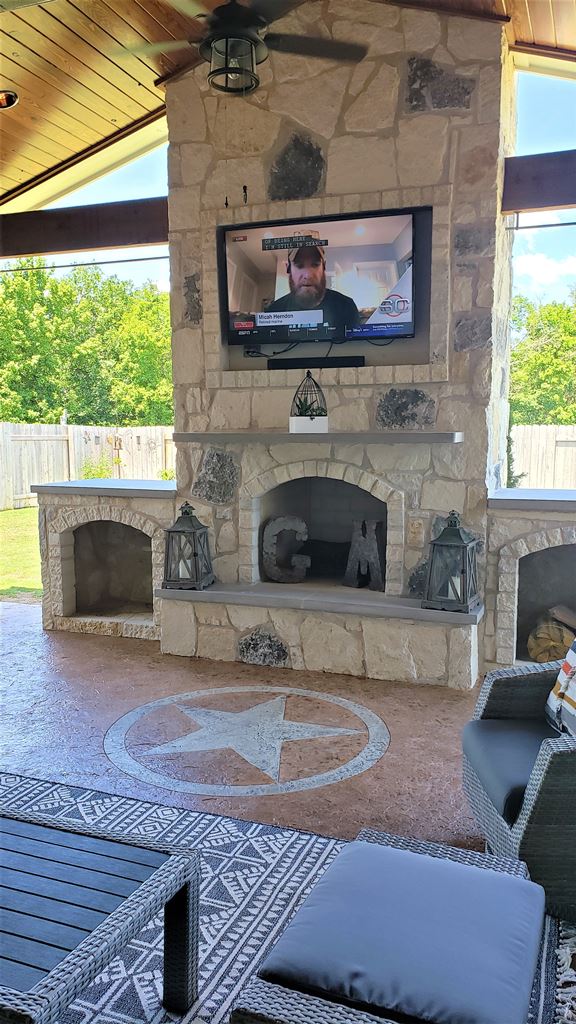 Outdoor kitchens are also a specialty of ours.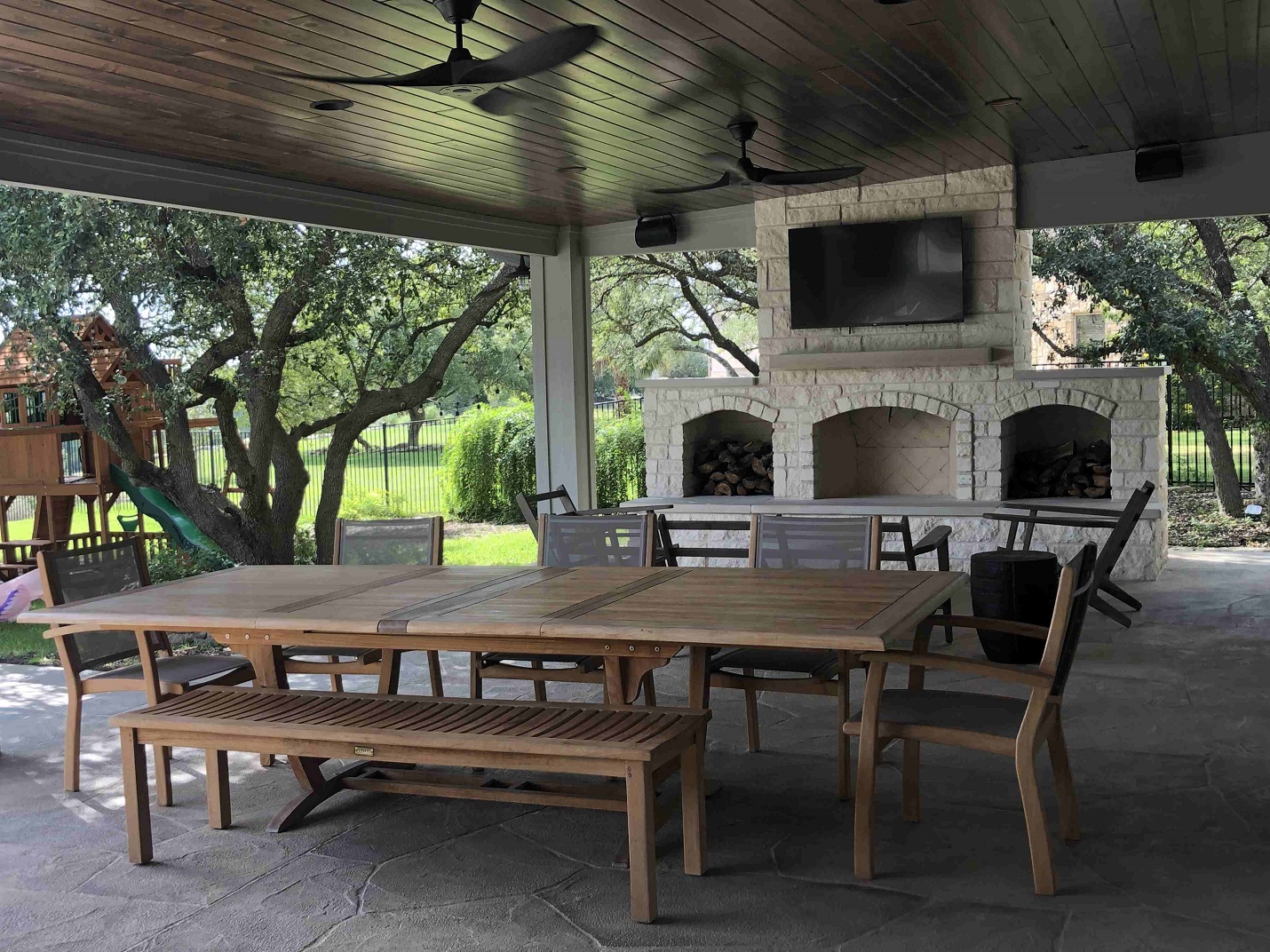 And when it comes to patios and hardscapes, just wait to see what we have in store for you and your family.
Our best in class outdoor building designers will stop at nothing to ensure your outdoor oasis dreams are fulfilled.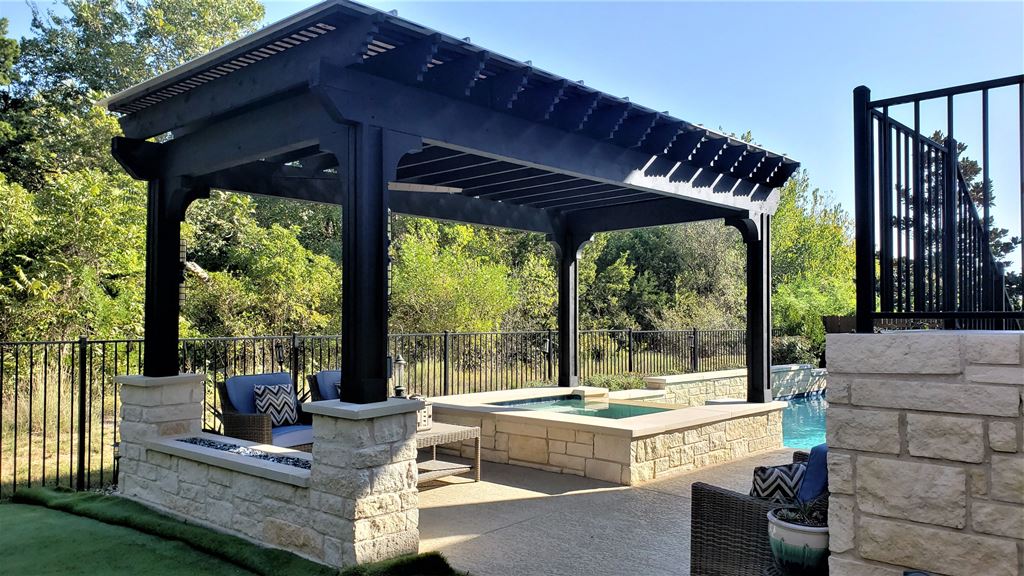 For devotees of outdoor shaded comfort with filtered sunlight, our pergola designs are the stuff that outdoor dreams are made of. A proud standalone feature in your garden or landscape, or a critical enhancement to cover your patio, open porch or deck, let us help you decide what custom plan is precisely what you're looking for to provide the ultimate in fresh air comfort and enjoyment.
Your Porch – Your Way – Backed By The Finest River Place Porch Builder There Is
Porches are the mainstay of many Texas homes when it comes to enjoying fresh air breezes a heartbeat away from your home's interior.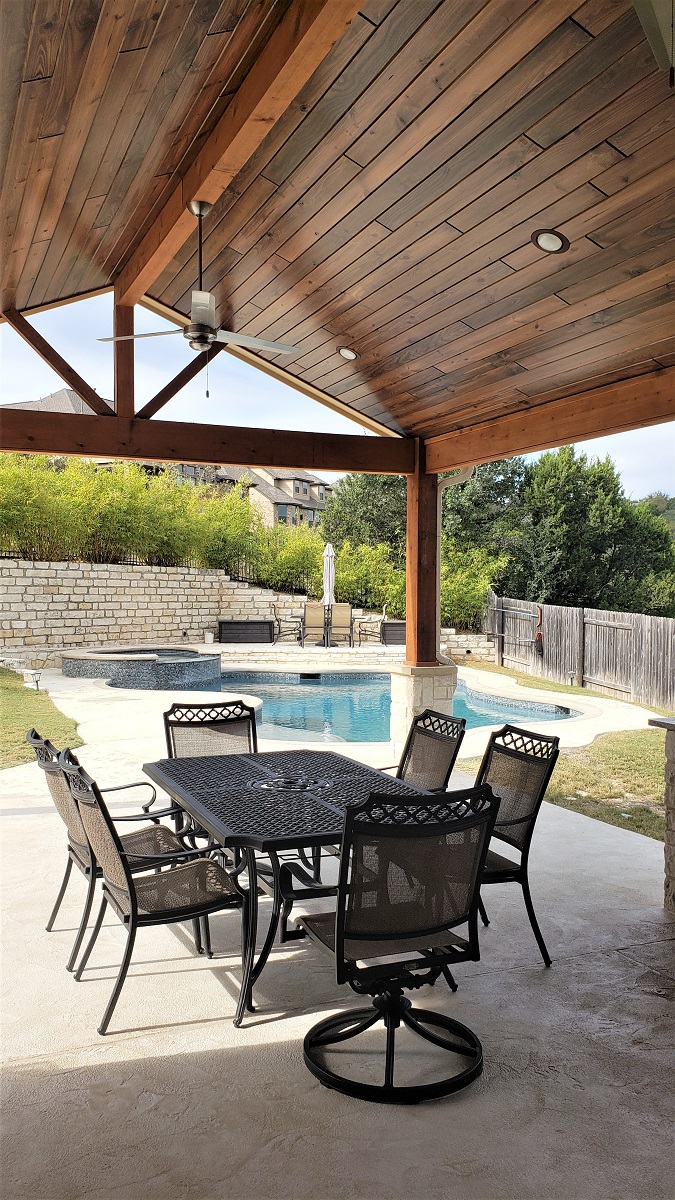 Have us put a roof cover over it, and your enjoyment compounds exponentially.
An open porch or a covered portico for the front entrance of your home – but of course. Archadeck Outdoor Living does it all.
Why Archadeck – And Why Now
Ever since the pandemic hit and impated us all, businesses that used to pride themselves on personalized customer service might not operate that way anymore. And that is a shame.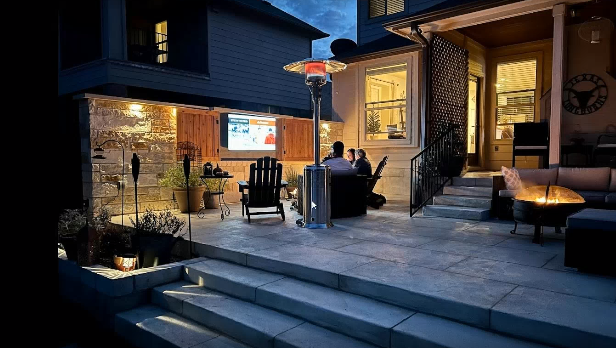 Rest assured that with Archadeck, that will never happen.
Our local team thrives on providing you the ultimate in satisfaction – always. And we can prove it. Just take a moment or two to familiarize yourself with our glowing client reviews.
Here is just one example that speaks volumes:
"I contacted 5 area businesses to get educated and to obtain a bid for an outdoor kitchen. Mr. Jim Odom, owner of Archadeck, was far and away the most professional, personable, experienced and responsive. His experience proved to be invaluable. His recommendations were solid. His explanation of all aspects of the process was right on target. His involvement in the project was greatly appreciated. He ran interference, even going so far as to make recommendations as to a color scheme that would go with our backyard. A totally outstanding experience from start to finish. We are ecstatic with the results. Our neighbors have expressed how this kitchen "completes" our backyard. Thanks Jim. Great job."
Get Ready For The Finest Outdoor Construction Experience Of Your Lifetime
For a thoughtful, comprehensive and professional design consultation – complimentary, of course – call us at 512-886-8367. You can also click right here to connect with our River Place team. We look forward to meeting you and being of service – now and in the future.
Jim Odom, owner Archadeck of Austin.