Pflugerville, TX, Backyards Embrace The Innovative Design And Build Expertise Of Archadeck
Pflugerville, TX, backyards are fast becoming the envy of Texas thanks to our Archadeck outdoor living space upgrades.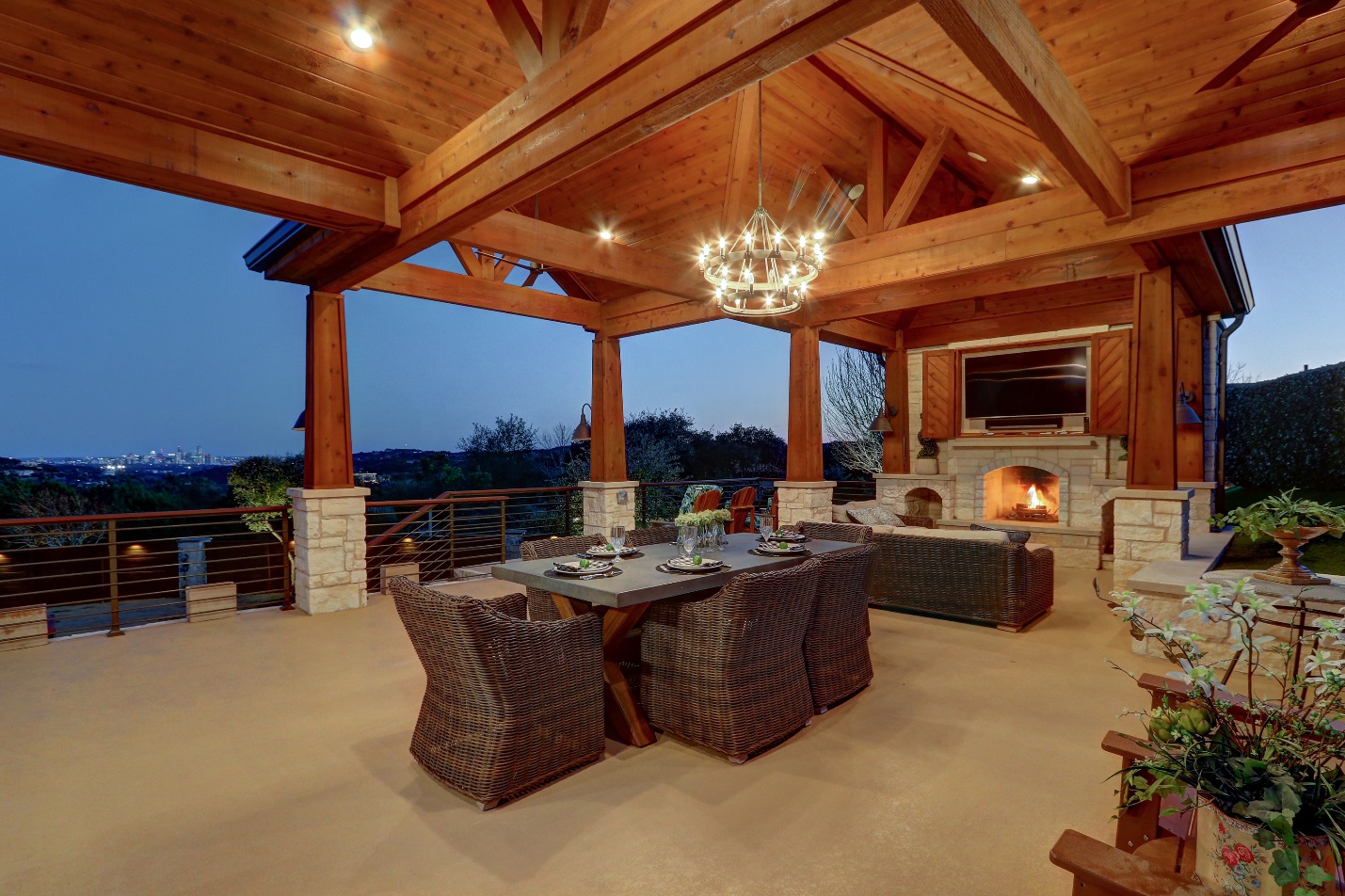 From being the local expert deck builder to expert porch builder to expert patio builder, Archadeck has all of the bases covered when it comes to outdoor living construction excellence and dependability.
The Pflugerville, TX Authoritative Deck Builder Is Archadeck
Locally owned and operated, Archadeck has been designing and building custom, one-of-a-kind decks here for over 17 years.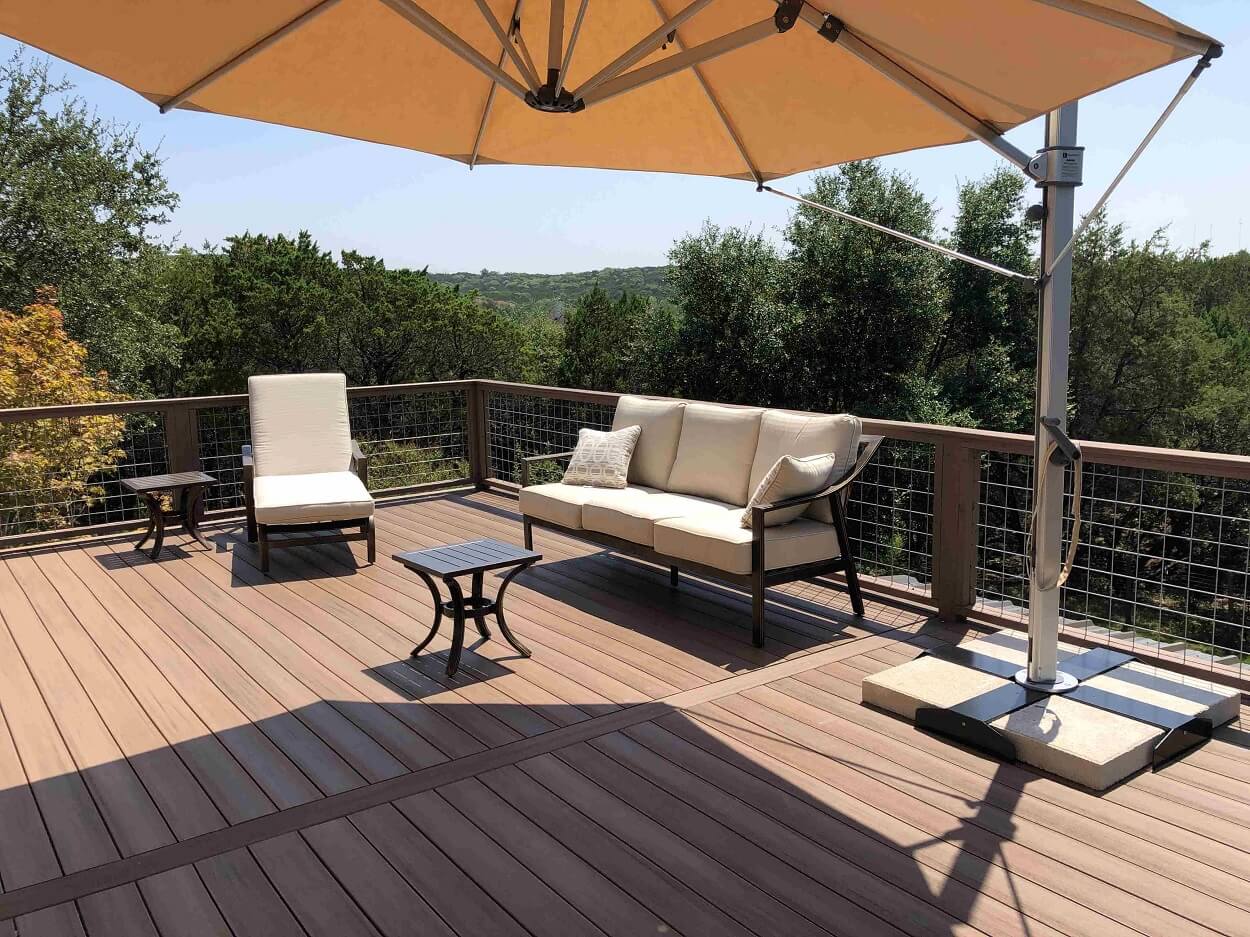 We proudly bring you the commitment to quality and personal customer care of a local business, with the expertise and knowledge of an international design and build firm. We've built thousands of decks all around the area and look forward to building thousands more.
Building a deck is not as simple as it used to be. With advances in engineering and design, and improvements in synthetic decking, there is now a wide variety of material options to choose from, and that is where Archadeck shines in client support and guidance.
Selecting your decking material and color is the first decision, but there are many more to follow. You must choose the size and shape of the deck, location of the stairs, the deck railing type and color.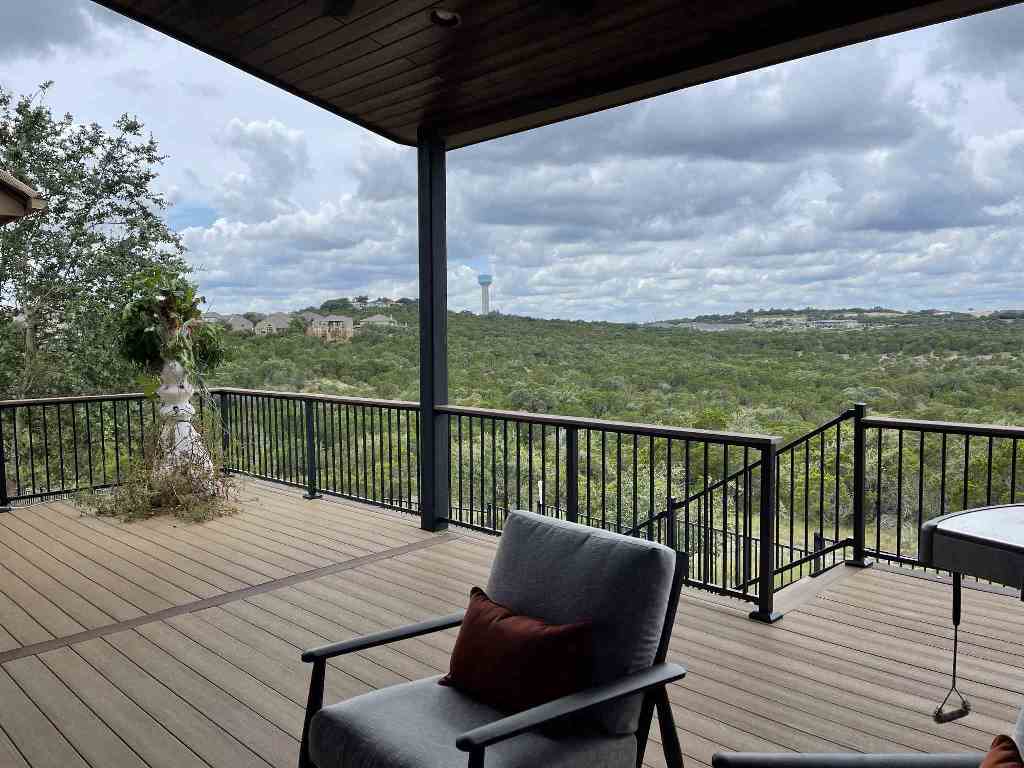 To help you through these important choices we will use your property and lifestyle as a way to help guide you with our many years of experience. The personal service you get with Archadeck, the area custom design and build firm, is top notch from the first call until well after post construction clean up.
This Pflugerville Porch Builder Wants To Know What Does Your Dream Porch Look Like
Here at Archadeck, we realize every area client and every property is different. That is why we diligently and thoroughly work with you to design and build a custom porch that fits your home's unique needs and your desired function.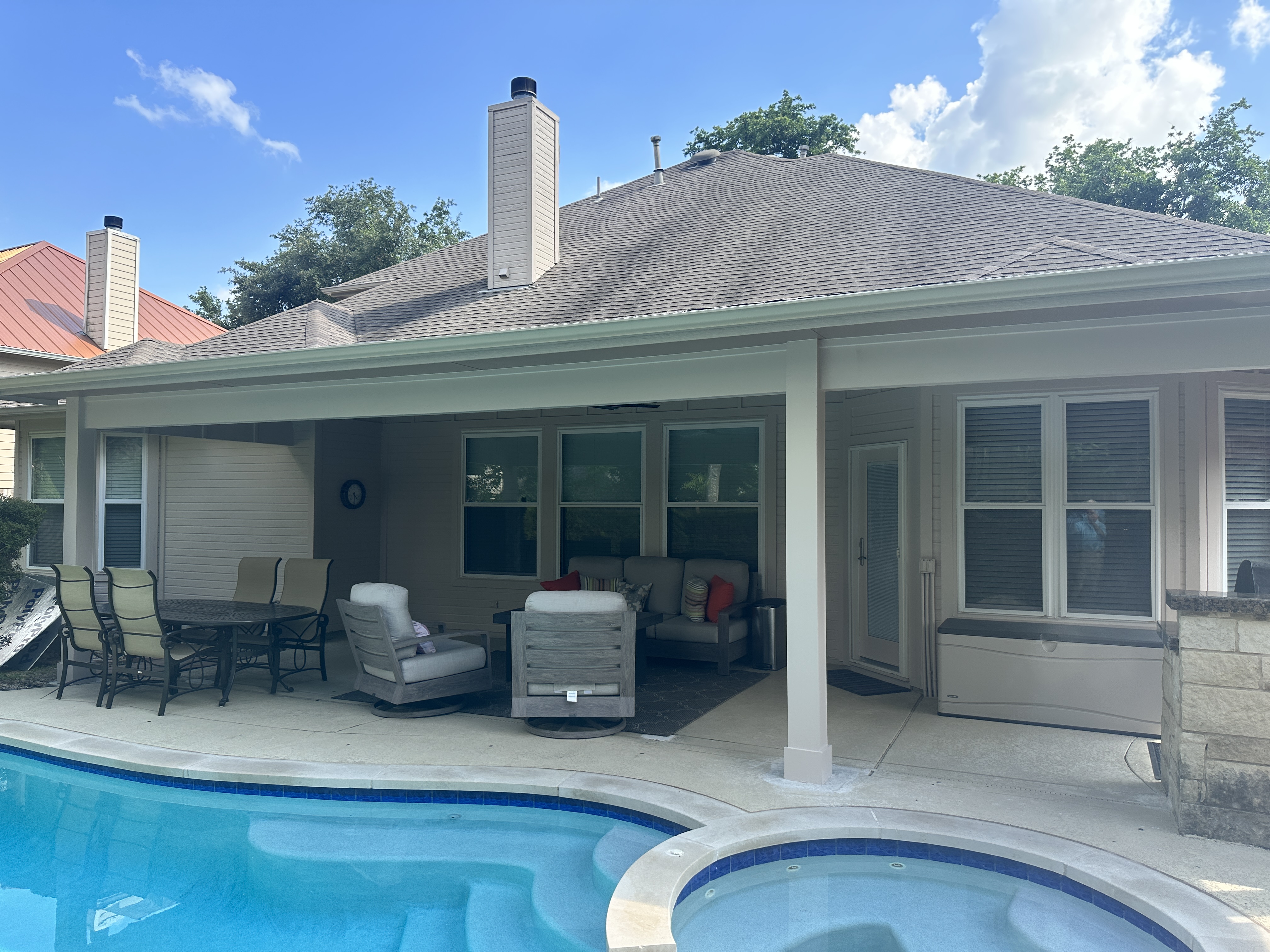 If you're not sure what your dream porch looks like yet, a good starting point is perusing our extensive porch photo galleries. Our project portfolio includes screened porches, covered porches and patio covers. The images contained in our photo gallery show examples of porches we have built for many happy and satisfied customers throughout Pflugerville and surrounding areas.
We specialize in extending your outdoor living enjoyment with our open and covered porch and patio designs to bring all the endearing elements of the outdoors in, while keeping those you are not so fond of out, with our custom screened porch designs. The possibilities are endless with a custom porch.
Pflugerville Covered Porches
Whatever dreams you have for your covered porch, our thoughtful and comprehensive design expertise can help make that dream a reality. From a simple spot for a shaded respite to an elaborate area that includes an outdoor fireplace, large or small, we would love to bring that image to life.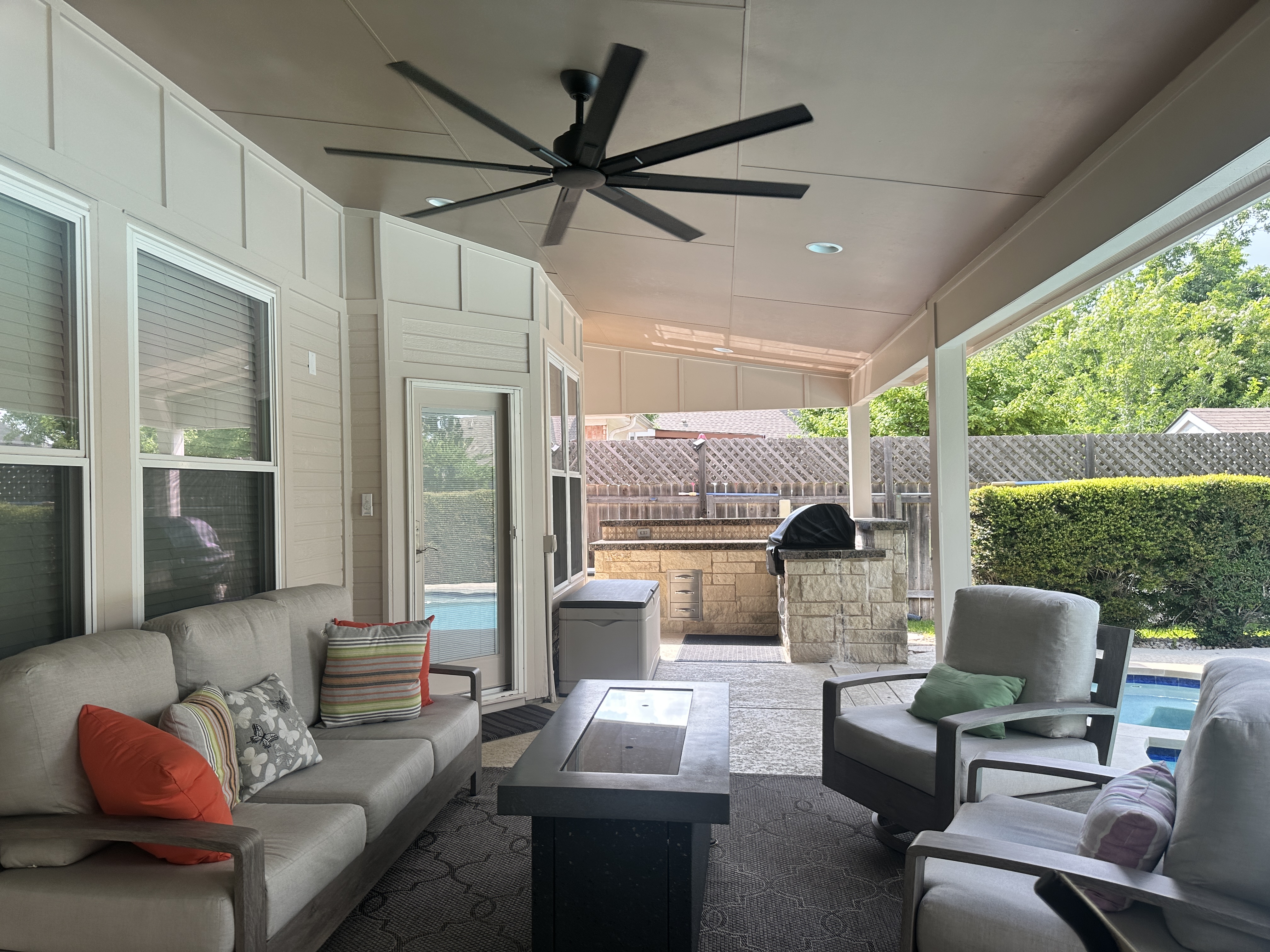 Pflugerville Builder Of Patios And Patio Covers
A great way to add value to your home and enhance your outdoor leisure living experiences is with a covered porch or patio from Archadeck.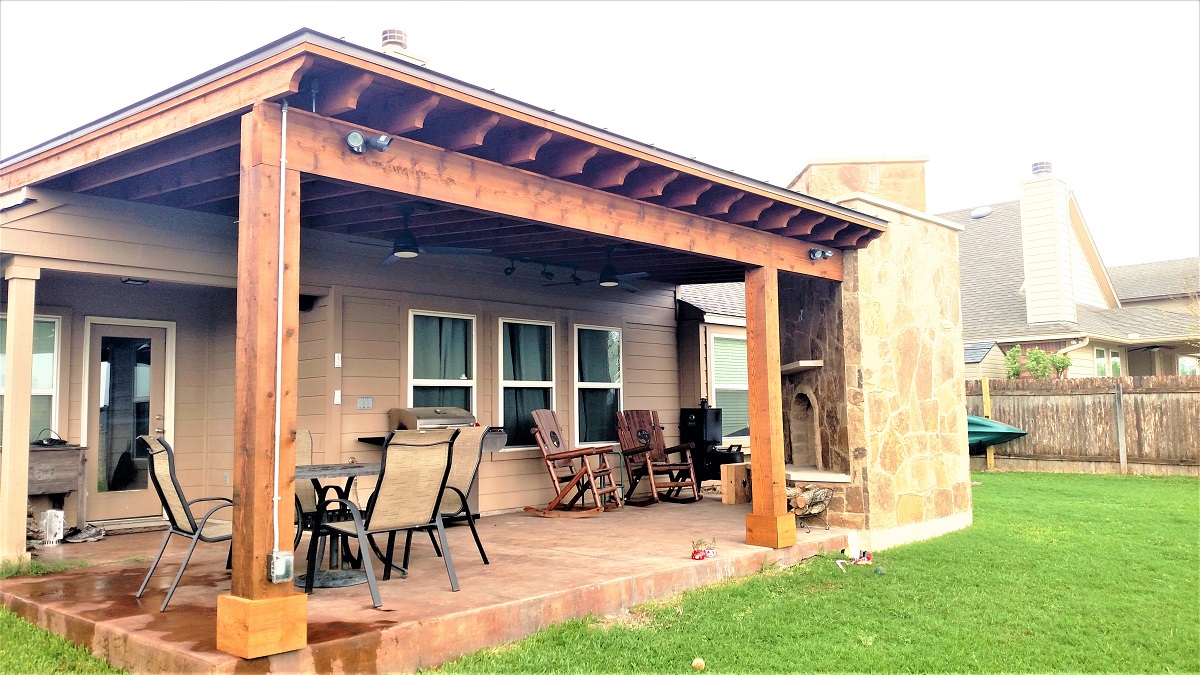 Our custom backyard patio covers are designed to protect you overhead without reducing your connection with the outdoors. From simple covered patios to complete outdoor entertainment areas, our custom patio covers will transform your home from the outside in.
What's better, no matter what the weatherman predicts, you know your outdoor plans are covered with a Pflugerville patio cover.
Pflugerville TX Screened Patios Are Great For Whatever Outdoor Living Joys You Love
We are not only screened patio and porch installers, but we custom design and build each and every screened leisure space project. Our screened outdoor living rooms come in every shape and size you can think of and they are oh, so usable in our climate.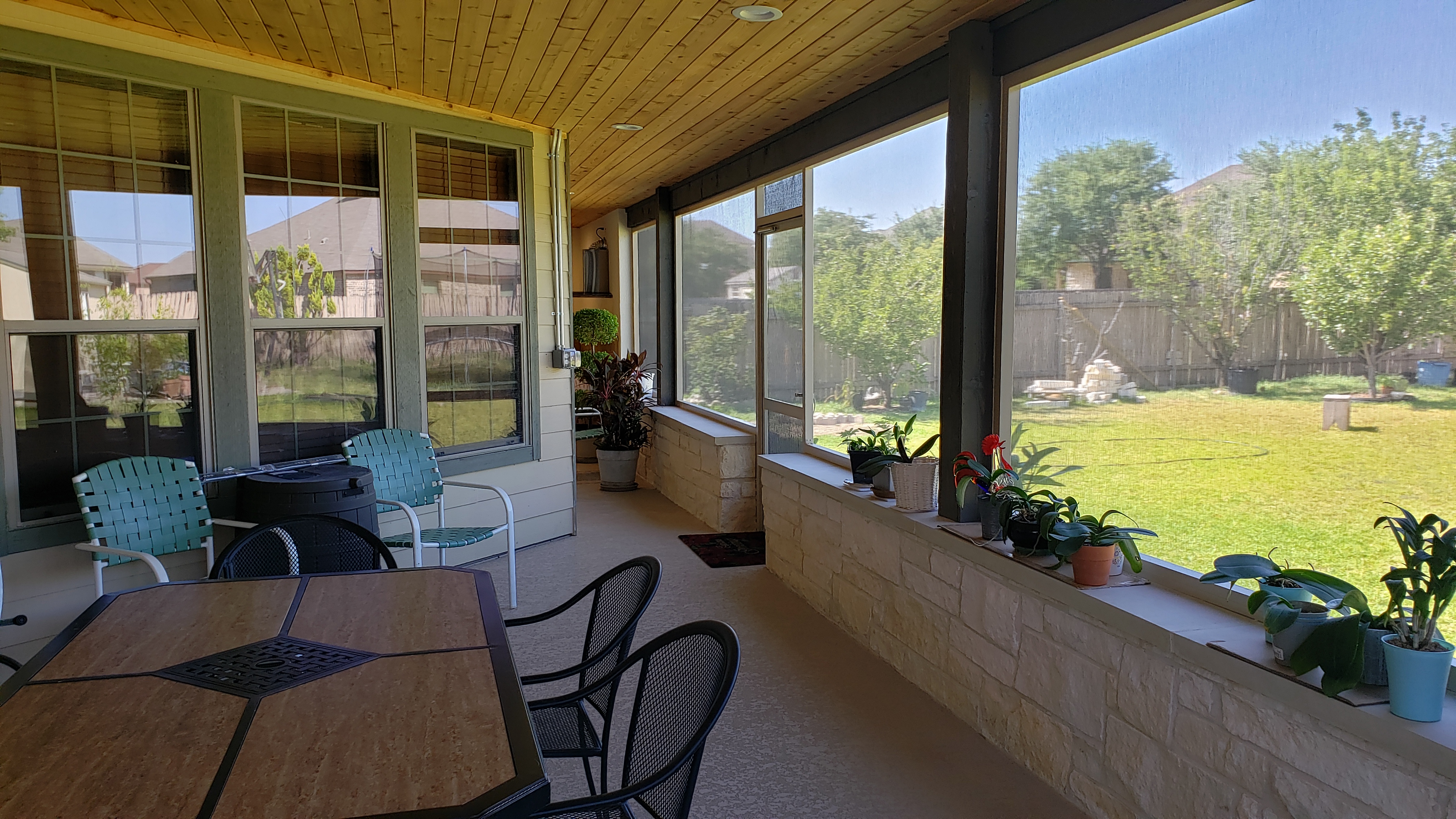 Our Archadeck custom screened porches and screened patio designs lend themselves to keeping the bugs and weather out, and keeping the comfort in.
We invite you to enjoy reading about our shade loving makeover in Pflugerville right here. If you're interested in adding an improved roof cover, check out this Pflugerville testimonial about how we achieved screened porch perfection.
Here Is What's Hot In Pflugerville Outdoor Living Spaces This Year
Our great city offers a variety of outdoor living spaces that residents enjoy in their backyards – and Archadeck is proud to be leading the way in backyard oasis leisure.
Especially of late, many homeowners here have beautiful patios and decks in their backyards. These spaces are ideal for outdoor dining, relaxation, and entertainment. They can be adorned with comfortable outdoor furniture, dining sets, and even outdoor kitchens or grilling areas.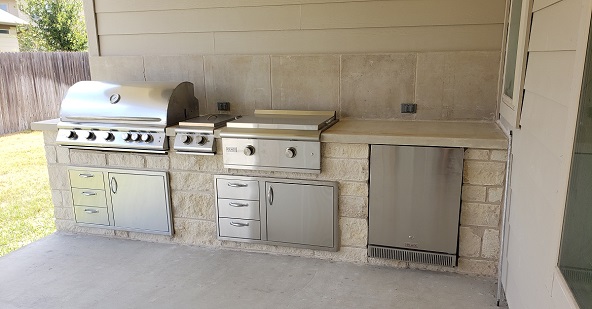 As for many of our clients, given the warm climate in Pflugerville, having a pool or spa in the backyard is a common favorite. These features provide a refreshing oasis during hot summer days and can be enhanced with waterfalls, slides, or built-in seating areas.
Also of note, outdoor cooking and dining areas have gained popularity in Pflugerville. These outdoor kitchens typically include built-in grills, countertops, sinks, and storage space. With outdoor kitchens, homeowners can enjoy cooking and entertaining guests while enjoying the pleasant weather.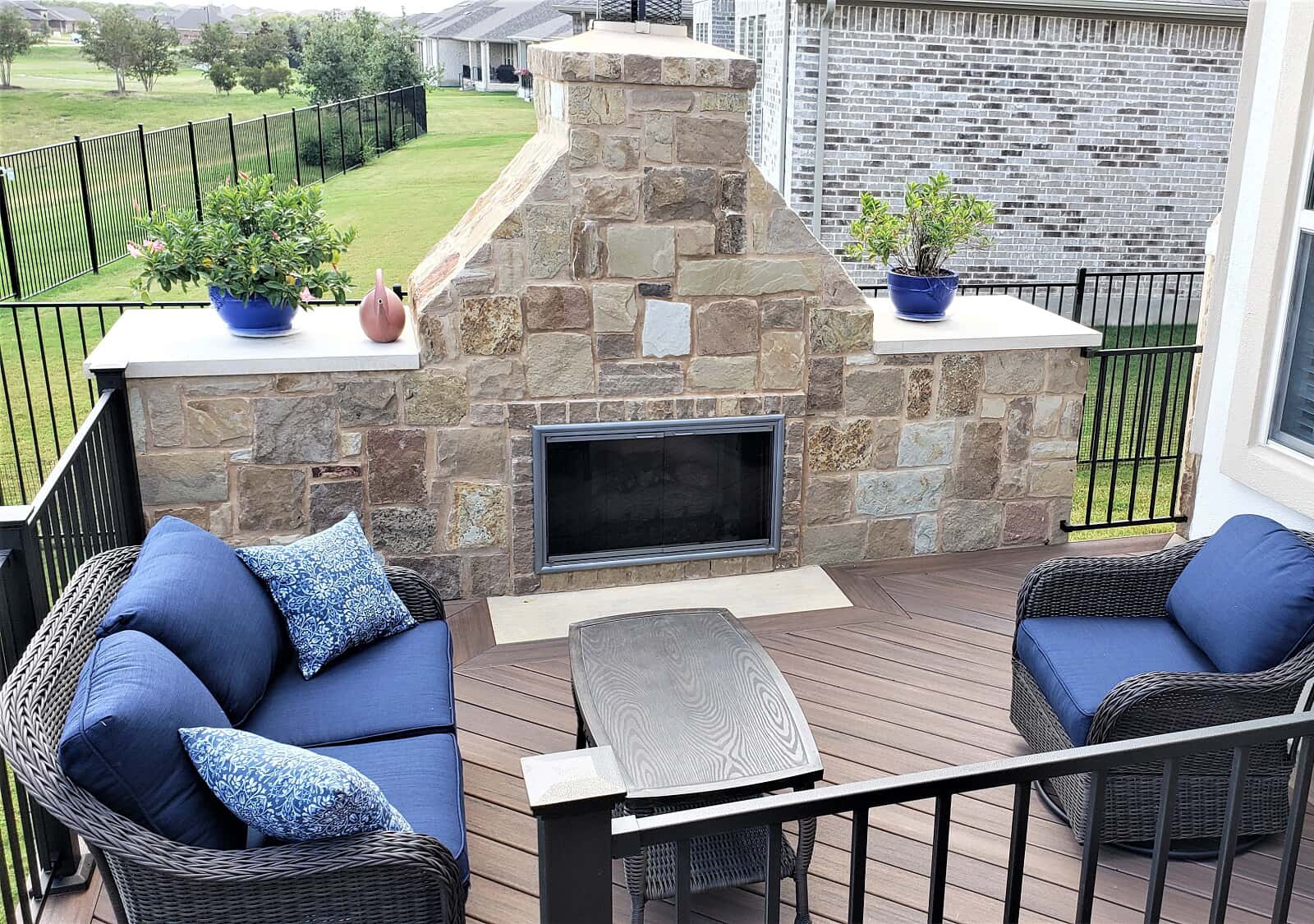 Fire pits and fireplaces are excellent additions for creating cozy outdoor spaces in area backyards. They allow homeowners to extend the usability of their outdoor areas into the cooler evenings and provide a warm gathering spot for family and friends.
Outdoor Living Luxuries Add Beauty And Functionality Here In Pflugerville TX
Many residents here take pride in their backyard gardens and landscaping, often adjacent to custom pergola shade features. They create serene and inviting outdoor living spaces with colorful flowers, well-maintained lawns, and strategically placed seating areas. These spaces are perfect for relaxation and enjoying nature.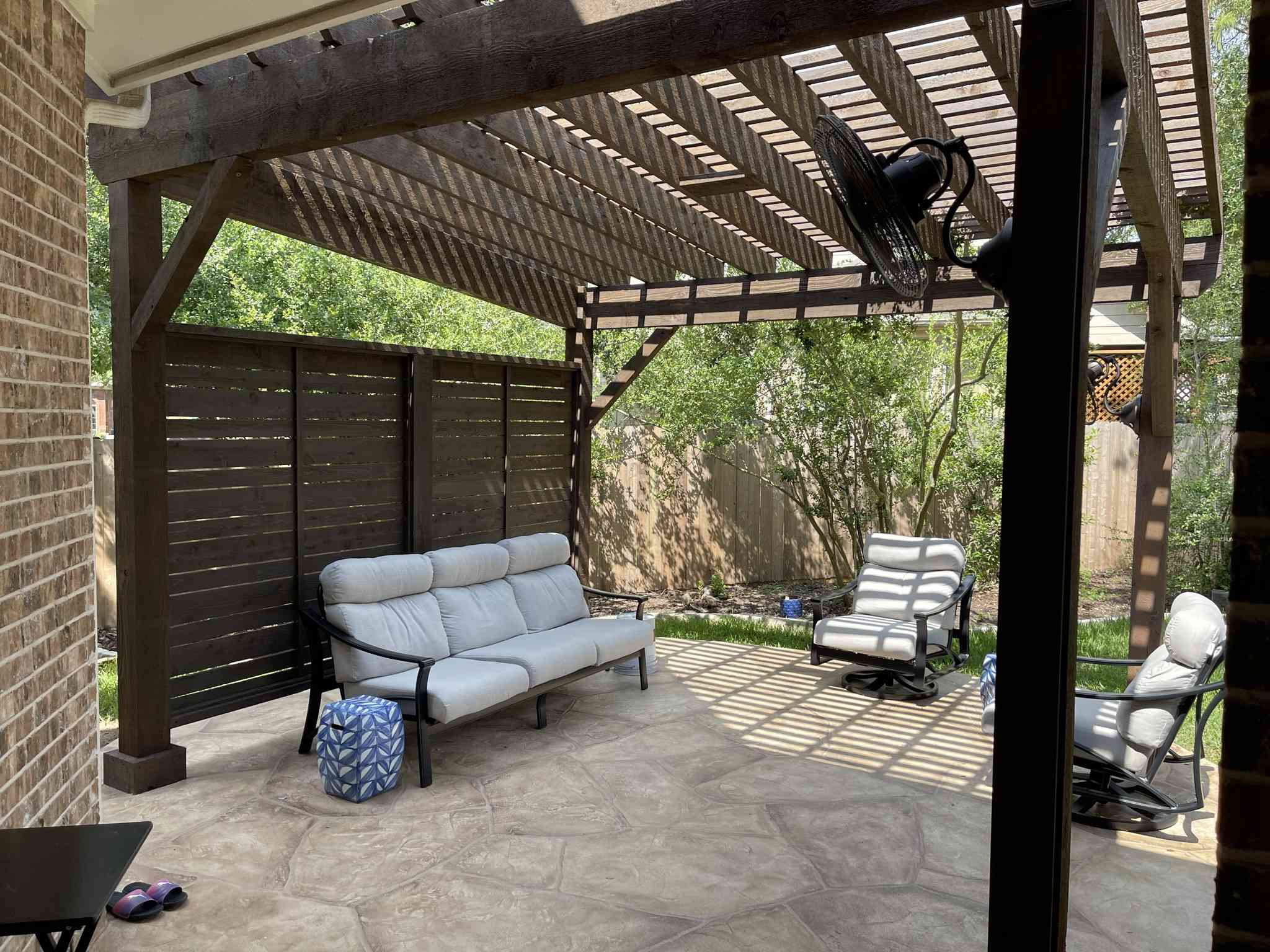 Families with children often include play areas in their backyards. These can feature swing sets, slides, trampolines, or even custom-built playhouses. These spaces provide entertainment for kids and create a fun environment for the whole family.
And when it comes to bringing the best of the indoor fun outside, families in Pflugerville also enjoy outdoor entertainment systems, such as outdoor televisions, sound systems, and movie screens. These allow for outdoor movie nights, watching sports games, or simply enjoying music while spending time outdoors.
What's Your Outdoor Living Pleasure Checklist Look Like?
Not sure. Actually, that's a good answer, as our professional outdoor living space designers at Archadeck are here to advise and help – in as many ways as you need to figure out the perfect leisure living scenario.
It all starts with a complimentary design consultation, which can be easily scheduled by calling 512-886-8367 – or by clicking right here to connect with us.
Jim Odom, owner Archadeck of Austin.