Any Time is a Good Time for Quality Outdoor Living in Leander TX!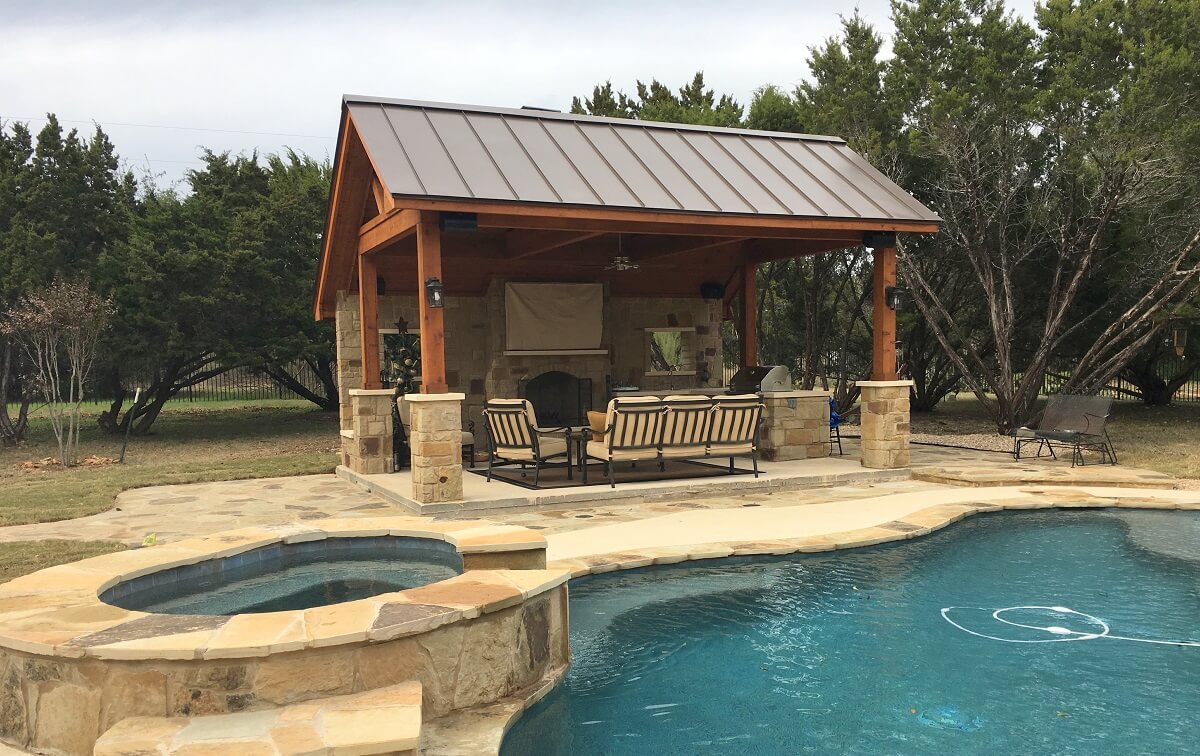 Leander, TX, is known for its quality of life, and where better to experience that than at home on your own beautiful patio or deck? For many Leander homeowners, a great quality of life means cooking in your outdoor kitchen and dining outdoors under your perfect pergola. For others, it means lounging on your covered patio and watching movies outdoors at night, then gathering around the fire pit or outdoor fireplace.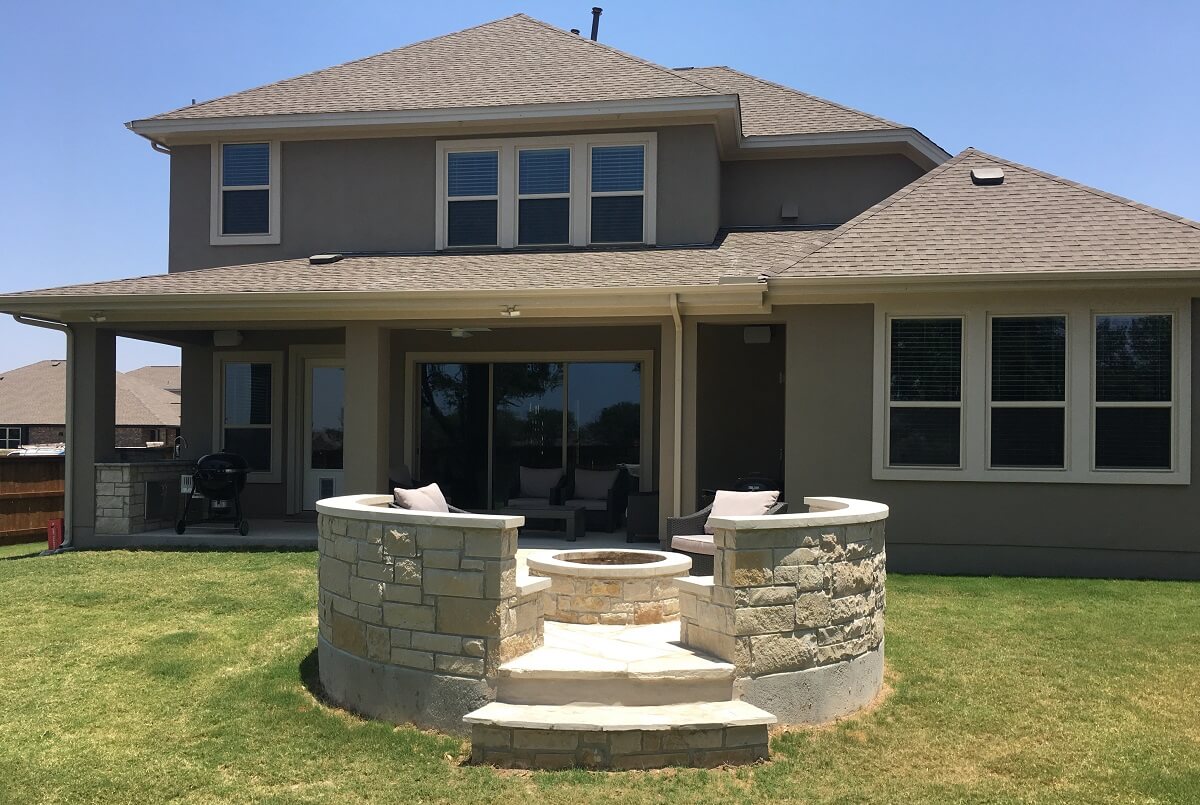 However you define a great quality of life, you can express – and enjoy – your version of it with an amazing outdoor living space. Archadeck of Austin has designed and built our share of patios, decks, and porches in Leander, TX. We are ready to design your ideal outdoor living space, too.
Experienced Leander TX Patio Designer
When your home has a patio, that becomes the center of all your outdoor activities. You'll find yourself moving as many indoor activities as possible out to the patio, too. From family gatherings to full-scale parties to a few friends around the fire pit, your patio becomes the place to be. Let patio builder Archadeck of Austin help you make the most of that space! We can put our experience to work for you with a custom patio designed specifically for the way you want to use your outdoor space.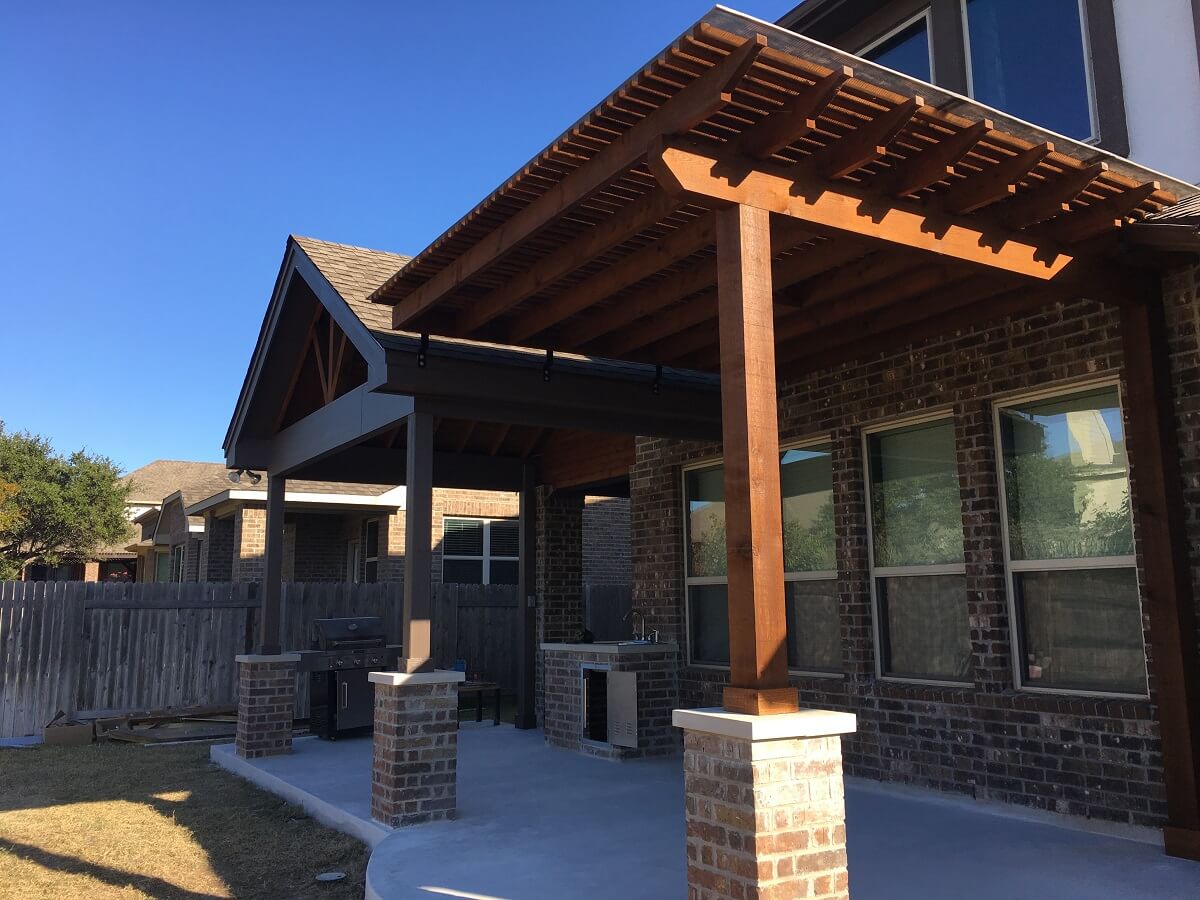 Are you concerned that your available outdoor space may not be large enough to contain the amenities you want for your new custom patio? We're actually great at working out those kinds of details! Here's our covered patio and pergola addition in Leander, TX, that proves a space doesn't have to be large to have a BIG impact.