Archadeck of Central SC proudly services the following areas: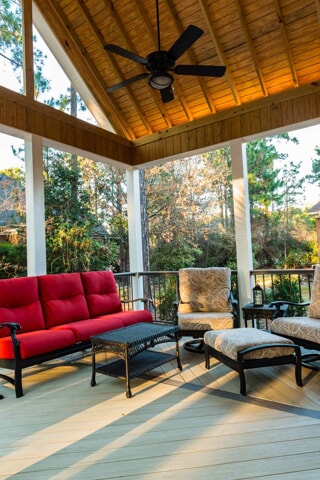 For over 15 years, Archadeck of Central SC has been designing and building decks, screened porches, sunrooms, and custom outdoor living environments throughout Central SC. The Central South Carolina region is located in the heart of South Carolina and includes the capital city, Columbia, and the counties of Fairfield, Kershaw, Lee, Lexington, Richland and Sumter.
Columbia, SC
There is much to love about Columbia. Well known for shag dancing, boiled peanuts and some the nations best BBQ however, it is also known as the Capital of Southern Hospitality because of the friendly, gracious atmosphere. Geographically, Columbia is the capital and largest city in South Carolina. It is also the primary city of the Midlands region of the state. Columbia lies at the confluence of the Saluda River and the Broad River, which merge at Columbia to form the Congaree River. This close proximity to the area's lakes and rivers makes Columbia a desirable location for living and especially enjoying the outdoors!