Patio Contractors in Columbia, SC
Our Custom Hardscapes are Beautiful & Versatile
Patio designs have come a long way from the boring, square concrete slabs of yesteryear. Today, we can incorporate a patio or hardscape design into the overall plan of your home, creating an outdoor living space that's exactly suited to your particular needs.
Looking for custom patio builders in Columbia? We've got you covered! Contact us online or call (803) 784-1566 to get started.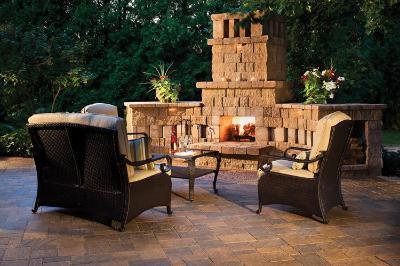 Patios Tailored To Your Needs
When it comes to patio designs in Columbia and the surrounding areas, Archadeck of Central South Carolina is well-versed in the various finishes. From flagstone and brick paver patios to stamped concrete, we work with you to design a space that complements your home and property.
A simple hardscape may be all you need to make an unused space into a new play area for kids and adults alike, or, a grander patio design may give you the necessary space to entertain friends and family outdoors. Ultra modern or classical, new world or old world — the possibilities are endless!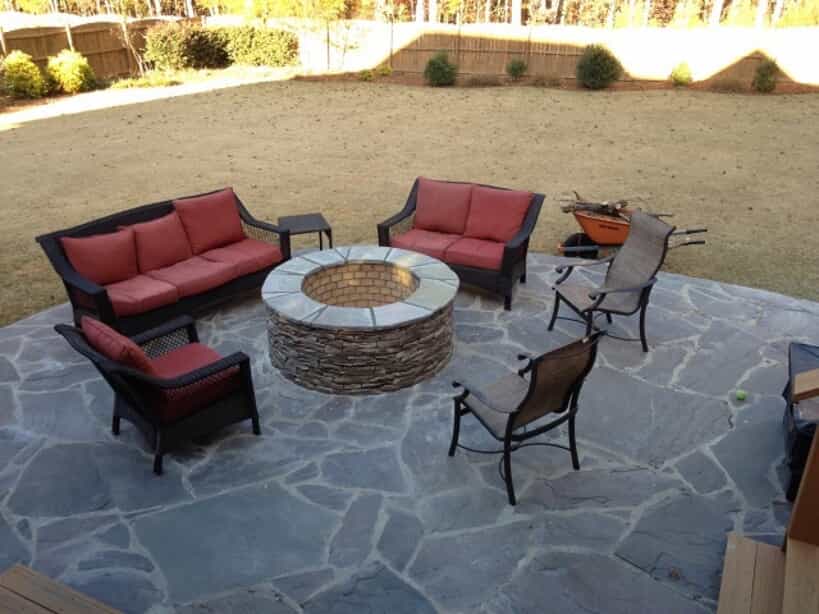 Benefits Of Adding A Patio
There are many benefits to adding a custom patio to your home! Patios and hardscapes:
Extend your living space. A well-designed patio provides additional living space, allowing you to spend more time outside enjoying the fresh air and natural beauty of your surroundings.
Add value and curb appeal to your home. Not only is it an aesthetically pleasing addition, but it can also add market value to your home when the time comes for you to sell.
Are great for hosting and entertaining. Patios offer an inviting atmosphere for family gatherings, parties, barbecues, and more.
Whether you prefer a large patio for entertaining or just a small spot to relax outside after a hectic day, adding a patio is a great way to extend your living space outdoors and create memories that will last forever!
Partner With Archadeck of Central South Carolina
Our large selection of materials to choose from provides flexibility in your patio design, both for your budget and for what you want to do in the space. Our talented designers work with you to ensure that you're completely satisfied.
Patios and hardscapes are truly multi-functional spaces — and require little maintenance. A patio makes the perfect spot to extend outdoor living enjoyment: from backyard entertaining to a quiet reading space in the afternoon, overflowing with versatility and style!
You can also visit our financing page to learn more about our quick, hassle-free ways to finance your outdoor living project so your backyard dream can become a reality sooner.
Reach out to the Archadeck team today at (803) 784-1566 or online to schedule a complimentary design consultation for your custom patio in Columbia, SC.