Sunroom Builders in Columbia, SC
Sunroom Design and Build Contractors Near You
A sunroom can be the best investment you make in your home. Sunrooms add dramatic aesthetics to your home. Along with this, they serve as a perfect gathering spot for year-round outdoor living. They also have the benefit of adding both natural light and value to your home.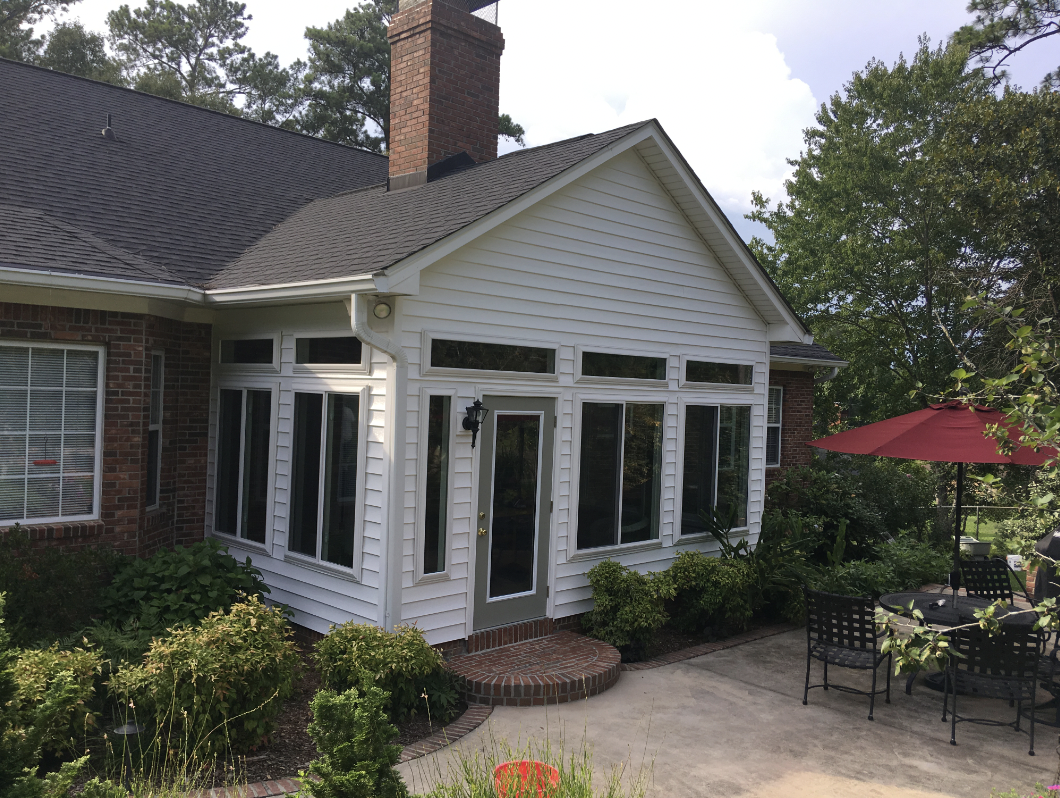 What if your sunroom is integrated with your home well and also has proper climate control? It can be considered gross livable area and can add significant value to your home. How does this help when selling your home in the future? Many prospect buyers look for homes that have a noticeable amount of natural light. Real estate experts estimate that homeowners can recoup around 47% of the value to construct a sunroom at resale. Sunrooms are a great investment for the future of your home and are definitely worth the money.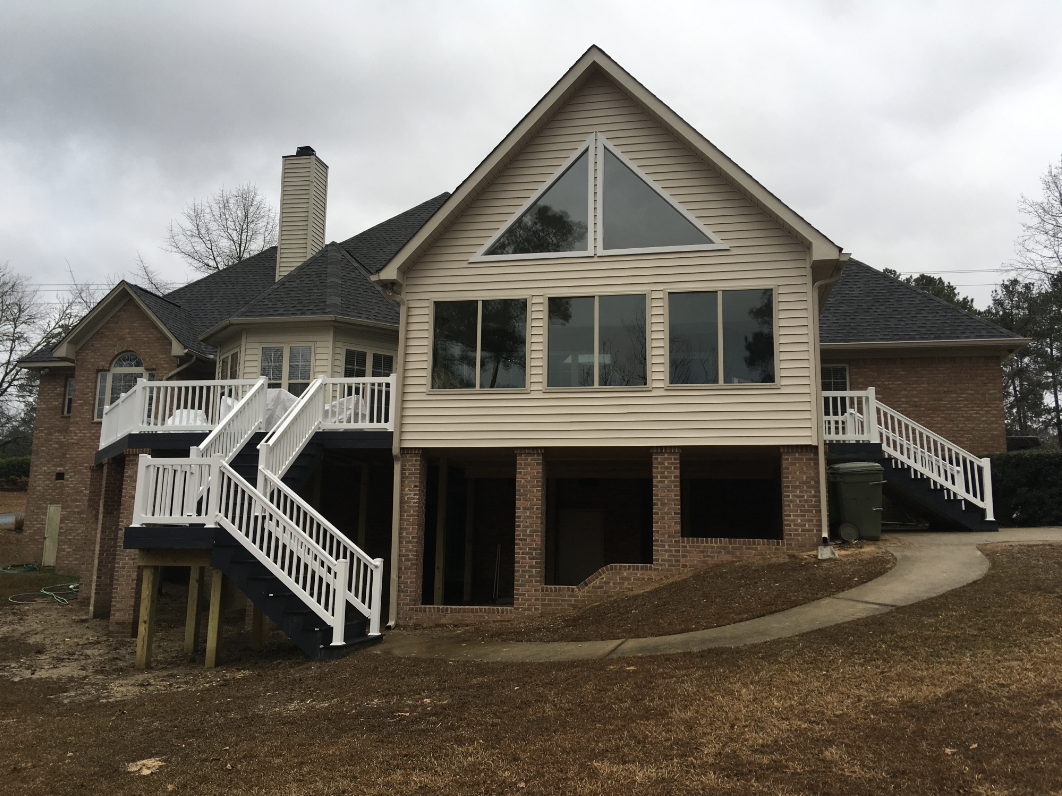 ​
Custom Sunroom Designs in Columbia, SC
When it comes to designing a custom sunroom, our designers will visit your Columbia home. They'll discuss your needs and wants and create a sunroom that's perfect for you. Every house is different and every client is different. That's why we refuse to offer a catalog full of cookie cutter sunroom designs.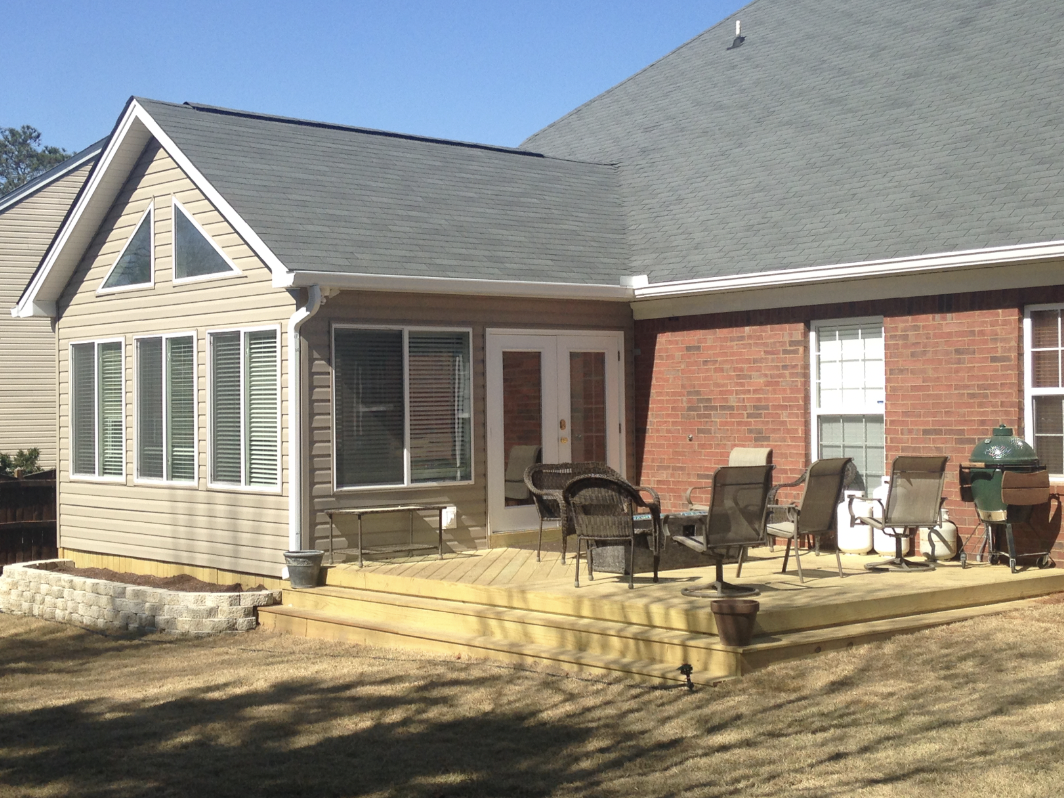 Over the years, we have seen homeowners experience the pitfalls of the "do-it-yourself" sunrooms. Because out-of-the-box additions such as these are almost always filled with false promises. While their lower cost may be appealing, you end up investing in a space that isn't going to fit the ideal you have in mind. This is especially the case if you're looking for a custom sunroom addition.
We prefer to look at each client's individual wants and needs and design a perfect sunroom for their home. We'll take a look at how the sun hits your house to determine how your room can receive optimal light.
Our complimentary design consultations can help you answer these questions about your preferences. They help you decide on a sunroom design that's right for your home:
What time of day would you like maximum sunlight? Late morning? Sunset? Midday?
What kind of furniture would your dream sunroom have?
Are you planning on growing decorative plants or an herb garden in your sunroom?
What are your needs in terms of heating and cooling?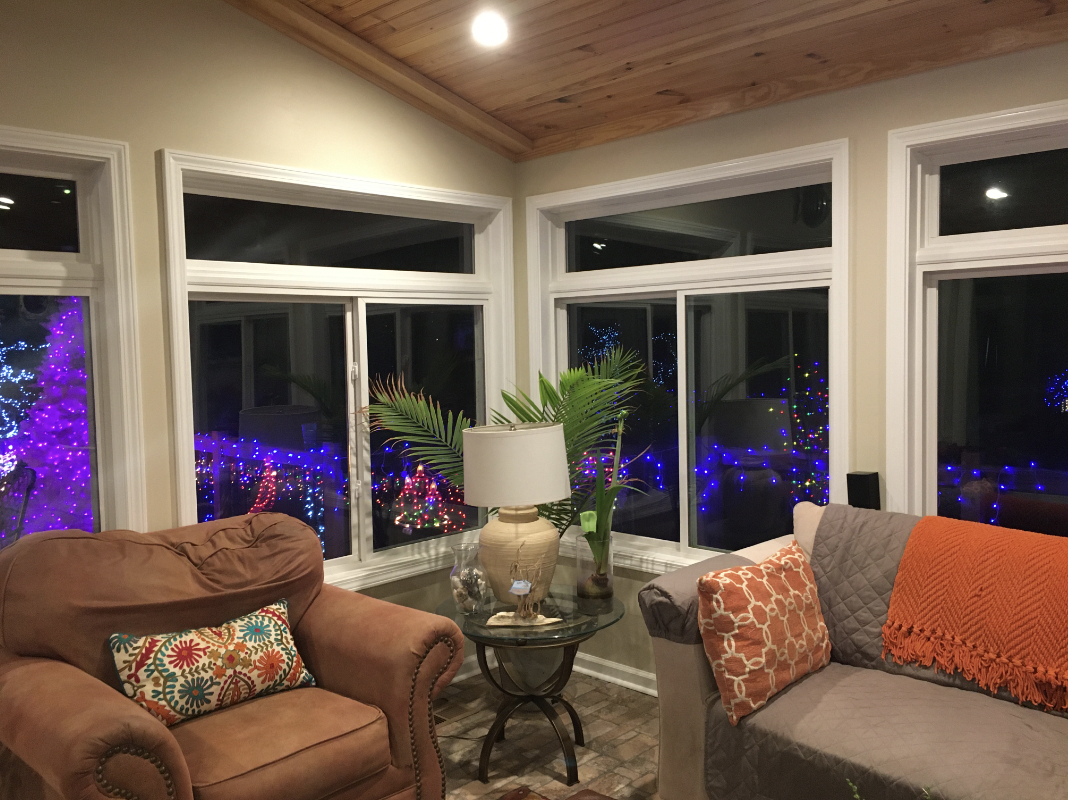 We can't wait to show you what we can do for your home. Call us at (803) 784-1566 or contact us online to schedule your complimentary sunroom design consultation in Columbia, SC!