Looking for the Premier Outdoor Living Builder in Murfreesboro, TN?
When you find Archadeck of Nashville, you've found Murfreesboro's premier porch, deck, and patio builder. And we don't stop there! We also design and build the best 3-season rooms, outdoor kitchens, fireplaces, fire pits and more. Murfreesboro homeowners turn to Archadeck for the high quality of our outdoor structures and our ability to create designs that blend with your home.
Murfreesboro Porch Builder at Your Service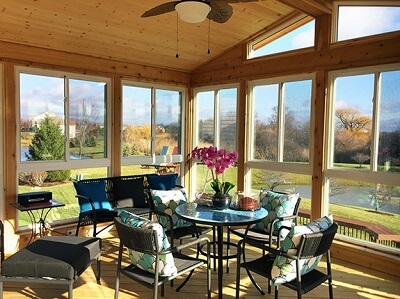 Porches are universal favorites because they allow you to bring indoor comforts outdoors. Using our comprehensive needs analysis, your Archadeck design consultant can help you determine which type of porch will best meet your needs. That might be an open porch, screened porch, or Eze-Breeze porch – also known as a 3-season room. With an Eze-Breeze porch, you can open the window panels to enjoy the fresh air or close them to keep out the chill. The versatility of the 3-season room is why so many homeowners choose them.
Your Murfreesboro Deck Builder Creates Decks That Amaze
There was a time when all decks looked about the same, but not anymore! Archadeck of Nashville builds custom decks for our clients. That's right, each and every deck we build is custom designed for a specific home. How else could we create a deck that meets your needs perfectly and blends with your home so it doesn't look like an afterthought?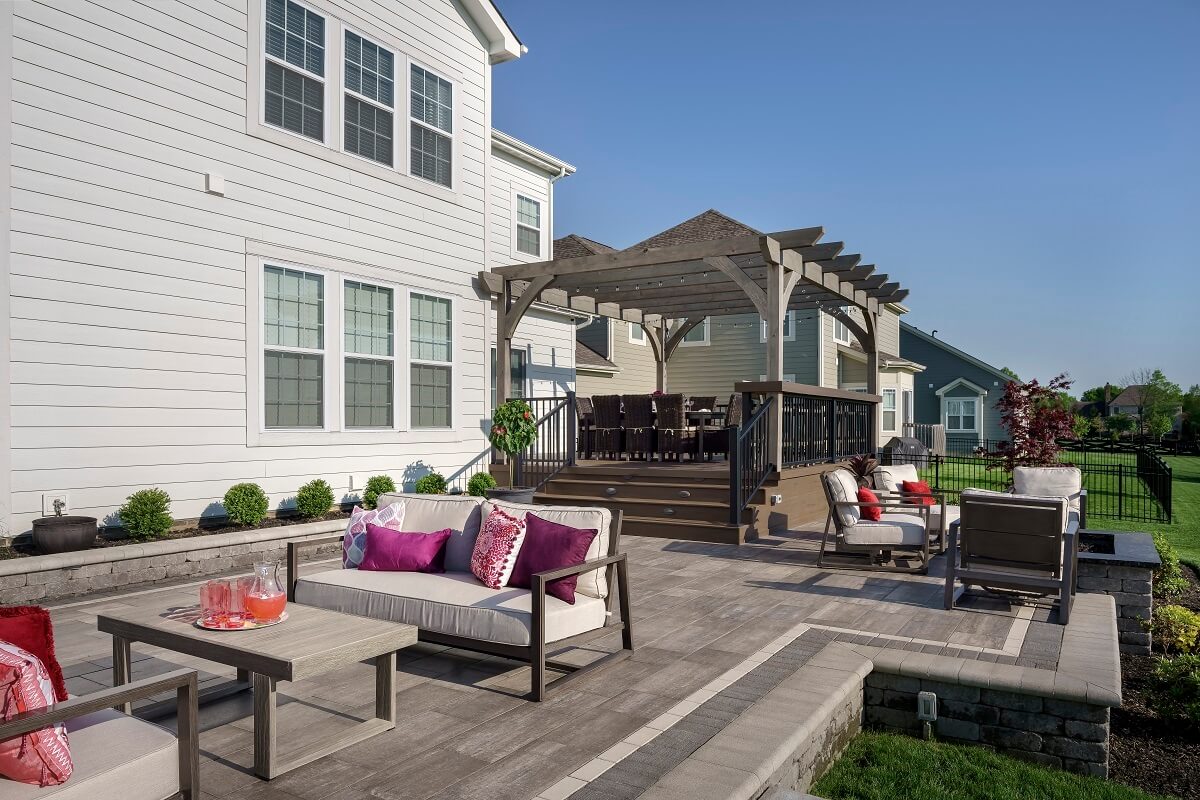 The biggest question our clients face when adding a deck is whether to choose a wood deck or one built with low-maintenance composite or synthetic materials. We'll help you weigh the pros and cons to select the best deck for you needs. Some homeowners assume that a composite deck will exceed their budget, but that's not always the case. Factors to consider include appearance, longevity, and lifestyle. If you know that regular wood deck maintenance will be an onerous chore for you, let's look at the various low-maintenance options. Here's another consideration: how long do you plan to remain in the home you have now?
It all begins with a complimentary design consultation, so give us a call today at (615) 640-3628 to get started.