Looking for the Premier Outdoor Living Builder in Murfreesboro, TN?
When you find Archadeck of Nashville, you've found Murfreesboro's premier porch, deck, and patio builder. And we don't stop there! We also design and build the best 3-season rooms, outdoor kitchens, fireplaces, fire pits and more. Murfreesboro homeowners turn to Archadeck for the high quality of our outdoor structures and our ability to create designs that blend with your home.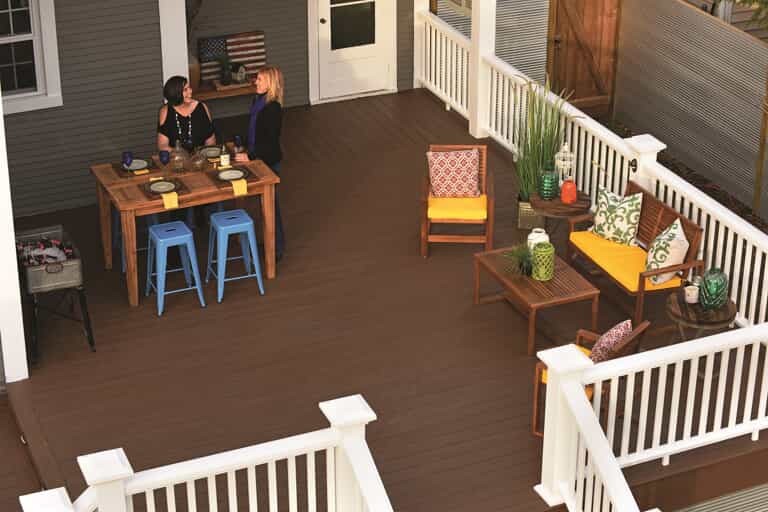 Murfreesboro Porch Builder at Your Service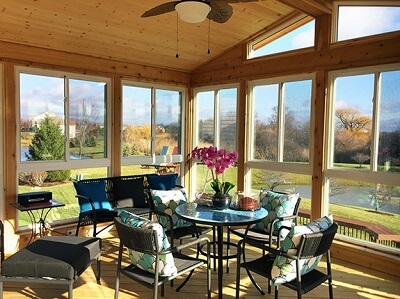 Porches are universal favorites because they allow you to bring indoor comforts outdoors. Using our comprehensive needs analysis, your Archadeck design consultant can help you determine which type of porch will best meet your needs. That might be an open porch, screened porch, or Eze-Breeze porch – also known as a 3-season room. With an Eze-Breeze porch, you can open the window panels to enjoy the fresh air or close them to keep out the chill. The versatility of the 3-season room is why so many homeowners choose them.
Not only are porches versatile, but they are also a terrific investment. Especially of late, there is a growing demand among homeowners for attractive outdoor spaces that increase comfort and enjoyment. Whether you are looking for a place to entertain guests or to spend a quiet evening outdoors, adding a porch can increase your living space, make the home look more spacious and improve the curb appeal of your property.
Here in greater Nashville, a porch can be used for three or more seasons. The warmer the climate, the more impact covered porches, screened porches, and other outdoor improvements have on the home's overall value.
Adding A Covered Front Porch In Murfreesboro
A front porch enhances the curb appeal of your home and creates an inviting entrance for family, friends, and guests. It also provides a place to take in the outdoors by adding comfortable chairs or a tailored seating bench. It's a great way to enjoy watching children playing outside and spending informal time with friends and neighbors.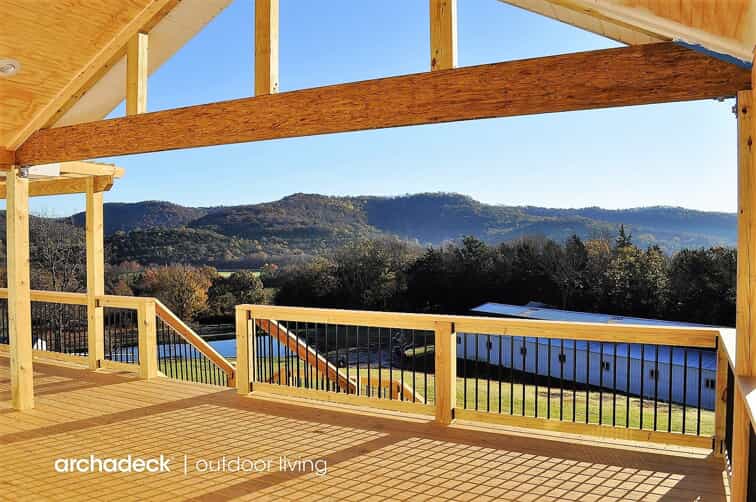 Screened Porches Add Livable Square Footage To Your Home And Increases Value In Murfreesboro
By adding a screened porch in Murfreesboro, the return on investment (ROI) is around 85% for this outdoor living addition. So, if your screened porch investment is $20,000, you will see an average return of $16,800.
With a screened porch, you will be able to enjoy the outdoor space without worrying about flying and biting insects and other outdoor elements that might otherwise keep you indoors.
Furthermore, a screened porch that is built to the standards of other homes in your neighborhood or within your community will add maximum resale value if you do indeed sell your home.
Why 3 Season Porches In Murfreesboro Are Becoming Extremely Popular
Thanks to innovative technology in covered porch enclosures and additions, Murfreesboro homeowners can enjoy much greater versatility in their outdoor spaces. For example, a 3 season porch with sliding and removable 4-track window panels systems are becoming more popular because they provide customers with a variety of ways to use their outdoor rooms.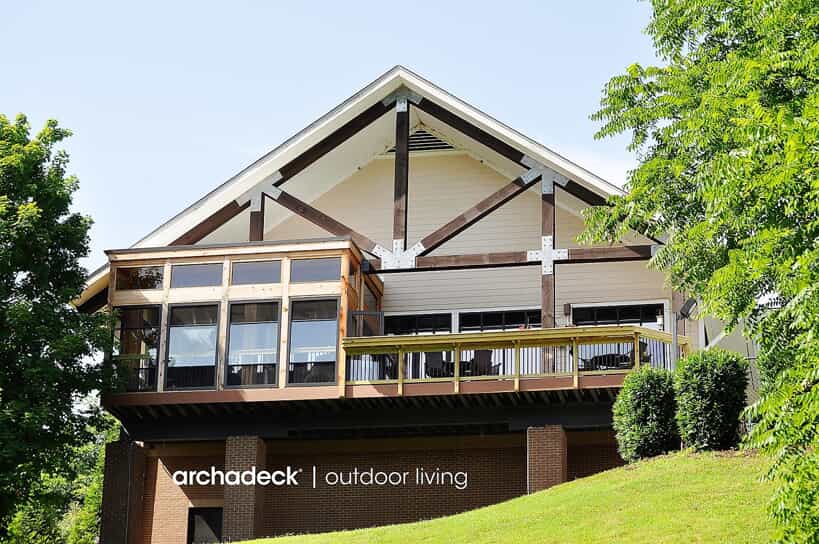 Unlike a screen enclosure alone, our 4-track window systems allow you to enjoy the fresh outdoor air with just a touch of your fingertips as you raise the closed panels to expose their neighboring screened tracks.
Your Murfreesboro Deck Builder Creates Decks That Amaze
There was a time when all decks looked about the same, but not anymore! Archadeck of Nashville builds custom decks for our clients. That's right, each and every deck we build is custom designed for a specific home. How else could we create a deck that meets your needs perfectly and blends with your home so it doesn't look like an afterthought?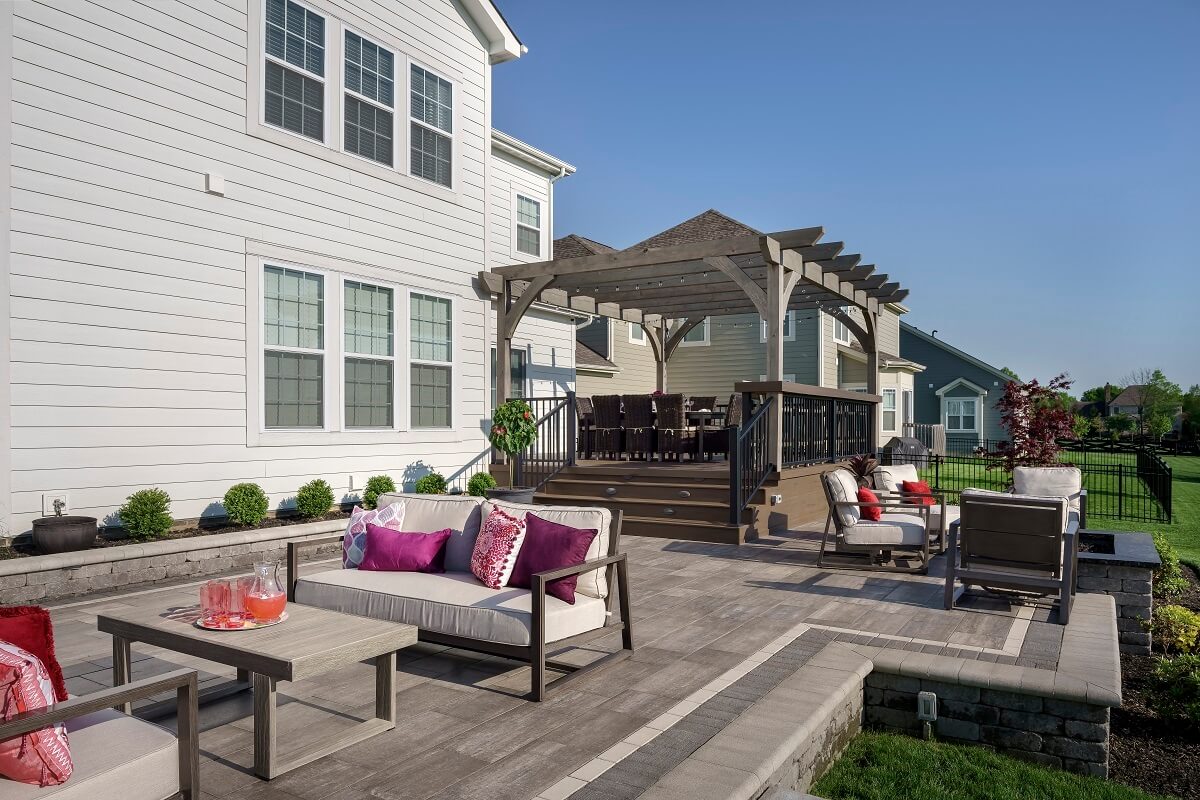 The biggest question our clients face when adding a deck is whether to choose a wood deck or one built with low-maintenance composite or synthetic materials. We'll help you weigh the pros and cons to select the best deck for you needs. Some homeowners assume that a composite deck will exceed their budget, but that's not always the case. Factors to consider include appearance, longevity, and lifestyle. If you know that regular wood deck maintenance will be an onerous chore for you, let's look at the various low-maintenance options. Here's another consideration: how long do you plan to remain in the home you have now?
One of the major benefits that low maintenance decking has is that it requires significantly less maintenance than wood or pressure treated wood decking. Wood decking has to be properly cared for or it can crack, splinter or warp. It also loses its coloring, so it needs to be stained and sealed every year. This can be time-consuming and a hassle, especially if manual labor is just not your thing.
Low maintenance decking does not fade, does not require special care, and does not attract wood-eating pests, like termites, making it a great option for those wishing to age in place and remain in their home.
Whereas wood is extremely susceptible to weather and the elements, low maintenance synthetic or composite decking is not. Temperature changes, rain, and extreme sunlight can all be damaging to wood – but not to low maintenance decking material. A low maintenance deck is weatherproof, meaning rain, snow, ice, hail and other weather phenomena don't harm the deck. And at the end of the day, isn't that what carefree outdoor living is really all about?
Why Archadeck Is Your Murfreesboro Patio Designer And Builder
As you look through our gallery of patio and hardscape projects for inspiration, you'll quickly see why Archadeck of Nashville is your Murfreesboro patio designer. With so many styles of patio pavers available, every homeowner will be able to find pavers that express their personal style. Just as important as your patio design is the quality built into your patio. Archadeck is your ICPI certified paver patio installer. Not all Nashville-area patio builders have gone through the rigorous process to become certified by the Interlocking Concrete Pavement Institute. We have the technical expertise to build perfect patios every time.
As such, we have tremendous experience and expertise in designing and building custom patios that speak to your outdoor living needs.
As the premier Murfreesboro patio and hardscapes builder, we have a wide range of patio designs to choose from. If you are looking to create a simple spot to eat with friends, or a lavish oasis with all the bells and whistles, we have exactly what you're looking for.
Our custom patios include vertical hardscapes with outdoor kitchens, outdoor fireplaces and fire pits, retaining walls, decorative pillars, and even hardscape stairs and steps.
Murfreesboro Outdoor Kitchens, Outdoor Fireplaces And Fire Pits
Did you know we can build a deck that includes an outdoor kitchen, fireplace or fire pit? We can! So whether you're adding a deck or patio to your Murfreesboro home – or a deck-and-patio combination – incorporating an outdoor kitchen or fire feature is always an option. If you enjoy cooking outdoors and find that a free-standing grill is not enough for you, let's add some counter space! With such a variety of amenities available for outdoor kitchen designs these days, we can customize yours with the features you love.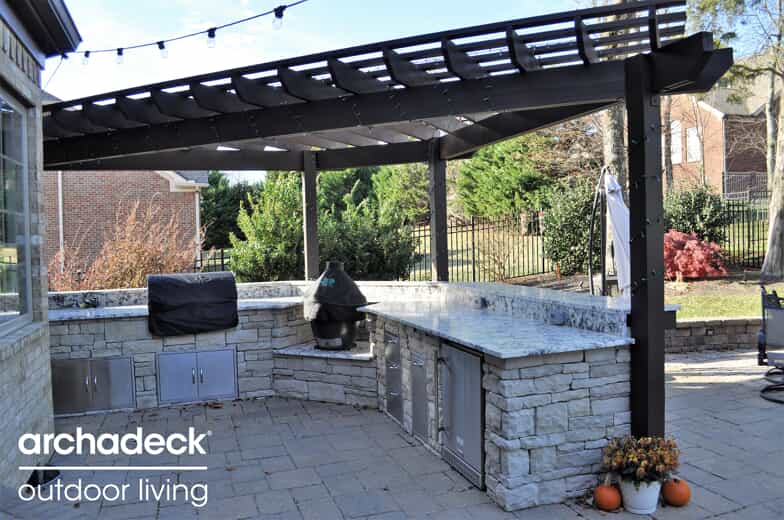 Speaking of outdoor living features you'll love; everyone loves an outdoor fire feature. Are you leaning towards a full outdoor fireplace or a simple fire pit? We can design either one to add another dimension to the way you enjoy your outdoor space. Your guests may never want to leave!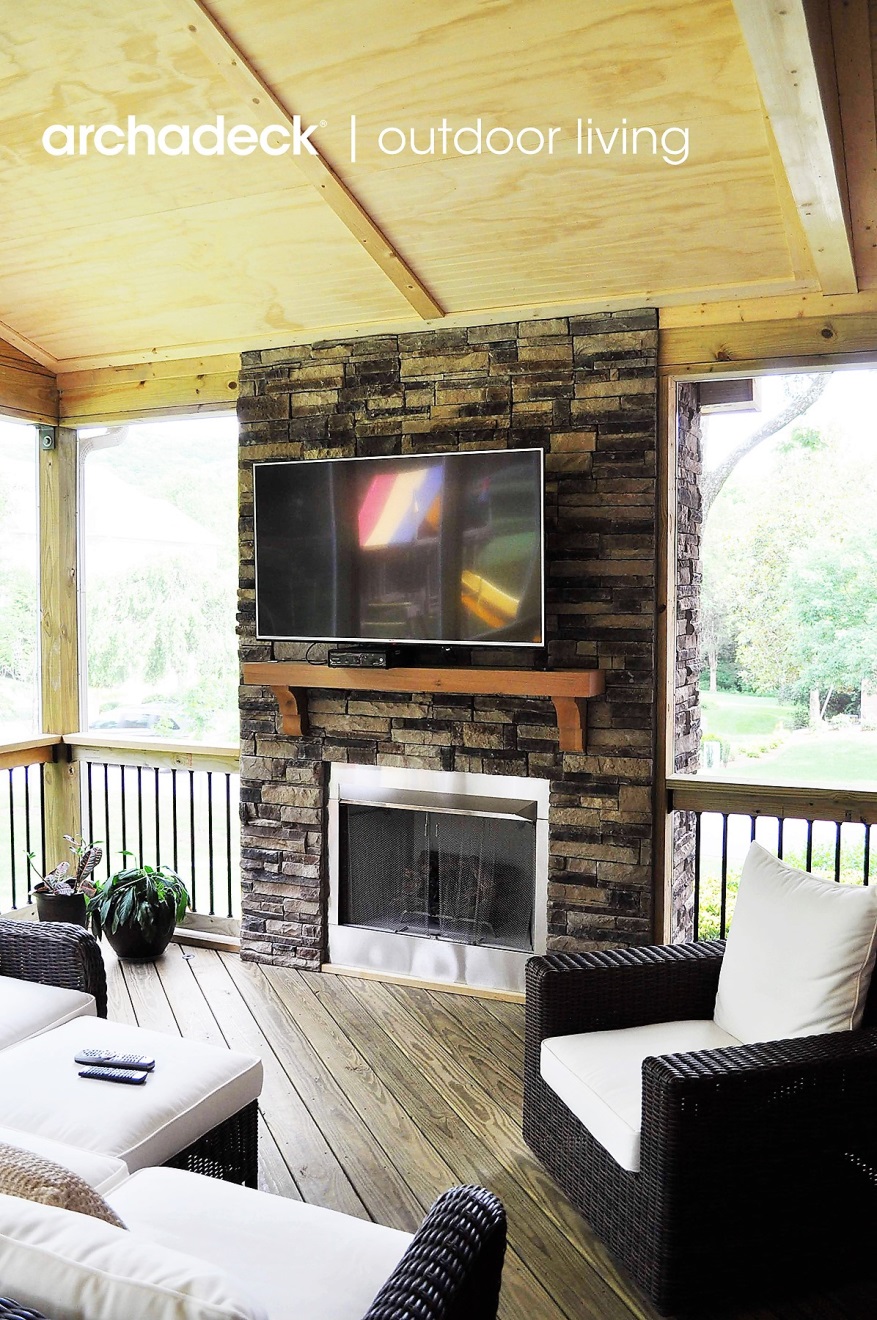 Choosing between a fire pit or fireplace is an important decision when designing an outdoor living environment. Both fire features extend the enjoyment of the space by providing warmth, light, relaxation and ambiance. However, they have important differences that should be considered. Along with the number of people you are trying to accommodate, and the function you want to achieve with your fire feature, the amount you wish[N1] to invest is also an important consideration when choosing an outdoor fire feature. They can be simple and intimate or over-the-top and very grand.
Murfreesboro Combination Outdoor Living Spaces Feature The Best Of Everything In Outdoor Living Luxury And Convenience
Whether we build it all right now – or spread the construction plan over stages – having the vision of what you ultimately want in your outdoor living oasis is a great idea.
With Archadeck of Nashville, you really can have it all.
What about a deck, that leads to an enclosed screened porch or 3 season room, with a stunning paver patio below, featuring built-in seating around a custom firepit across from your generously equipped outdoor kitchen. Yes – Archadeck can make all of that happen.
Murfreesboro homeowners trust Archadeck of Nashville to design and build high-quality outdoor living spaces that reflect their personal style and stand the test of time.
Contact us today right here to schedule your outdoor living design consultation. You can reach us by phone at the number listed to the right; or send us an email at nashville@archadeck.net. We look forward to speaking with you and meeting you in person!
It all begins with a complimentary design consultation, so give us a call today at (615) 640-3628 to get started.