Exploring Options For Your Ideal Lebanon TN Deck, Porch or Patio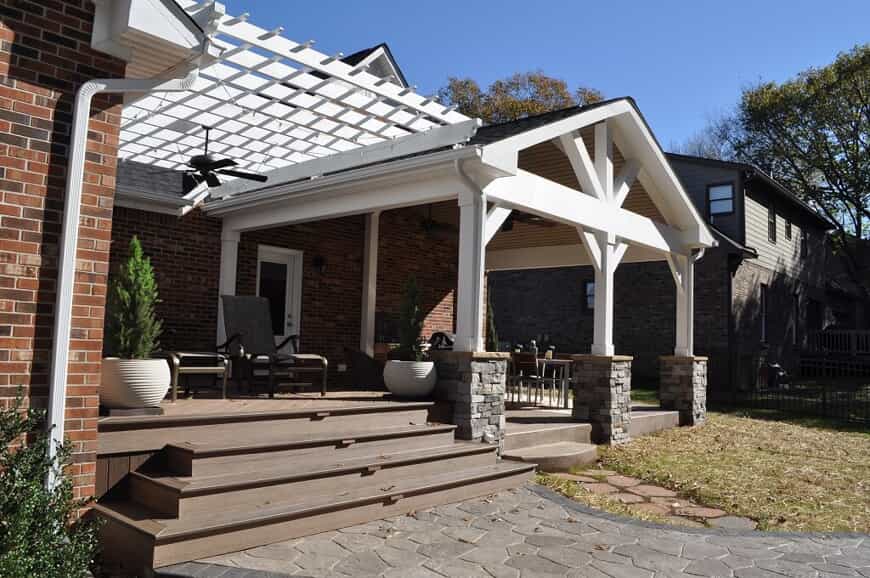 Archadeck of Nashville is in what many would call an enviable position. We have the opportunity to meet with homeowners in the Nashville-area, including Lebanon, TN, throughout the year and hear first hand what they like, what they are looking for in their outdoor spaces. We also know what type of things they are contracting us to build in their backyards. With this in mind, we would like to share what Lebanon homeowners currently have on their minds in terms of top outdoor living space designs.
Lebanon TN Porch Contractor
The number one reason Lebanon homeowners love porches is that they are a functional and beautiful way to provide protection and shade in your outdoor living space. Here is a peek at what's hot in open porch design and screened porches: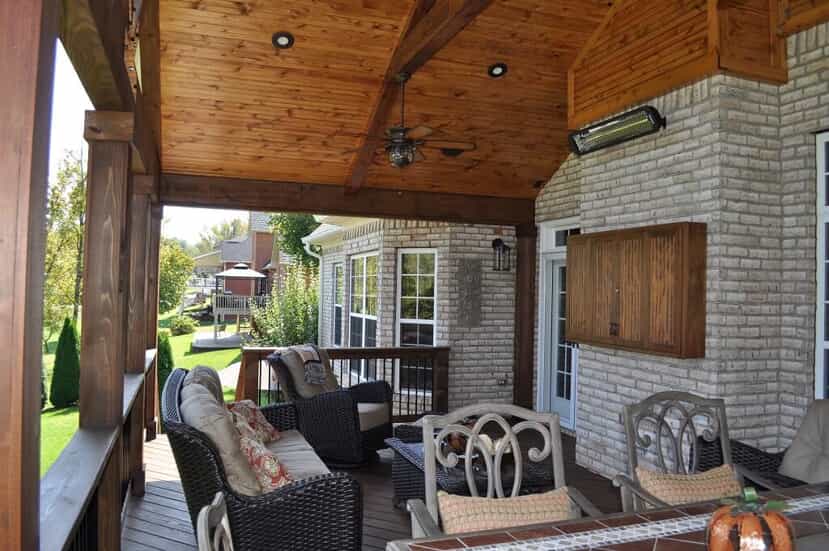 1) Cathedral and vaulted ceilings within screen porches interior are very popular. The pitch of the roof dictates ceiling height and since our most utilized roof styles for screened porches in the Lebanon, TN, area are the gable and hip, it sets the stage for a vaulted or cathedral ceiling.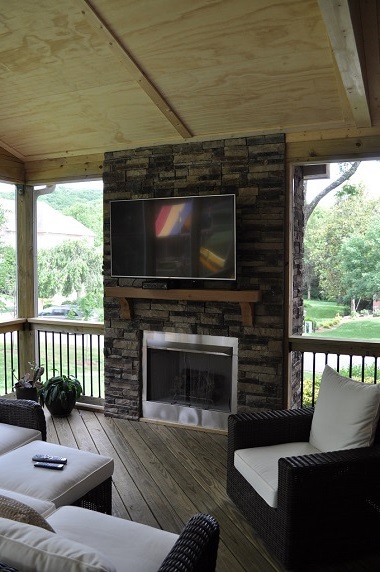 2) Exposed rafters. Nothing adds character or style to a screened porch interior quite like exposed rafters. With the simple act of leaving the ceiling of your porch open (exposed), you create a panoramic focal point. This element is especially popular with homeowners going for a rustic, or shabby chic look for their new porch addition.
3) Outdoor fireplaces are hot as part of our screened porch designs. Having an outdoor fireplace within your porch space helps create an atmosphere similar to an interior living room.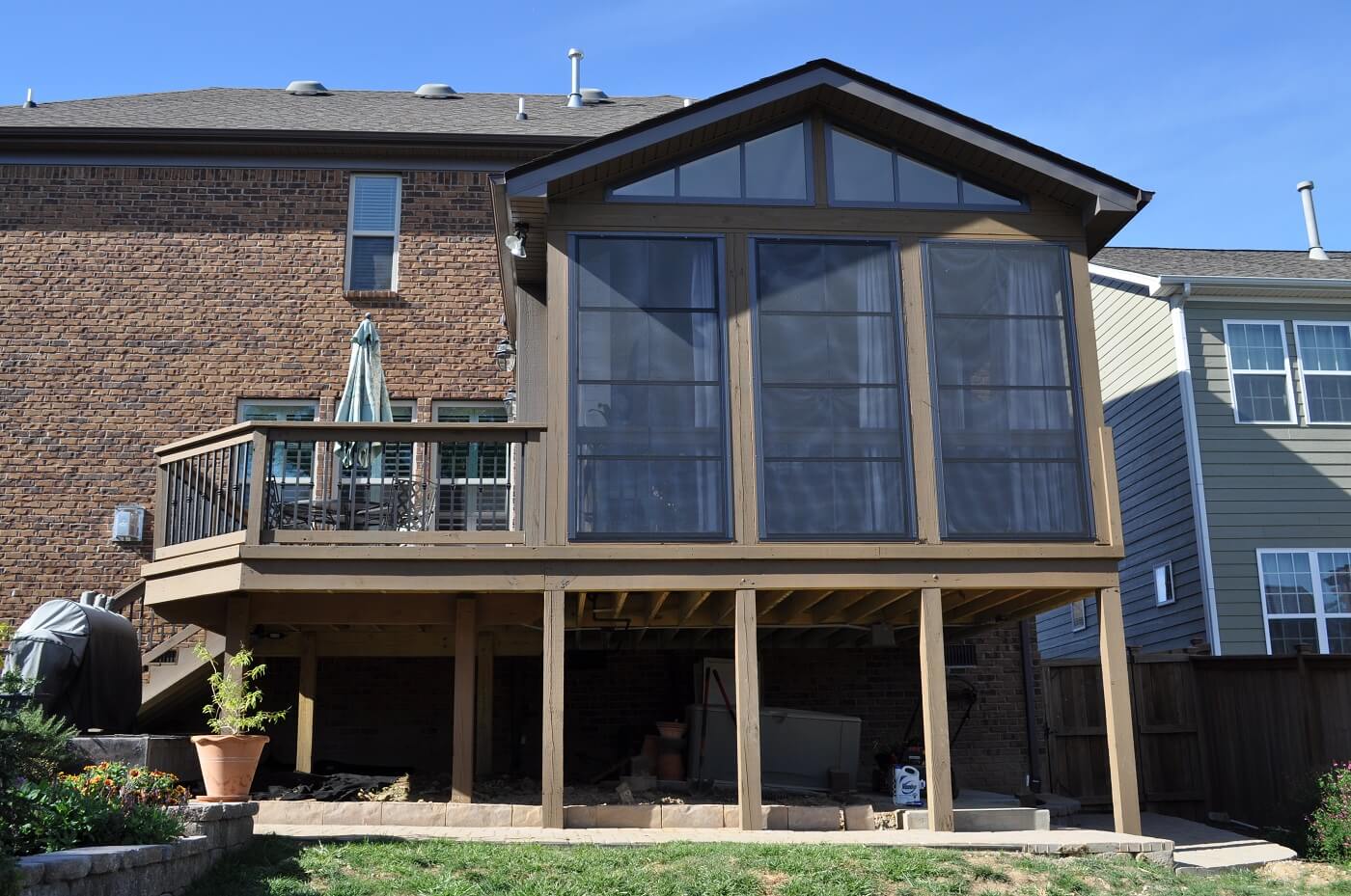 4) Eze Breeze porch systems are becoming more popular because they provide customers with a variety of ways to use their outdoor rooms. Eze-Breeze is a vertical sliding panel of vinyl windows that are backed with screens. This system allows you to extend the use of your Lebanon screened porch and it adds protection from insects, debris such as dirt, pollen and other allergens.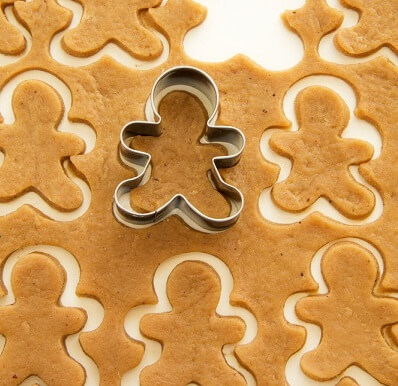 5) Custom, custom, custom! Gone are the days of cookie cutter porch designs. Each and every one of our porches is totally customized to what Lebanon homeowners want and need. The size, roof style, finishes, flooring, and ceiling treatment are done according to your specifications.
We can't wait to show you what we can do for your home. Schedule your complimentary deck design consultation today at (615) 640-3628!