Nashville Porch Builder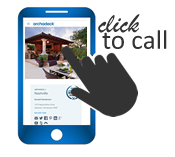 On this page, read all about styles, shapes, options, considerations and see many Archadeck of Nashville porches
Have you ever heard the phrase why put off until tomorrow what you can do today? That is exactly what comes to mind when I hear what many Nashville homeowners have to say about their reluctance to add a porch, screened porch or outdoor room to their home. Here at Archadeck of Nashville, we have many potential clients that want to move ahead with their porch project but don't know where to begin. As an experienced Nashville porch builder, we will deftly guide you from the initial planning of your porch, through completion.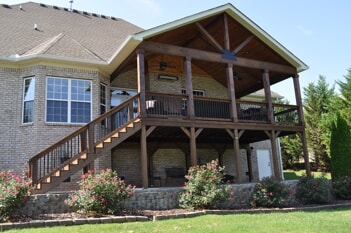 The main comment we hear from homeowners is their fear of the porch not fitting into the dynamics of their existing home. We also have homeowners that worry the porch will appear as an appendage rather than an addition. Another concern is ultimately knowing which genre of porch would make the most sense for the architecture of their home, spatial needs, and their lifestyle. Addressing these concerns is where Archadeck of Nashville can help. We can walk through our easy-going design process letting you choose the best ideas from porches we've built within the Nashville market. We can help you select the right style, shape, size, materials and amenities for your home and budget.
Types of Porches and Outdoor Rooms We Build & Benefits of Each:
Open Porches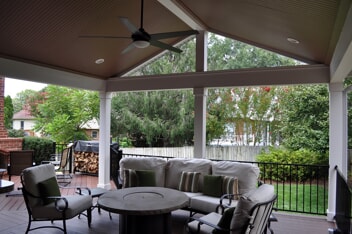 While screened porches are very popular here in the Nashville market, you may also want to consider an open porch. Are you looking for an outdoor space where there is absolutely nothing separating you from the fresh air and refreshing breeze? An open porch is a great option for that wide open feeling while still maintaining sun protection and some rain protection with the roof.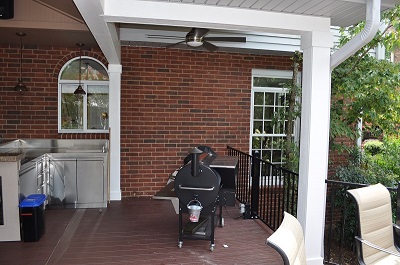 Nashville open porches provide protection from inclement weather and plenty of shade. They can also help increase the aesthetics of your home increasing the value of your home and the value of the time you spend outdoors. Depending on the function in mind, they also work well as part of an outdoor living combination space. Outdoor fireplaces, adjoining decks and patios, and even outdoor kitchens work well in unison with today's modern porch designs.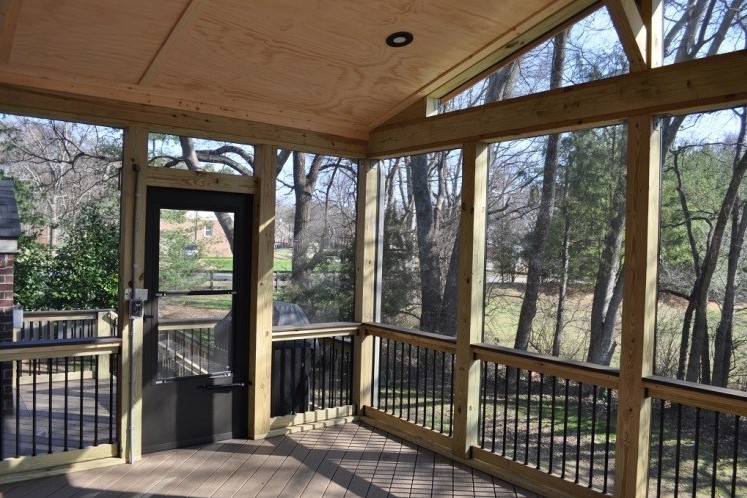 Screened Porches
Screened porches give you extended protection from debris, allergens, harmful UV rays and insects. Archadeck of Nashville takes great pride in our long list of satisfied screened porch customers within the Nashville area. We build the tried and true traditional screened porch designs and also stay in tune with up-and-coming design trends to give you more choices. Our screened porches are designed with a keen eye for the holistic way homeowners view their backyards with the goal of creating an outdoor escape.
Screened porches are sometimes referred to as three season rooms here in Tennessee. These type of porches can be finished with a variety of flooring options such as traditional wood, tongue and groove flooring and low maintenance composites like AZEK, TimberTech, and Trex. The added protection from the screened affords interior finish options that lend an interior room feel to your space. Among the long list of options are tongue and grooveceilings, electrical packages, sound systems, TV mounts and much more.
3 & 4 Season Porches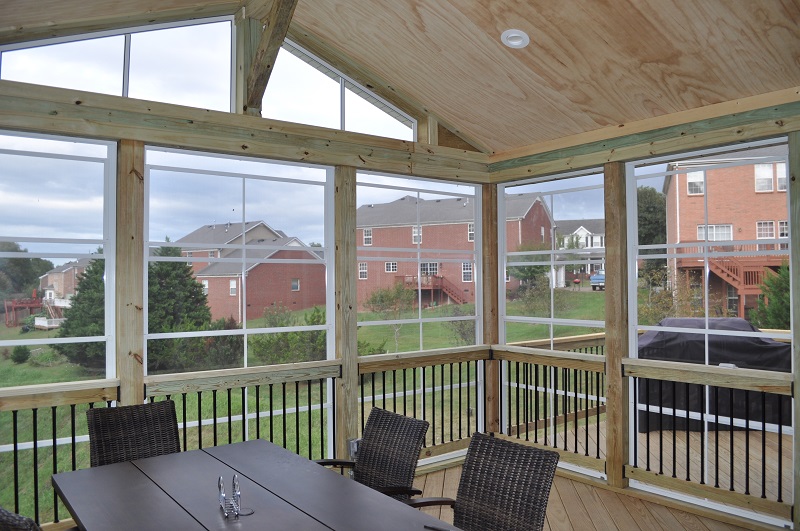 Adding an EZE Breeze convertible porch system to a screened porch or 3-season room adds more flexibility and function. This innovative sliding panel system enables you to turn your screened porch into a 4 -season room to better utilize the area for more time throughout the year. It works by allowing you to control the amount of screen you leave exposed, from half screen and half sliding panel, to closing the panels completely and creating a room with the feel of a sunroom without the extra installations required to have a sunroom. By pairing this enclosure system with a space heater you can make use of the screened porch beyond the typical Nashville outdoor living season, even through the winter months!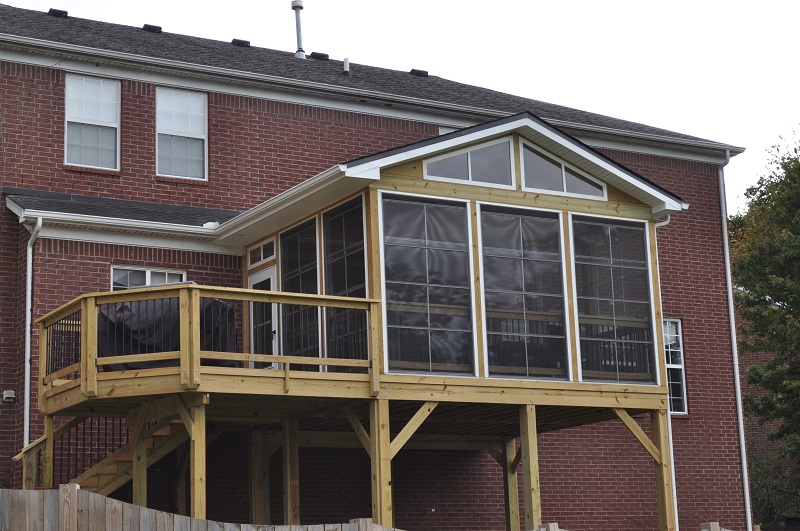 Choosing the Perfect Porch
In order to choose the right porch design for your home, you need to assess your goals, your budget, and your personal needs. How do you plan to use your porch? Do you want a porch that you can expand in the future? What kind of porch best fits with the façade of the home? Will your porch need to tie into other features, like a deck, patio, or other outdoor living space?
We can't wait to show you what we can do. Give us a call today at (615) 640-3628 to schedule a complimentary design consultation.