Nashville Custom Deck Builder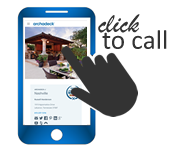 As your Nashville deck builder we know that a new or improved deck is the perfect way to extend your family's living space to the outdoors. At Archadeck of Nashville, our company is founded on helping our customers enjoy their backyard, side yard and front entry.
Decks are an important part of an outdoor living area. Decks provide a place to gather, play, host friends and relax. Our decks beautify your yard and home and help to enhance your leisure time. We build our decks with quality materials and expert craftsmanship to ensure they endure.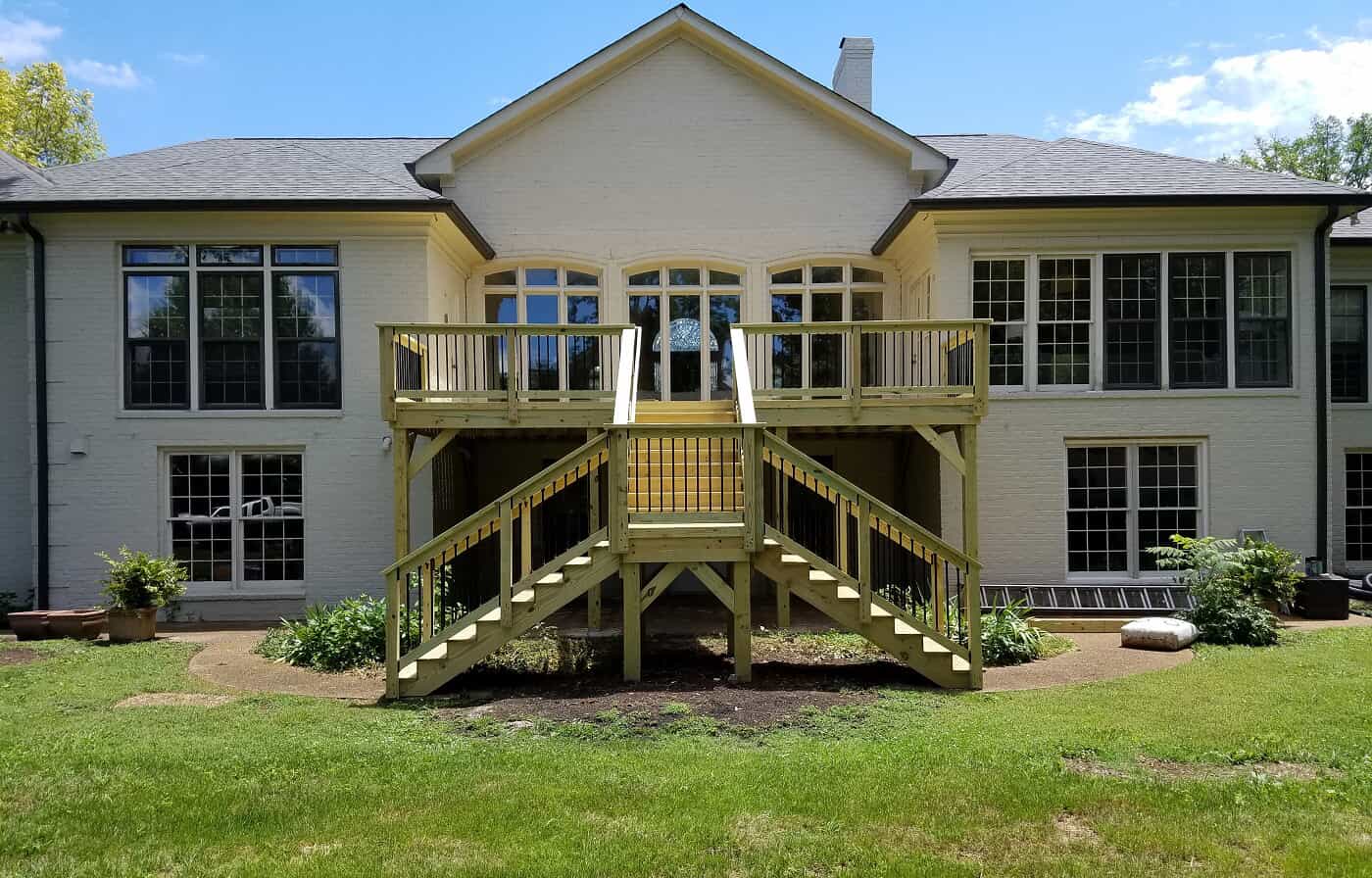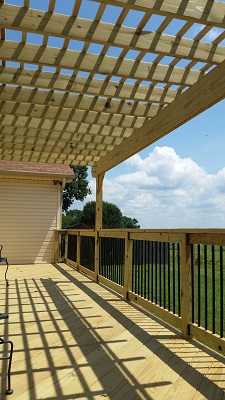 When you choose an Archadeck of Nashville deck, you can rest assured knowing it is designed and built with attention to detail, craftsmanship and built to the highest architectural standards. Every deck we build is different. Each design we create is as unique as the clients we are building them for. We can help guide you on which materials to use and which design will function best with your specific needs. We pride ourselves on knowing how to make your outdoor space perfect before we even break ground.
Watch our video featured on our YouTube channel to learn more about choosing the best contractor for your anticipated deck addition:
In a custom outdoor project such as a deck, there really is no way to compare the specialized quality we provide with the quality from someone who is not specialized in the field of our area of expertise. On a custom project, almost every variable is going to be different — from the process to the completion of your project. At Archadeck of Nashville, we back our work with a 5-year structural and 1-year workmanship warranty. Every project – whether in Nashville, Brentwood, Mount Juliet, Franklin or anywhere in between – is permitted through all required state and local officials to ensure everything was built with the best building practices.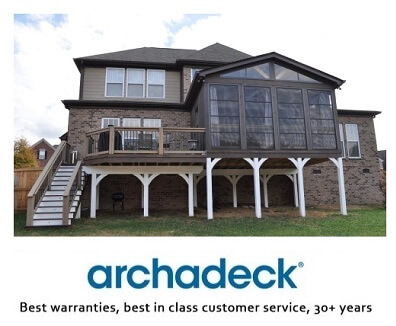 Building a new deck will not only allow you to enjoy outdoor living with friends and family, it's also a smart investment. Experts agree that a deck offers an excellent return in value and the additional curb appeal will help sell your home faster — should you ever decide to sell. Our years of experience have helped to understand how the little touches of your new deck can make a huge visual and functional impact on your entire house.
It all begins with a complimentary design consultation, so give us a call today at (615) 640-3628 to get started.