Enhance the reasons you love your Lake Norman home with an outdoor living space addition from Archadeck of Charlotte!
What do you love the most about your Lake Norman home? Is it the close proximity to water recreation? Is it the tranquil view? Is it the comfort of knowing your favorite fishing hole is right in your own backyard? Or maybe it is just the feeling you get watching the sunrise over the water from your kitchen window every morning? No matter the reason Archadeck of Charlotte can enhance the reasons for loving your Lake Norman home!
Lake Norman custom flagstone seating wall.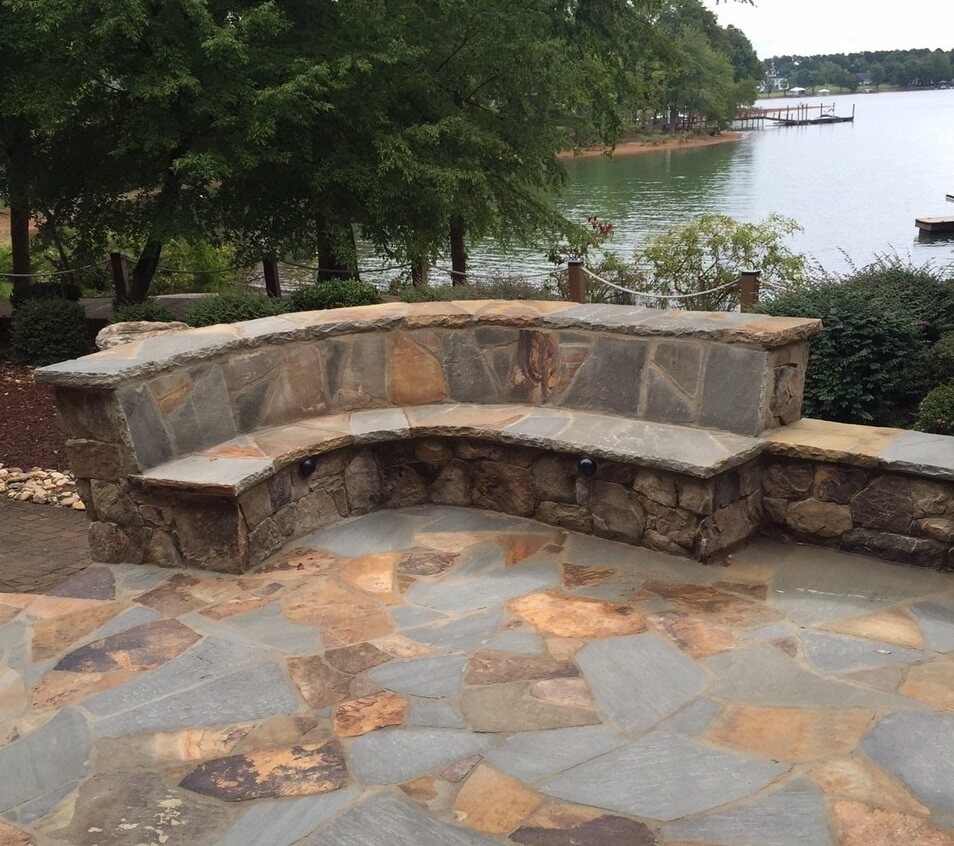 There is nothing quite like living on Lake Norman. If you live in Cornelius, Davidson, Denver, Huntersville or Mooresville you know exactly what we mean! Lake Norman living can be best defined as a vibe, because the area is overflowing with the energy of waterfront living and steeped in Southern charm.
Lake Norman composite deck addition.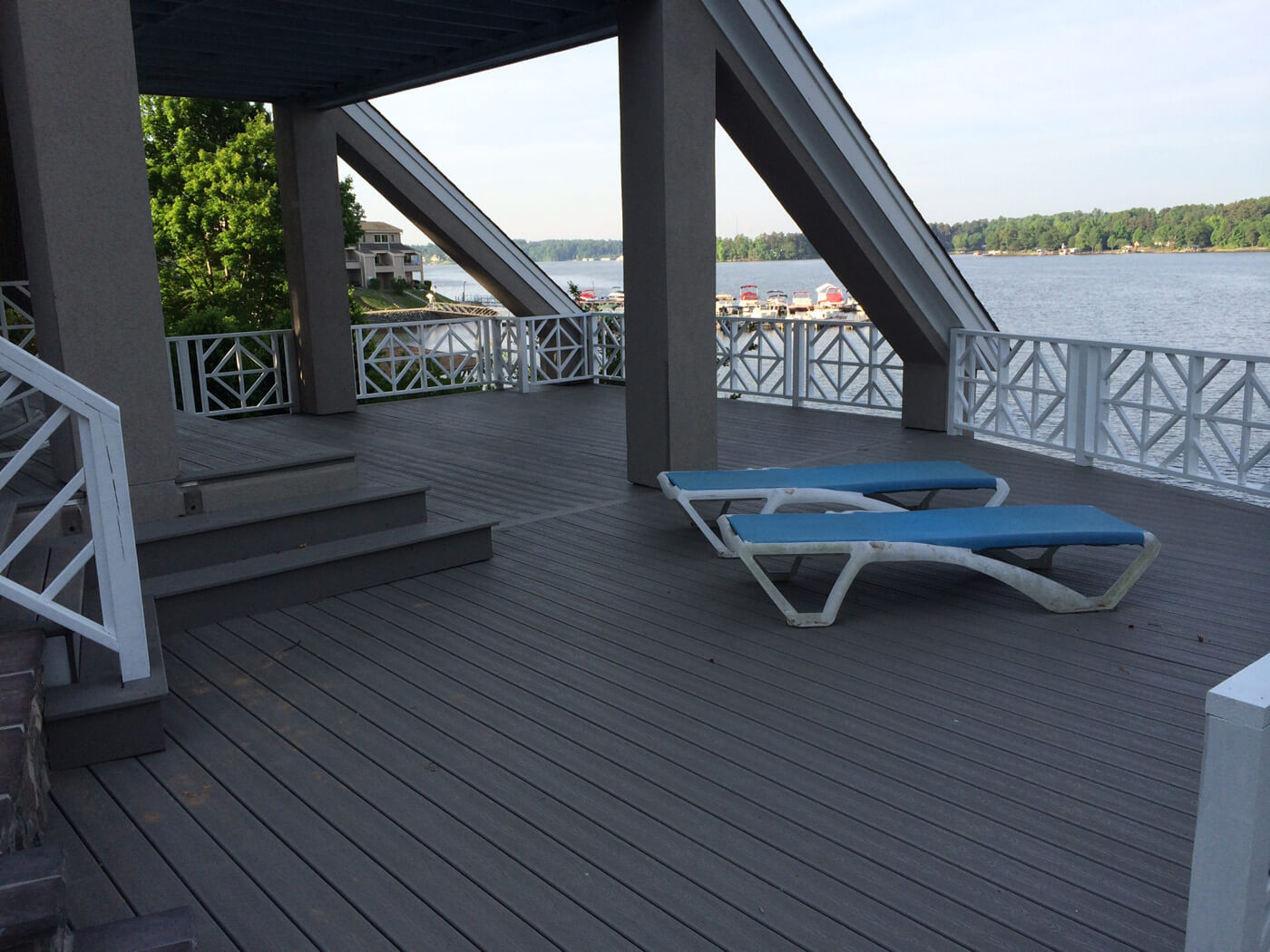 Archadeck of Charlotte has been serving Lake Norman homeowners for 29 years and still going strong as the area continues to grow with new neighborhoods and extended outdoor living opportunities. With all of the development of these homes on and around the lake, the residents want to enjoy Carolina's ideal year-round weather and be outside more and more. Even those with more modest homes are investing in grand outdoor living spaces. The spaces typically include a deck, patio, screened porch, an outdoor fireplace or fire pit, and elaborate outdoor kitchens, or a combination of one of more outdoor structures. Read more about Lake Norman Outdoor Living in our blog post Lake Norman Outdoor Living Growth.