Screened in Porches
Screened in Porch Ideas by Archadeck of Charlotte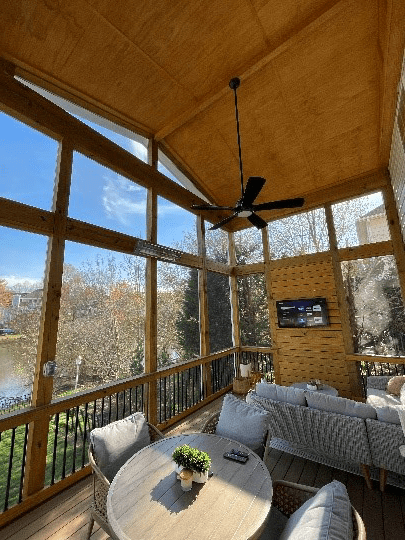 Archadeck of Charlotte has been custom designing & building screened in porches since 1988. As the oldest Archadeck franchise, Archadeck of Charlotte has built thousands for families all around the Charlotte metro. If you're looking for screened in porch ideas, look no further than Archadeck! Our team of experts work closely with you to understand your desired functionality, aesthetic, and budget to ensure a seamless design & build. From sleek and modern designs to cozy and rustic retreats, we strive to provide your family with their dream porch.
What is a screen in porch called?
Screen in porches has a variety of different names including screened porches, screened in porches, screen in porches, screen porch, and sometimes screen room. No matter the name, all of these structures are the same, involving a roof structure with some kind of roll screening to protect from the outdoors.
Advantages of a screened porch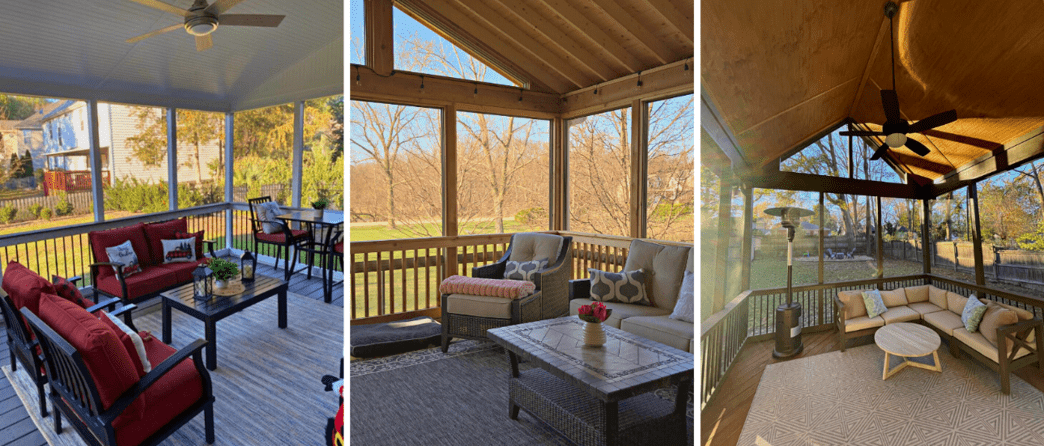 It's more common to have a screened porch in the Charlotte area than to not. If you're considering adding living space to your home, a screened in porch is an excellent way to expand living space, outdoors. Screened in porches offer numerous benefits to enhance your outdoor living experience. For starters, screened in porches allow you to enjoy the outdoors without the worry of bugs, weather, debris, or harsh winds. Stay comfortable with the luxury of a roof structure, while still enjoying the smells and sounds of nature. Porches provide a secluded space to enjoy a more private outdoor living experience without feeling exposed to nosey neighbors. Screened in porches can be a valuable addition to any home.
What are the disadvantages of a screened in porch?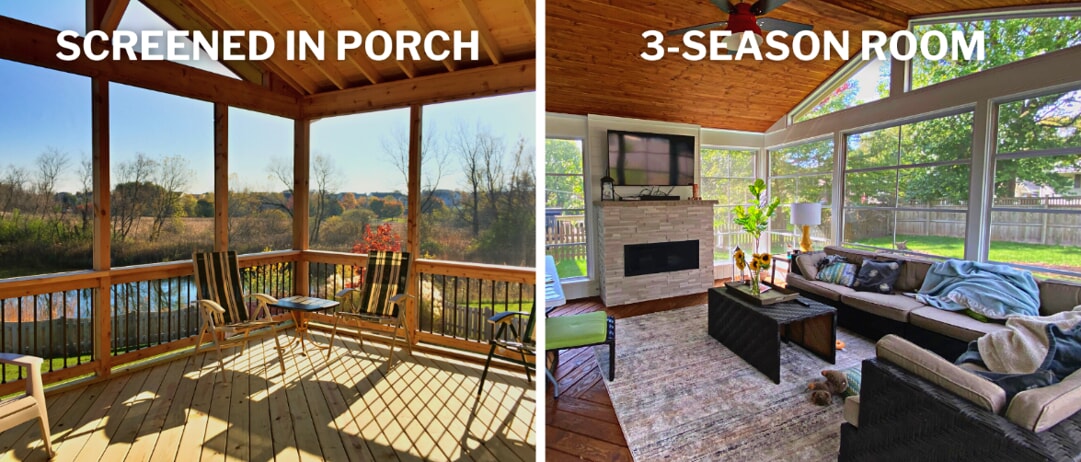 Screened in porches are a popular addition for many Charlotte homeowners. However, there are a few things to consider before making your decision. One disadvantage is that the screens aren't as durable as 4-track windows or glass windows, which can result in torn or damaged screens. Screened in porches also aren't going to hold in heat as well as a 3-season room or sunroom, although, you can add outdoor heaters to help provide a warmer outdoor living experience. Deciding whether or not the disadvantages of a screened n porch affect your decision is completely up to you. Learn more about 3-season rooms to see if that's the right fit for you.
How much does a screened in porch cost?
If you find yourself searching "How much does a screened in porch cost?" you're not alone. Many homeowners are searching for more information regarding how much a screened in porch costs. Because porches are a custom and luxury item, the price can vary depending on factors such as the size, materials used, electrical, and additional features. At Archadeck, we share that our porch projects generally start around 40k. This number is based on the fact that most of our porches are not under the 40k mark. Of course, it does depend on the factors listed above, so speak directly with your design consultant to understand your project and how much your specific dream porch may cost.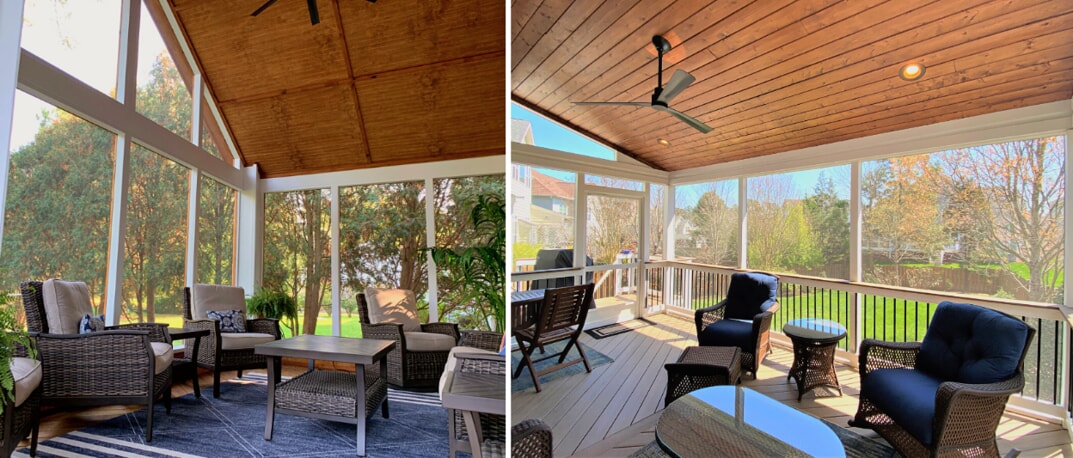 Searching for Screen porch builders near me, Choose Archadeck
Don't trust your Charlotte Screened in porch to just any local contractor. Archadeck has been building custom Charlotte porches since 1988. We want to earn your business.
Call (704) 850-6104 to schedule your complimentary porch design consultation.