Looking For A Deck, Porch, Or Patio Builder In Warner Robins? Archadeck Of Central GA Is Your Trusted Source
Warner Robins GA backyards and green spaces that love outdoor living and fun trust Archadeck of Central Georgia for custom designed combination projects that add terrific value for families – as well as adding value to the home itself.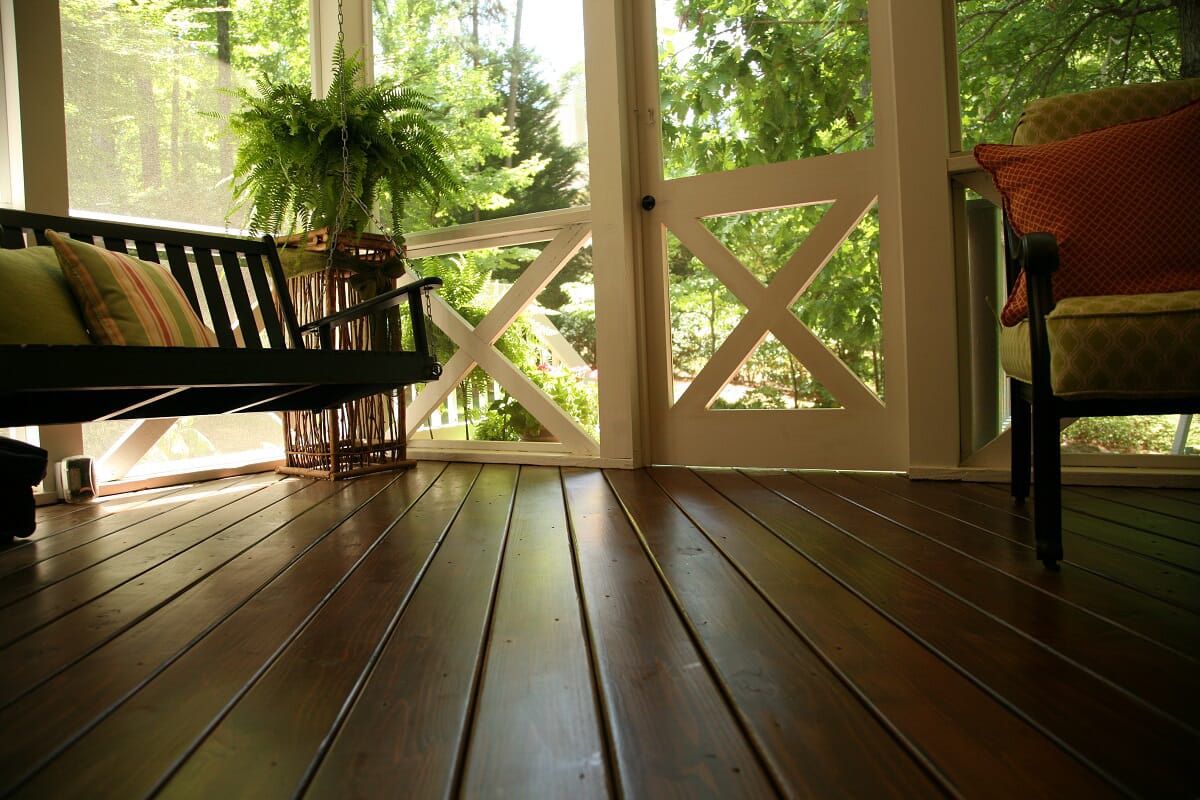 Warner Robins Deck Builder
Warner Robins families know that the beginning of fantastic outdoor living experiences often start with a new deck. As such, Archadeck of Central Georgia advises Warner Robins area homeowners to be cautious when selecting a company to design and build their new deck.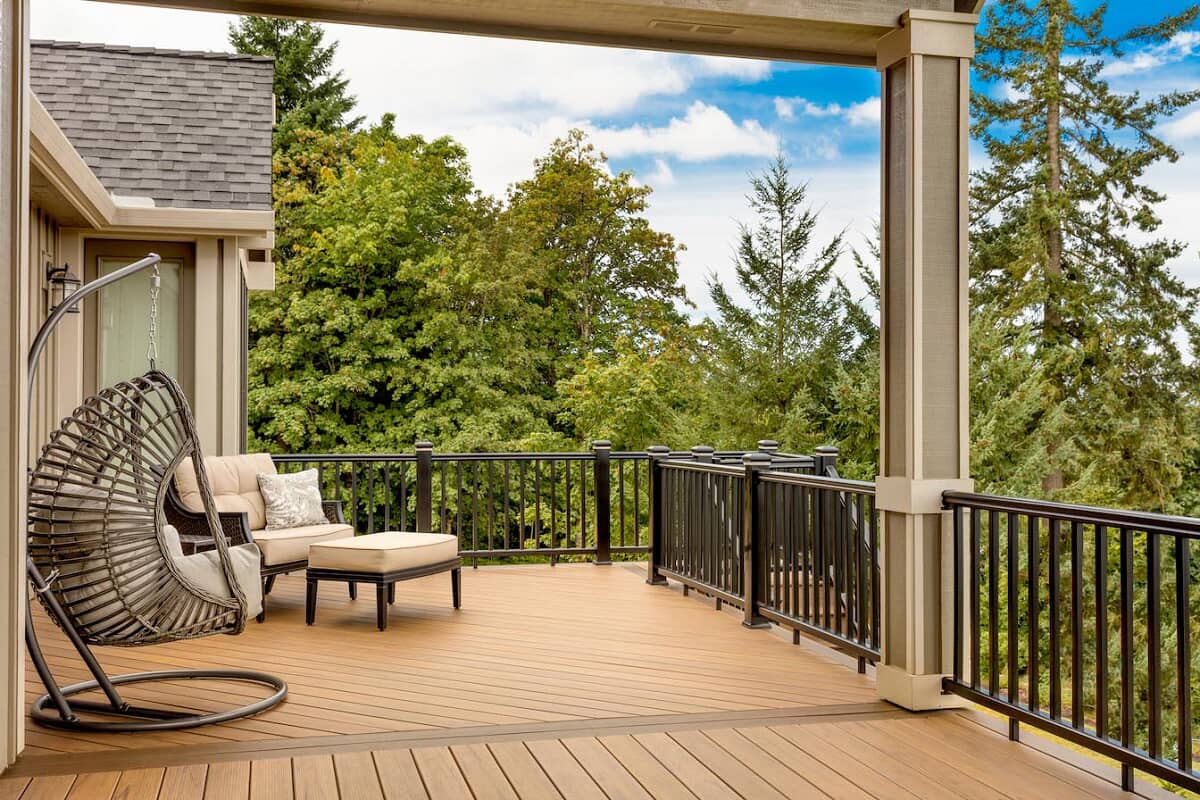 Not everyone who says that they build decks will qualify as a legitimate deck builder. And, not everyone who can build a deck has the high standards, professional business practices, and quality workmanship you get with Archadeck as your deck builder and design company.
Warner Robins Wooden Decks
Archadeck began building wooden decks 43 years ago back in 1980 to fill a need created by new home builders. Back then, outdoor living spaces for the most part were not taken into consideration by home builders. Often, they simply gave new homeowners a concrete pad outside their rear home door.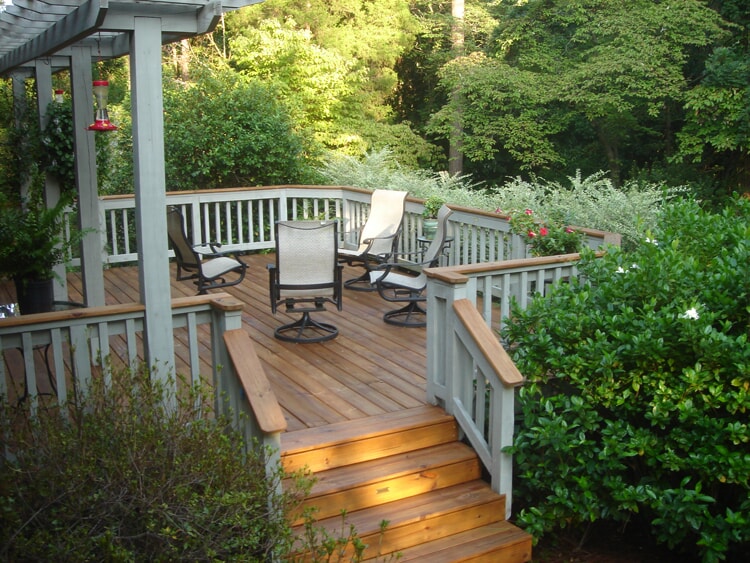 Thanks to Archadeck, wooden decks experienced a significant boom in popularity especially during the 1980s and 1990s. As demand increased, so did deck building materials with the development of pressure-treated lumber, which made wood decks more affordable and durable.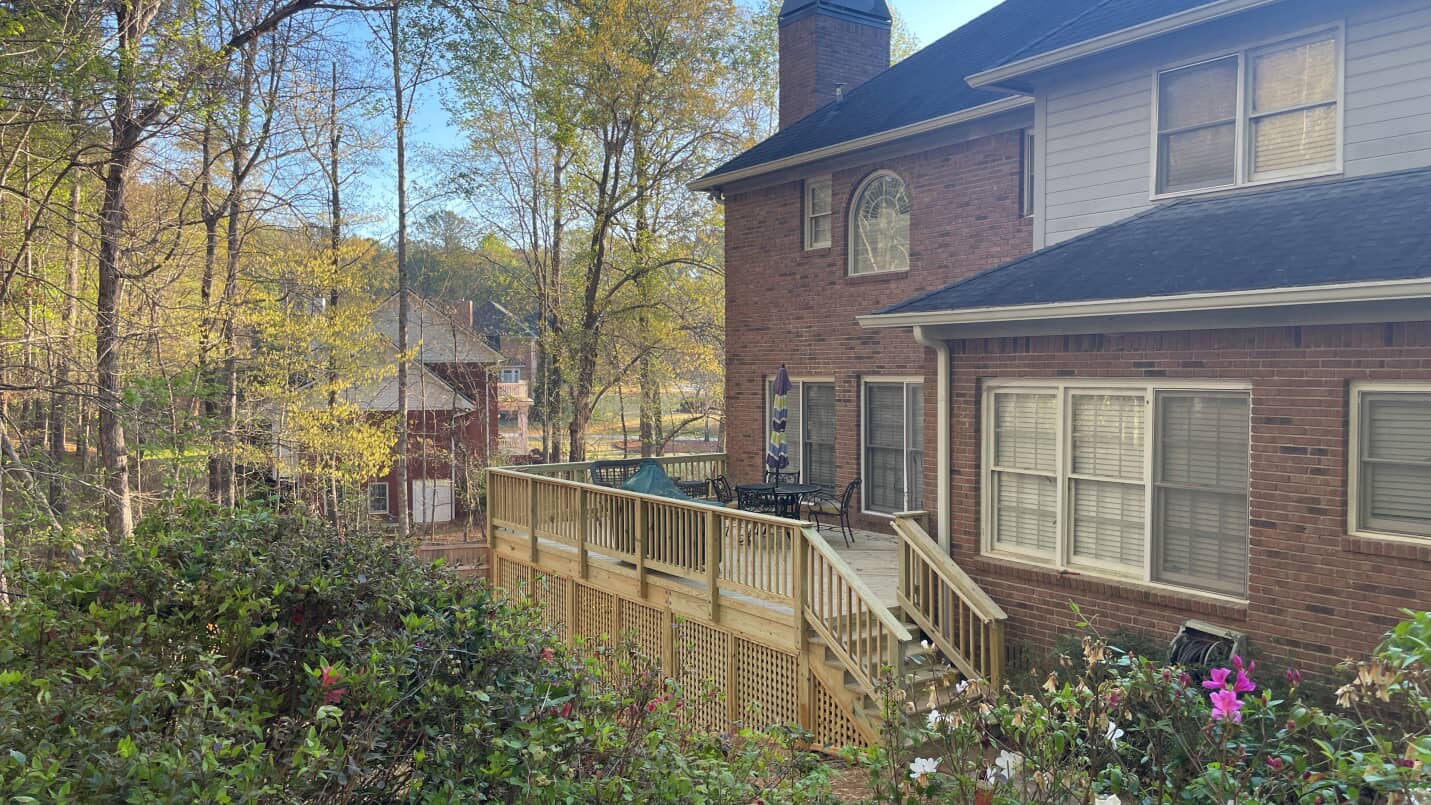 Pressure-treated lumber is a type of wood that has been treated with preservatives to make it more resistant to decay, rot, and insect damage. The process of making pressure-treated lumber involves impregnating the wood with these preservatives under pressure to ensure they penetrate deeply into the wood fibers.
Warner Robins Low Maintenance Decks
Warner Robins homeowners who want to avoid the regular upkeep of wood decks, often choose low maintenance deck building materials from a dedicated Archadeck supplier – AZEK.
Thanks to AZEK, there are two extremely popular low maintenance deck building materials – TimberTech Composite Decking and TimberTech Advanced PVC Decking.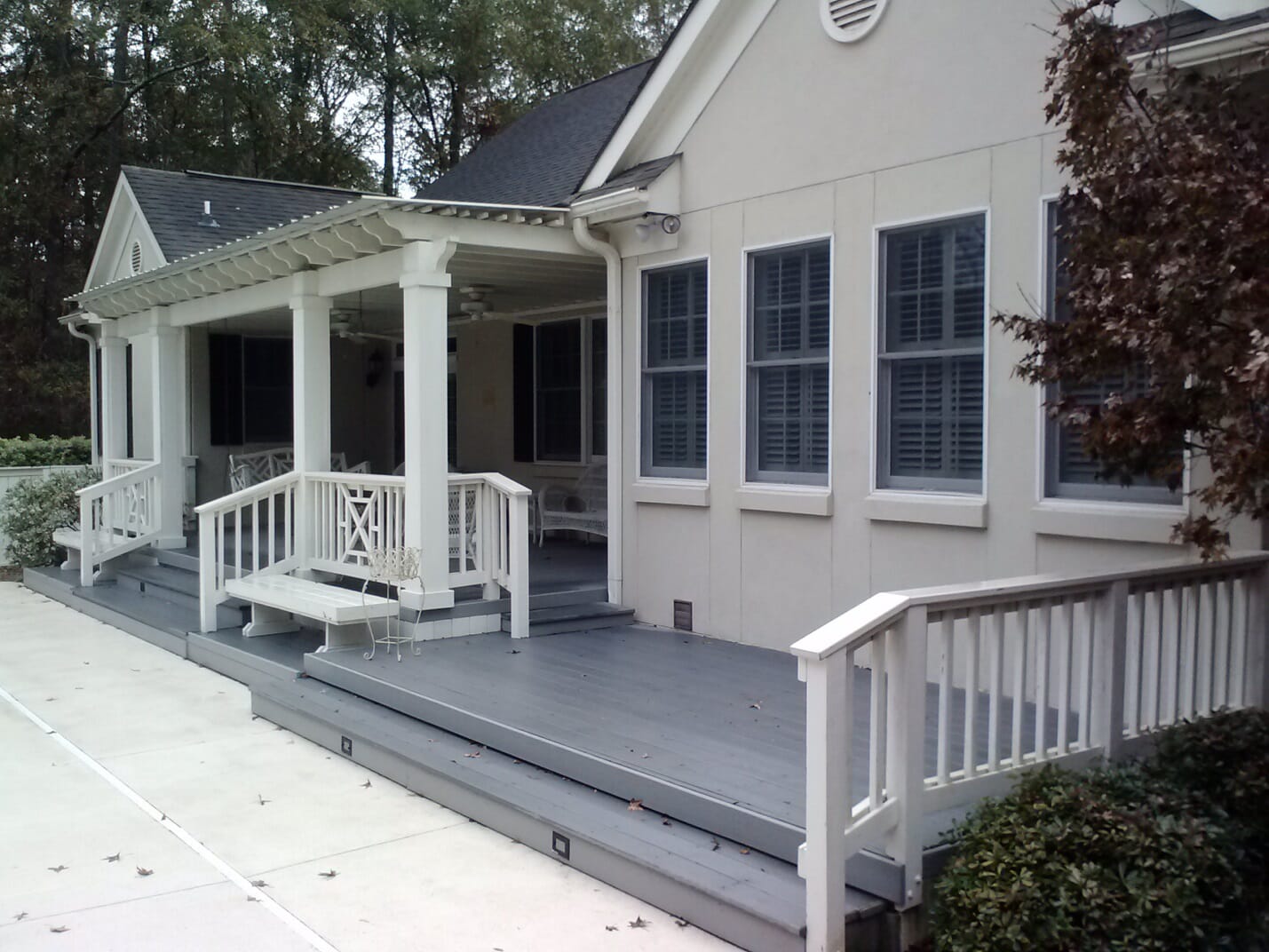 TimberTech Composite Decking is the premium Composite decking material with a polymer cap for long lasting performance.
TimberTech Composite Decking is innovative beyond traditional composite decking with realistic wood looks and a renowned proprietary, protective cap that locks out moisture and locks in rich color.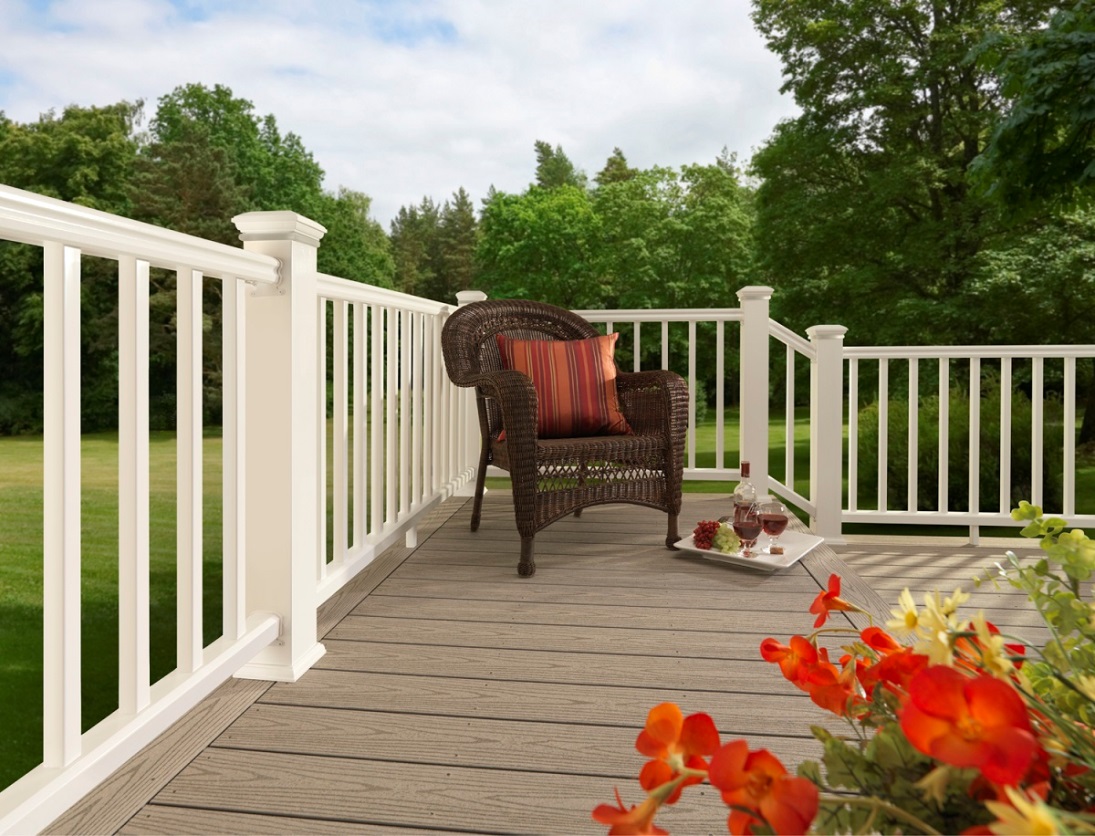 When it comes to maintenance, an occasional sweep of a broom or a rinse of an outdoor hose is all that's needed.
Made in the USA from approximately 80% recycled material including plastic bags, milk jugs, and other discarded plastics for an eco-friendly choice, you can rest easy knowing your investment is protected by limited product and fade and stain warranties that last up to 30 years.
Warner Robins Redecking
Regardless of whether your deck preference is wooden or low maintenance deck building materials, Archadeck of Central GA can renew the usable life of your current deck with our expert redecking process.
To be confident that your current deck qualifies, our team will examine your deck – and its substructure – to make sure it is a good candidate for redecking here in Warner Robins.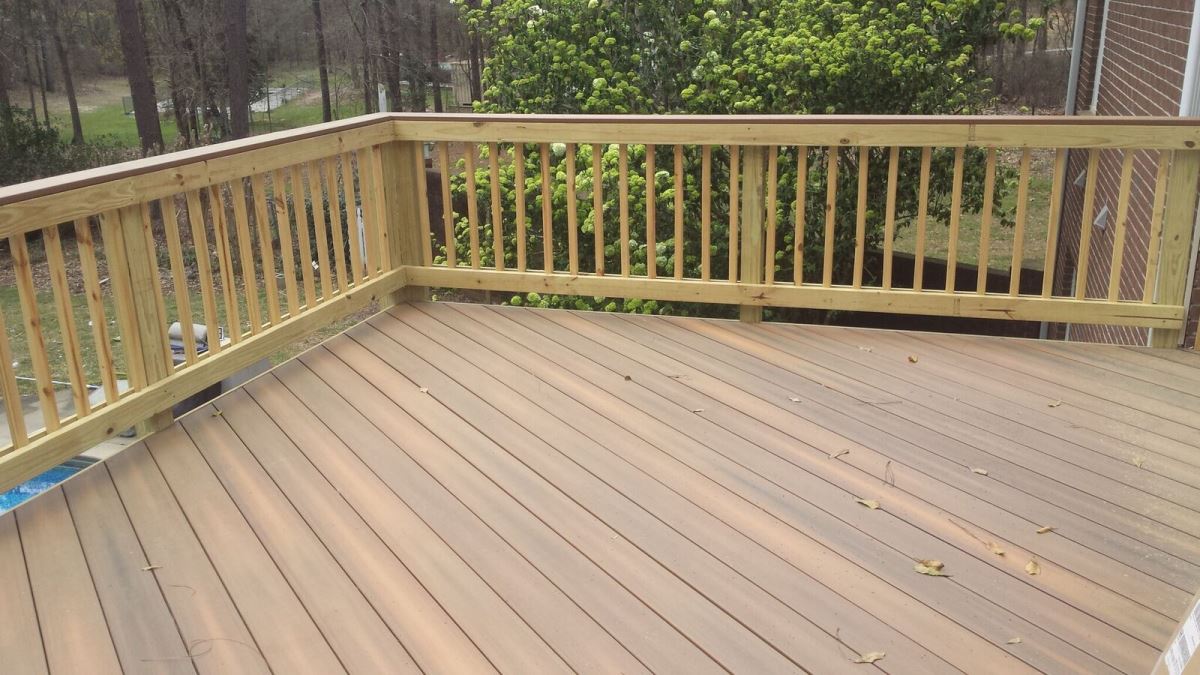 If the base that the deck is built on is in good shape, you may be able to save substantial money by redecking.
We will investigate the quality of your original substructure and how it has weathered and performed over time. We will also advise you if any applicable building codes have changed since the deck was originally installed. If we do perform a redeck, we will make sure to comply with these codes, as well.
If you are ready to give your current deck an amazing upgrade and refresh, contact Archadeck of Central Georgia. You can reach us by phone at (478) 241-8406 or via email at centralgeorgia@archadeck.net.
Warner Robins Porch Builder
When the weather outside is nice here in Warner Robins, there are few better places in your home to relax and unwind than outside on a new porch.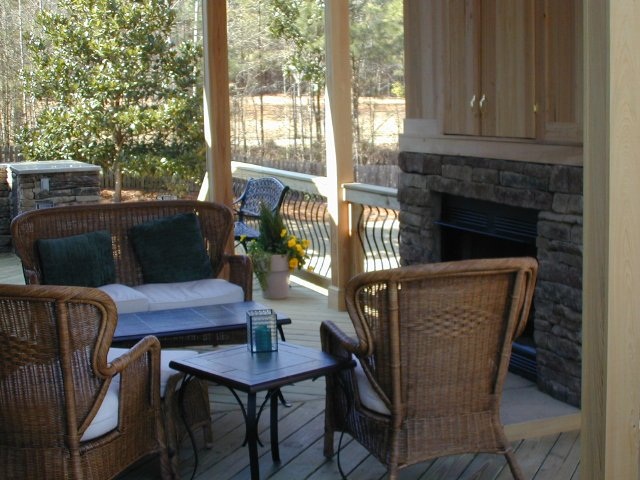 Whether it's just chilling for a spell, enjoying a good book, relaxing with your family, or simply savoring our fresh air, a porch can be a beautiful and functional addition to your home. At Archadeck Outdoor Living, our porch contractors can design and build the porch of your dreams.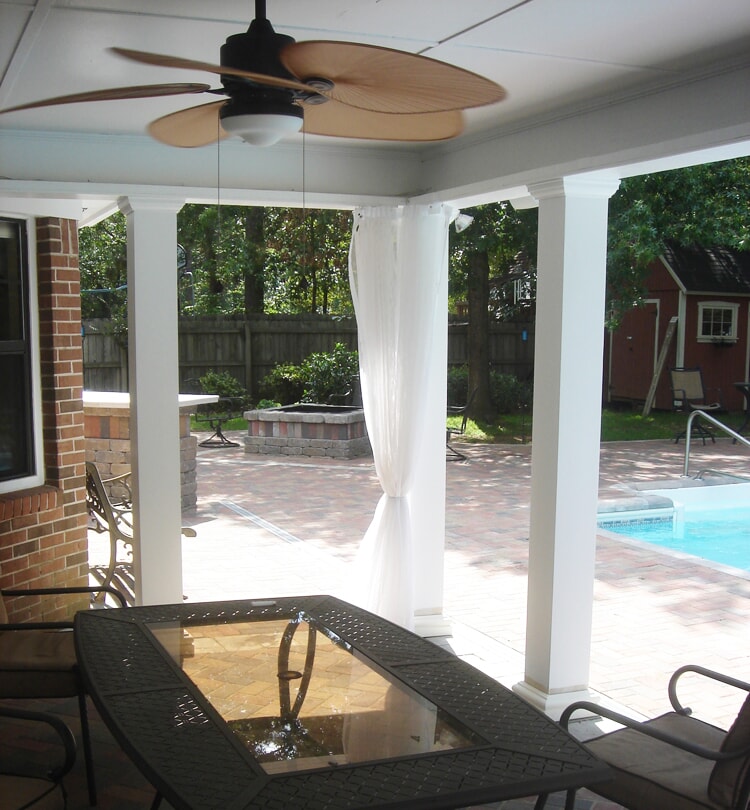 If you cherish the pleasantness of fresh breezes outdoors, while preferring to remain protected from the sun or rain, an open porch is a great solution. You'll get the benefit of unrestricted airflow while still being covered. Covered porches also allow you to have other amenities uncovered spaces can't, such as fans and televisions.
Warner Robins Screened Porch Contractor
If you prefer to have added protection, you may want us to create a screened porch to keep annoying bugs and insects out – as well as windblown leaves and grass clippings.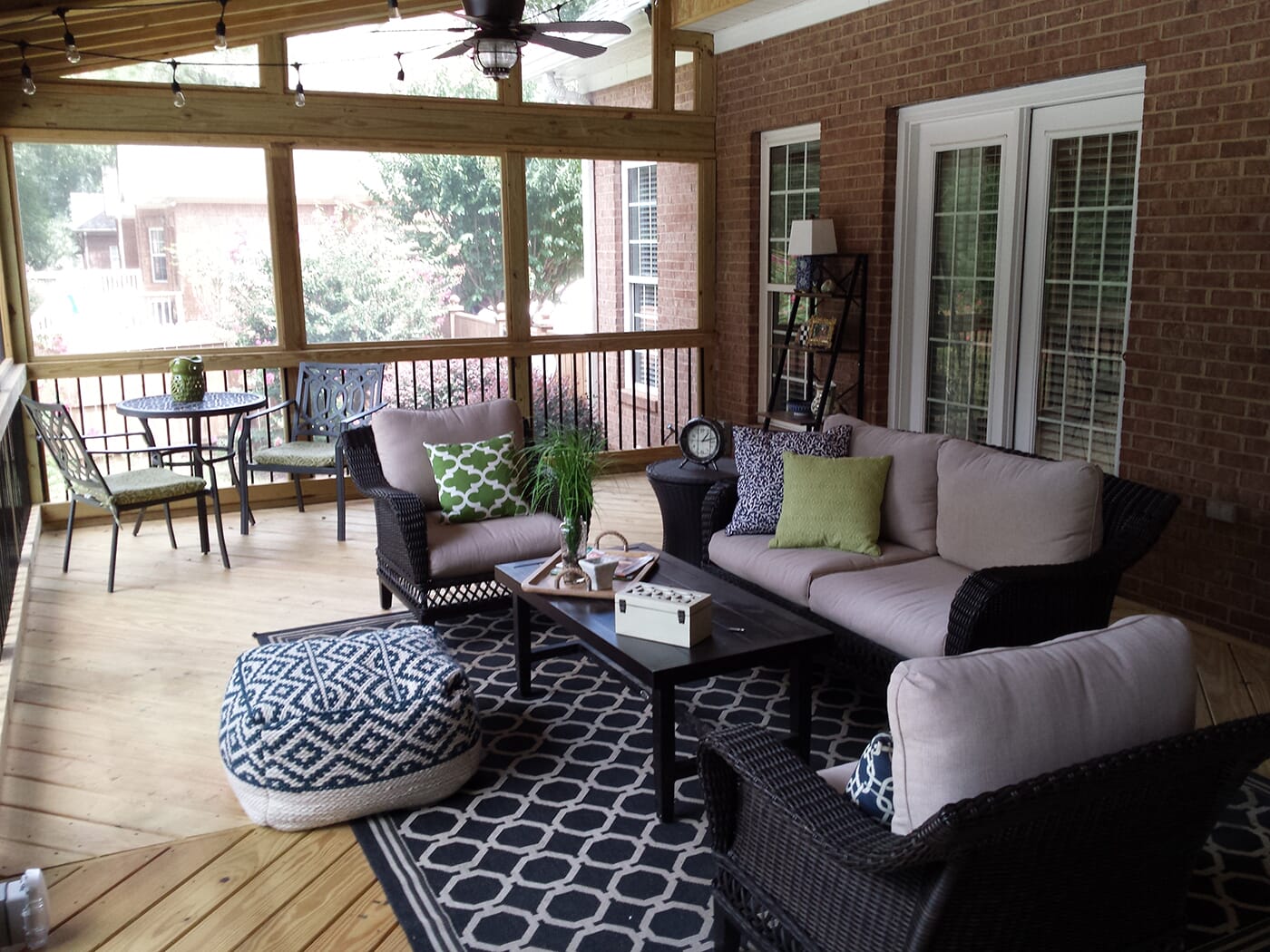 We offer a wide variety of screen options to choose from. Some offer UV protection, while others offer more privacy. We can discuss all of this with you during your complimentary screened porch design consultation.
Warner Robins Outdoor Living Combinations
One of the tremendous benefits of choosing Archadeck of Central GA as your custom outdoor living space designer and contractor is that you can have it all – from one comprehensive and professional source. Additional contractors are simply not needed.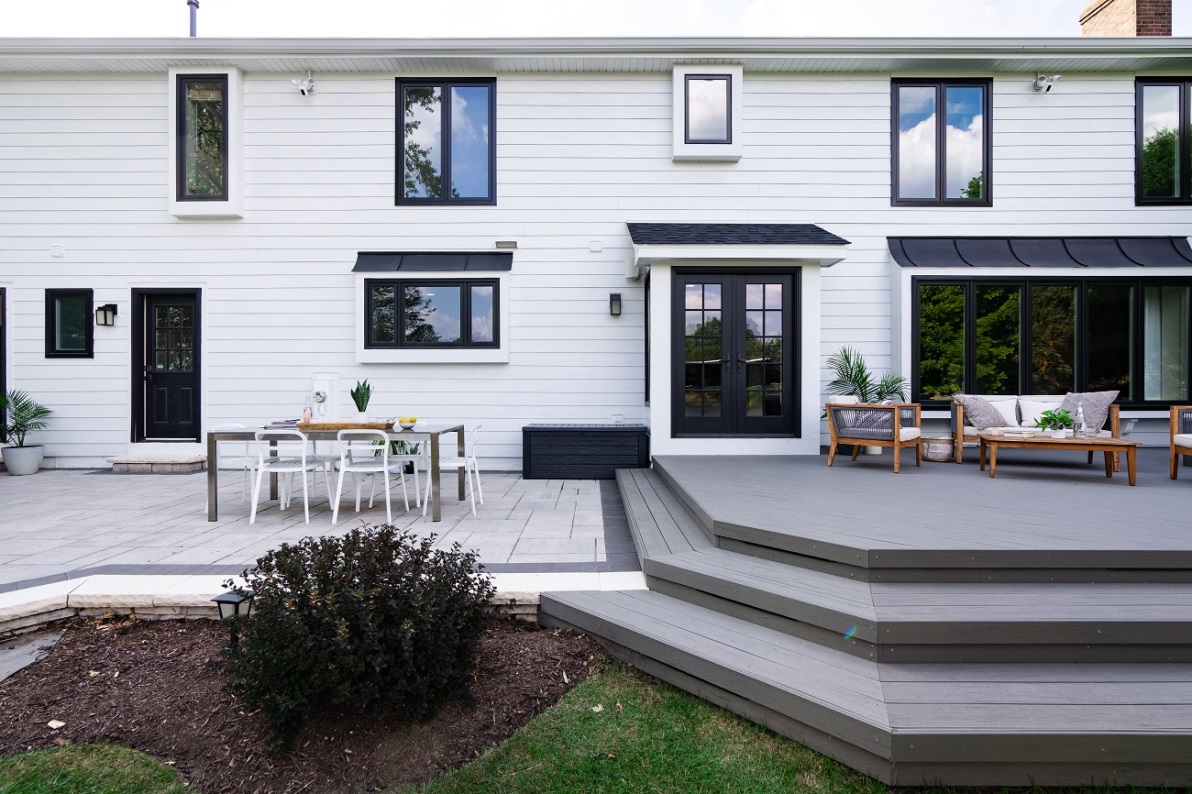 As a locally owned and operated company backed by the premier Archadeck national brand, we are committed to providing quality work that you will enjoy for many years to come.
By focusing on both the integration of expert design and uncompromising quality, we make sure the finished result is exactly what you have in mind.
Warner Robins Patio And Hardscapes Builder
As you will come to realize as you continue reading, Archadeck of Central Georgia is more than decks – much more. Our custom patios and hardscape outdoor living spaces continue to exponentially grow in popularity.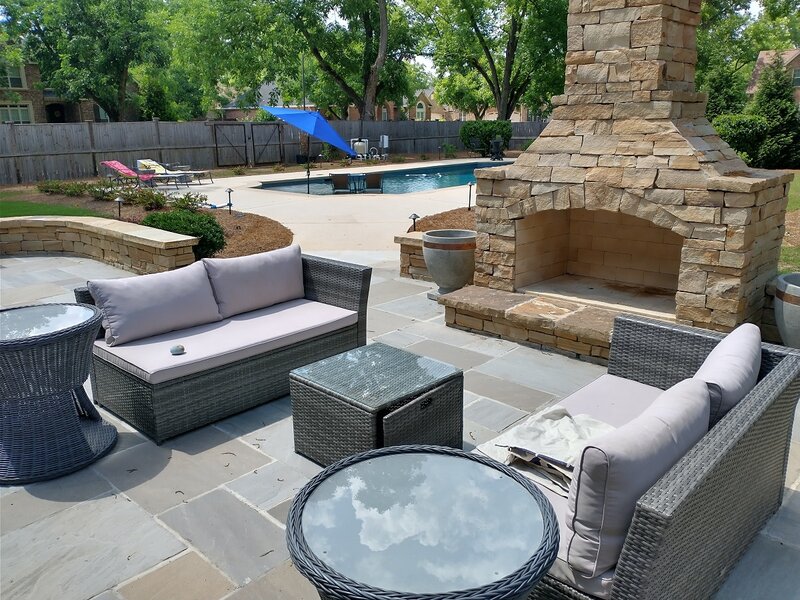 Our paver and stone creations offer a tremendous range of functionality and benefits that enhance the quality of life for homeowners. For example, Warner Robins patios and hardscape outdoor living spaces are perfect for hosting gatherings, parties, and social events.
They truly provide an enjoyable and inviting setting for family and friends to come together, even at a moment's notice. Whether it's a barbecue, a game night, or simply a place to chat and relax, these exquisitely designed and built spaces facilitate social interaction and create lasting memories.
For year-round leisure and entertaining with the addition of outdoor heaters, shade covers, or pergolas, patios and hardscape spaces can be used throughout the year, even in inclement weather. This extends their useability beyond the warm summer months, making them an investment in year-round outdoor living.
Warner Robins Outdoor Kitchens
A much requested addition to combination outdoor living spaces are Archadeck outdoor kitchens. As the joy of trying creative new recipes and food preparation techniques increases on social media, Archadeck suggests that you take it outside.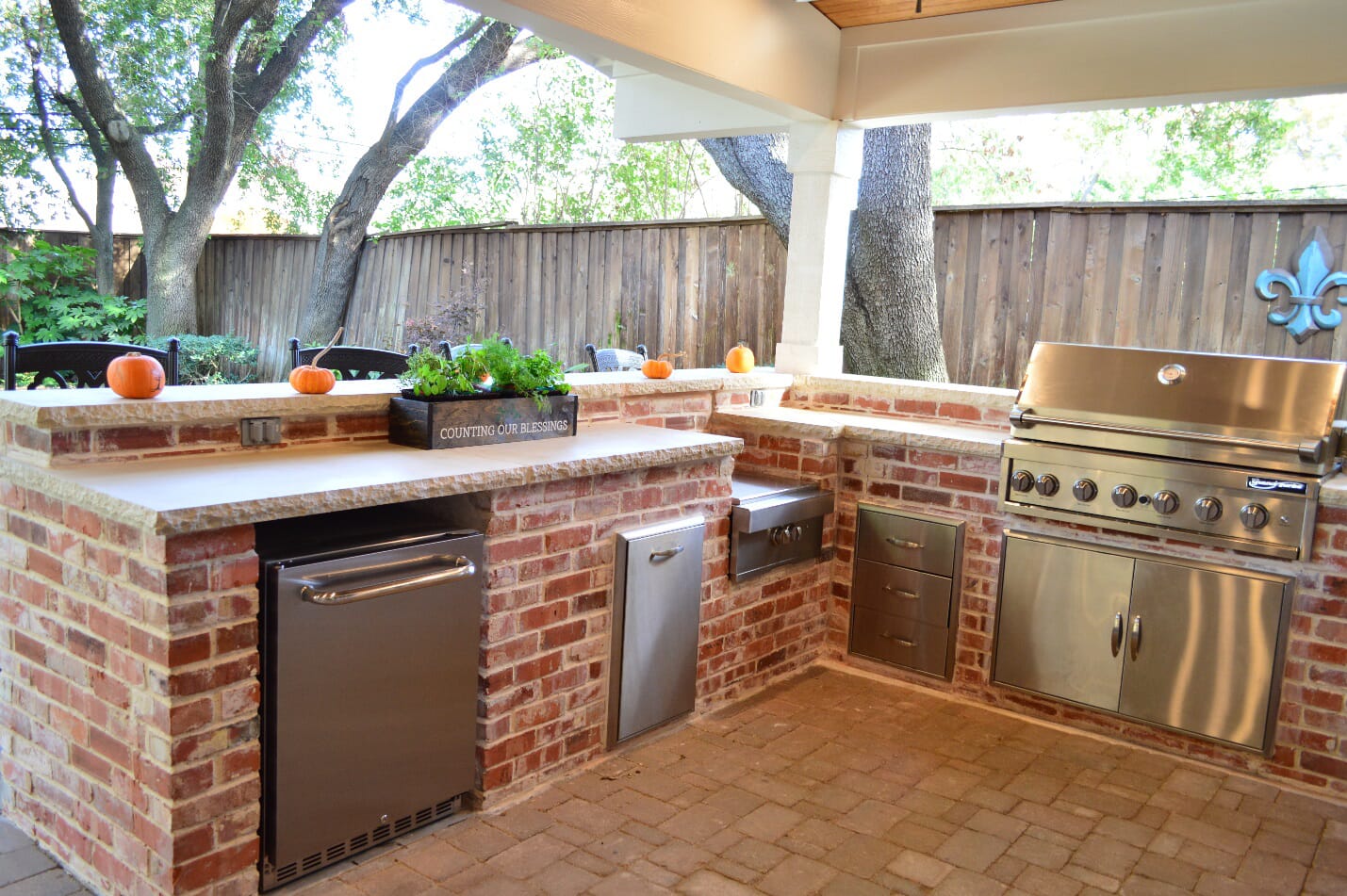 Today's outdoor kitchens by Archadeck of Central GA often include high-quality, weather-resistant materials such as stainless steel, stone, granite, and durable synthetic materials like outdoor-rated cabinetry. These materials not only withstand the elements; but they also contribute to a stylish and upscale look.
Our outdoor kitchens are no longer limited to just barbecue grills. Many outdoor kitchens now feature built-in pizza ovens, smokers, rotisseries, and side burners, giving our clients a wider variety of cooking techniques and menu choices.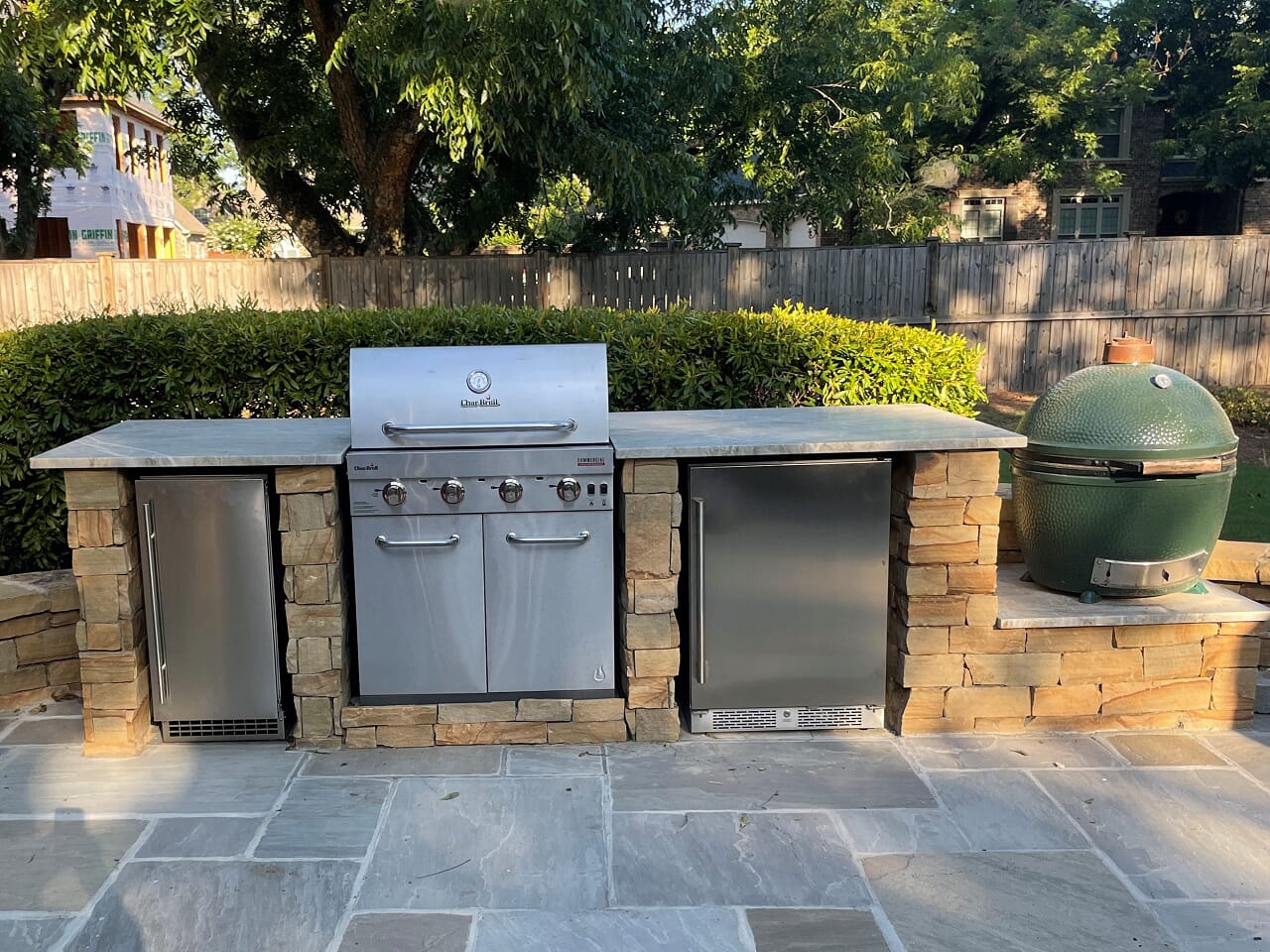 Custom outdoor kitchen designs now feature generous storage space, including drawers, cabinets, and shelves. This storage is designed to keep utensils, cookware, and grilling accessories organized and protected from the elements.
Plus, outdoor refrigerators and beverage coolers are becoming standard features in Warner Robins outdoor kitchens. These appliances keep drinks cold and ingredients fresh, eliminating the need to run back and forth between the indoor and outdoor kitchens.
Warner Robins Outdoor Fire Features
Once outdoors, your family and guests may not want to leave and keep the party going. To that pleasant end, adding a custom fire feature to your outdoor living space is a great idea.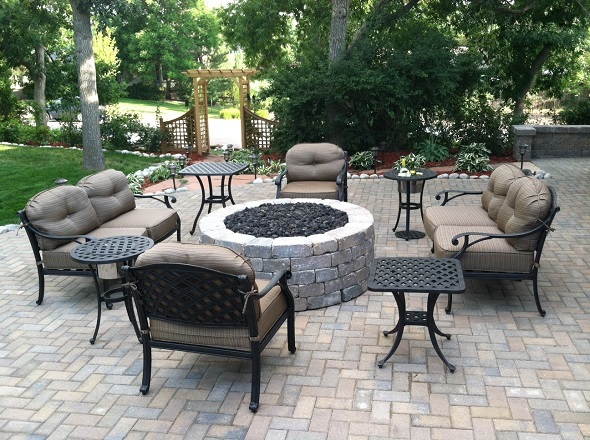 When it comes to new outdoor fire features, homeowners have a wide range of choices to suit their preferences, needs, and the overall aesthetic of their outdoor space. The number of options can be quite extensive, but here are two of the key choices one can consider.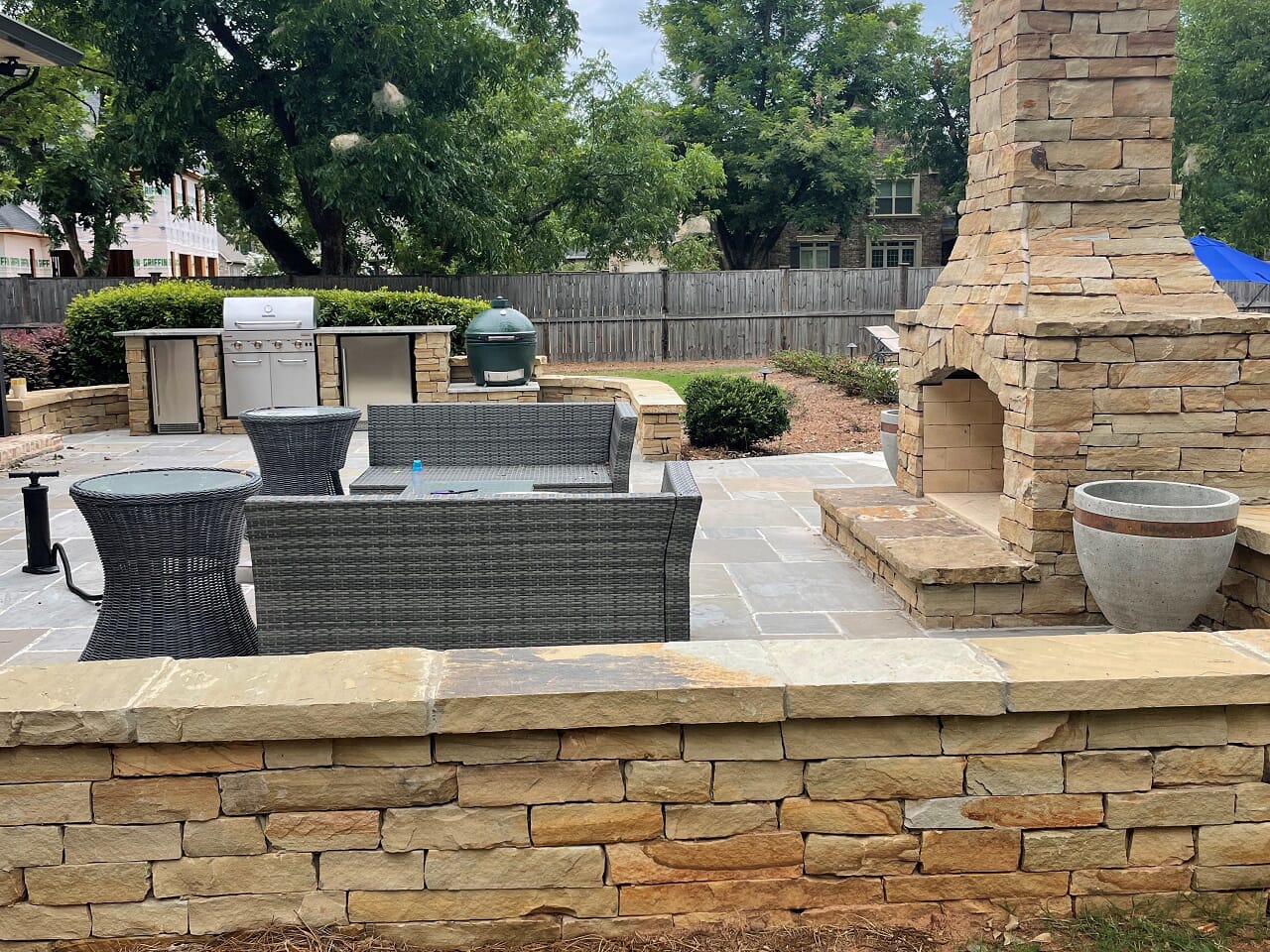 Homeowners can now choose between a fire pit and a fireplace. Fire pits are open and provide a 360-degree view of the flames, making them great for social gatherings. Fireplaces are more enclosed and offer a cozier, intimate atmosphere.
Warner Robins 3 Season Rooms, 4 Season Rooms And Sunrooms
For those who want and enjoy the absolute best of everything, consider our 3 Season Rooms, 4 Season Rooms, and Sunrooms.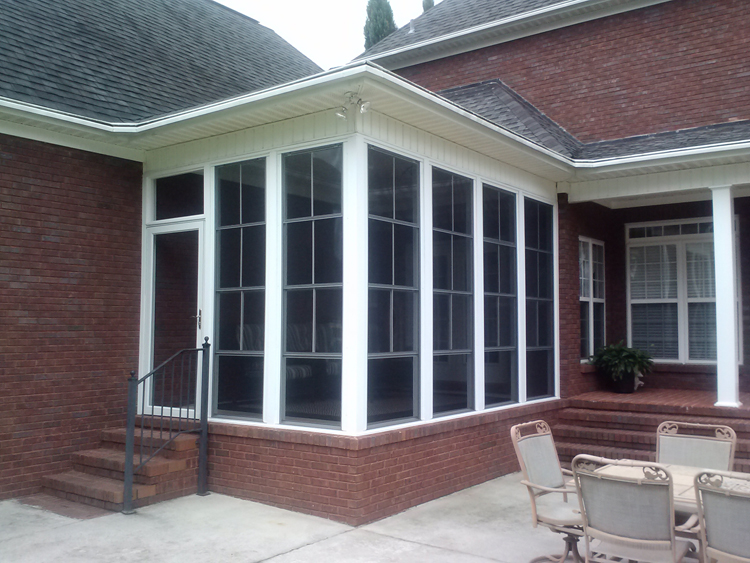 3-Season Rooms: Three-season rooms are designed for use during spring, summer, and fall. They are not typically insulated or equipped with HVAC systems, so they are not really suitable for use in extremely cold or hot weather. They often feature large windows or screens to let in plenty of natural light and fresh air. Screens can be replaced with glass panels in colder weather. In addition, they may have minimal insulation, if any, and are not designed to maintain a consistent temperature in extreme conditions.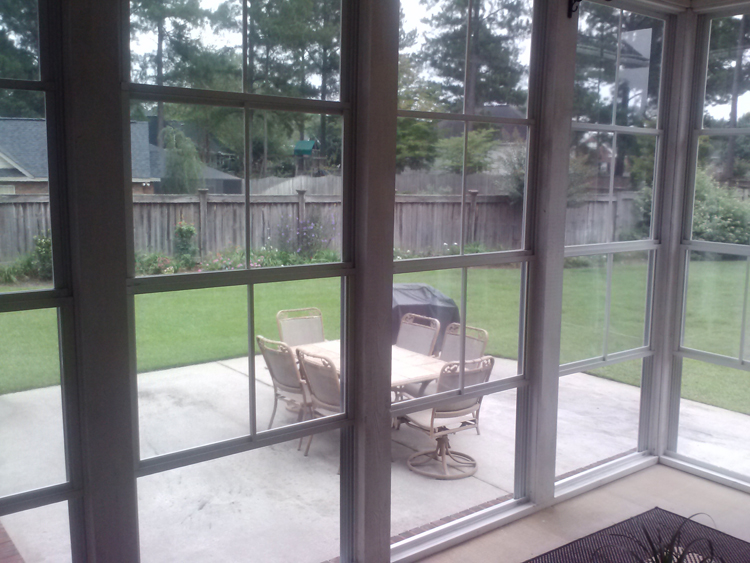 4-Season Rooms: Four-season rooms, as the name suggests, are designed to be comfortable and usable year-round. They are insulated and often equipped with heating and cooling systems, making them suitable for all seasons. These rooms typically have large windows with energy-efficient glass to maintain a consistent indoor temperature and are well-insulated to keep the space warm in the winter and cool in the summer. Flooring can vary but often includes materials like hardwood or carpet for comfort. As for functionality and utility, 4 season rooms can serve as additional living spaces, home offices, playrooms, or dining areas, allowing homeowners to enjoy the outdoors while staying comfortable in any weather.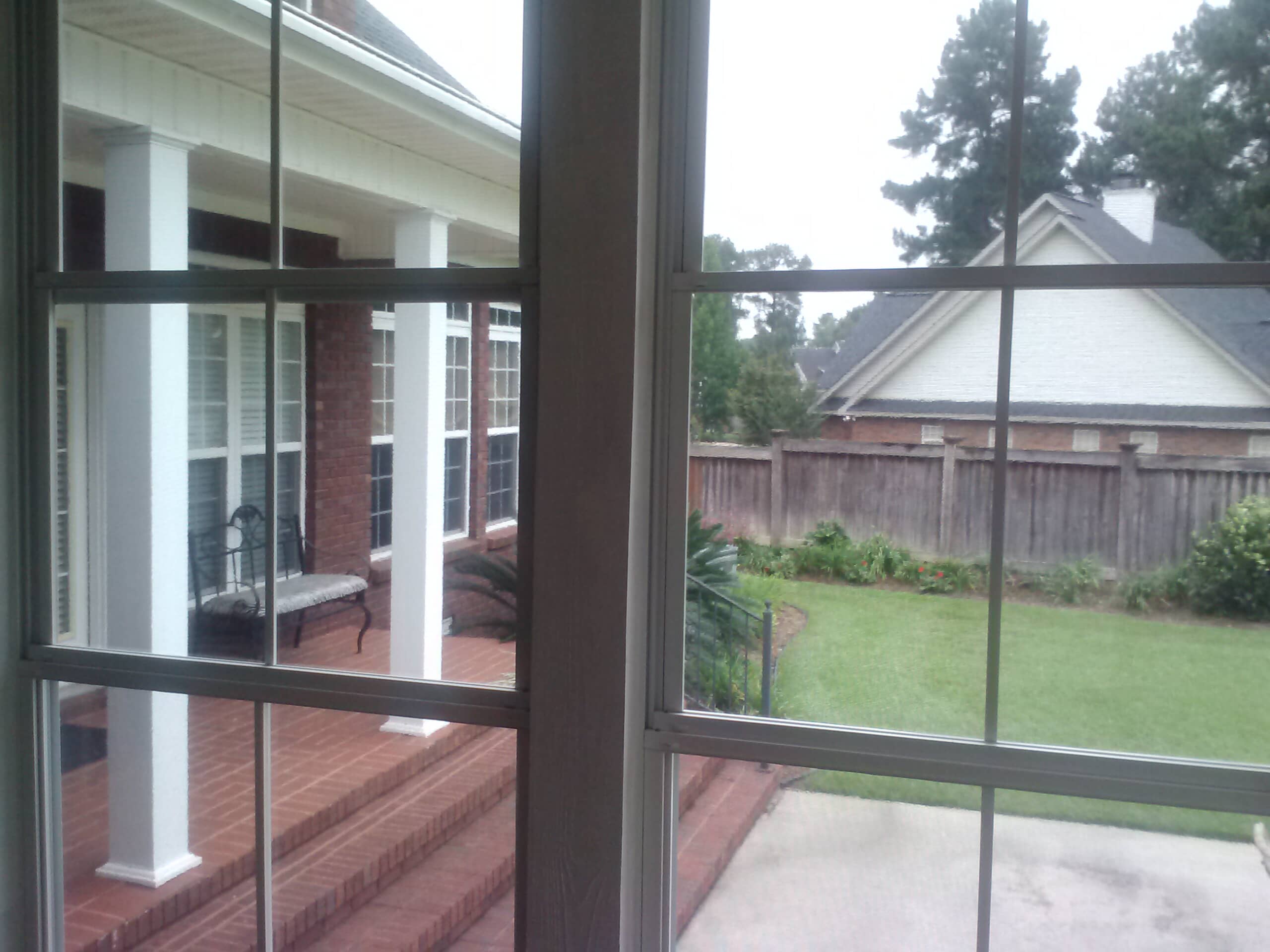 Sunrooms: Sunrooms, also known as solariums or conservatories, are designed to maximize exposure to natural light and outdoor views. They are often used as peaceful retreats, garden rooms, or indoor gardening spaces. They feature a high percentage of glass, including transom windows and sometimes glass roofs or skylights. They provide an abundance of natural light and a strong connection with the surrounding landscape. Warner Robins sunrooms often feature tile or stone flooring, which can help absorb and radiate heat from the sun, and are primarily used for relaxation or as a cozy space to enjoy the beauty of the outdoors in a climate-controlled environment.
Now That You Know Much More About The Finest Warner Robins Outdoor Living Space Builder, Let's Meet At Your Convenience
Call us today to schedule your complimentary design consultation by dialing (478) 241-8406. Or just click this link right here to instantly connect with us.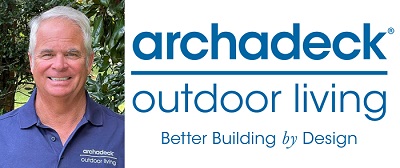 John Haugabook, owner Archadeck of Central GA.