Screened porches and open porches in the Macon Warner Robins GA area


Are you ready for your new favorite room in your house?
No other outdoor space epitomizes ultimate outdoor living enjoyment and relaxation better than an open porch or a screened porch. An open or covered porch takes you back to a time when the world moved a little slower and people took the time to sit back and relax in a rocking chair on their porch. Today's modern covered porches still achieve that same timeless charm but with updated amenities that make it more comfortable and with added function. Watch our video about porch options to get additional ideas for what structure is best for you.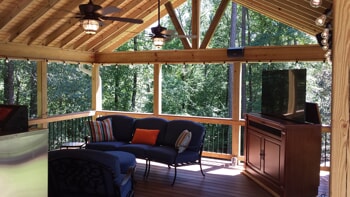 The great thing about open porches

Here is the central GA area, there are many days that are simply too hot to spend much time out in the direct sun. An open porch is a tremendous option that provides protection from direct sun but you can still enjoy bright sunny days and even cool misty days under cover of your porch. There are a number of different names for this space. Some even call it a covered patio. It is an open space with a permanent roof that's connected to your home. Another location option of an open porch is near your pool or detached from your house. This provides a space to get away from some direct sun and also some cover from light rain and even from falling debris such as leaves.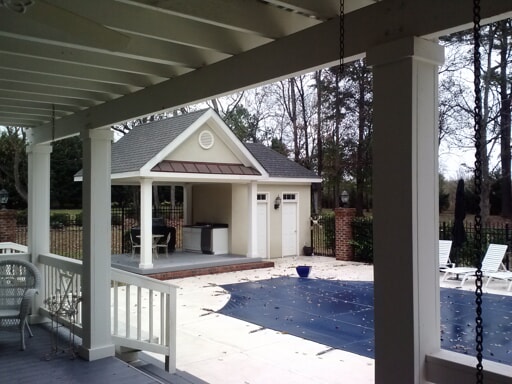 Contact us for a complimentary consultation. Call us at (478) 241-8406, email us or fill out the form below and we will quickly get in touch with you.