Here Comes the Sun!
When it comes to designing a custom sunroom, we have one that's perfect for you!
Dollar-for-dollar, a sunroom can be the best investment you make in your home. Sunrooms add dramatic aesthetics to your home and serve as a perfect gathering spot for a year-round outdoor living! A sunroom from Archadeck of Central Georgia is an easy way to add both natural light and value to your home.
We are your local sunroom contractor!
Every house is different and every client is different. That's why we refuse to offer a catalog full of sunroom designs. We prefer to look at each client's individual wants and needs and design a perfect sunroom for their home. We'll take a look at how the sun hits your house to determine how your room can receive optimal light. In addition, our sunrooms are built to the highest quality standards featuring custom "stick built" craftsmanship of a by gone era.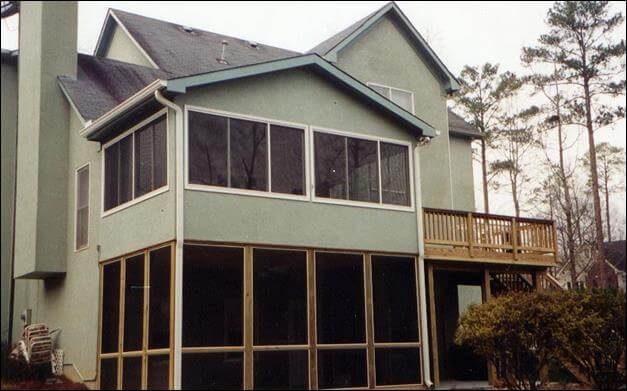 It all begins with a complimentary design consultation, so give us a call today at (478) 241-8406 to get started.