Building custom porches and decks in Johnson County KS since 2001
Since 2001, Archadeck of Kansas City has been designing and building custom outdoor living spaces for Johnson County homeowners in Overland Park, Olathe, Leawood, Lenexa, Shawnee and Prairie Village. Below, we'd love to share a few of our favorite projects and some new outdoor living trends we're seeing.
Overland Park, KS porch and deck builder
Overland Park homeowners are looking for outdoor living spaces that look original to their home. They want to ensure that every attention is taken to make sure their new space doesn't look like an afterthought that was added on. Archadeck carefully matches roof material, trim types and other materials to ensure our spaces look like they were built with the home.
In the photo below, take a look at the way the posts complement the color of the home's exterior. This particular open porch has a notable design feature. While the porch is a shed roof, it has a notched gable on the front end. While this allows some additional light into the space, it adds tremendous aesthetic appeal and a custom touch. The ceiling is finished with beadboard and has installed extras including lighting and ceiling fans.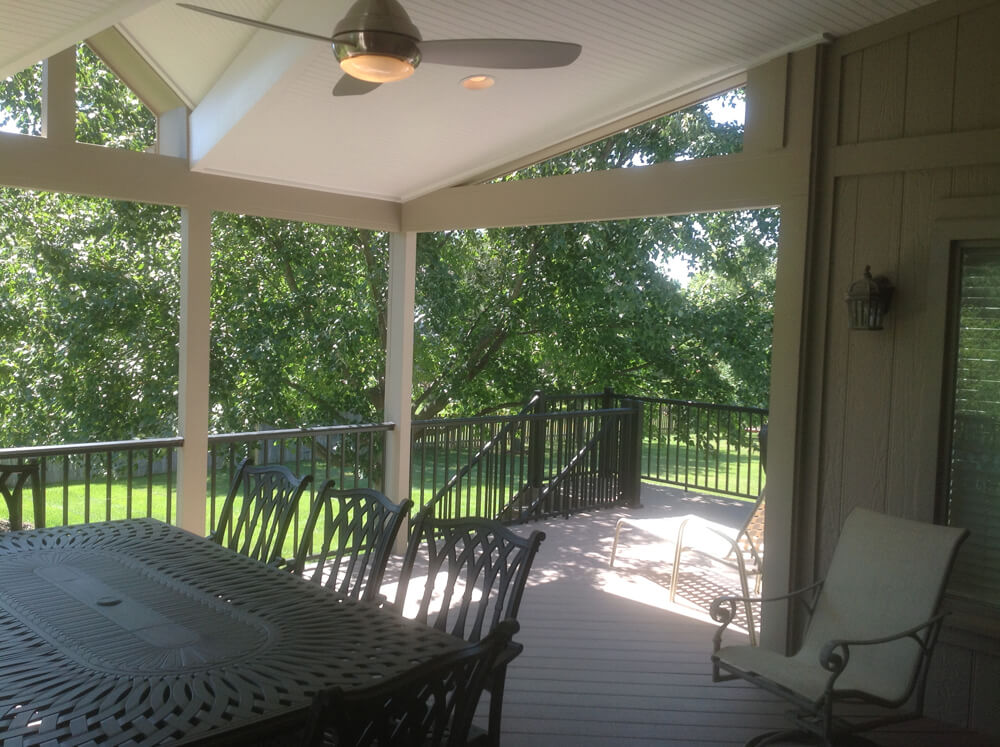 These Overland Park homeowners were conscious of every design detail of their new outdoor living space. While the porch's chimney exterior did not need to have a stone facade to meet code, these discerning homeowners wanted to make sure that the view from the attached deck was as lovely as the view of the fireplace from within the home. Read more about this fabulous new Overland Park porch and custom deck on our blog.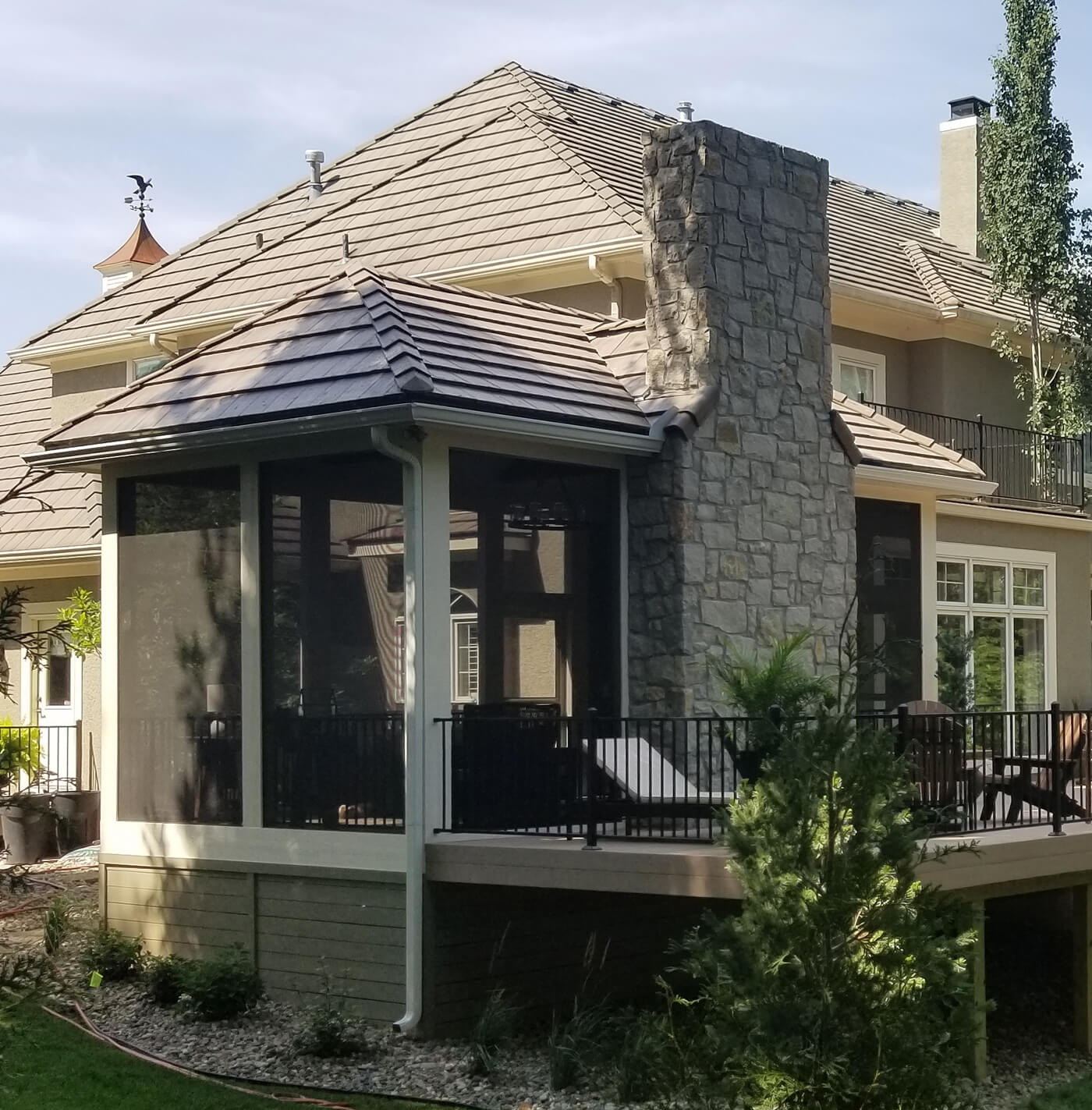 Screened Porch Overland Park KS
Because your screened porch is custom built and designed just for you, we have the flexibility to add unique custom design features such as the roof notch you see here.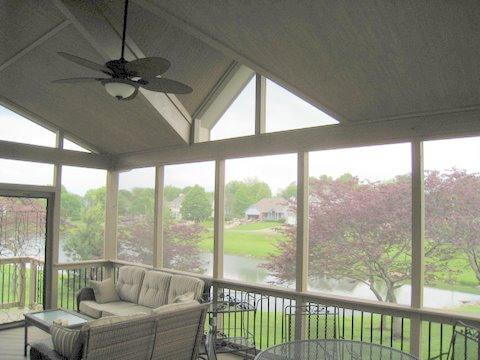 Ready to get started? Schedule your complimentary design consultation with our team today! Reach out to us at (913) 578-8990.