Archadeck of Chicagoland Referral Program
Could you use an extra $250?
At Archadeck of Chicagoland, we believe in the power of referrals and the value they bring to our business. We want to reward our clients for recommending our professional services to their family, friends, and neighbors.
Receive a $250 gift card for every referral you make who ends up purchasing an Archadeck project. It's our way of thanking you for spreading the word about the quality and craftsmanship of Archadeck.
We want to show our gratitude for your continued trust and support in us. For every additional project that you contract with Archadeck, you will also receive a $250 gift card. Whether it's a deck, patio, porch, or any other outdoor living space, we appreciate you for choosing Archadeck, again.
Refer Archadeck with the peace of mind that any referrals or additional projects will receive the same exceptional service that you have come to expect from Archadeck of Chicagoland. We take pride in delivering custom-designed & professionally built outdoor living solutions around the Chicagoland area.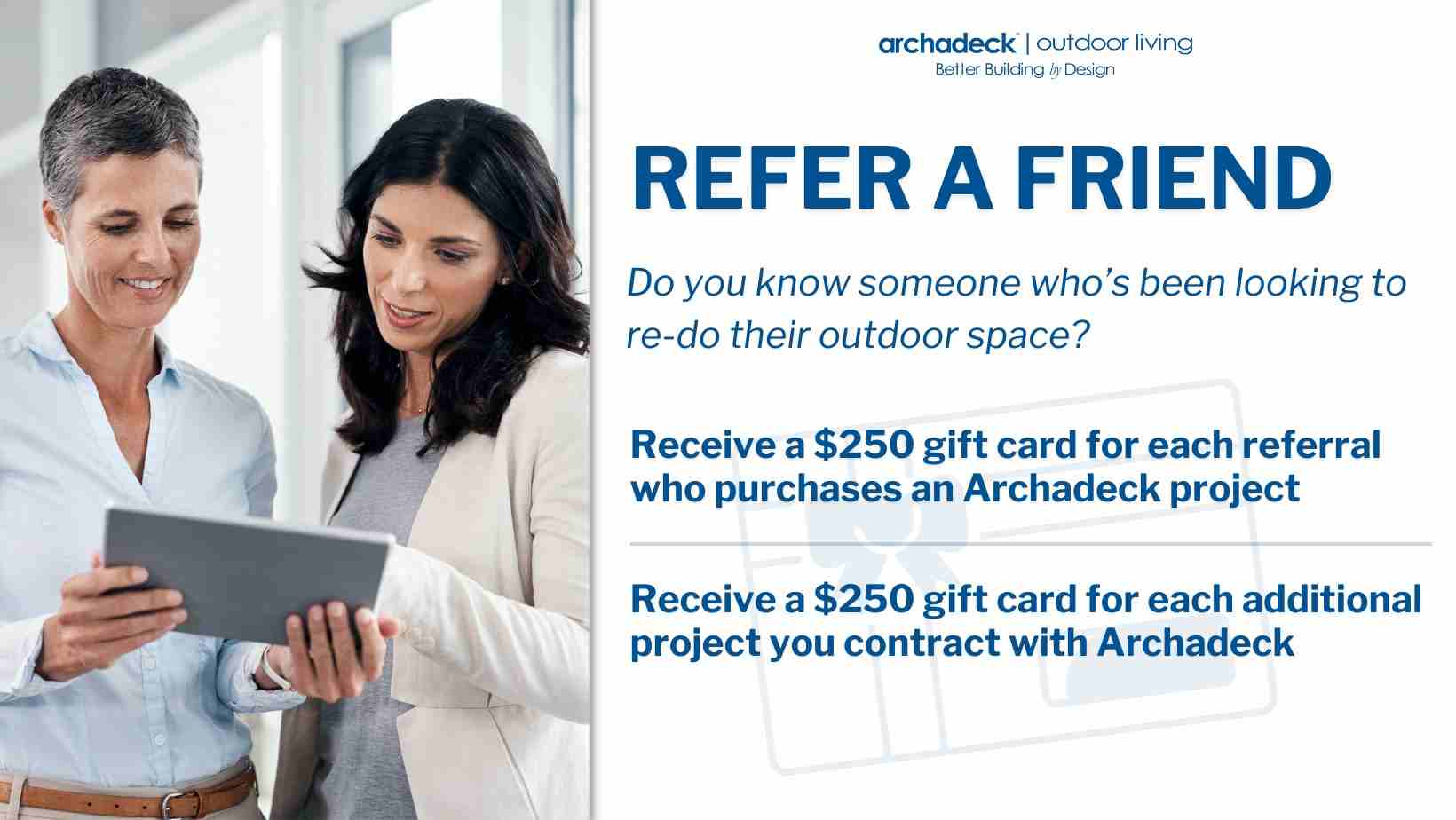 Why Archadeck: https://www.archadeck.com/why-archadeck/
Download our design guide: https://www.archadeck.com/charlotte/resources/free-design-guide/
Check out our Photo Galleries: https://www.archadeck.com/charlotte/photos-videos/photo-gallery/