Visit one of our Chicagoland design centers in Palatine or Naperville IL!
At Archadeck of Chicagoland, we design and build a custom space for every one of our clients. Truly, no two projects are the same.
Whether you're looking for a deck, porch, patio, pergola or other structure, there are a number of design considerations and likely many material options available. One of the best ways to put together your perfect design is by visiting one of our design centers. We know the importance of seeing the different material options and seeing them in use and not just in a tiny block of wood or tile that serves as a color sample. When you work with us, we invite you to meet with us in one of our two design centers. These comfortable design inspiring spaces help us work collaboratively to identify the absolutely best project for your Chicagoland area home. Read about and take a look at images below for a virtual tour. Give us a call to discuss your new project and come visit a design center to plan and dream together.
We recently moved our Rolling Meadows Design Center to a beautiful and spacious new Design Center in Palatine. Located on West NW Highway, you can see a fully built patio, pergola and screened porch along with material samples galore.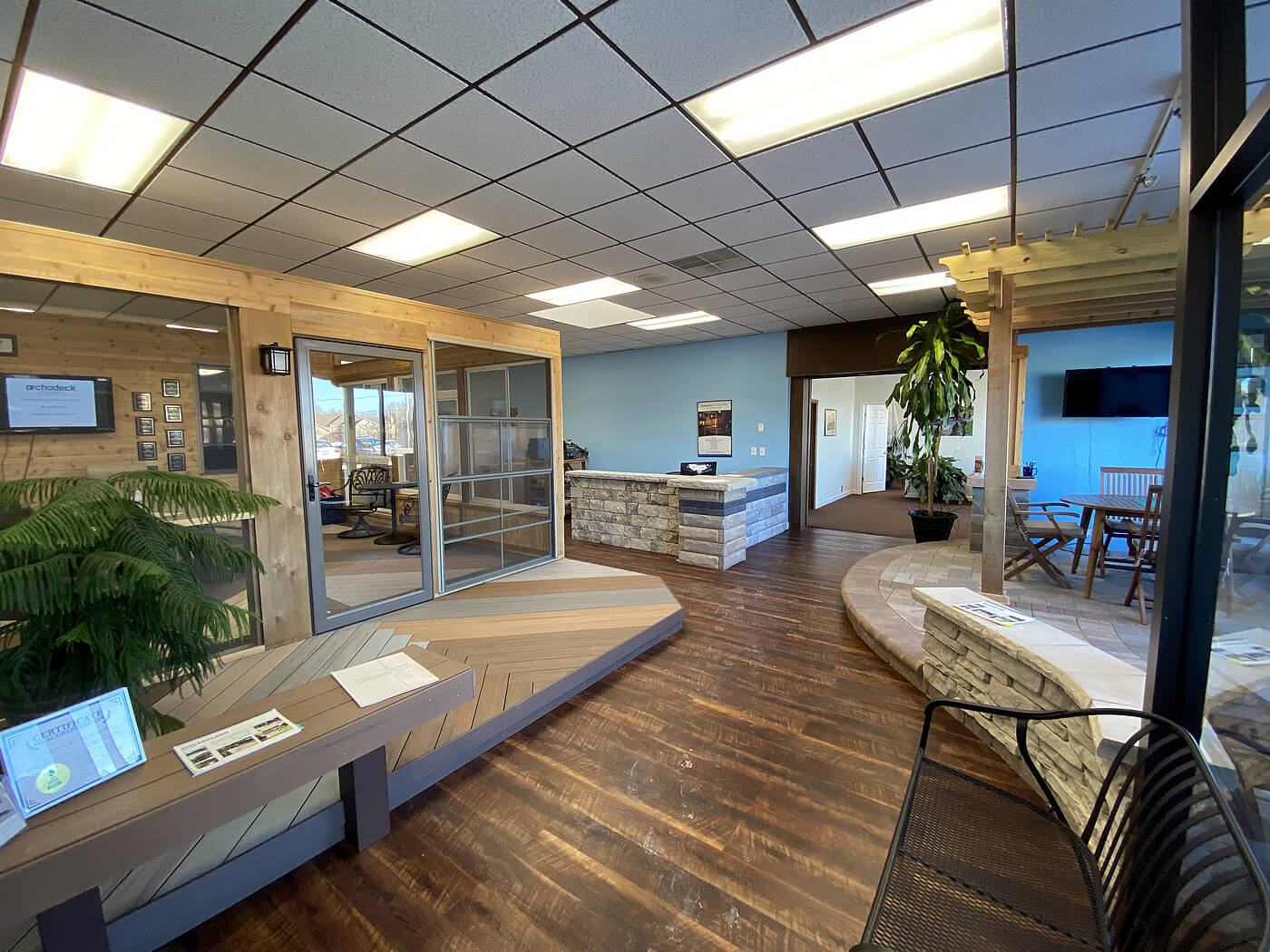 Welcome to our Palatine IL design center