An Oakville ON outdoor area to relish all your special moments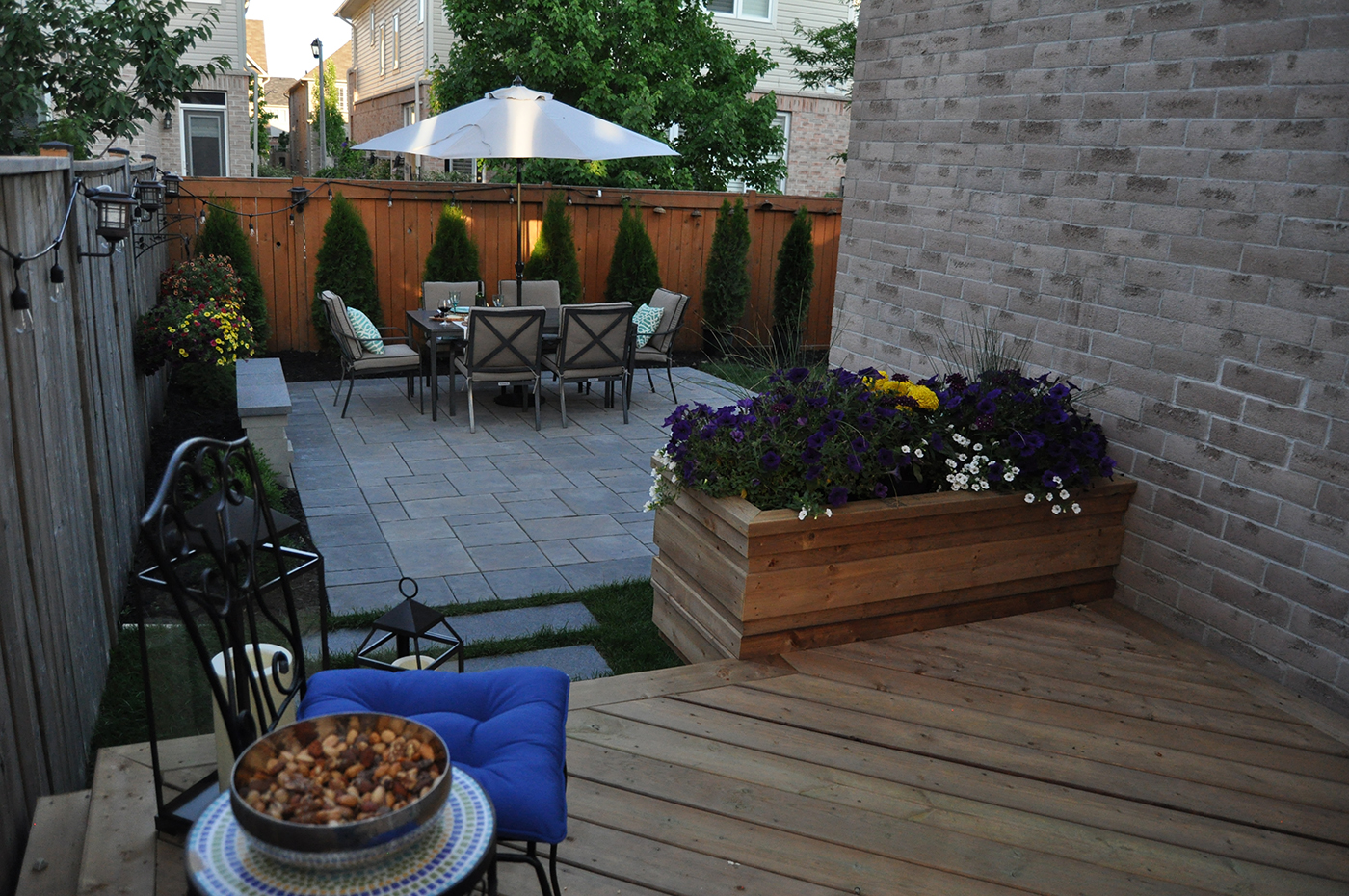 This stunning outdoor living space in Bronte Creek includes a Unilock custom designed and built paver patio along with a hardscape bench and a deck with built-in planters. Taking a look at this project, you'll notice how the entire space was utilized to maximize outdoor living enjoyment.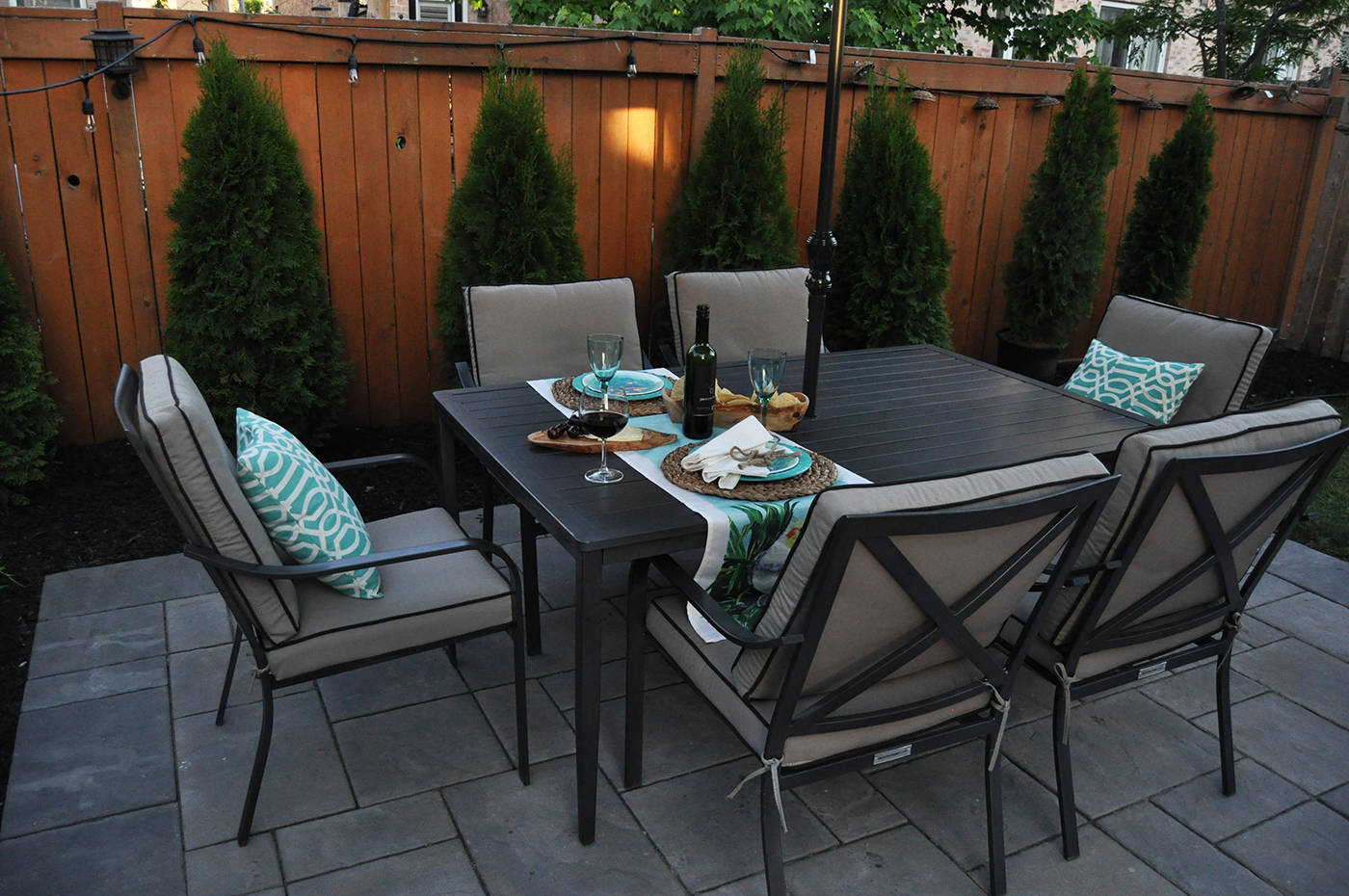 Seating 6, this eating area has a romantic cafe feel with the private setting of these Bronte Creek homeowners' own backyard. The patio stones are designed with just enough color and shape variation for visual interest but subtle enough to work perfectly with the rest of the outdoor living space.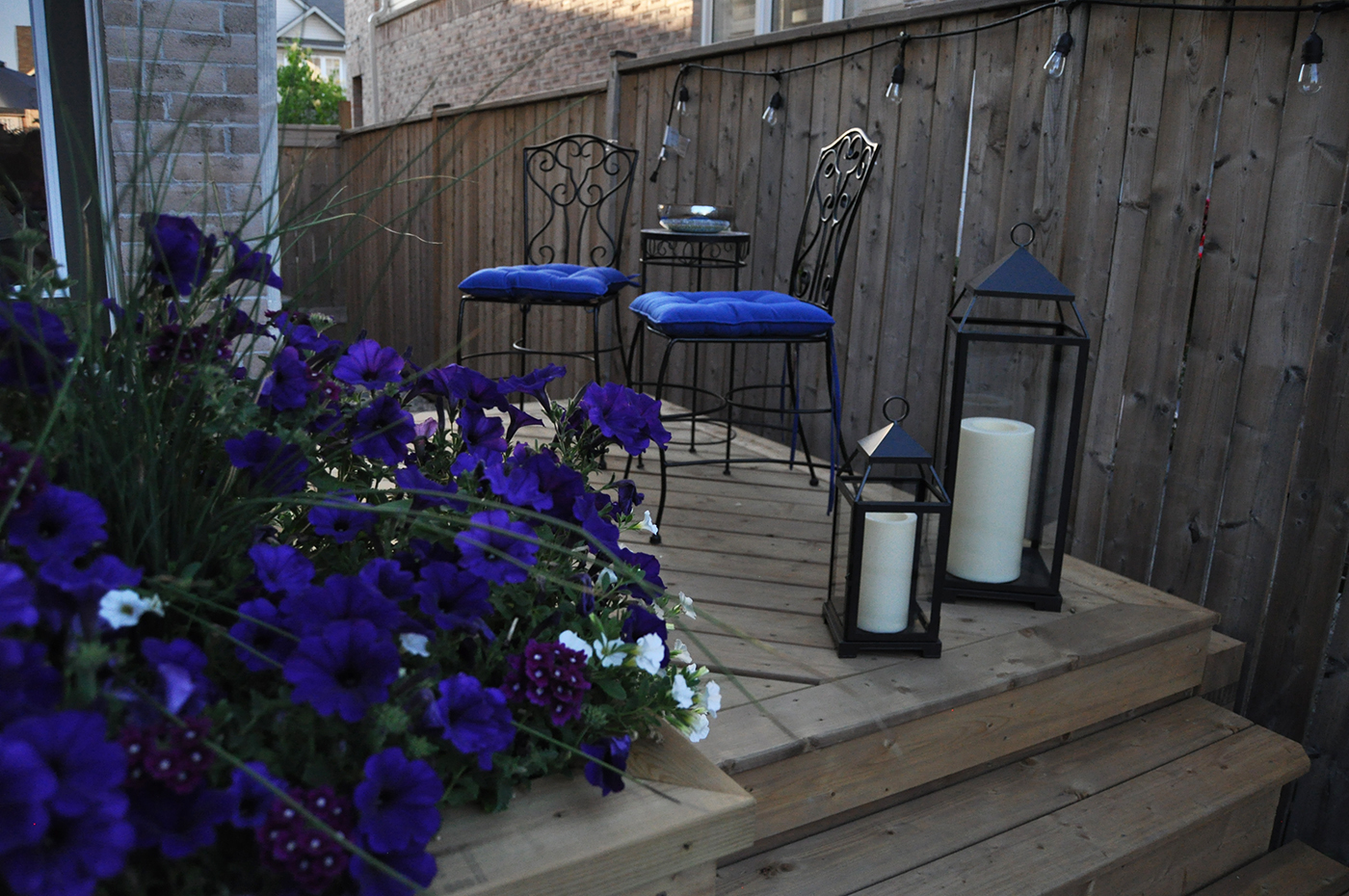 Take a look at the way this built-in planter box makes a huge statement in this cozy deck space. The planter box serves as a natural barrier and provides a multitude of decorating options. In the spring and summer, the family can utilize the space for vibrant plantings as you see here. In the colder months, the summer flowers can be switched out with deep green topiaries or other winter outdoor decorating favorites.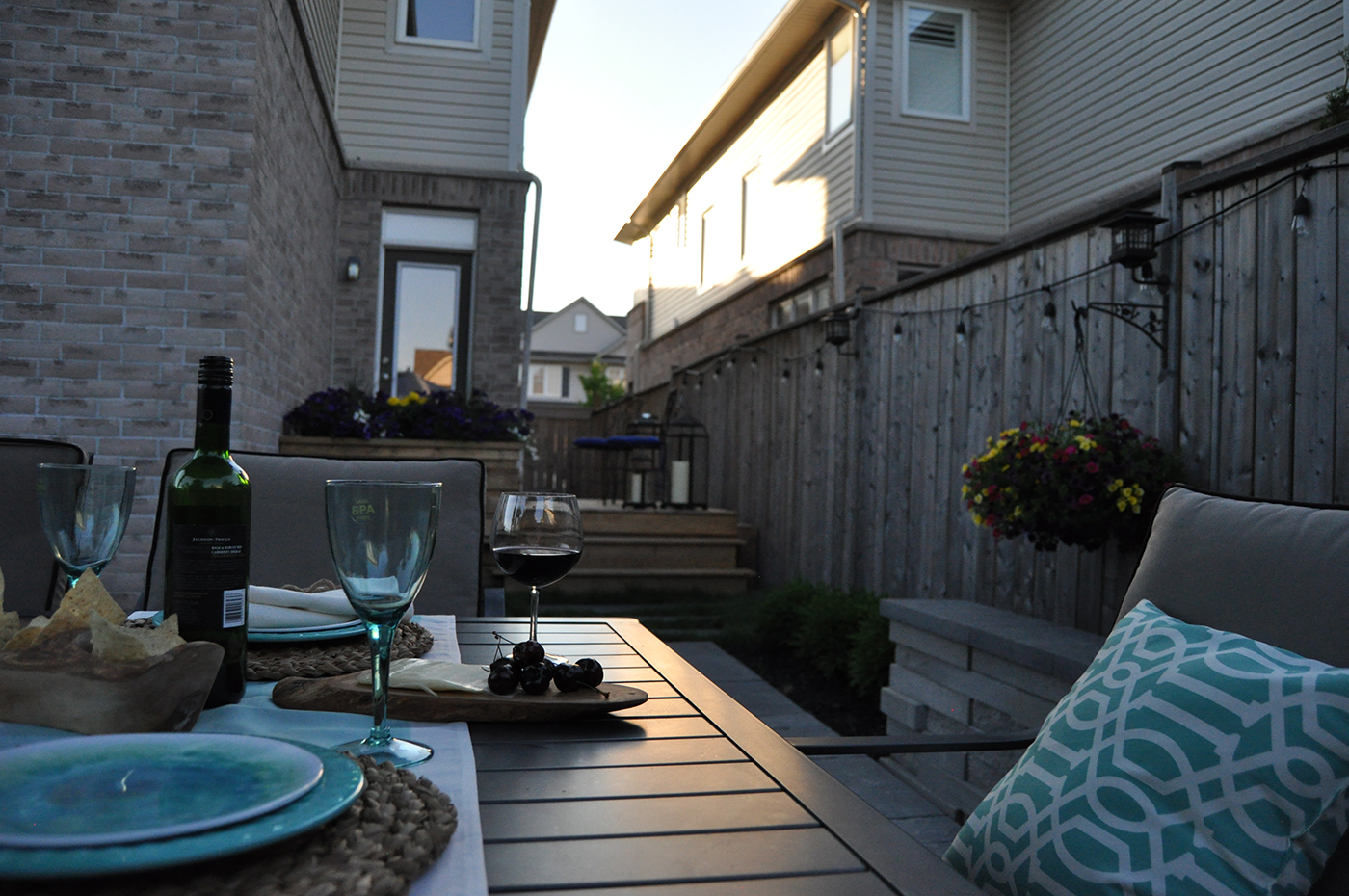 Bring your favorite restaurant to you. Imagine a long day or a long week. Often you don't want to go out but prefer to kick your legs up at home. Taking a look at this space, it's the ultimate retreat for rejuvenating after work or after a long day of shuttling the little ones around. It's the ultimate private oasis.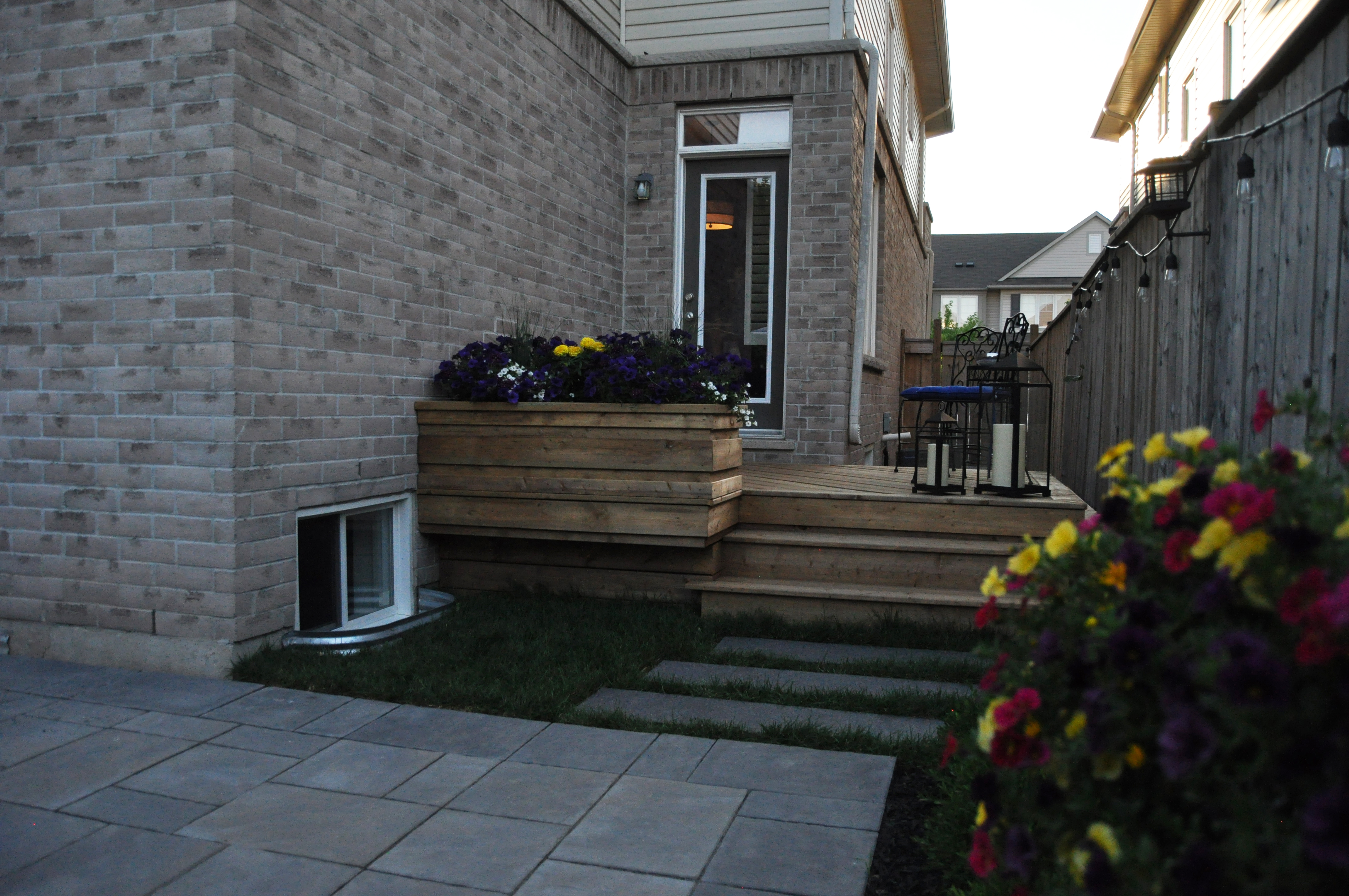 Just steps away from where you enjoy your morning coffee, invite a few friends over for a Friday evening celebration.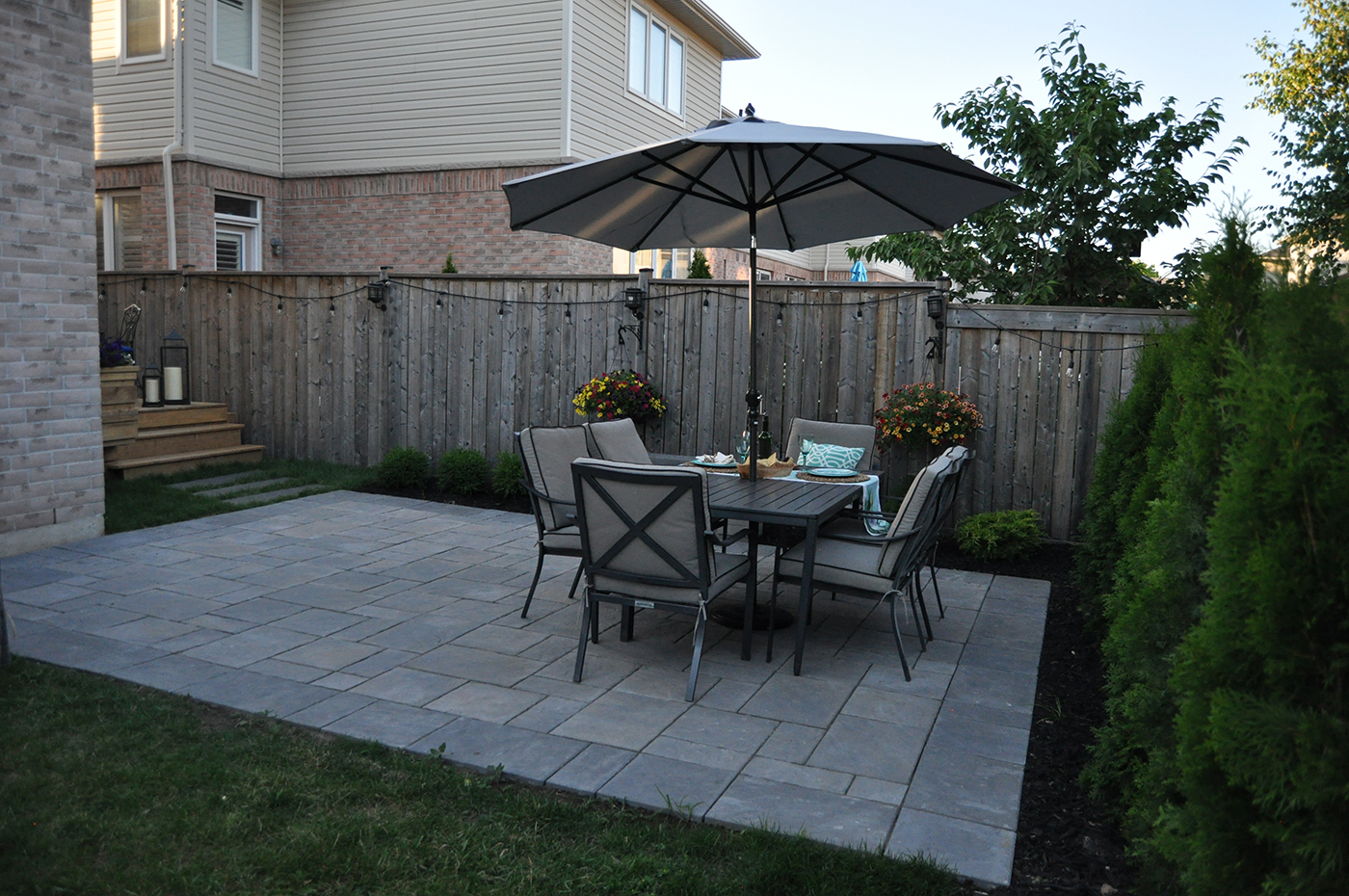 This Unilock paver patio comprises of stones in warm subtle colors for a romantic yet clean look for this patio. The patio is a great size to fit a table that seats 6 along with a couple chairs on the other side.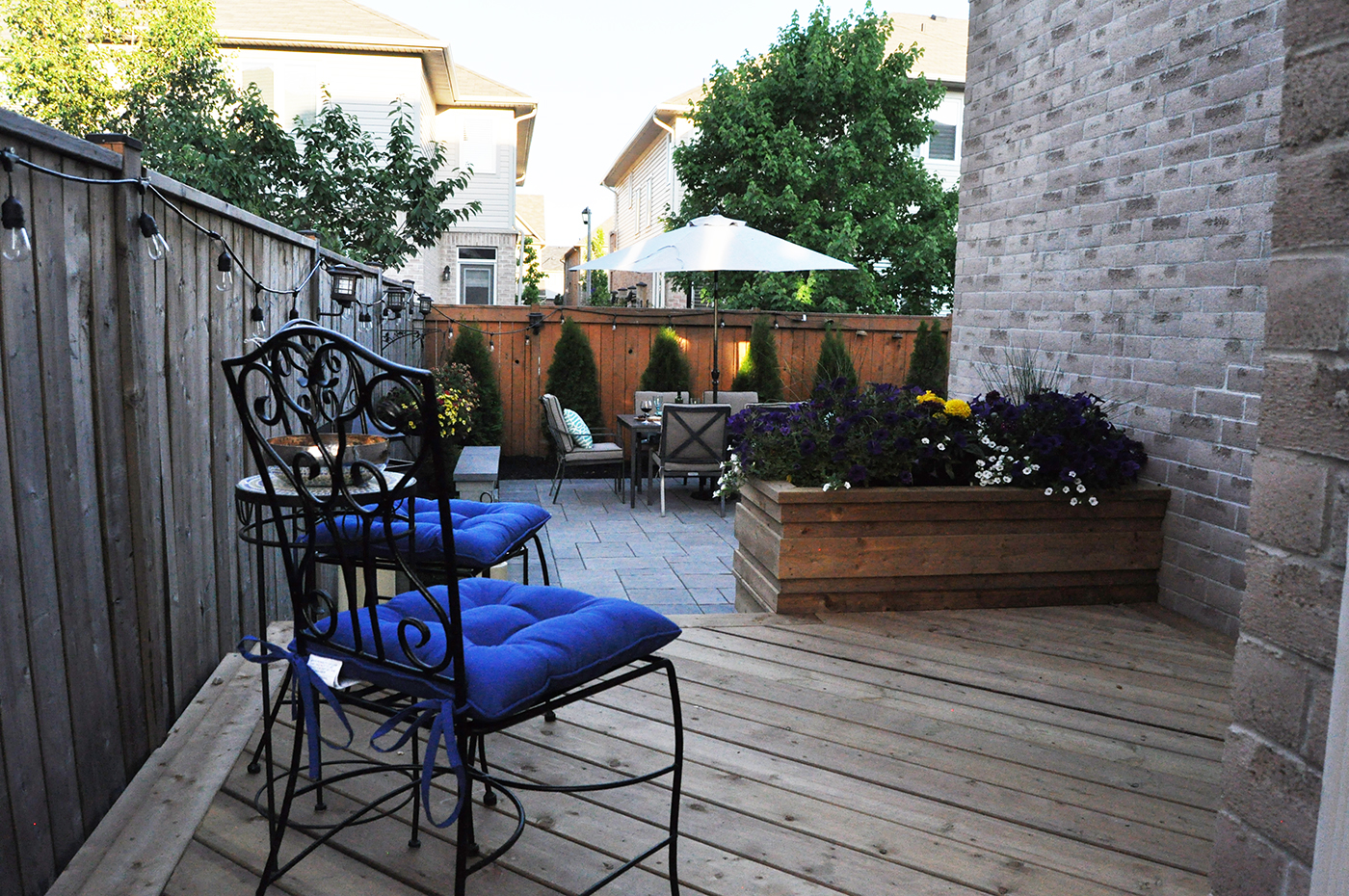 Whether day or night, what a tremendous view! Perhaps you want to enjoy a private conversation and a beverage while others are eating out on the patio. Perhaps you want to move your morning coffee to a relaxed breakfast out on the patio. This deck and patio combination project provides so many options!