How much time do you want to spend on maintaining your Oakville Home deck?
Think back 20 or 30 years. Do you remember having to scrape, sand and paint the siding on your home? If you remember trying to maintain wood used for an outdoor structure, you may be first in line for a low-maintenance deck for your Oakville, ON home. Or perhaps you remember being reminded to throw on your shoes before skidding across the wood deck to protect your feet from splinters. Indeed wood used for outdoor applications holds up better than it did in the past due to more recent pressure-treating techniques. But there are some inescapable maladies suffered by all wooden outdoor structures. First, wood will gray out. Whether you choose pine, cedar or even the higher end Brazilian hardwoods such as Ipe; the shade of your wooden deck or porch will fade to gray. Some may prefer the familiar color of a gracefully aged natural wood.
There is an alternative decking and porch flooring material for your Oakville-area deck. Composite or synthetic decking from companies like TimberTech, AZEK and Trex are great options for low-maintenance decking. How often will they need to be scraped and sanded and stained? Never. That's right. Composite and synthetic woods do not require annual maintenance. They maintain their color and patterning over the life of the board and even provide a 25- or 30-year warranty to that effect.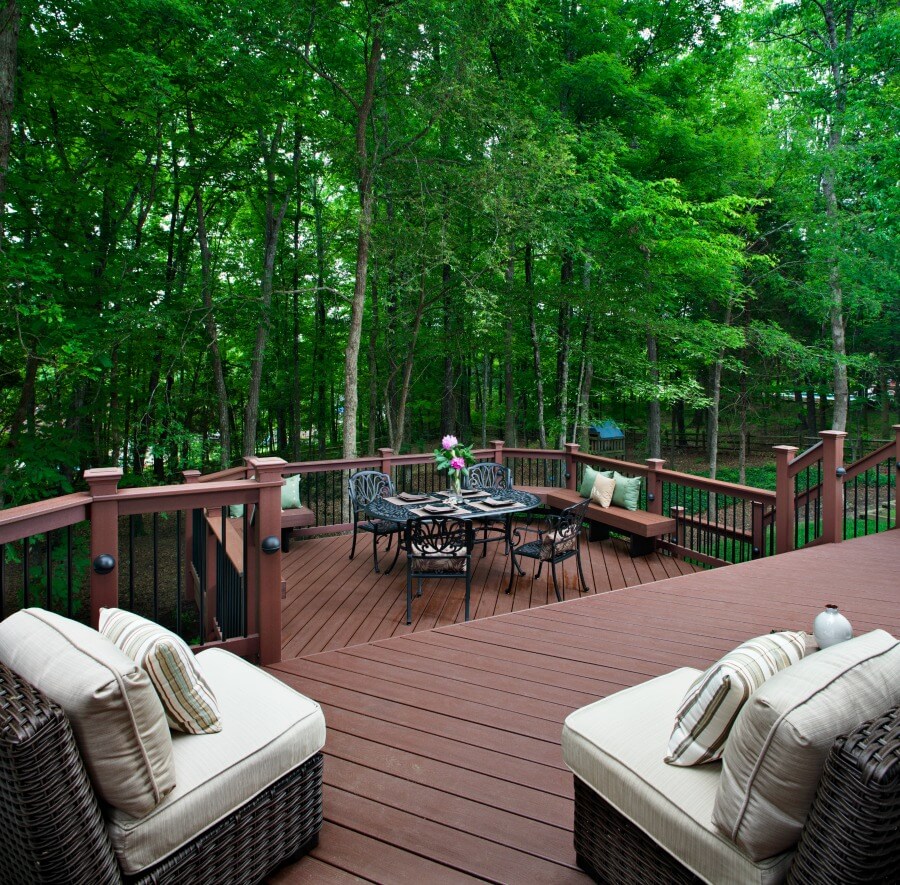 Not only can you cross annual maintenance off your list of worries, you also won't need to worry about material defects, splinters, and damage from termites or rot. Depending on the low-maintenance brand, your decking or porch flooring board may even provide protection from cupping and even from staining.
There is a difference between low-maintenance and no-maintenance
Spills, splatters, and debris. No matter how good a floor board, it will not clean itself. You will still need to wipe up anything that falls or otherwise lands on the boards. Think about cleaning hardwood inside your home. If wine or ketchup fall on your floor, they need to be wiped away with a moist sponge. If dirt is tracked on the floor, it will need to be swept or mopped off. If leaves and other debris settle leaving some mud behind, it will need to be washed off. Provided that clean up is done, you can count on the engineered material to ensure no annual maintenance is required.
Our consultation is completely free. Give us a call at (877) 362-5802, drop us an email or fill out the form below and we will contact your shortly.