Luxurious Poolside Living with Charming Oakville Covered Porch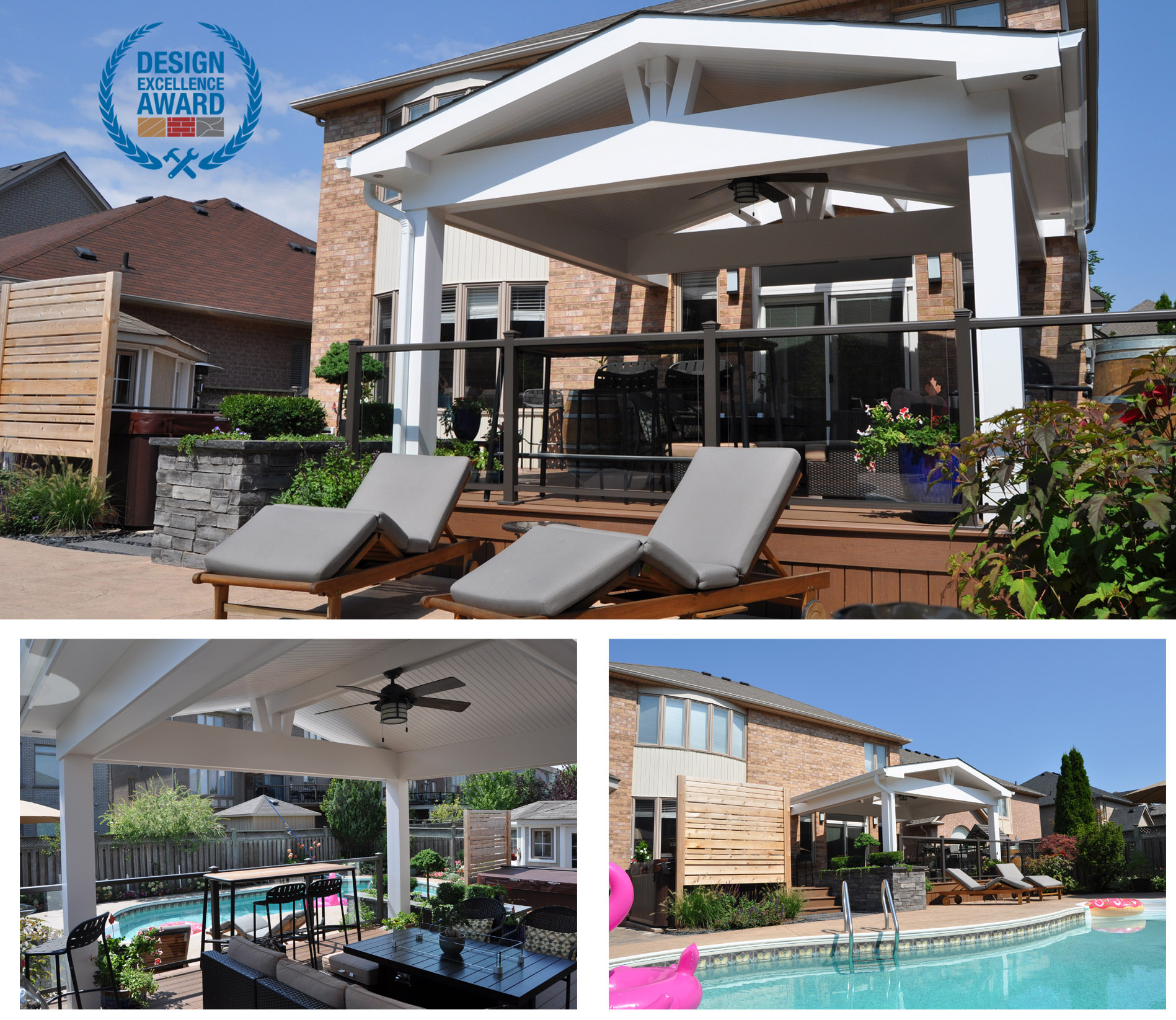 Luxurious Outdoor Living in Oakville Offers Something for Everyone
We were contacted by this Oakville family to create a cottage-like sanctuary at home for them to enjoy every single day. The resulting backyard retreat offers a place for everyone, a sunny pool deck for soaking up some rays, a covered porch for shade, and a hot tub with privacy wall for further unwinding. Every detail was thought of, from the stacked stone planter box to the central location of the composite deck stairs, this backyard oozes luxury, but also functions like a dream. When it comes to covered porch additions in Oakville, we've got you covered!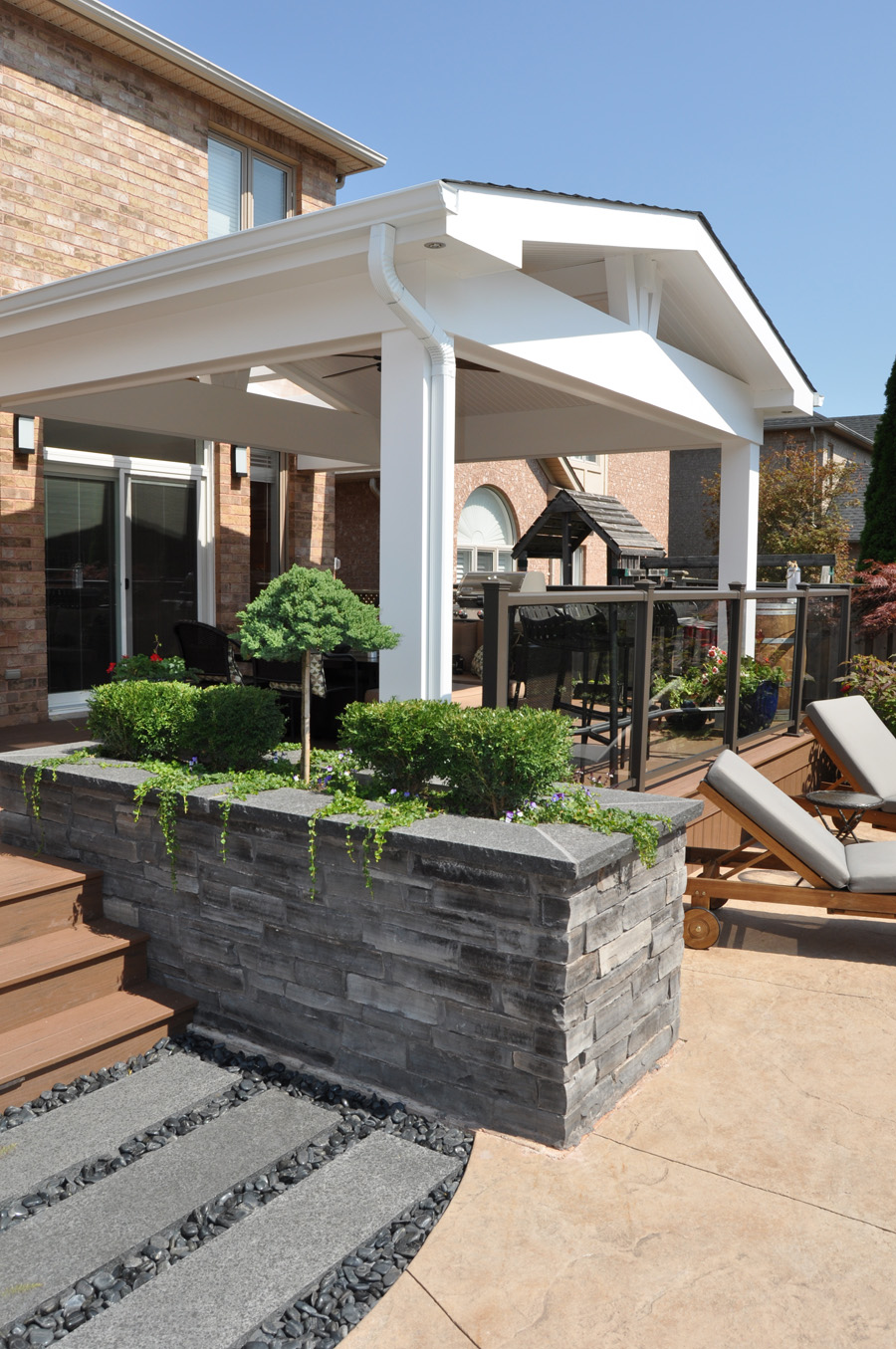 A Porch Roof Takes this Oakville Composite Deck to the Next Level
This low-maintenance Oakville deck is a perfect place for poolside relaxation. With a luxurious porch roof to block hot sun and rain, this family can enjoy their covered back porch in a variety of weather. Featuring glass and aluminum railings on two sides with a stunning stacked stone wrapped planter box along the staircase, this porch is modern and warm. The open gable roof features masculine columns, PVC tongue and groove ceiling, and a ceiling fan for additional comfort in warm weather. The addition of sky lights in the porch roof allows for maximum natural light to enter the adjacent interior living space.
Covered porches or porch roof additions are a perfect way to increase your time spent outdoors by taking luxurious indoor comforts outdoors. If you're interested in a porch, deck, or patio for your home, call Archadeck of Oakville, Burlington, West Mississauga & Milton today! (877) 362-5802