This Classic Open Porch on Mississauga Rd Creates a Tranquil Destination for a Perfect Staycation
Life is Good in This Mississauga Road Backyard Oasis
A popular trend in today's outdoor living spaces is to create a vacation-like atmosphere right at home. With today's busy schedules, it is important for families to be able to completely unwind, disconnect, and entertain friends, at home, when they are able. This family has created a perfect place for a Mississauga staycation with a pool, patio, and now an open porch by Archadeck of Oakville, Burlington, West Mississauga & Milton. By adding a composite deck with a cathedral porch roof, we have given this family a comfortable protected place to enjoy and host parties during a variety of weather conditions. A perfect poolside party area for everyone to adore.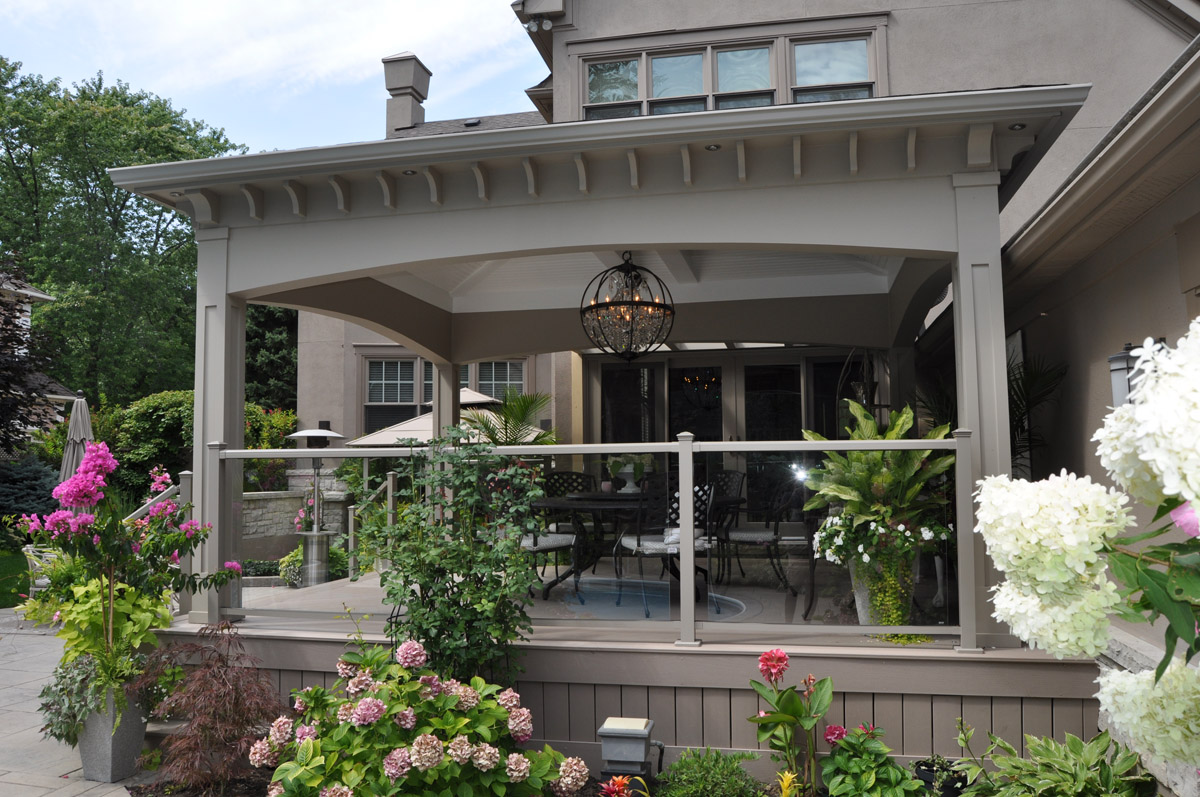 Mississauga Road Poolside Covered Porch
We chose a cathedral roof with a flat connection to the house for this Mississauga open porch, allowing it to work with the transom windows of the home's existing architecture. We did not want to block any natural light shining in those windows, so we added a row of modern Plexiglas covered skylights to connect the porch roof to the home, keeping the entryway dry while light can still pass through. The roof design and classic bracket details work very well with the exterior of the home.
We continued the classic design with masculine posts but used modern low-maintenance materials such as aluminum and glass railings, and composite decking boards in a diagonal pattern. The glass railings will allow for clear views of the backyard space, while the aluminum posts match the composite decking and will require very little maintenance.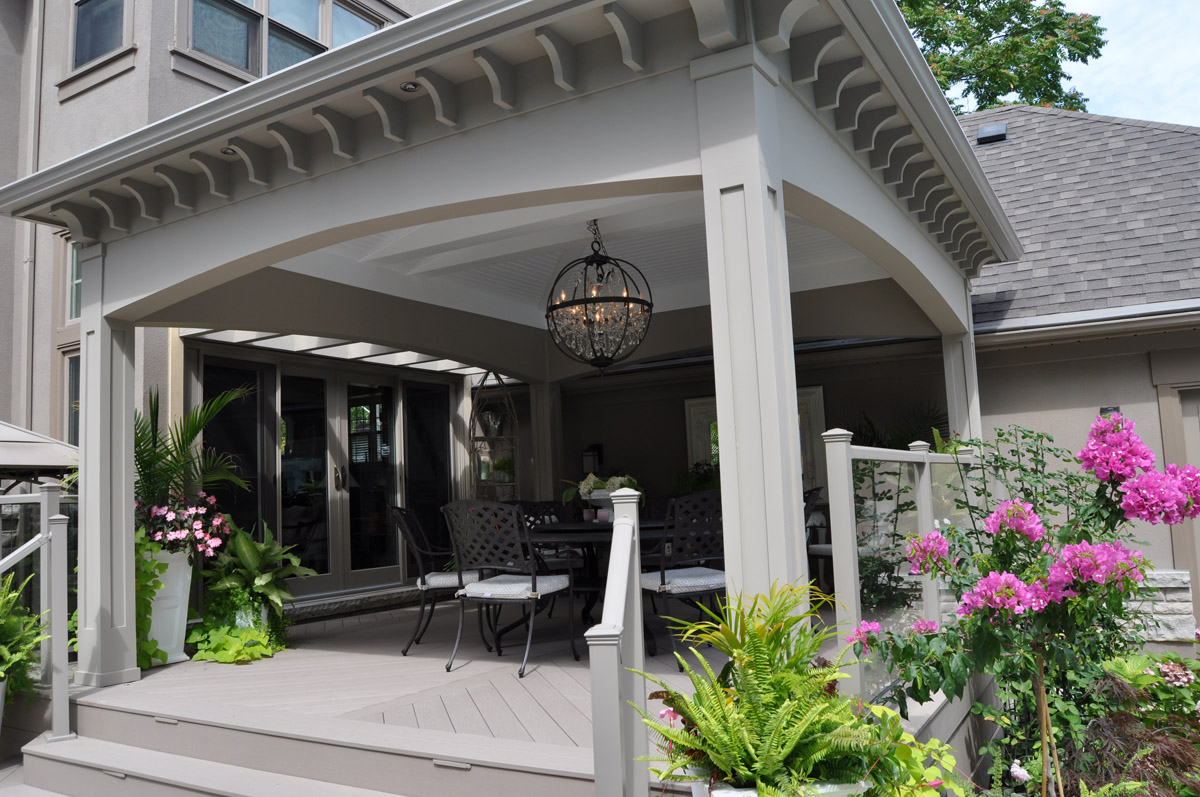 The full extent of the magic is discovered when you climb the wraparound porch stairs and step into this Mississauga covered porch. With a PVC tongue and groove, vaulted ceiling in bright white, custom trim work, and a magnificent chandelier, you could quickly forget you're enjoying a local backyard space. It truly feels like a luxury resort, allowing your cares to melt away so you can enjoy the day.
Open covered porches, or porch roof additions are a perfect way to increase your time spent outdoors, allowing you to take all of the comforts of the indoors out. If you're interested in an open porch, deck, or patio for your home, call Archadeck of Oakville, Burlington, West Mississauga & Milton today! (877) 362-5802