Take a look at this stunning new wood deck in Bronte Creek!
Depending on the grade of your yard, your options may be limited with the elevation of your new deck. In many cases, a very low-to-grade deck is an option when you have a relatively flat back yard. One big benefit about decks that are under a certain height (check local building codes) is these low decks often don't require a railing. Railings can make a deck feel smaller. A deck without a railing feels roomier and allows you to feel more connected to your backyard.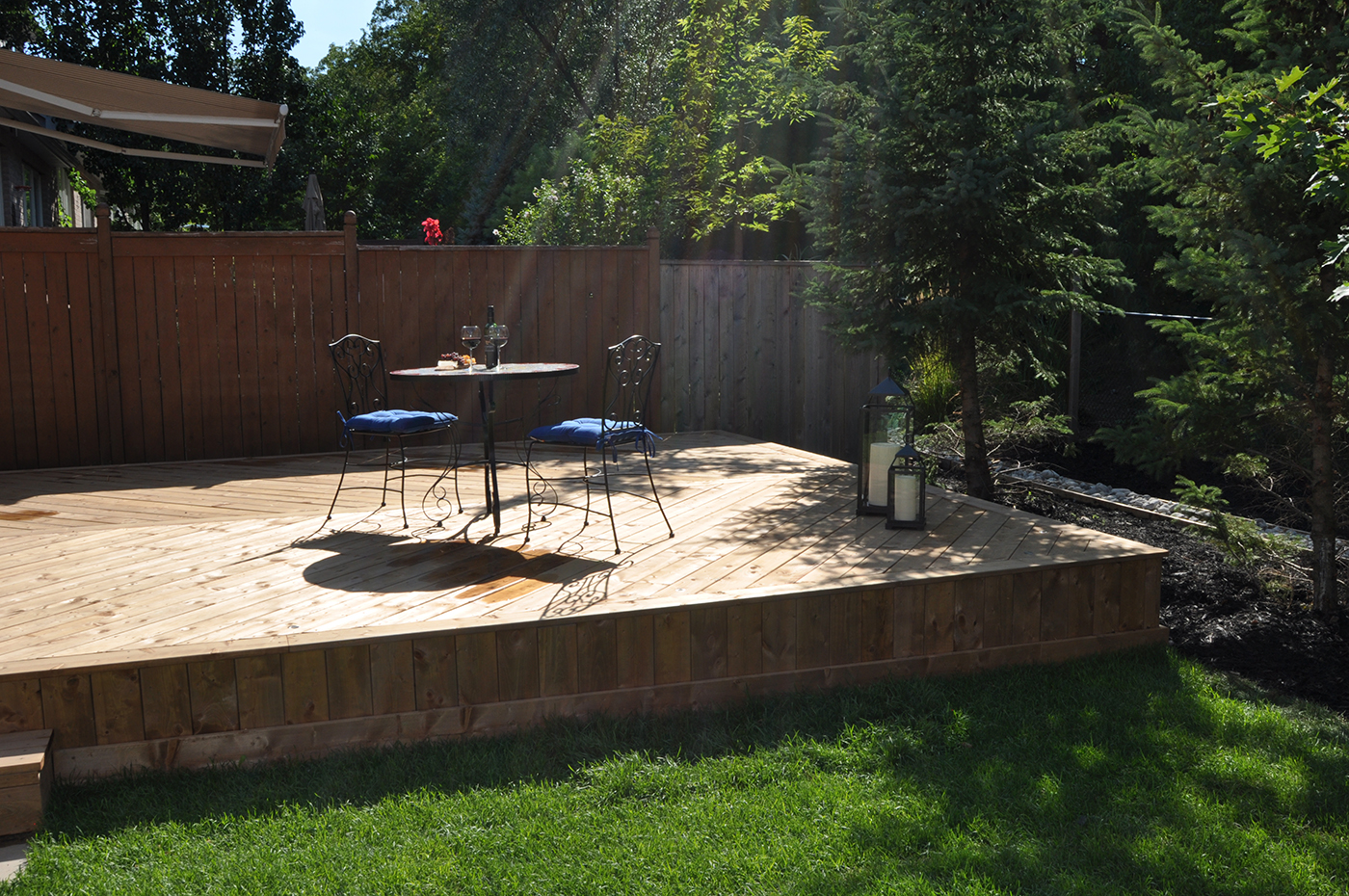 As seen in the image below, this yard had plenty of direct sunlight but nowhere to sit and enjoy it. This deck is nicely sized to accommodate a small table as well as a couple chairs for seating as well as eating space.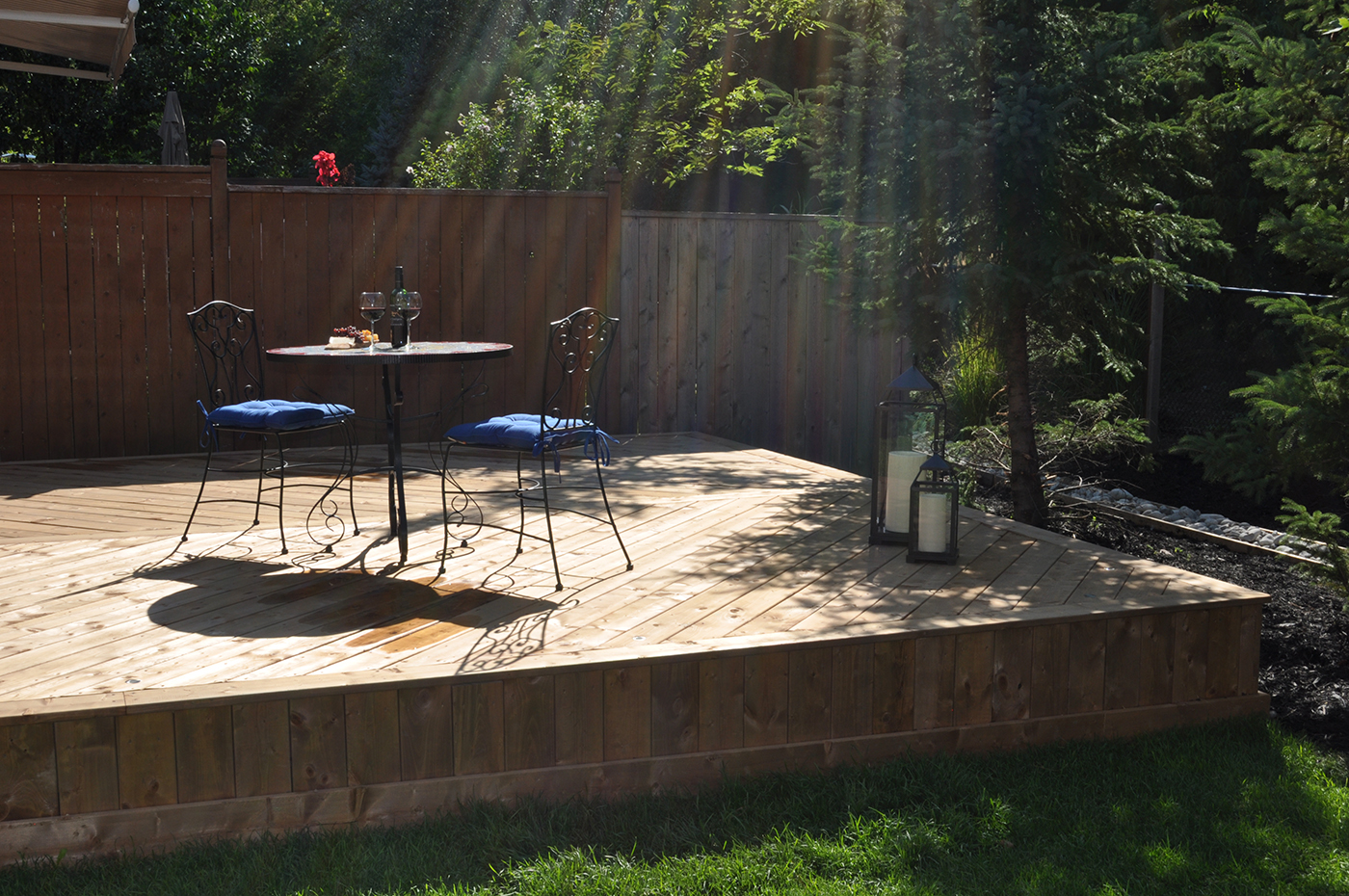 Elegant simplicity defines every facet of this beautiful Oakville ON deck. The decking is designed utilizing two rows of diagonal decking with a parting board between them.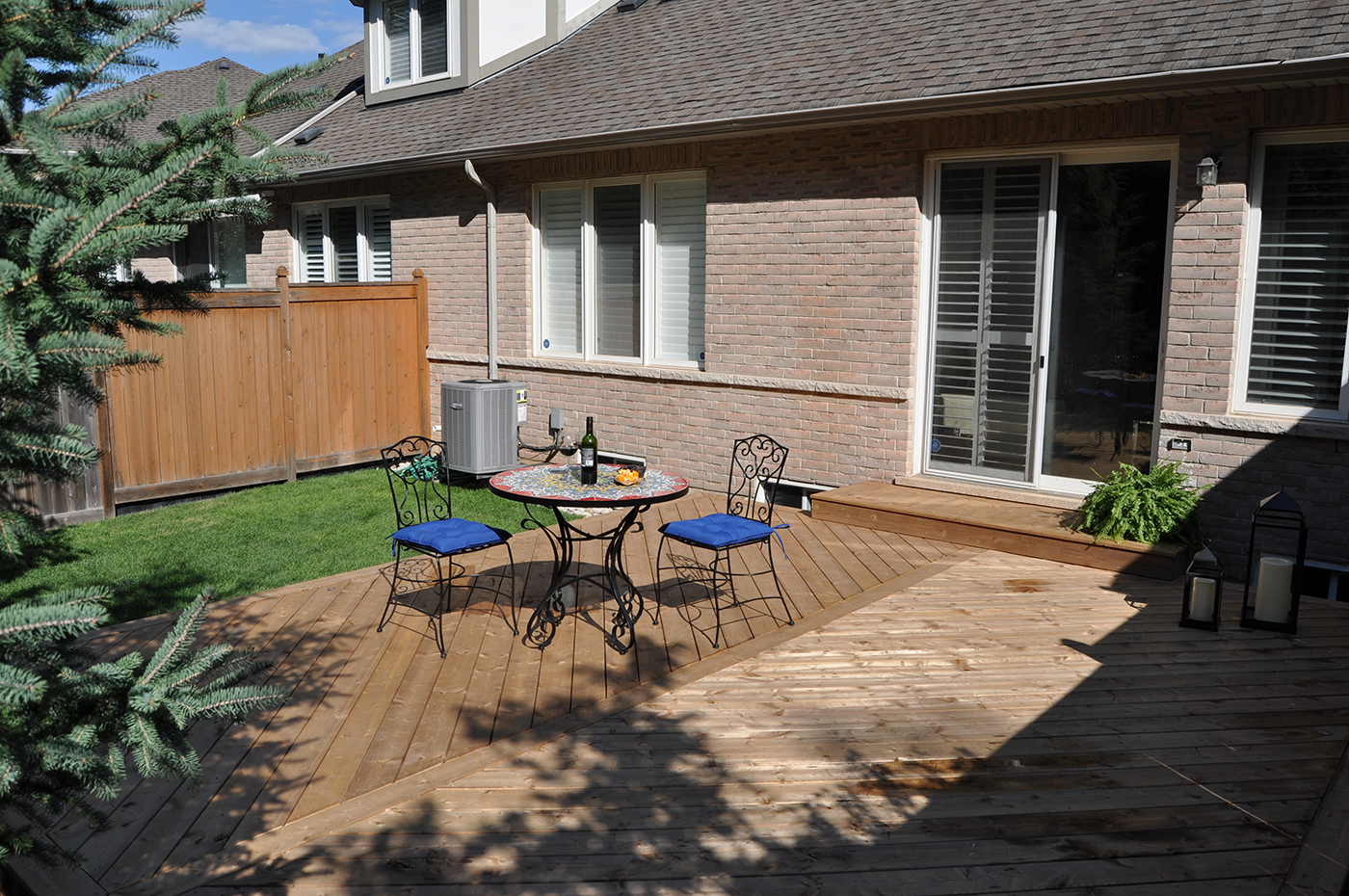 Notice the way this railing-free deck blends the serene feeling of this lush green backyard with the deck. The spaces weave into each other continuing the peaceful feeling from the deck area to the yard.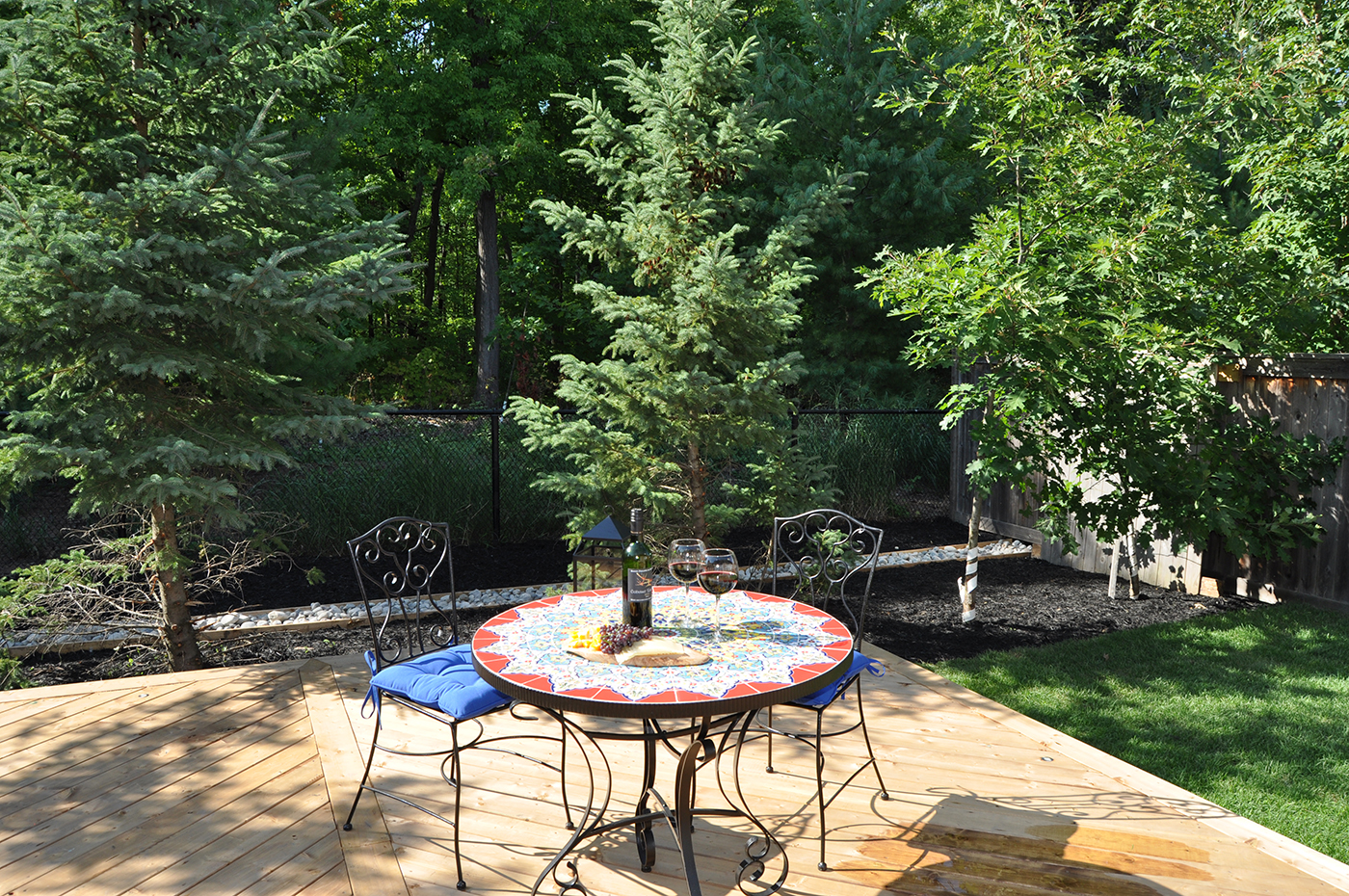 In the photo below, you'll see the custom deck skirting. Tightly abutting boards were designed to create a finished and very elegant look to the low sides of this beautiful deck.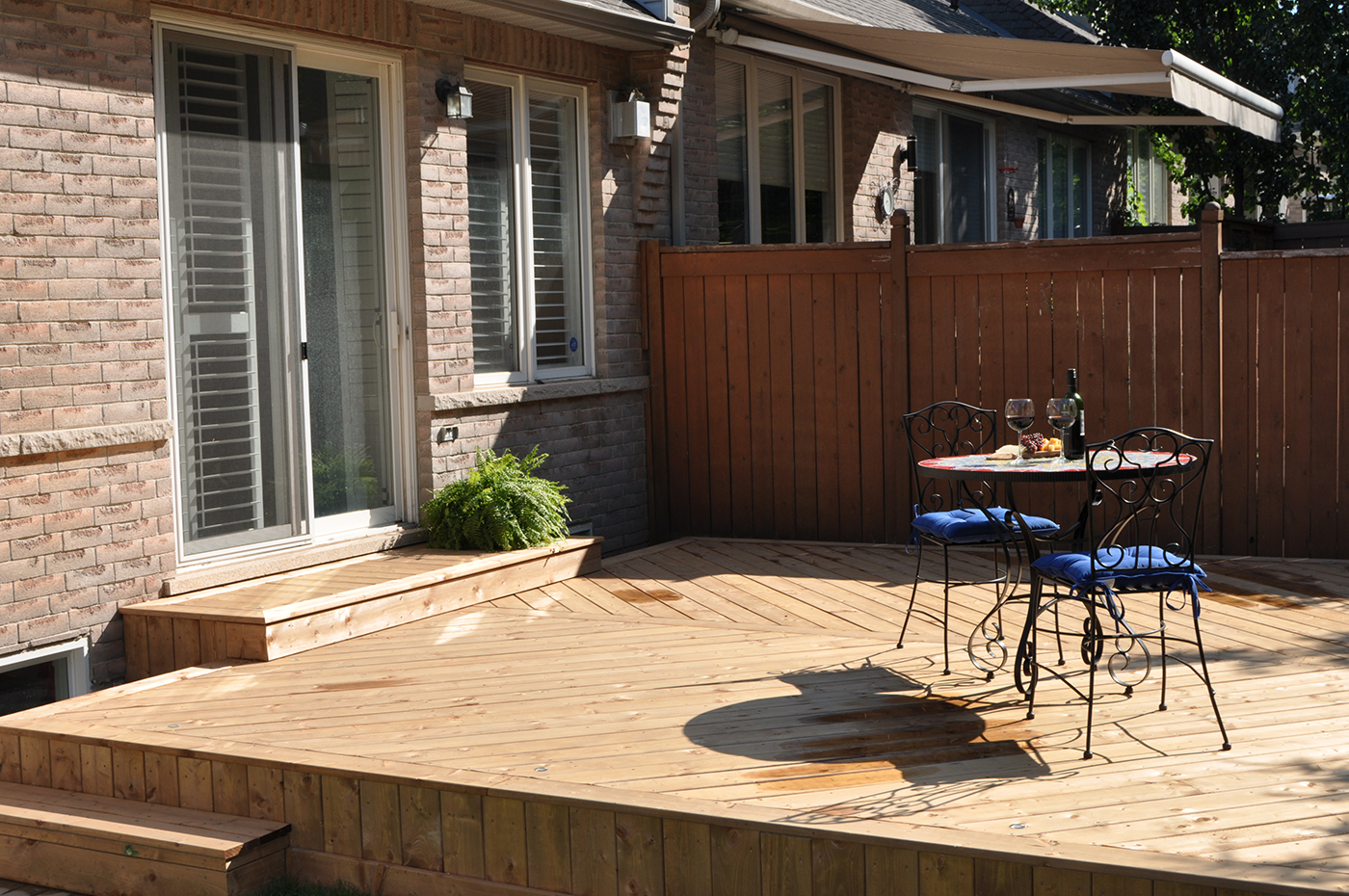 In the image below, you can see more of the skirting as it adeptly blends the deck and yard area.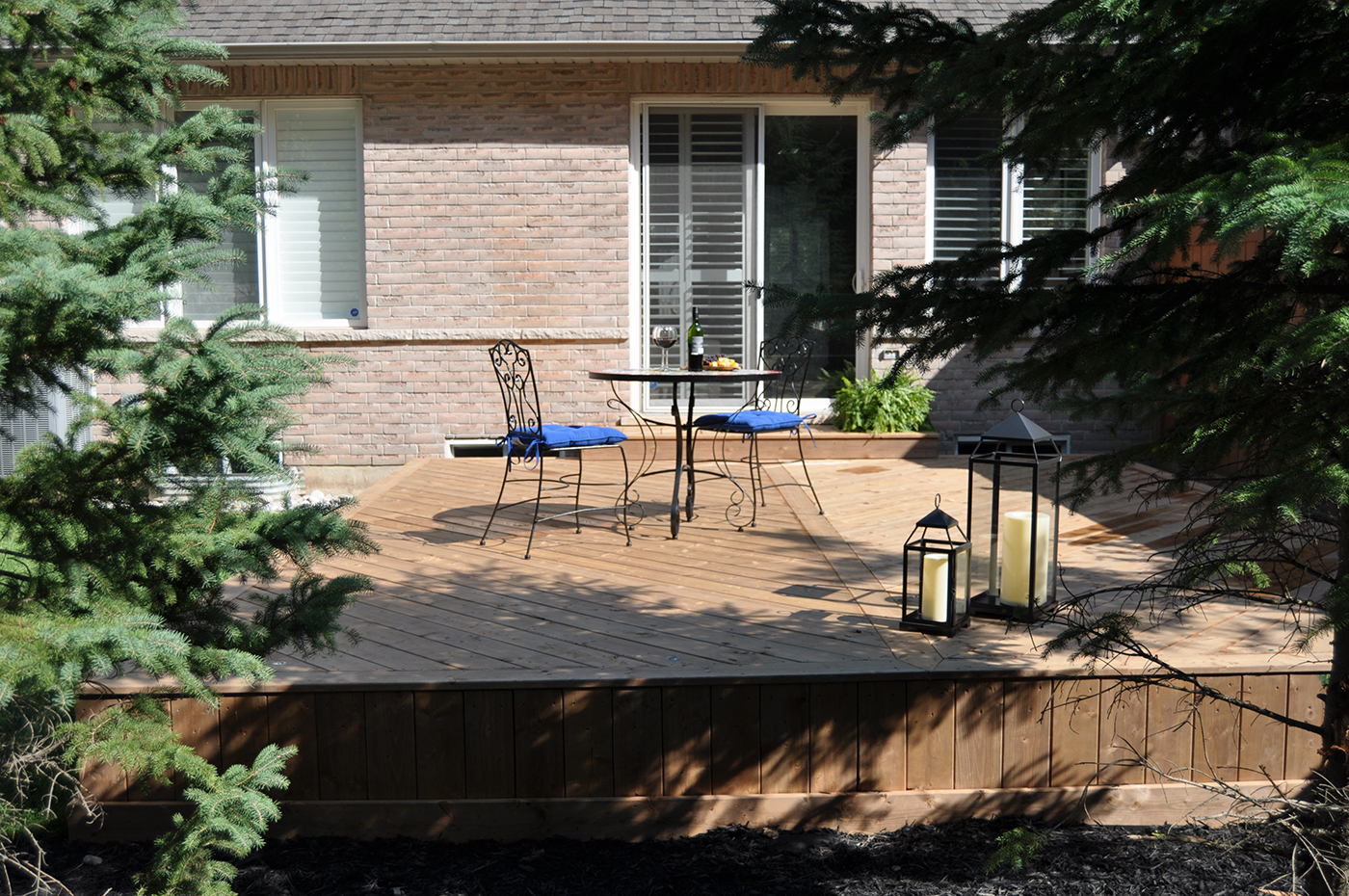 The oversized single step is the icing on the cake for this deck. Understated is the theme throughout and the step from the home delivers. Functional yet attractive and fitting for the entire space.