Deck, Paver Patio, and Outdoor Combination Space Builders - Thornton Colorado
Archadeck of Greater Denver creates custom outdoor living designs for unique paver patios, decks, and combination outdoor living spaces in Thornton CO.
When you are looking for outdoor living inspiration, there's no one better than the experts at Archadeck of Greater Denver and the Foothills. Since 2011, Archadeck has been providing custom outdoor living solutions to the Denver Metro area. During our time serving the region, we have brought to life outdoor living areas, specializing as your local deck builders in Thornton, CO. Our services don't simply end with deck installation, as we are also combination outdoor living space contractors, blending multiple outdoor spaces, including paver patios and hardscapes, pergolas, and other outdoor living structures.
Let Archadeck of Greater Denver and the Foothills help bring your ideal custom outdoor living space to life.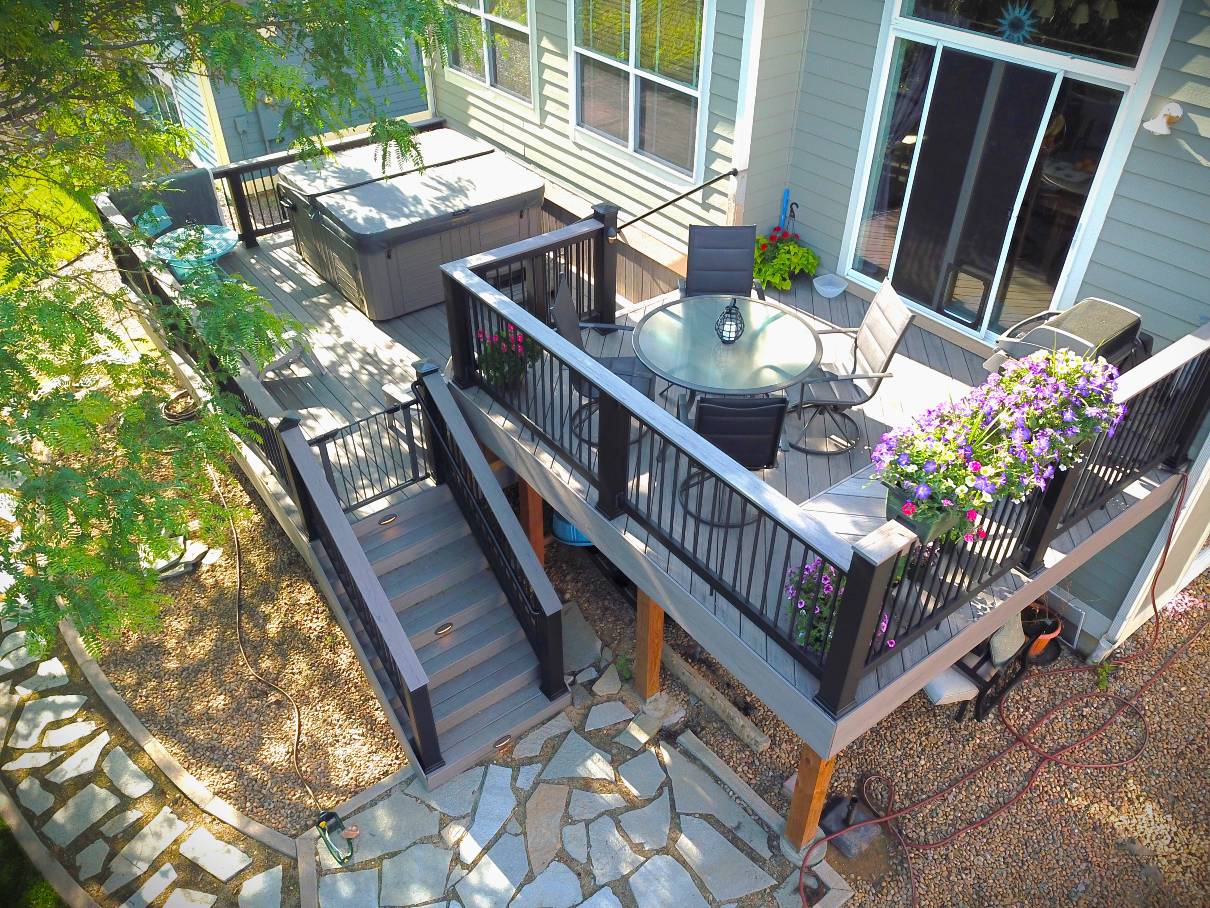 Thornton CO Deck Builders Provide the Perfect Decks for Spectacular Sceneries
Archadeck of Greater Denver and the Foothills has been providing beautiful custom outdoor living structures for over a decade. This experience has given our team ample experience in knowing just how to design your custom deck in Thornton, CO to make the most of your property and that beautiful Colorado view we all love. We are here to assist you if you are looking for a deck builder in Thornton, Colorado who can bridge the gap between your home and the outdoors in comfort.
The team at Archadeck of Greater Denver and the Foothills brings to the area exceptional TimberTech and Trex Decks. Composite decking provides not only longevity but low-maintenance comfort for your outdoor experience. With a composite deck installation, a majority of your maintenance will include a simple hosing off of your decking or a quick sweep and you can call it a day.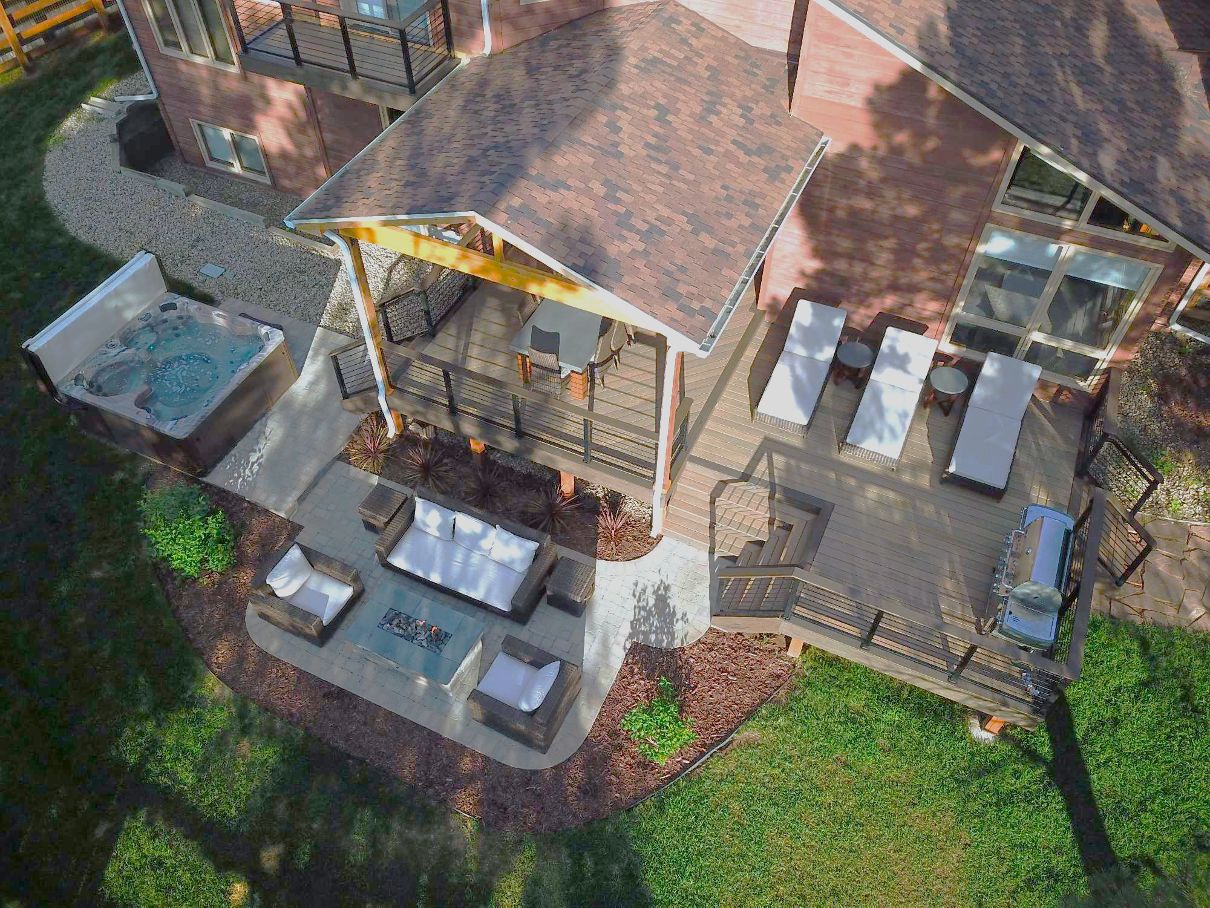 Thornton Colorado outdoor combination living space with deck, deck cover, and patio
Do you have an idea in mind for an outdoor living area that might be beyond the deck and patio contractors' expertise? Archadeck of Greater Denver and the Foothills is at your service. As skilled combination outdoor living spaces builders, we hold ourselves to the highest design standards to see that your idea is carefully brought to life. As pictured above, your local combination outdoor living space contractors worked hard to ensure that every piece of these homeowners' ideas was joined together perfectly. From the covered deck dining area to the open deck lounge with the perfect barbeque placement, you get an open space that allows you to enjoy the sun for as long as you wish. The paver patio living area features a fire table for those chilly Thornton evenings with plenty of comfortable seating. You can't forget about the hot tub, with access from both the covered deck as well as the paver patio, giving you ample places to venture after your relaxing dip.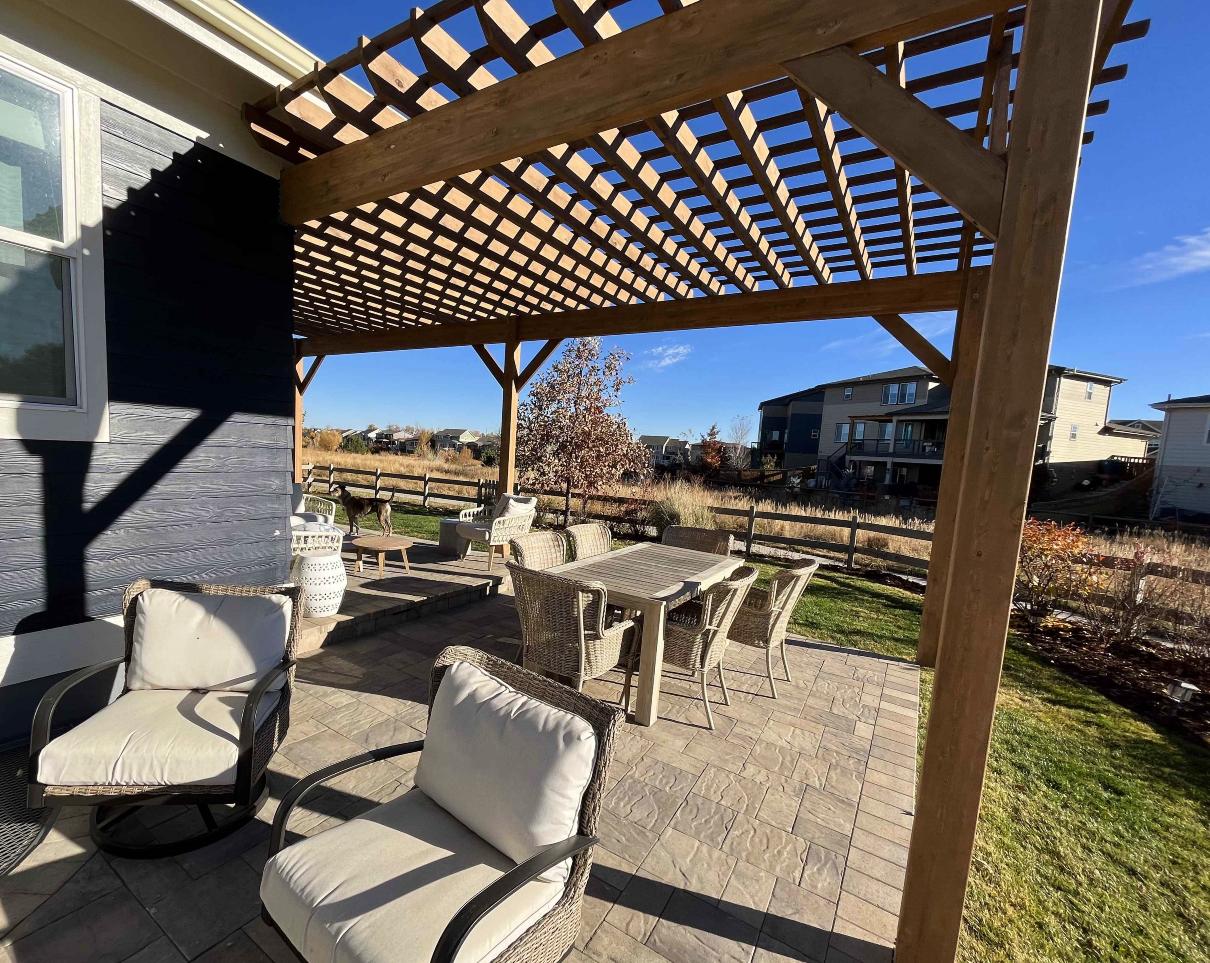 Custom patio with pergola shade structure built by Thornton Colorado paver patio builders
It may not have seemed necessary when you first built your patio, but do you find yourself regretting not making it a covered patio? It's not too late! Archadeck of Greater Denver and the Foothills is your Thornton CO patio roof cover builder, providing the perfect cover for your outdoor spaces. Having a roof over your patio allows you to enjoy the outdoors throughout the year, rain, snow, or shine.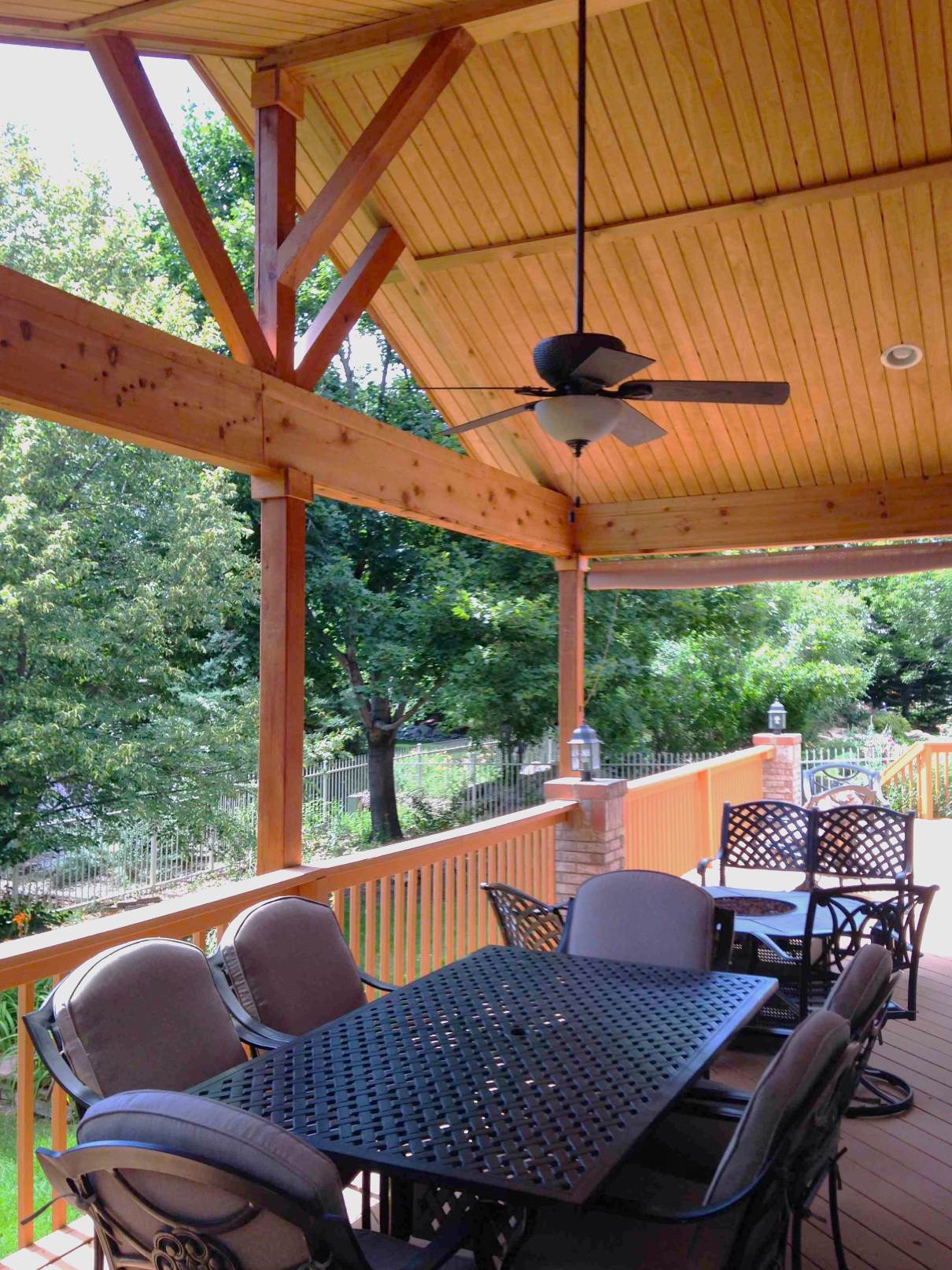 As your new patio roof cover will be custom-built to your specifications, you can detail just how much, or how little, your outdoor area, gets sheltered. By adding a pergola to your patio, you can utilize the shade structure on sunny days and retreat under your patio roof cover when the sun becomes too much.
The outdoor living design consultants at Archadeck of Greater Denver and the Foothills are ready to have a conversation with you for your next outdoor living project. We provide free consultations for the design of decks, paver patios, pergolas, and other outdoor spaces, so don't hesitate to get in contact with us today. Call 720-704-1556.
Also read: A Denver Deck Builder, Who Doesn't Build Decks in Denver?
Learn about financing your Thornton CO deck, paver patio, or patio roof cover project. Click here!