METRO DENVER PERGOLA BUILDERS, SERVING GREATER DENVER AND THE FOOTHILLS
Archadeck of Greater Denver and the Foothills have been Metro Denver pergola builders since 2011, creating custom pergolas for decks and patios.
Archadeck of Greater Denver and the Foothills has been designing and building custom pergolas throughout the Denver area for more than a decade. Each of our pergolas is customized not only to the patio or deck for which it is being built, but also to the design and usage requirements of each client. If you are looking for a pergola builder near you in Arvada, Broomfield, Castle Rock, Centennial, Littleton, Louisville, or the surrounding areas, call on Archadeck.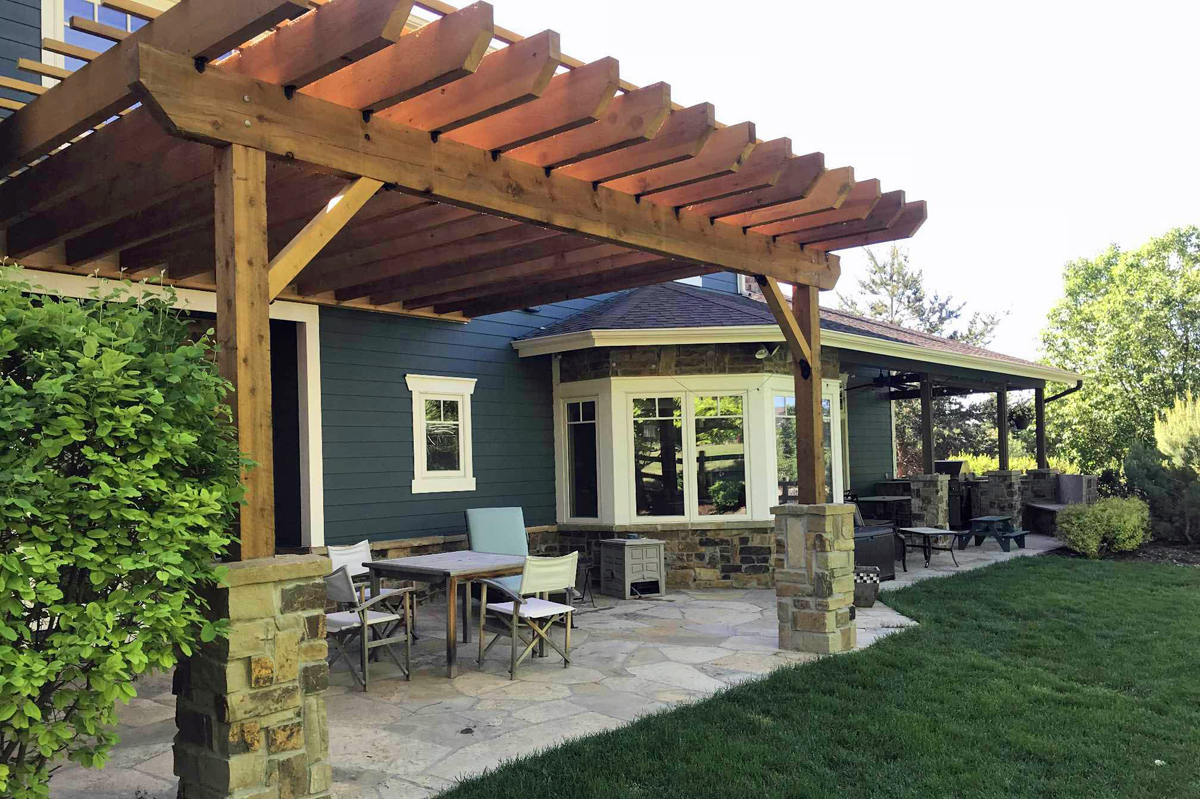 Denver area patio design with pergola by Archadeck
Locally Owned Denver Area Pergola Builders
Archadeck has been a nationally recognized expert in outdoor living construction since 1980, having completed hundreds of thousands of outdoor design-build projects. When you choose Archadeck of Greater Denver and the Foothills to be your Metro Denver pergola builder, rest assured you will receive the best service and highest-quality construction. Not only that, but your entire outdoor living project will be backed by the most extensive warranties in the industry and the Archadeck builder's guarantee. Every contracted project is guaranteed to be completed to-specification at the contracted price, no matter any extenuating circumstances.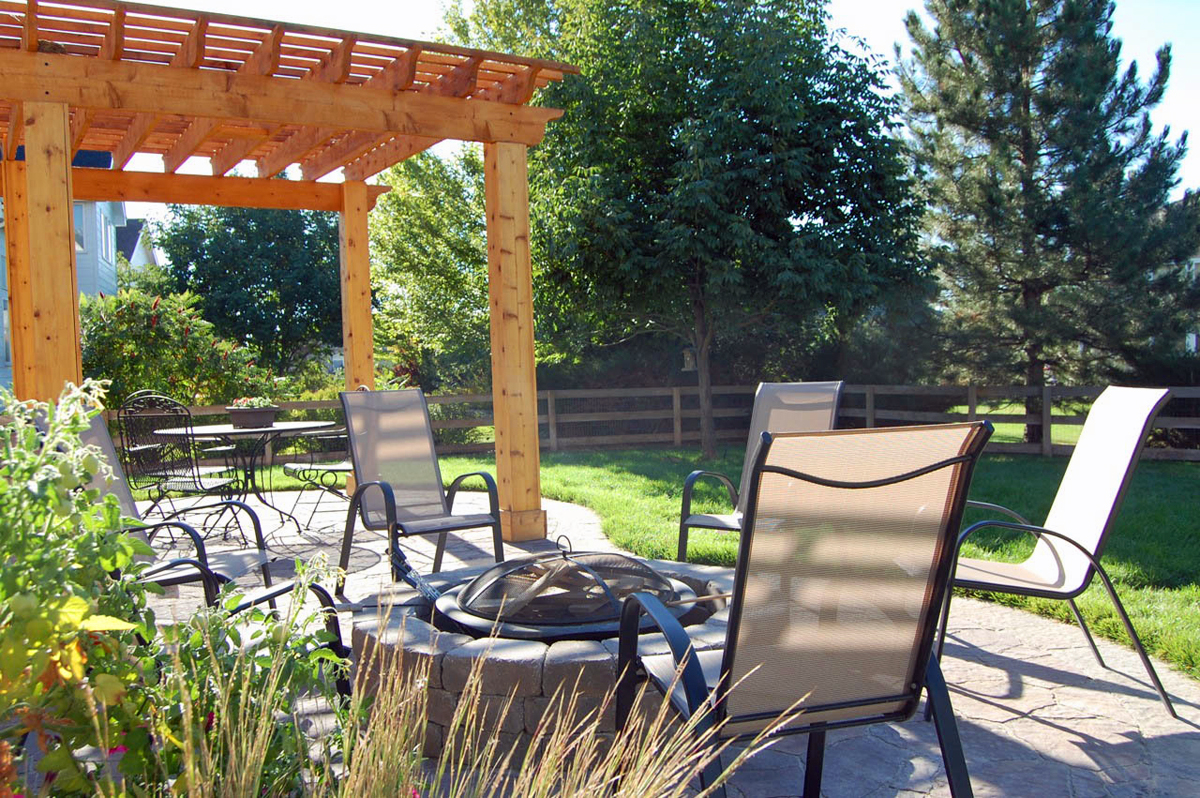 When it comes to designing and building a pergola, one size does not fit all. One size doesn't even fit most. Pergolas are perfectly suitable upgrades for your Archadeck patio or deck project. Our outdoor living clients love their pergolas because they were thoughtfully planned, and quality built to accommodate all their needs.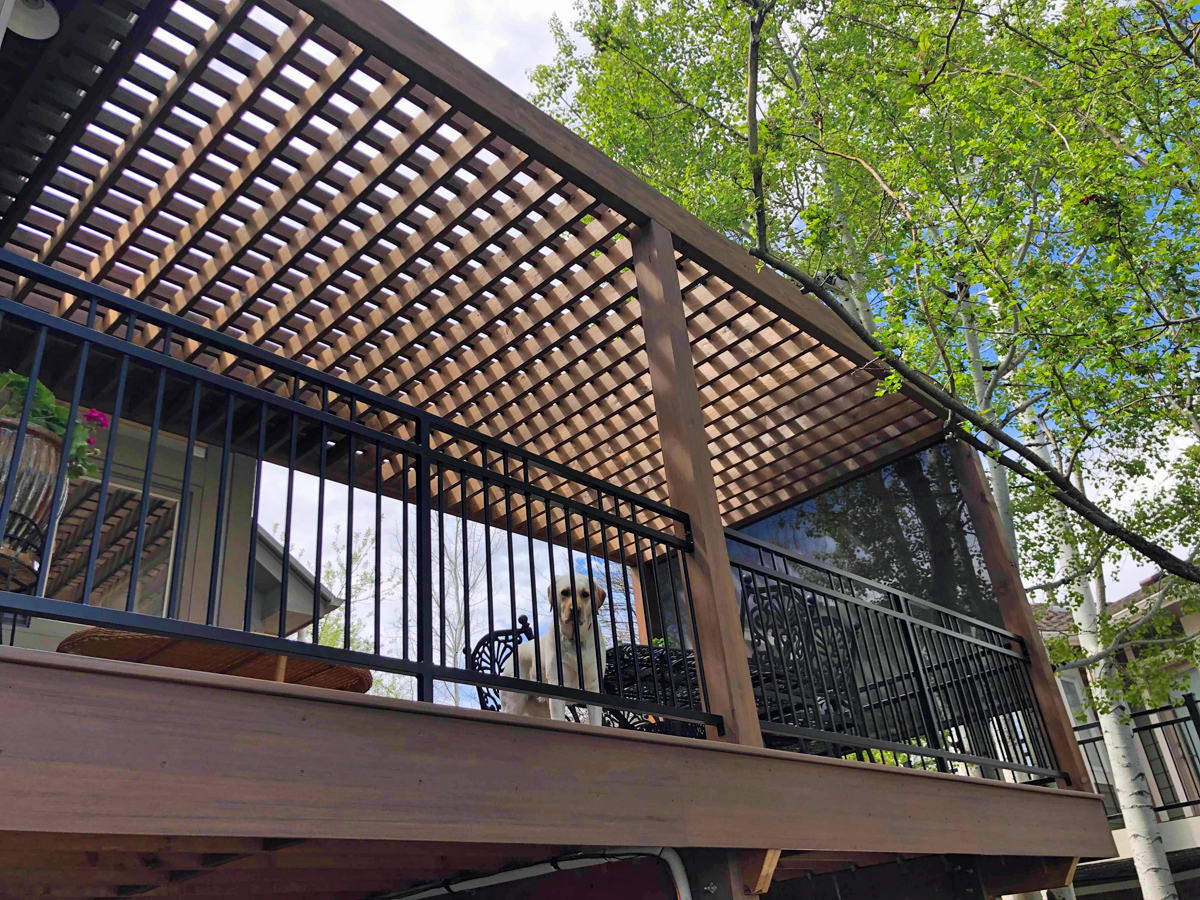 Metro Denver deck and pergola design by Archadeck
What can a pergola add to your Denver area deck or patio project?
Pergolas can be designed to suit your custom Denver deck or patio project. From rustic to contemporary and all styles in between, a pergola will add architectural beauty to your outdoor living space. Our clients enjoy the flexibility of their pergola-protected outdoor living spaces. Pergolas are perfect for stringing party lights, installing ceiling fans, or for simply seeking respite from the hot summer sun.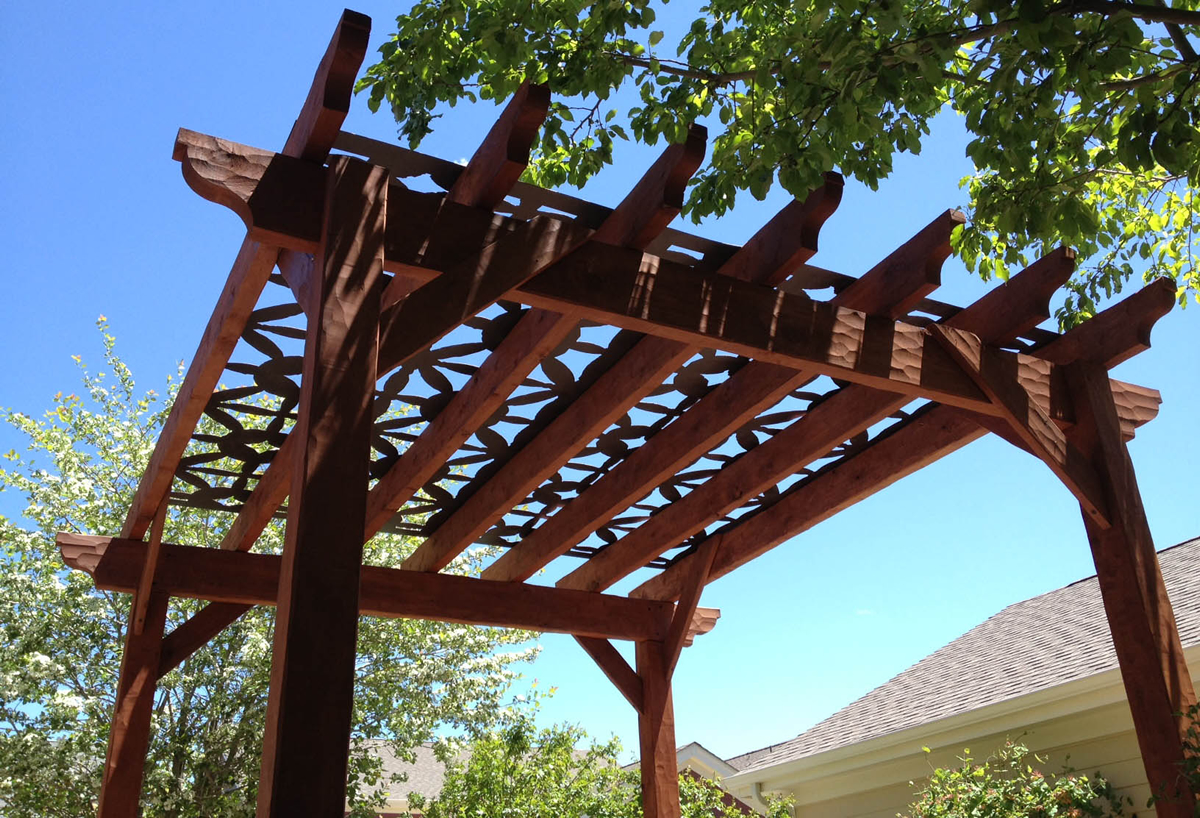 Architectural panels make this Arvada cedar pergola a designer standout
If you're ready to build a custom deck or patio complete with a custom pergola, call Archadeck of Greater Denver and the Foothills at (720) 704-1556 for a complimentary Metro Denver deck or patio and pergola design consultation. We look forward to hearing from you!