Lynnfield, MA Homeowners Look to Archadeck for Custom Decks and Porches
Want to know where the smartest homeowners in Lynnfield, MA turn when they want to add decks and porches to their homes? For years, your Lynnfield neighbors and friends have been calling us, Archadeck of Suburban Boston, to design and build their outdoor living spaces.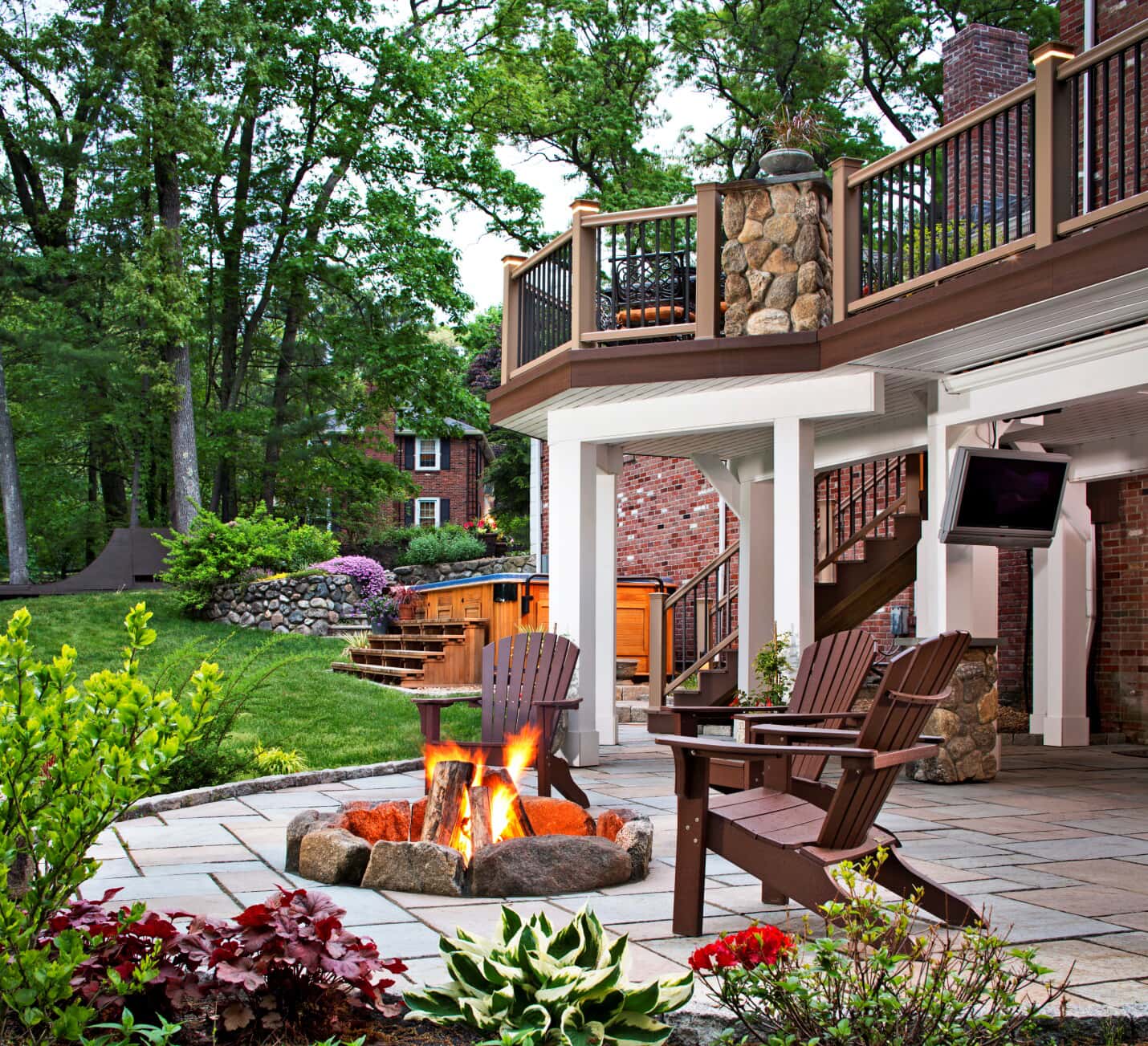 We have earned an outstanding reputation in Lynnfield and the surrounding area as a premier outdoor living design and build firm for two reasons. First, we custom design each outdoor living project to meet our client's specific needs. Second, the quality of our work endures over time because of our fine craftsmanship and attention to detail.
Archadeck is Your Lynnfield Deck Builder
Are you a Lynnfield, MA homeowner looking to add a deck to your home? If you're wondering where to start, we can answer that question. Start at the top with Archadeck of Suburban Boston. Our service as a professional deck building firm starts with a complimentary consultation and our comprehensive needs analysis. You may already know what kind of deck you need, but you might be surprised to learn the options we can recommend with this analysis. It helps us customize the deck we design and build for you.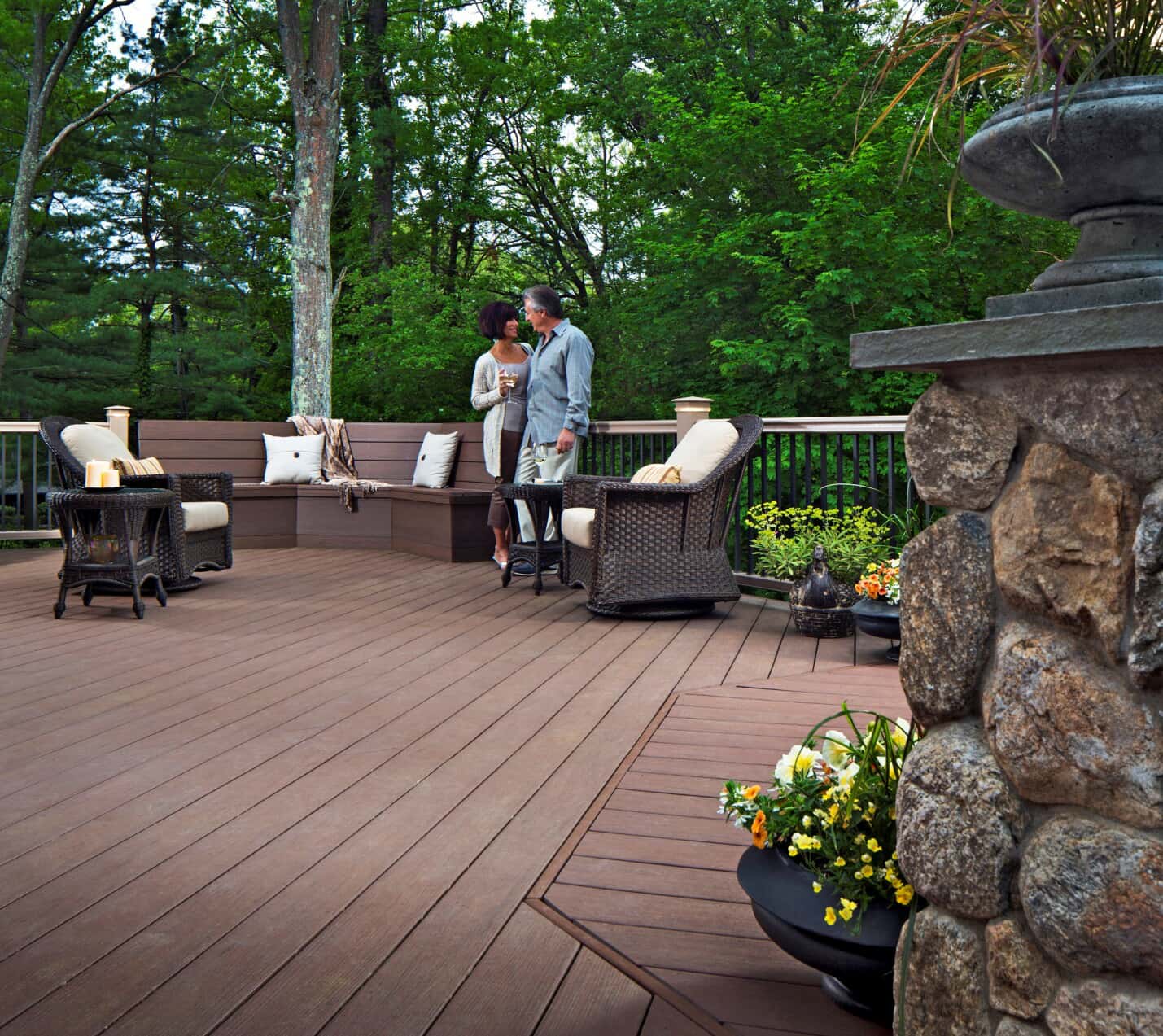 Why do we try so hard? We want to design and build not just any deck, but a deck that is perfect for you. Your deck will be a reflection of your lifestyle and your tastes. We hope you will spend many contented hours there. Are you most interested in a new deck for a place to relax, to spend time with family, to entertain friends—or all of these?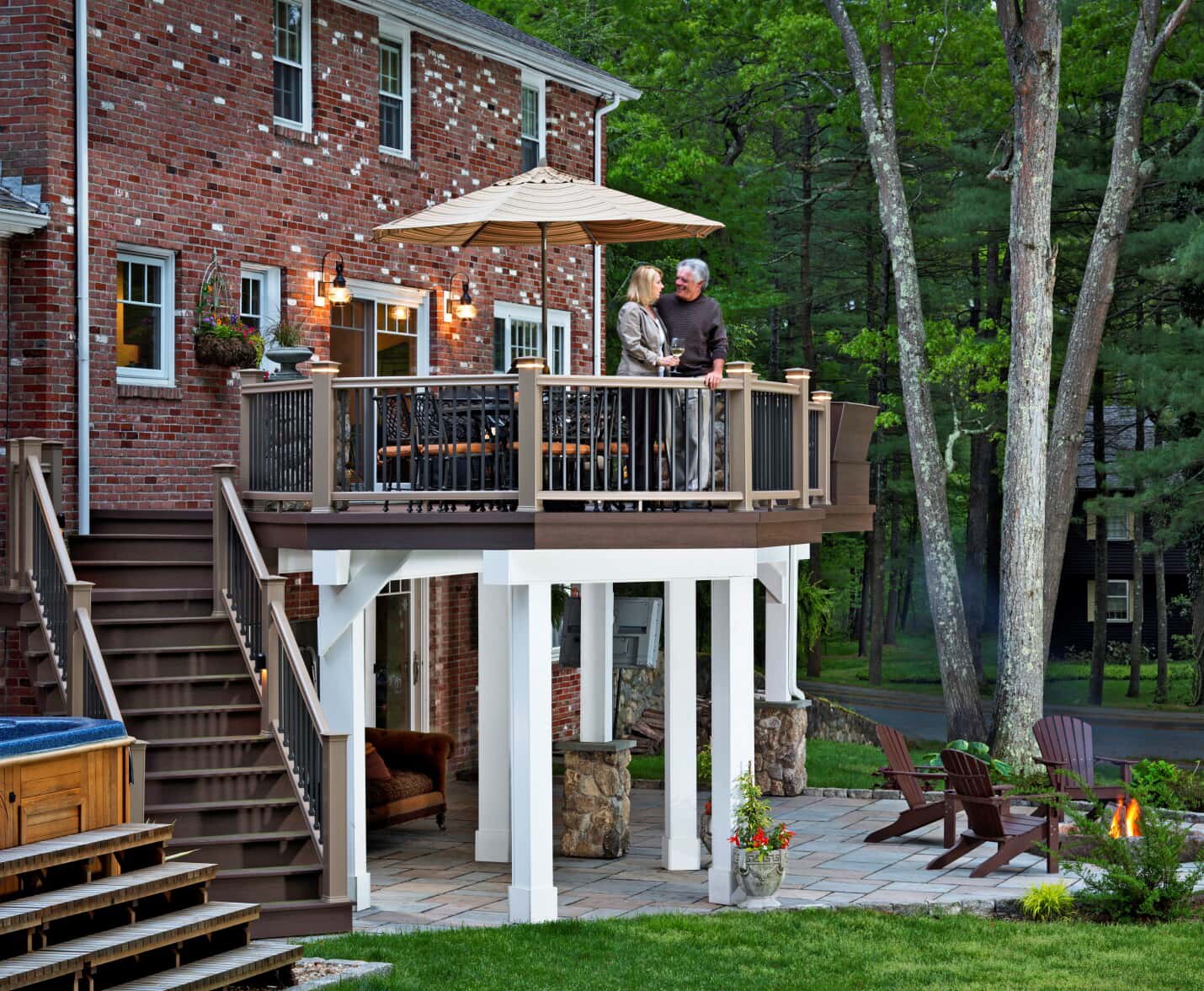 If you're undecided about whether you want a wood deck or one built with composite or PVC decking, we can help you compare the options. We have a vast amount of experience with several types of wood used for decks, including exotic hardwoods. We have also been working with low-maintenance composite decking and PVC decking since they were initially developed. Having watched manufacturers improve these wood-alternative products over the years, we can recommend the options that best match your lifestyle and aesthetic preferences.
Interested in a Combination Project with a Deck and Patio or Porch?
The Lynnfield, MA deck featured here is part of a larger project we call a combination outdoor living space. A combination project can extend the functionality of your outdoor living space immeasurably.
Archadeck of Suburban Boston won the 2011 Contractor of the Year (CotY) award for this deck and patio combination! The homeowners selected low-maintenance AZEK PVC decking, and we used Cortex plugs to conceal the screw heads, so you won't spot them here.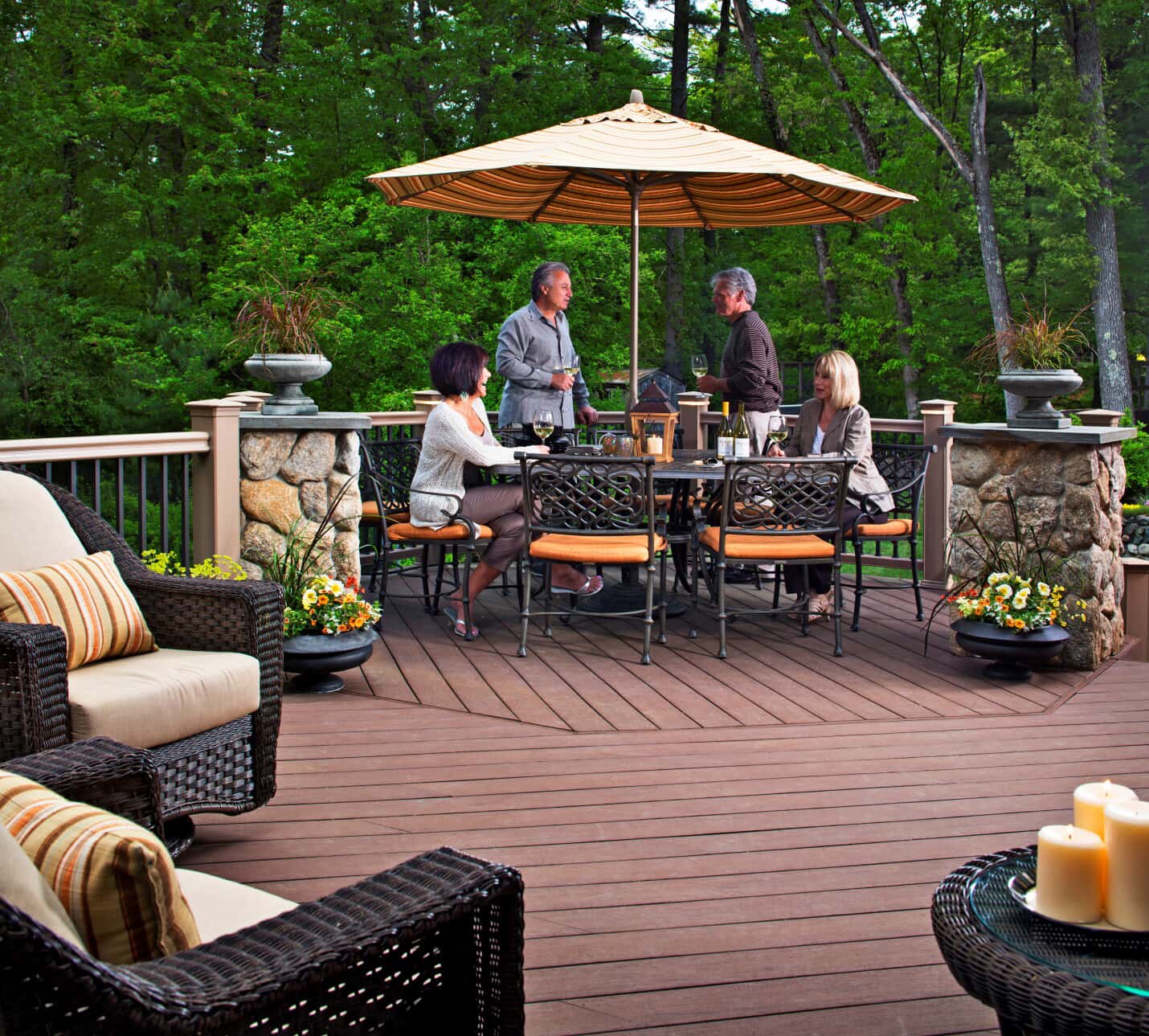 Be sure to view our video featuring this stunning combination project in Lynnfield. In addition to the large elevated deck, the project includes an under deck drainage system that diverts water and creates a dry, protected space. This protects the patio underneath from water. Notice the under deck area is so waterproof that the clients were able to hang an outdoor TV. Under the deck, the clients also wanted a curved hardscape patio and rustic fire pit. When you work with Archadeck of Suburban Boston, you don't need separate contractors for decks, porches, sunrooms, electrical work, lighting and hardscapes. We manage all these disciplines to provide a fully integrated project.
Archadeck is Your Lynnfield Porch Builder
At Archadeck of Suburban Boston, we specialize in several types of porches from screened porches and 3 season porches to front porches and porticos. Any one of these can enhance your Lynnfield, MA home by providing a special place where you will want to spend your leisure time. Don't be surprised if your new porch becomes your favorite room. A porch is a practical outdoor room for many activities because it comes with a roof to keep you shaded and dry.
If you're having trouble choosing between a screened porch or an open porch, you may need one of each. A screened porch provides more privacy and keeps pesky insects away. An open porch sets you closer to nature while still protecting you from rain and the sun's glare. Typically we are asked to build a screened porch on the back of a client's home. When we design an open porch, it's usually on the front of a home. These are not your only options.
Three season porches are popular here because you can enjoy them for more days each year than you can a screened or open porch. Three and four season porches include window panels to keep out the chill once the weather turns toward fall. If you want to squeeze in more porch days per year, a three season porch or four season porch may be your solution. For many years, Archadeck of Suburban Boston has advised homeowners making these decisions. We can help you select the right porch for your Lynnfield home, a porch that will become your sanctuary.
Contact Archadeck of Suburban Boston today to learn more about how we can enhance your Lynnfield, MA home with the right outdoor living project.