A Homeowner's Dilemma in Concord, MA: Deck, Porch, or Sunroom?
How will you choose? Maybe you don't need to choose. If you have enough space on your property, have you considered adding two outdoor living structures for double the enjoyment of leisure time? Let your design specialist at Archadeck of Suburban Boston help you determine the best use of the outdoor living space at your home.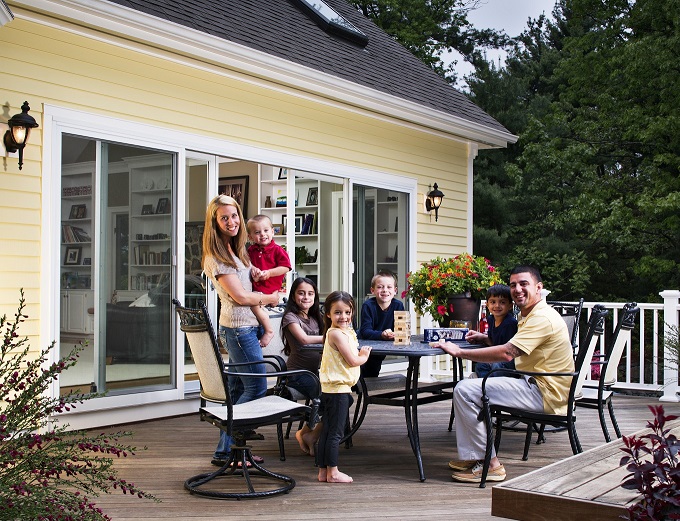 Homeowners in Concord, MA, love their decks, porches, and sunrooms. And don't forget the 3-season room! If you were to add any of these to your home right now, which would you choose?
Decks can elevate your point of view and give you a different perspective outdoors.
A screened porch offers fresh air while protecting you from wet weather and pesky insects.
A front porch keeps you in touch with the neighborhood in a very relaxing way.
A sunroom provides an expansive view of your yard in the comfort of a temperature-controlled space.
A 3-season room gives you the option, at any time, to enjoy a screened room or an enclosed room.
Each of these structures can improve your quality of life and increase the amount of time you'll choose to spend outdoors. Archadeck of Suburban Boston is here to help you accomplish those goals.
Your Archadeck design consultant can help you determine which outdoor living structure(s) would best meet your needs. If you are having trouble deciding on a deck or a porch, for example, we can help guide you through that decision-making process. This is something we have done for countless homeowners in the NE Boston suburbs. In every case, the solution is a high-quality outdoor living structure that is custom-designed to blend seamlessly with the client's home. This is true regardless of which outdoor living structure you choose to add at this time.