How to Make the Most of Outdoor Living at Your Andover Home
Homeowners in the lush Merrimack Valley fully appreciate the time they can spend outdoors at home. What outdoor living structure(s) would enhance your quality of life? Do you need to add a new deck or need to replace one that has seen better days? Archadeck of Suburban Boston is standing by to create your ideal outdoor living space.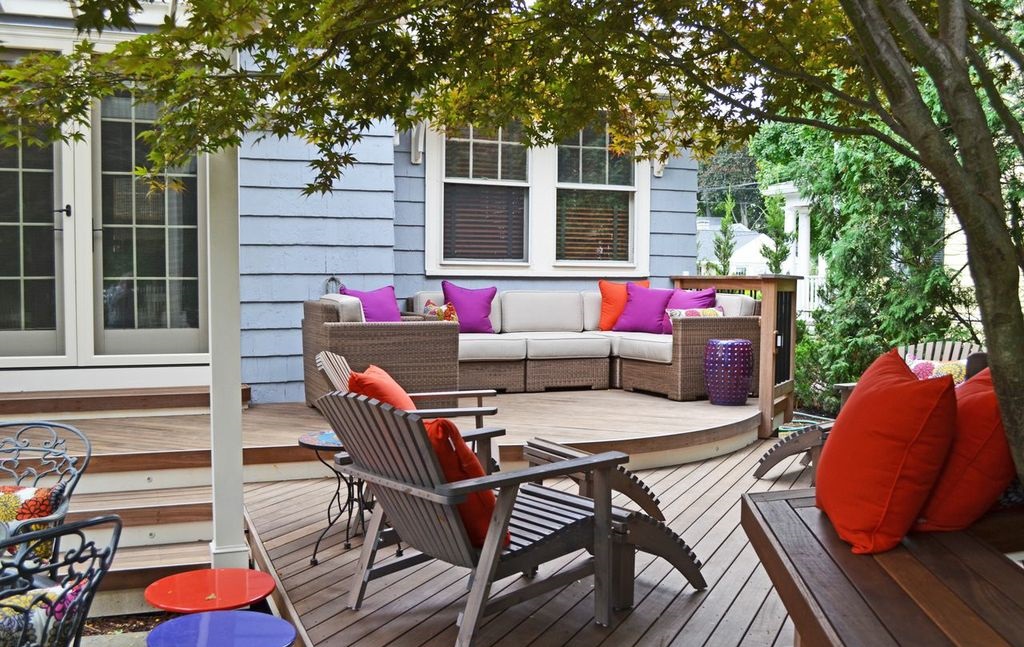 Are you one of the many homeowners in Andover thinking about the next outdoor living project on your list? Maybe you have a deck that is due for a makeover. Maybe you want to replace your deck with a porch or turn your open porch into a screened porch. Maybe you are looking into the you can extend the time your spend outdoors. At Archadeck of Suburban Boston, our experience is that most homeowners always have another project in mind to expand or improve their outdoor living space. What is the next ideal structure that will satisfy your need to make the most of outdoor living?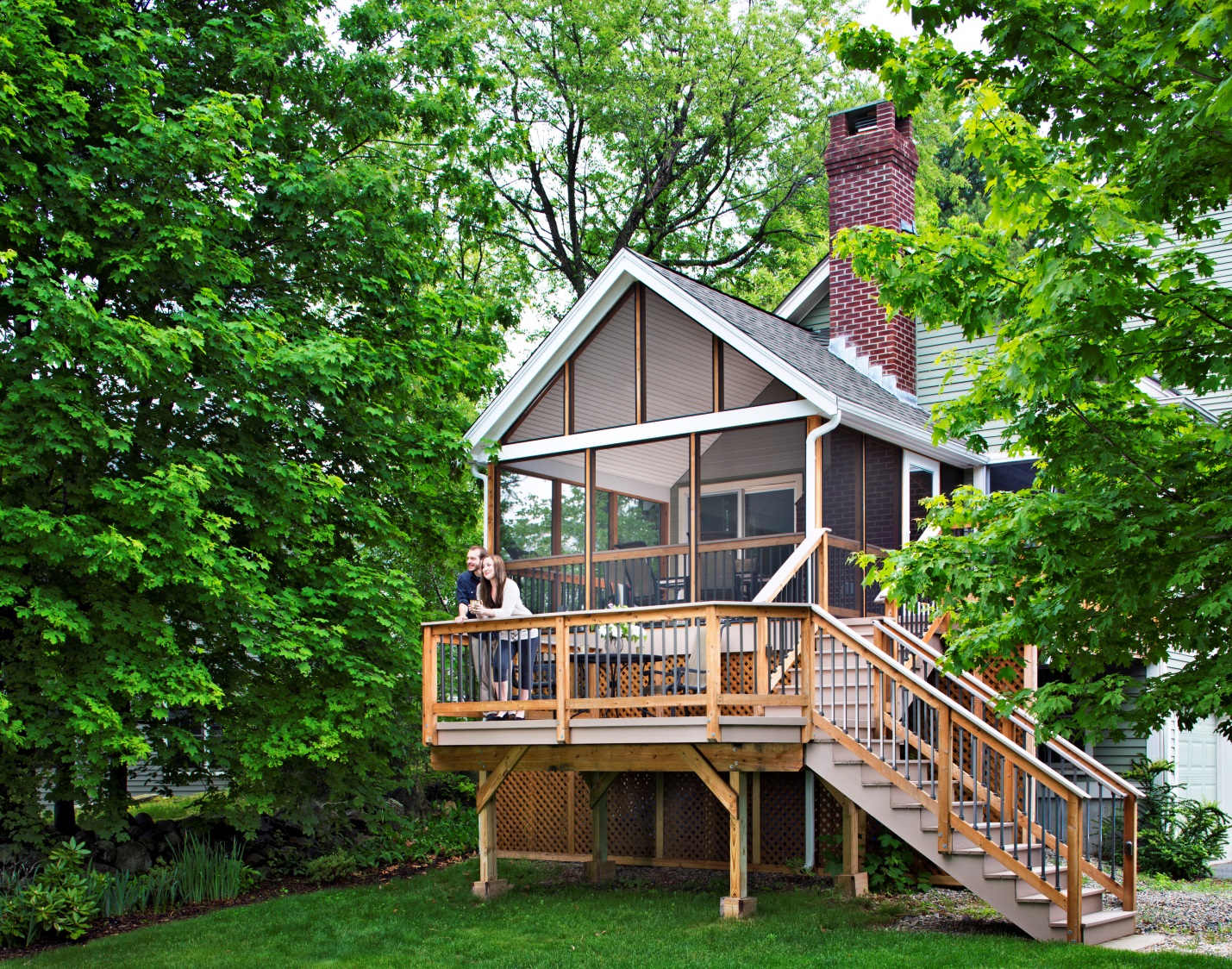 In the summer, do you think about adding a bigger deck? In the spring and fall do you consider converting your traditional screened porch into a 3-season room? In the winter do you think about finding a sunroom builder? We are ready to bring any or all of those projects to fruition for you.
Make Your Next Deck the Best Deck Ever
What do we mean by the best deck ever? As your Andover deck builder, we know the definition of the best deck might be different for each homeowner. For you, the best deck is one that is designed specifically to meet your family's preferences. That's what we design and that's what we build for you.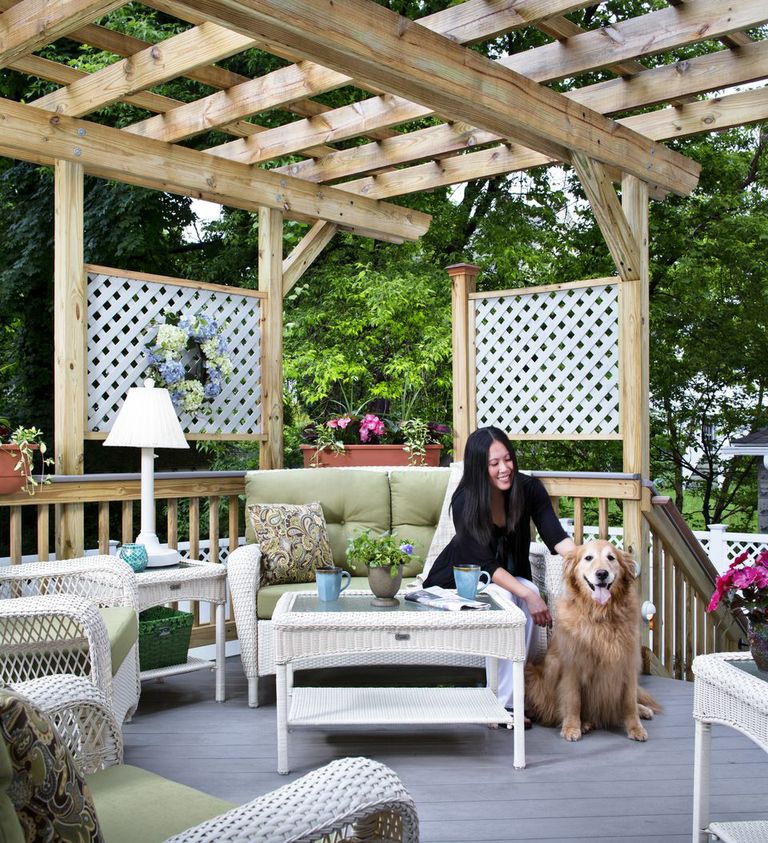 How would you complete this sentence: My ideal deck would be …
… big enough to have a dining area and a separate lounging area.
… outfitted with a grill and/or smoker.
… partially covered with a pergola adds visual interest and ambiance.
… built with low-maintenance materials so you never need to worry about wood deck maintenance again.
… tall enough to have a covered, usable "under deck" space for storage.
… attached to a screened porch so you can have covered and uncovered outdoor living areas.
Whatever your ideal deck, we can bring it to life for you. We custom design each deck for one specific home. We will meet with you to show what is possble. We will design your deck in consultation with you, based on your preference for materials, colors, and styles.
Add a Pergola to Your Andover Outdoor Living Space for Style and Function
A pergola can perk up your deck or patio. Simply adding a vertical structure to your outdoor living space will make it more interesting. We can also add a canopy to your pergola to add shade.

When we design your pergola, we can use low-maintenance materials or a mixture of wood and low-maintenance materials. Options for a low-maintenance pergola include fiberglass, PVC, powder-coated aluminum, and composite decking materials. We built the pergola pictured here with cedar, painted white, and low-maintenance fiberglass for the columns. Notice the decorative cut on the end of the pergola's rafter tails. We designed this pergola in North Andover, MA to function as a trellis at the client's request.
Consider the Advantages of a 3-Season Porch or Sunroom
New England homeowners love porches; Andover and North Andover homeowners are no different. If you have a traditional screened porch and find that you don't get enough use out of it during the spring and fall seasons, you might consider replacing it. A three-season porch or a sunroom may be your solution. Either will improve your ability to enjoy to the outdoors when the weather is too chilly for comfort on a screened porch.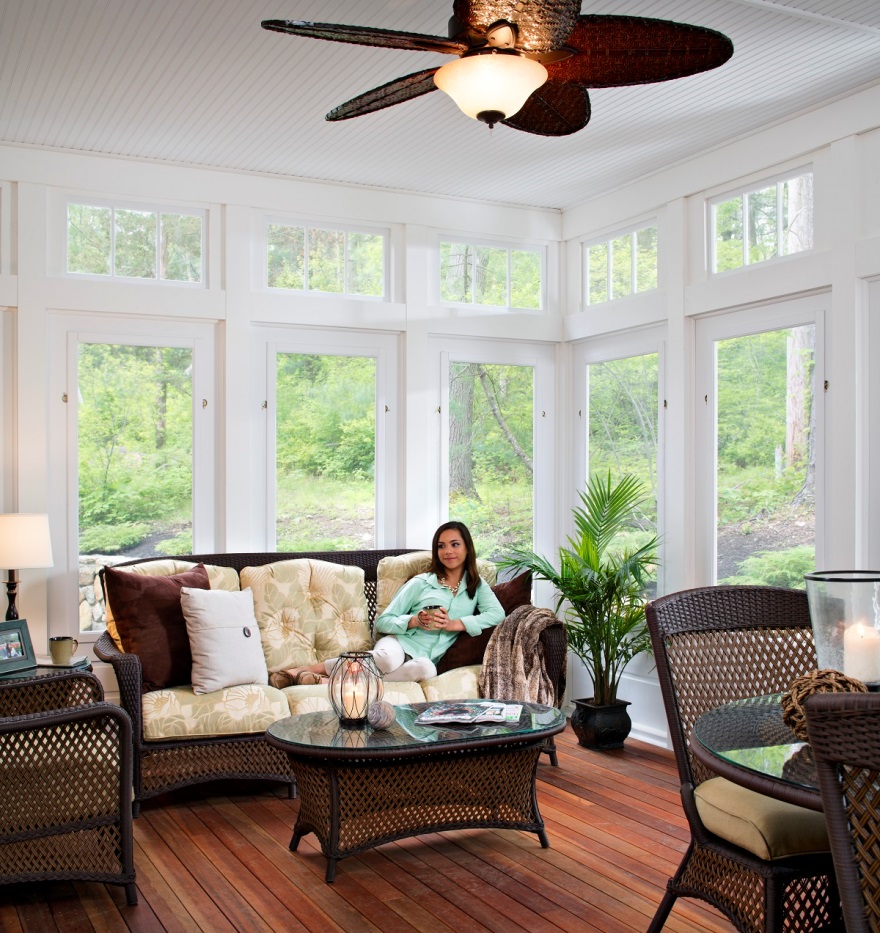 How a 3-Season Room Becomes Your Best Porch Ever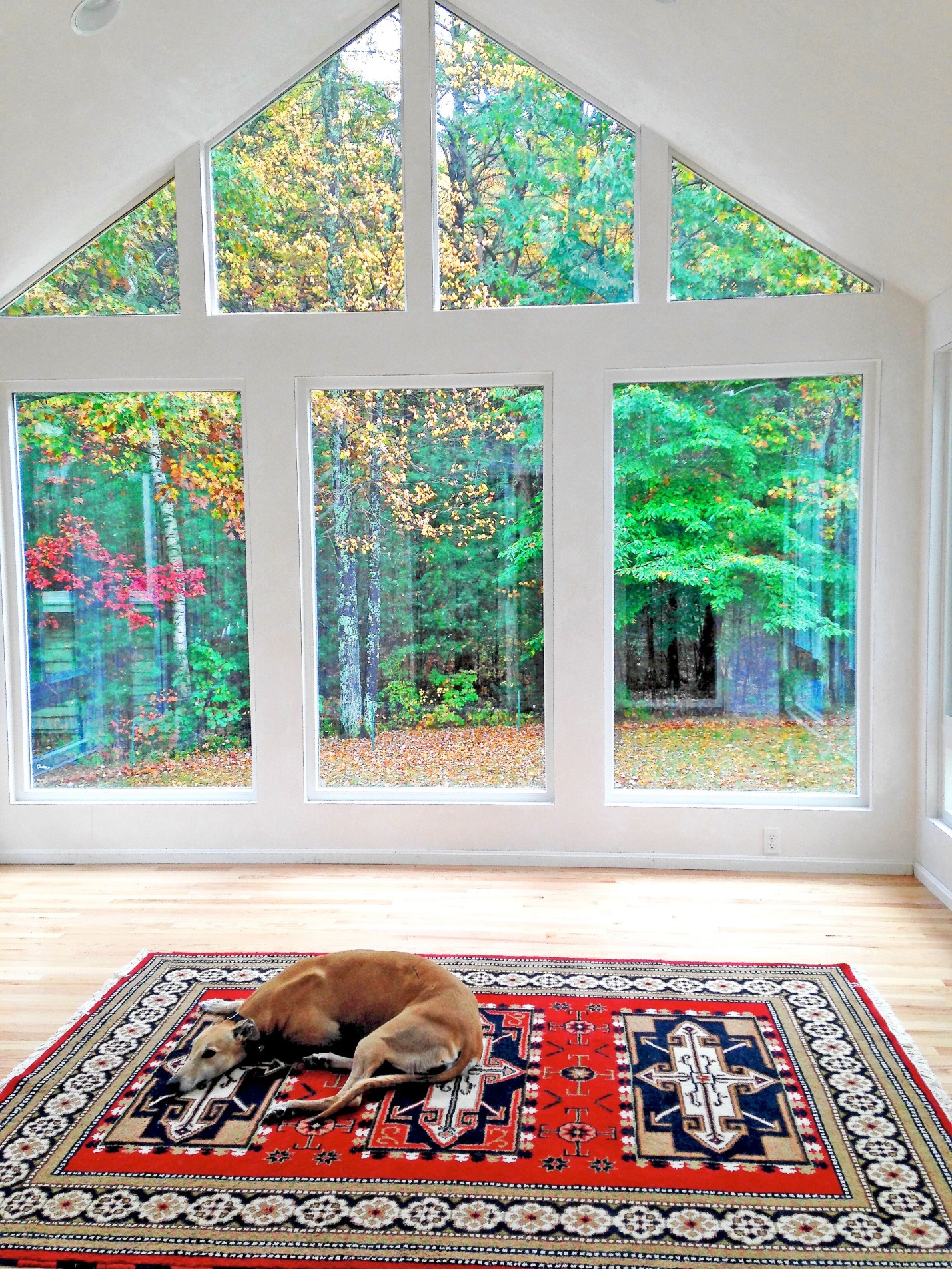 When the weather is warm enough to be called porch weather, that's when you need a screened porch. We don't want to take that away from you. As your porch designer, Archadeck of Suburban Boston can custom design a porch you can convert from a screened room to an enclosed room when the temperature drops. The secret to this transformation is a clear, vinyl window panel you can close to keep out the cold or open to reveal screens on warmer days. To paraphrase a certain car commercial, this is not your grandmother's screened porch. Nor is it a flimsy structure like some you may have seen advertised on TV. We build our three-season porches to be as solid and sturdy as all of our other outdoor living structures. We use quality materials and expert craftsmanship in all of our outdoor living projects.
Your Andover, MA Sunroom Designer
A sunroom allows you to enjoy the outdoors without leaving your climate-controlled space. We custom design sunrooms to have as many windows as possible. Many of our clients have found that a sunroom is the answer to making the most of outdoor living at home. The broad expanse of windows in your sunroom will have you feeling like a cat basking in a patch of sun. You can stay warm and cozy indoors with a view that makes you feel like you're outdoors any time of year.
For your outdoor living designers and builders at Archadeck of Suburban Boston, outdoor living is not a one-size-fits-all proposition. Every project we build is custom designed to make a homeowner's outdoor living dreams come true. That is our mission, and we carry it out with a consistently high level of craftsmanship.
Contact us today to learn how we can help you make the most of outdoor living at your Andover, MA, home.