Quality Design and Craftsmanship in Archadeck's Porches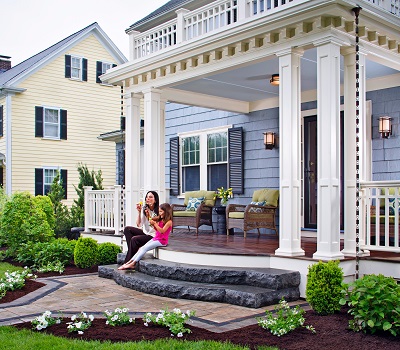 Historically, porches have long been popular in New England. From the Classical Revival period of the early nineteenth century through the Federal, Victorian, and Craftsman Period and beyond, architects have included porches into their residential designs. And for good reason: porches protect from rain, offer shade on hot days, and provide a graceful transition from your home's interior to the yard. A back porch can protect you from greedy insects and still bring the outdoors in. A front porch can protect family and guests from rain and snow while welcoming them to your home. Properly designed, a front porch can expand the scale of your home's facade and make a statement to all who travel by. The right porch design can also add value to your home.
Archadeck of Suburban Boston has designed and built hundreds of front porches, open porticos, and screened porches West and North of Boston.