Archadeck of Suburban Boston Deck Craftsmanship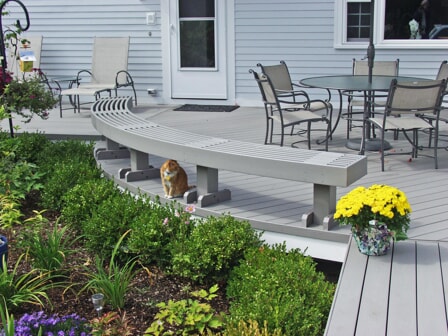 Decks are an important part of successful outdoor living areas. Decks provide a place to gather, play, reflect and relax. Archadeck of Suburban Boston creates decks to beautify your yard and to enhance your leisure time. We build our decks with quality materials and expert craftsmanship to ensure they endure.
Our deck designs are the cat's meow!
When you choose Archadeck of Suburban Boston to build your dream deck, you are choosing a professional deck design and build company. The fine print includes attention to detail, craftsmanship, finesse and love. Our designs get noticed! Our outdoor living awards include the prestigious Contractor of the Year (CotY) awards, given each year by NARI (National Association of the Remodeling Industry). We have won this prestigious award in 2011, 2012 and again in 2013. We have also earned numerous design and customer service awards from Archadeck's National Headquarters and Super Service Awards from Angie's List.
Here is a glimpse of some of the craftsmanship details we use in our deck designs…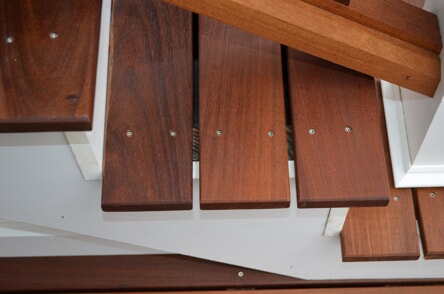 These custom stairs in Melrose, MA include beveled tread boards which add aesthetic appeal and eliminate any sharp edges.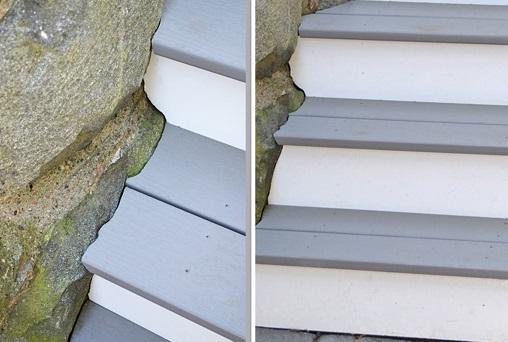 We wanted to preserve the vintage stonework on both of these homes by integrating the stair treads and risers into their stone foundation. Intricate scribework is labor intensive, but the benefits are worth it. The careful scribework results in stairs and stonework that celebrate each other!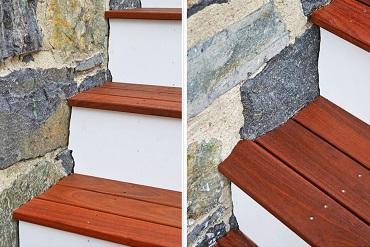 Our craftsmanship is evident down to the very last decking board!
Diagonal decking adds a distinct character to your deck and can be directed to emphasize a view or affect how people move through the space. On tall decks, diagonal decking increases the strength of the frame by making the entire deck more rigid. On a low deck, directional changes enhance the visual appeal.
Here we used a parting board to dramatize the diagonal decking.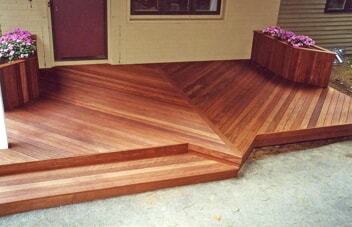 This deck below features the more intricate herringbone floor pattern. Herringbone patterns take more time dedicated to carefully layout and build, but the result are striking.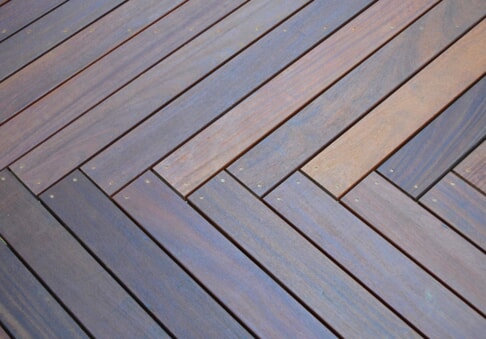 Would you like this on your deck?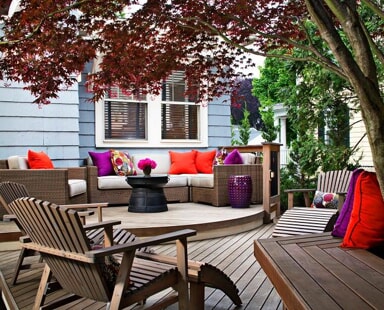 Contact us today to learn more about our masterful deck designs. See more of our outstanding outdoor space designs by visiting the "Our Projects" tab on our homepage.