Deck Builder and Porch Builder in Greenville, South Carolina
If you are searching for a custom porch and deck builder in Greenville SC, choose Archadeck of Greenville.
Archadeck builds one-of-a-kind porches and decks throughout the Greenville South Carolina market. Our outdoor living spaces are equal parts form and function, created one facet at a time to meet our clients' unique needs. Perhaps the fact that our decks and porches are beautiful is what brought you here, but our outdoor living spaces are more than just pretty faces. Since 1980, Archadeck has been designing and building nothing but the highest-quality outdoor spaces – the upper echelon of outdoor living!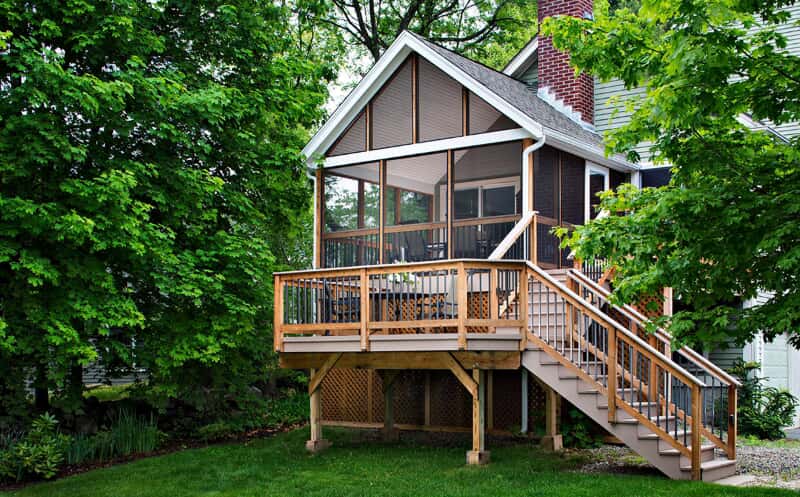 Archadeck's Greenville porches and decks are beautiful and built to last.
Unique Patio Builder in Greenville, South Carolina
There is no such thing as a cookie-cutter Archadeck of Greenville patio design. Every patio we install has been thoughtfully planned down to the smallest detail. From paver textures, sizes, and color combinations – to the overall shape, size, and orientation of the patio installation – every Archadeck of Greenville patio is different to the next. Our Greenville South Carolina patio designs are perfect standalone outdoor living spaces, but also work harmoniously alongside other outdoor living spaces, such as decks and porches. We can help you create the perfect backyard patio for your Greenville area home!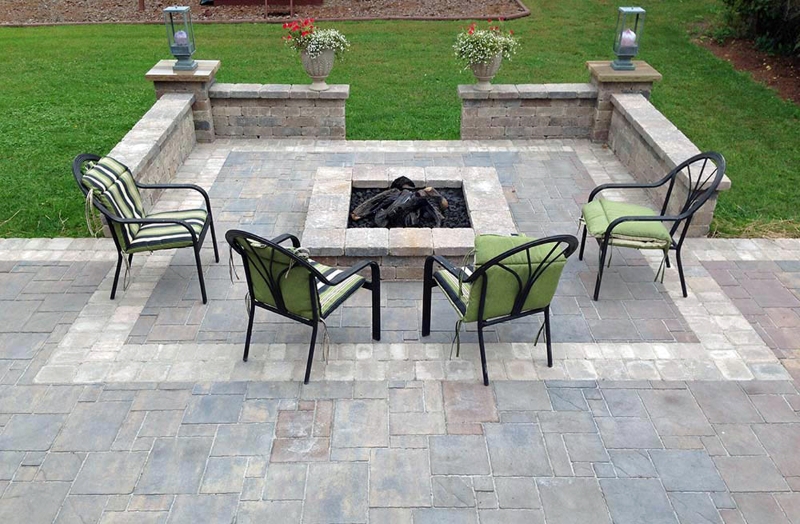 Archadeck is a trusted patio builder in Greenville South Carolina.
Outdoor Living in South Carolina is Finer with a Custom Outdoor Kitchen
Outdoor kitchen designs are no longer just something cool you once saw in an architectural magazine. Greenville outdoor kitchen designs are very popular, and as such Archadeck of Greenville is a sought-after design-and-build contractor. Our outdoor kitchen designs range from simple built-in grills and smokers to full-scale designs with all the amenities you would expect to find indoors. Working with a custom outdoor living Design Consultant at Archadeck will ensure that your Greenville outdoor kitchen will be tailored to your design and usage requirements.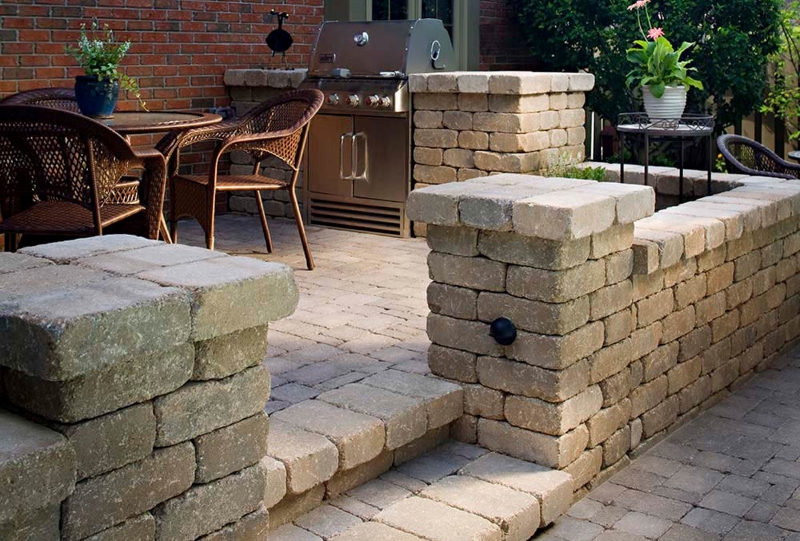 Patio designs gain tons of function with outdoor kitchens.
Outdoor Fireplaces Light Up Archadeck's Custom Porches, Decks, and Patios
There is no better way to add interest to your outdoor living space than with a custom fireplace, but you will gain more than just a designer focal point. Outdoor fireplaces have become staples for clients, who wish to spend time outdoors in the cooler seasons. Not only that, but if you are looking for a way to add ambiance to a porch, patio, or deck, an outdoor fireplace does it like nothing else can.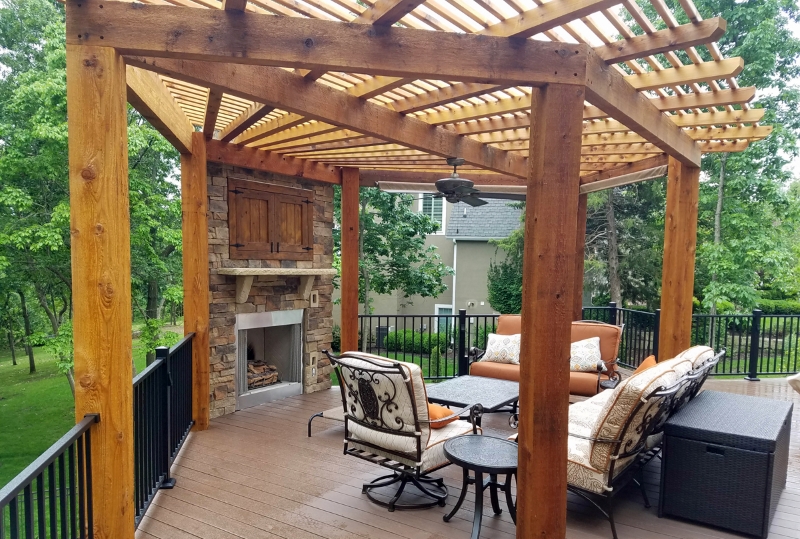 Live outdoors like never before with an outdoor fireplace.
End your search for a Greenville SC custom porch, patio, and deck builder with Archadeck of Greenville! Schedule your custom outdoor living design consultation by calling (864) 301-9966.