Custom Sunroom Builder in Greenville, Spartanburg, and Simpsonville SC
Trust the design-build sunroom contractors at Archadeck to build your Simpsonville, Spartanburg, or Greenville area sunroom.
Archadeck of Greenville is pleased to extend our custom design and build services into the sunroom arena. For some, a sunroom might seem much like a regular interior room, but we can customize your sunroom to give you the best of both worlds. Bright, airy, and open like your favorite deck or porch – but also a protected sanctuary like your favorite indoor spaces.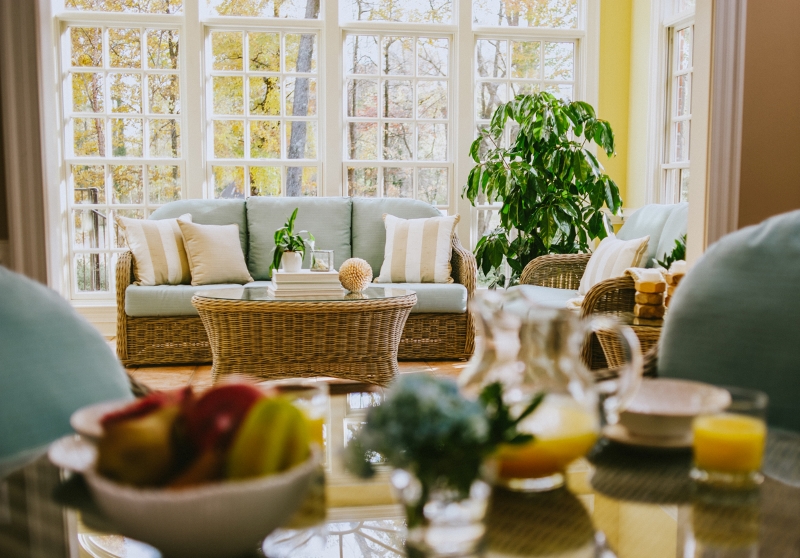 Your Greenville sunroom can be an indoor/outdoor sanctuary.
Only a Custom Sunroom Contractor Can Give You the Room You Long For
Archadeck of Greenville is client-focused ahead of anything else. Our goal in constructing your sunroom will not simply be building a high-quality outdoor living space. It is just as much about bringing your ideal room to fruition. And our experience as a custom Greenville sunroom contractor tells us that one sunroom design is not right for every client.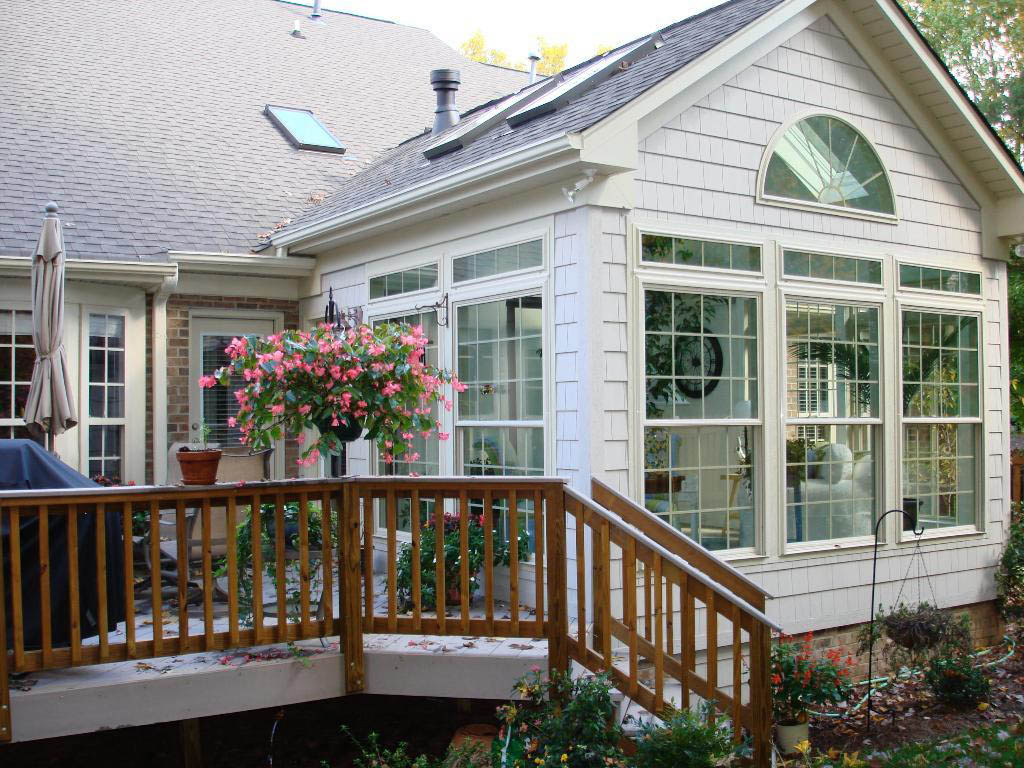 A custom sunroom design will give you the room that is best for you.
What are some standard aspects of a custom Simpsonville sunroom design?
The first requirement of a sunroom is the most obvious - sunlight. As your Simpsonville sunroom contractor, Archadeck of Greenville can create a design that will give you ample sunlight entry. This happens not only with the number and size of windows your sunroom will have, but also by designing your room with skylights if necessary. The orientation of your room will also play into the amount of sunlight that finds its way inside at different times of day.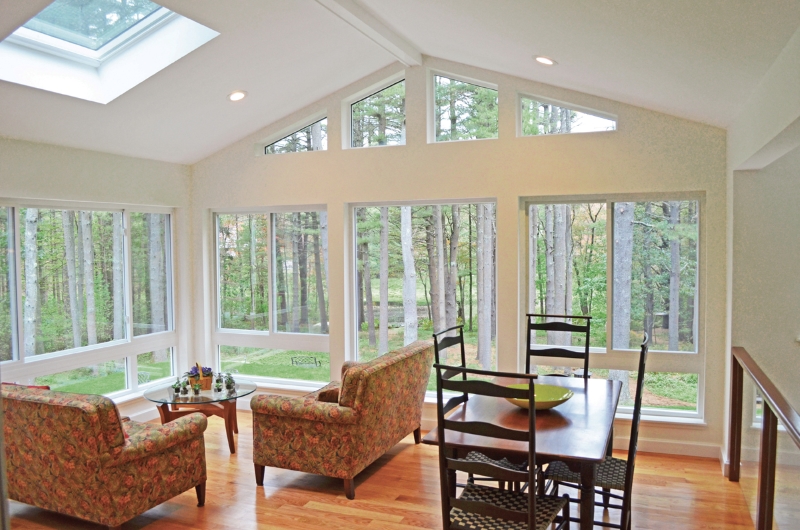 Inverted transom windows, gable windows, and skylights allow ultimate light entry.
What are some optional aspects of your custom sunroom design?
As with Archadeck of Greenville's porches and decks, your Spartanburg sunroom customization comes with near limitless possibilities. These elements will make your sunroom one-of-a-kind, both in the way that it looks, but also in the way it works to accommodate your outdoor living needs. For instance, your sunroom can be climate controlled with insulated walls, dedicated heating and cooling, or by tying into your home's HVAC if possible. There are obvious choices about flooring types and window styles, as well, which will help you achieve your ideal Spartanburg sunroom design.
Popular sunroom design and function options include:
Custom fireplace and/or TV mount
Installed surround sound
Custom lighting and ceiling fans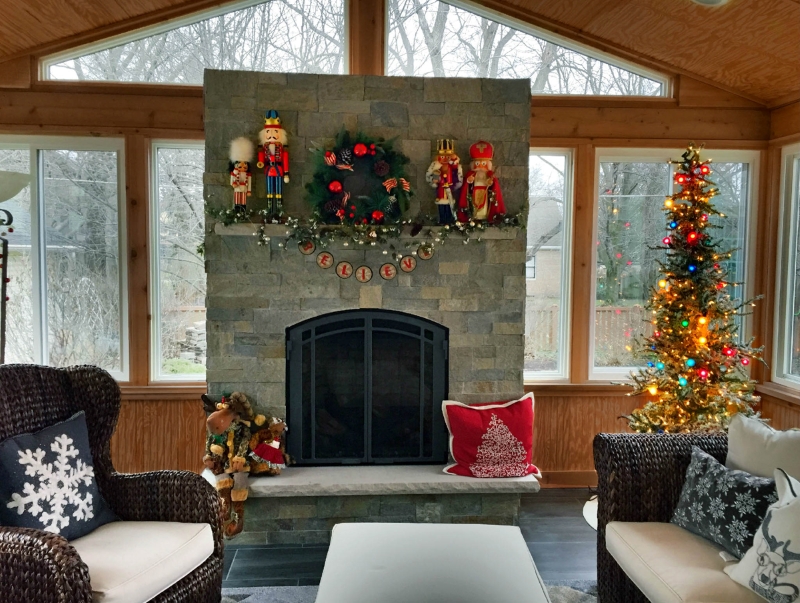 Customize your sunroom with a cozy fireplace for use any time of year.
In the end, sunrooms are extremely flexible living spaces, which are the perfect combination of the best of the indoors and outdoors. Fresh air and sunshine with fabulous comfort amenities that will give you the most use of your space.
End your search for a Greenville SC sunroom builder with Archadeck of Greenville, serving the Spartanburg and Simpsonville areas too! Schedule your custom design consultation by calling (864) 301-9966.