Screened Porch Builder in Greenville, Spartanburg, and Simpsonville SC
Entrust your custom screen porch design to the design-and-build porch contractors at Archadeck, serving the Simpsonville, Spartanburg, and Greenville areas.
Archadeck of Greenville wants to be your go-to screened porch builder in Greenville, Simpsonville, or Spartanburg. When you work with Archadeck, you can rest assured that the screen porch design you seek is the one you get upon your project's completion. Why choose a screened in porch for your Greenville area home?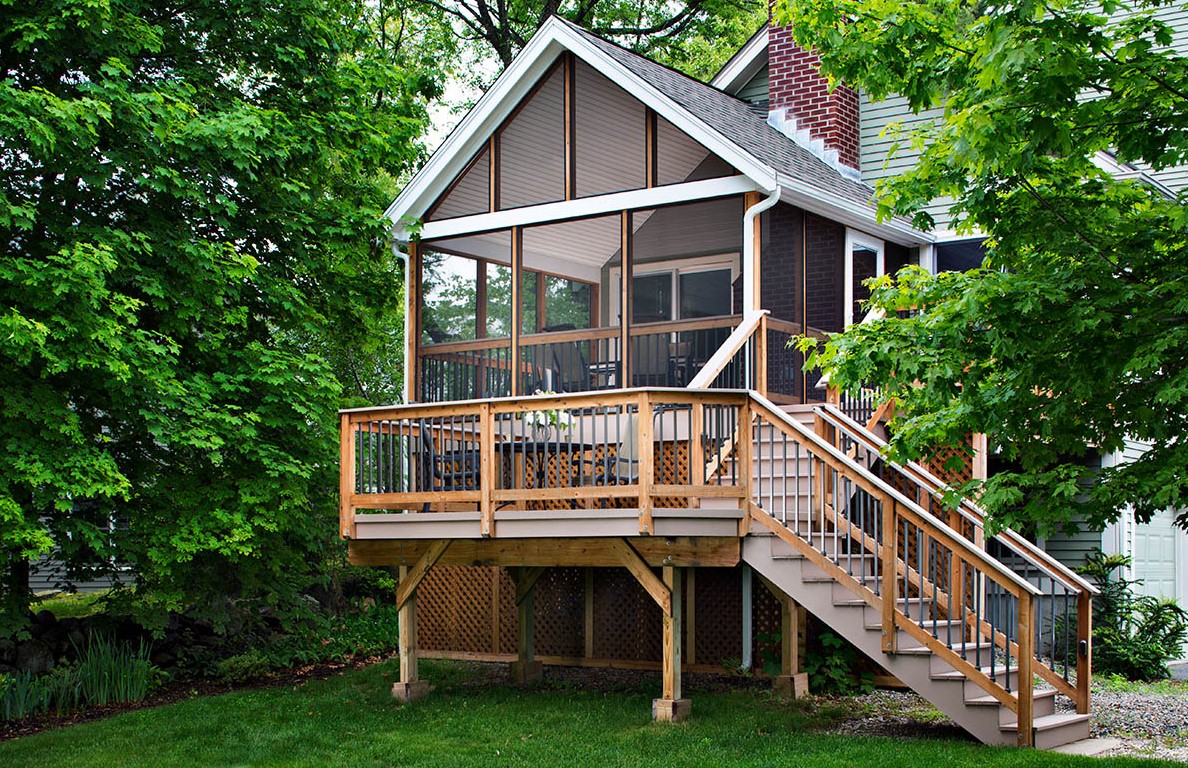 Your Greenville screened porch will be one-of-a-kind.
Your Greenville Screened Porch Will Be a Protected Sanctuary
Obviously, what physically distinguishes our Greenville screened porches from open porch or deck designs, are the screens, but it's so much more than that. The extended functionality that building your Greenville porch with screens provides might not be something that you have considered. Imagine hosting friends or relaxing on a summer evening, inside the protection of screens, where mosquitoes and other pests are kept at bay. Imagine not finding a woodland creature traipsing inside, or discovering a bird nest under your porch roof, because the screens prevent those things from happening.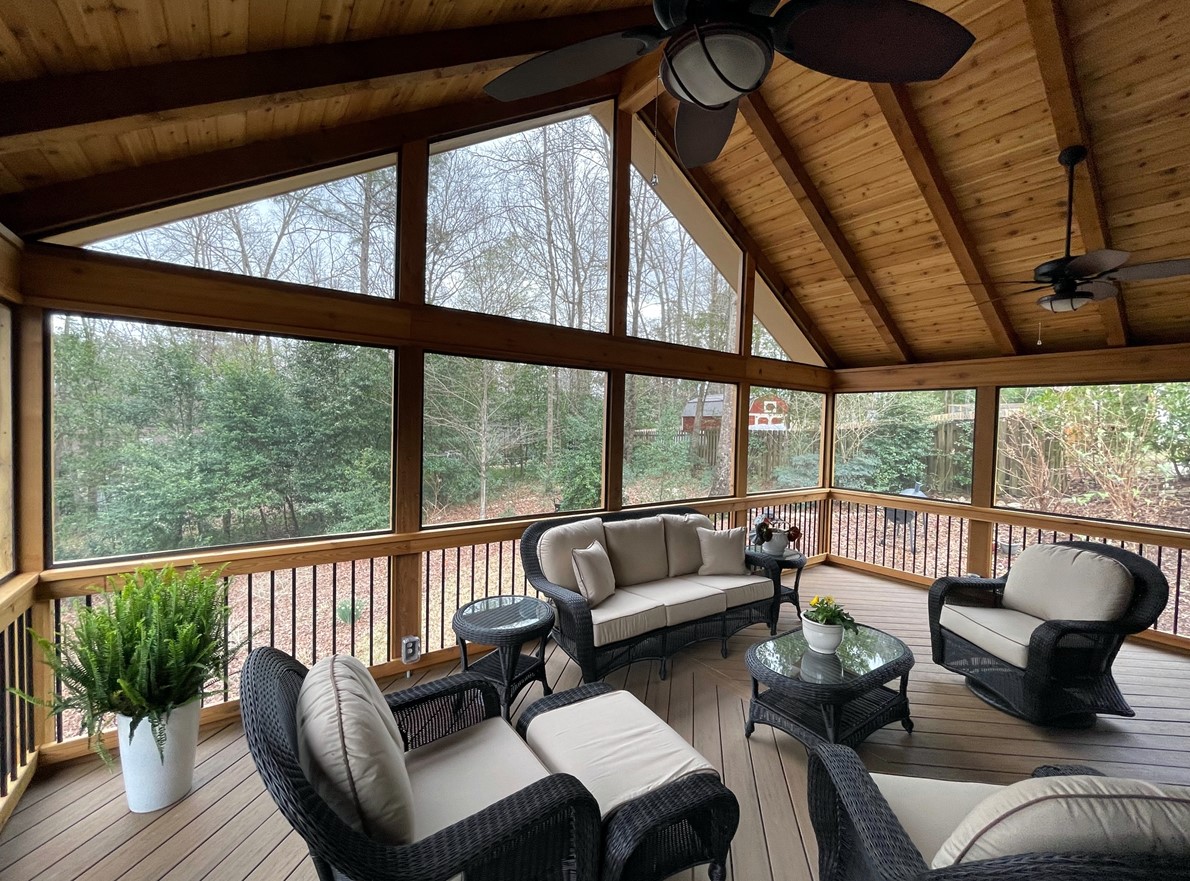 Keep bugs outside with the protection of screens.
Comfort, Cool Breezes Can Fill Your Spartanburg Screened Porch
But perhaps the beauty of the screens is more about what they provide. Your Spartanburg screened porch will offer cooling breezes, light will still enter the space, and the screens will also provide an element of privacy. Even though you can see perfectly from within your porch, those outside will have a bit of an obscured view to the inside!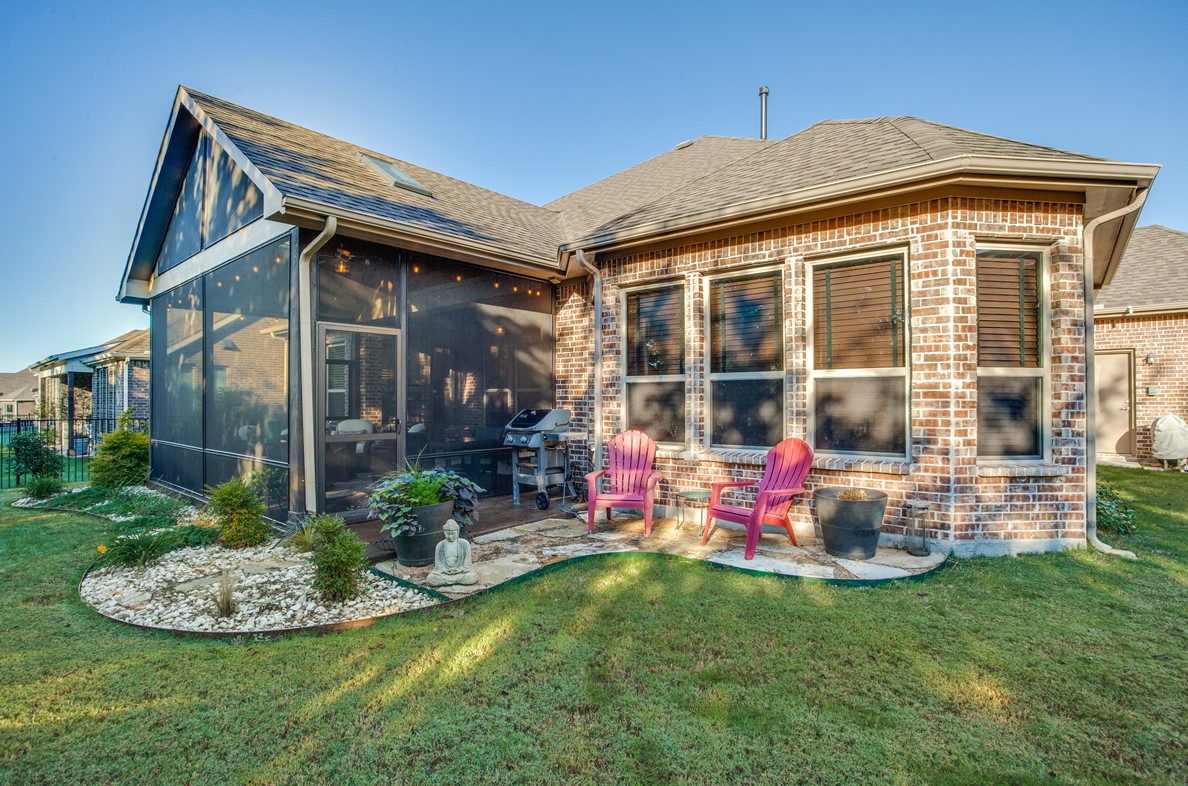 Our Spartanburg screened porches offer much-needed privacy.
Simpsonville Screened Porch Amenities Are Virtually Limitless
As your Simpsonville screened-in porch builder, Archadeck will guide you through many choices in amenities. Our à la carte design approach means that you choose every designer and functional element of your new porch. Often, our clients choose outdoor porch fireplaces for extended use of their screened porches. And what is a fireplace façade if not a perfect spot for hanging a TV? Other amenities, such as dramatic up-lighting, additional electrical outlets, and even surround sound can make your Simpsonville screened porch the preferred outdoor entertainment venue amongst all your family and friends! Host movie nights, take in your favorite sporting events, or binge the latest release on your favorite streaming service – right inside (Or is it outside?) your custom screened porch design by Archadeck of Greenville.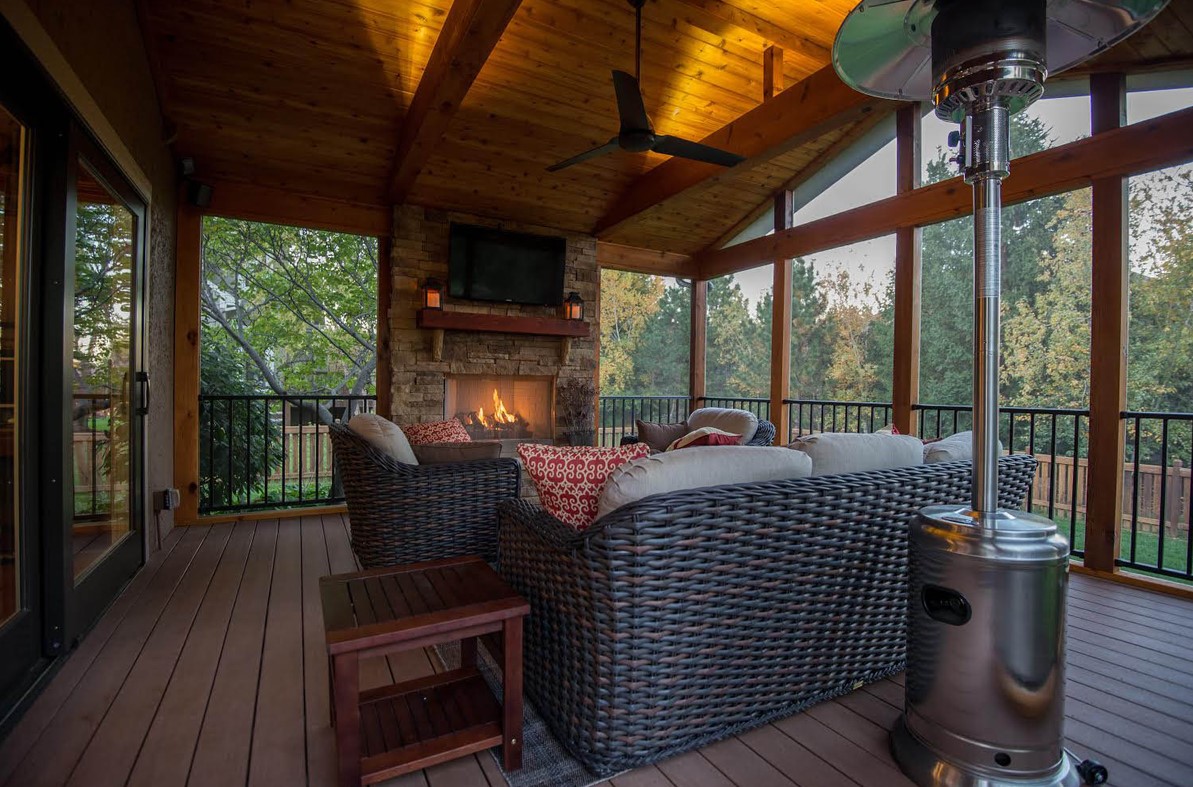 Inverted transom windows, gable windows, and skylights allow ultimate light entry.
Your imagination is the only limit when it comes to your custom screened-in porch design when you choose to work with the expert screened porch design-build team at Archadeck of Greenville!
End your search for a Greenville SC screened porch builder with Archadeck of Greenville, serving the Spartanburg and Simpsonville areas too! Schedule your custom design consultation by calling (864) 301-9966.