Looking for screened porch companies near me?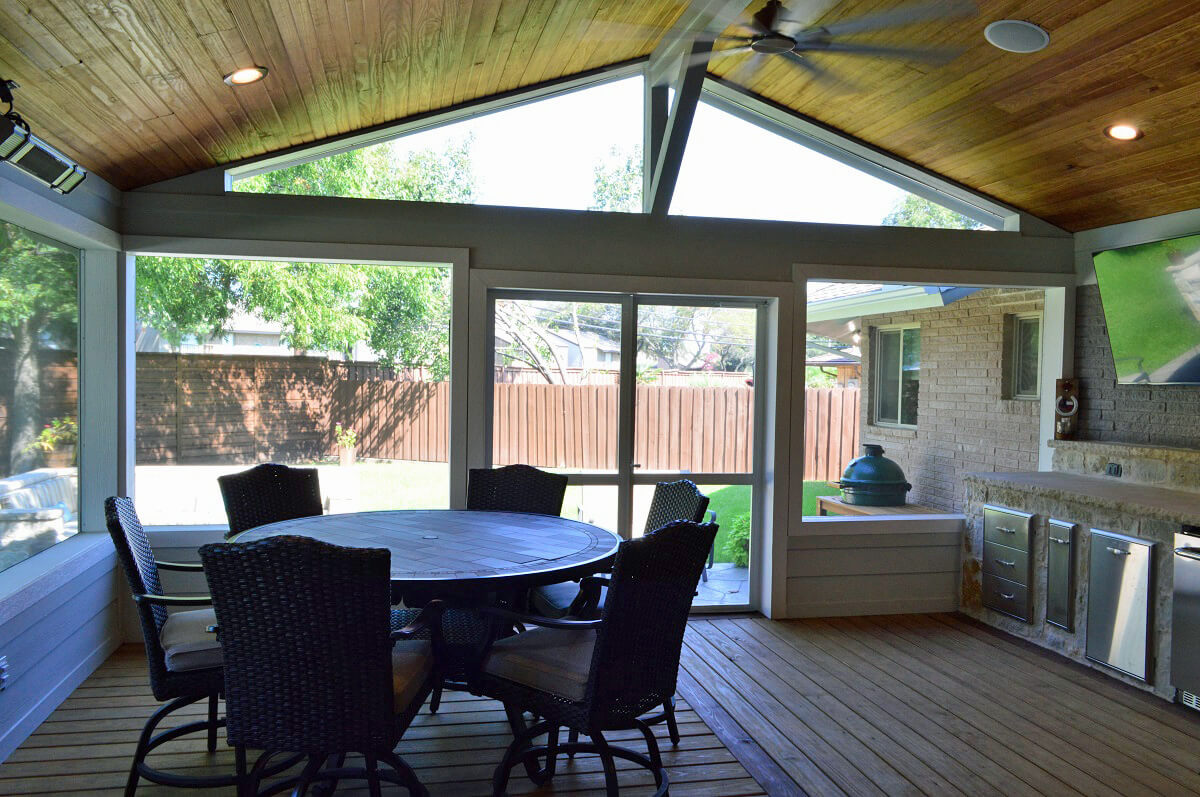 Have you been searching the internet for a screened porch builder near me? If so, you have arrived in the right place. Archadeck of Northeast Dallas-Southlake is your local premier outdoor living space designer and builder, offering beautiful screened porch and 3-season room designs that speak to your needs and style. Our custom porches lend themselves to the enjoyment of your outdoor spaces without the annoyance of pests or inclement weather.
An insect-free outdoor oasis
Protected outdoor living spaces such as screened porches and three-season rooms deliver more than just protection from the heat or pop up summer shower. They also offer protection from bothersome and often dangerous insects such as mosquitoes, too! Did you know that in North Central Texas, there are four mosquito-borne illnesses reported?
These are West Nile Virus, Chikungunya, Dengue Fever and Zika Virus. Any one of these illnesses can be passed through the bite of a mosquito infected with these pathogens.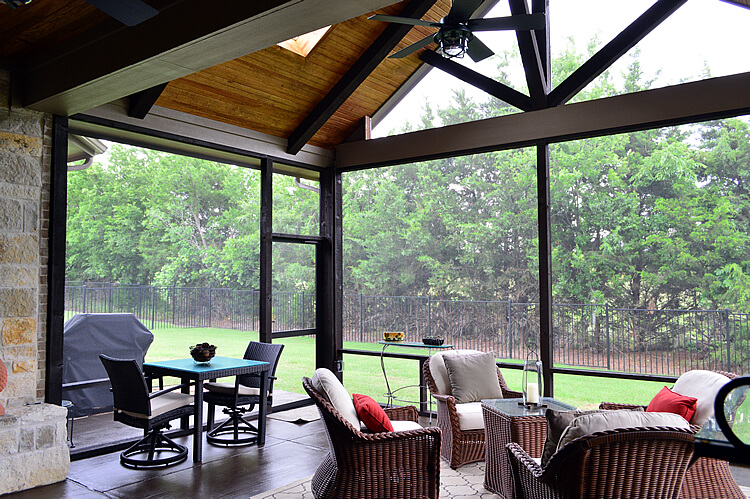 Having the benefit of a protected outdoor living space is a great way to steer clear of mosquitoes and the risk of becoming sick from a mosquito bite. According to the CDC, 25 human cases of West Nile Virus alone have been reported in Texas thus far for 2019.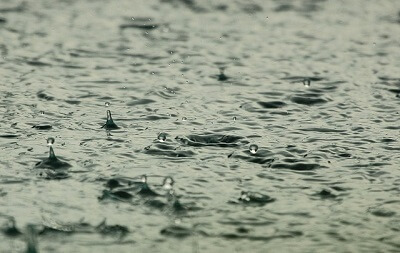 Rain, rain won't thwart my outdoor living today!
Along with protection from insects and seasonal debris, a screened porch also provides a place to enjoy the outdoors even when Mother Nature has other ideas. Imagine being able to remain dry and collected while taking in the fresh air and views of your backyard, even during a shower. Taking your ideal backyard design a step farther, visualize how adding a screened porch to work in unison with an open-air space like a deck or patio will add versatility and limitless possibilities to how you and your family spend time outdoors. You would never have to take the outdoor celebration indoors because of inclement weather, again!
We can't wait to show you what we can do for your home. Schedule your complimentary deck design consultation today at (972) 433-7526!