Dallas Backyard Fire Features are a HOT commodity!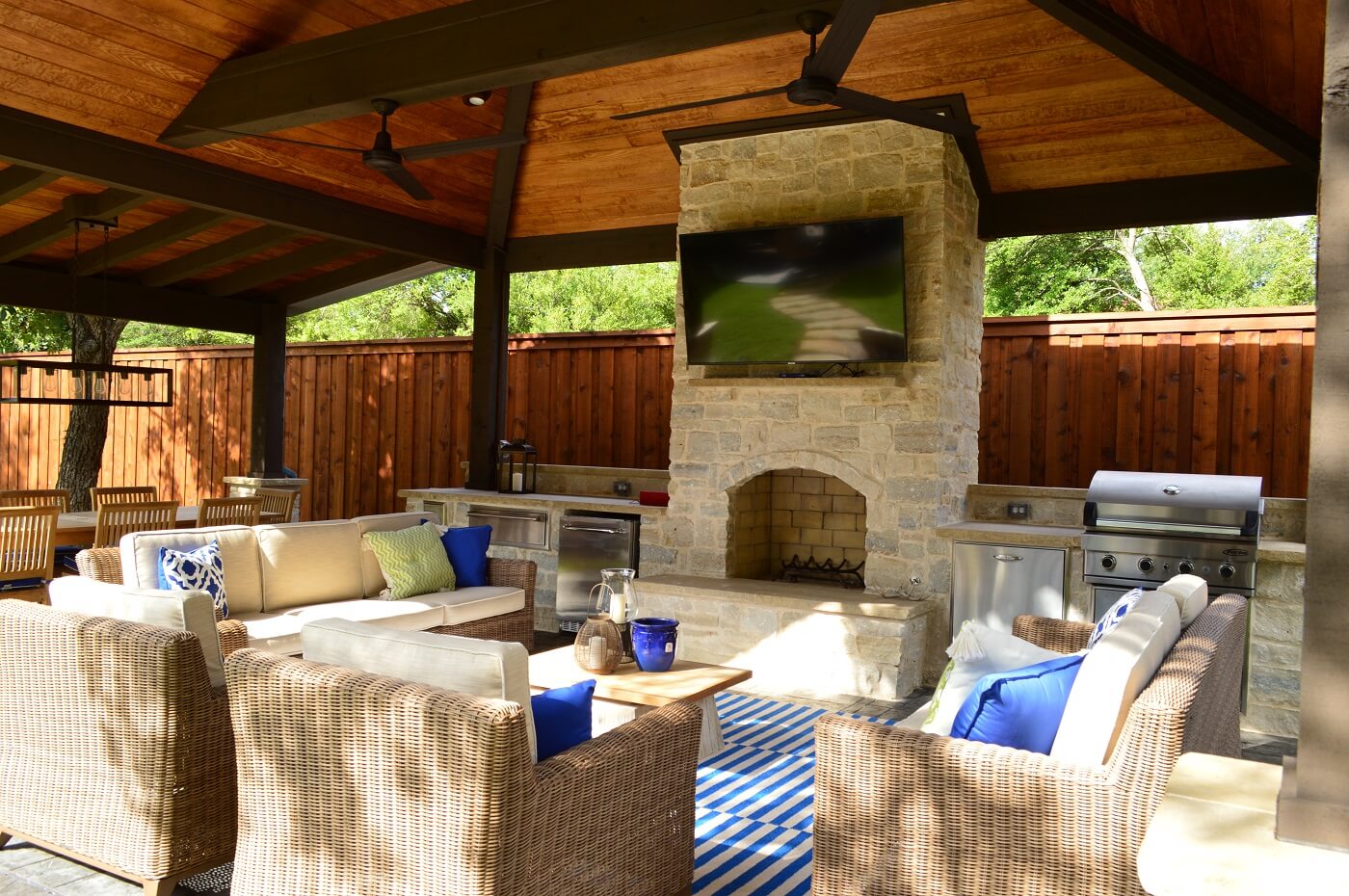 The demand for professionally designed and built outdoor living spaces in the Dallas and Southlake areas shows no sign of slowing down, and, in fact, homeowners are showing increased diversity in regards to the features they want. Nowadays, homeowners see their yard as an extension of the inside of their home, and they are increasingly seeking ways to convert their backyards into comfortable living spaces if it means they can spend more time there.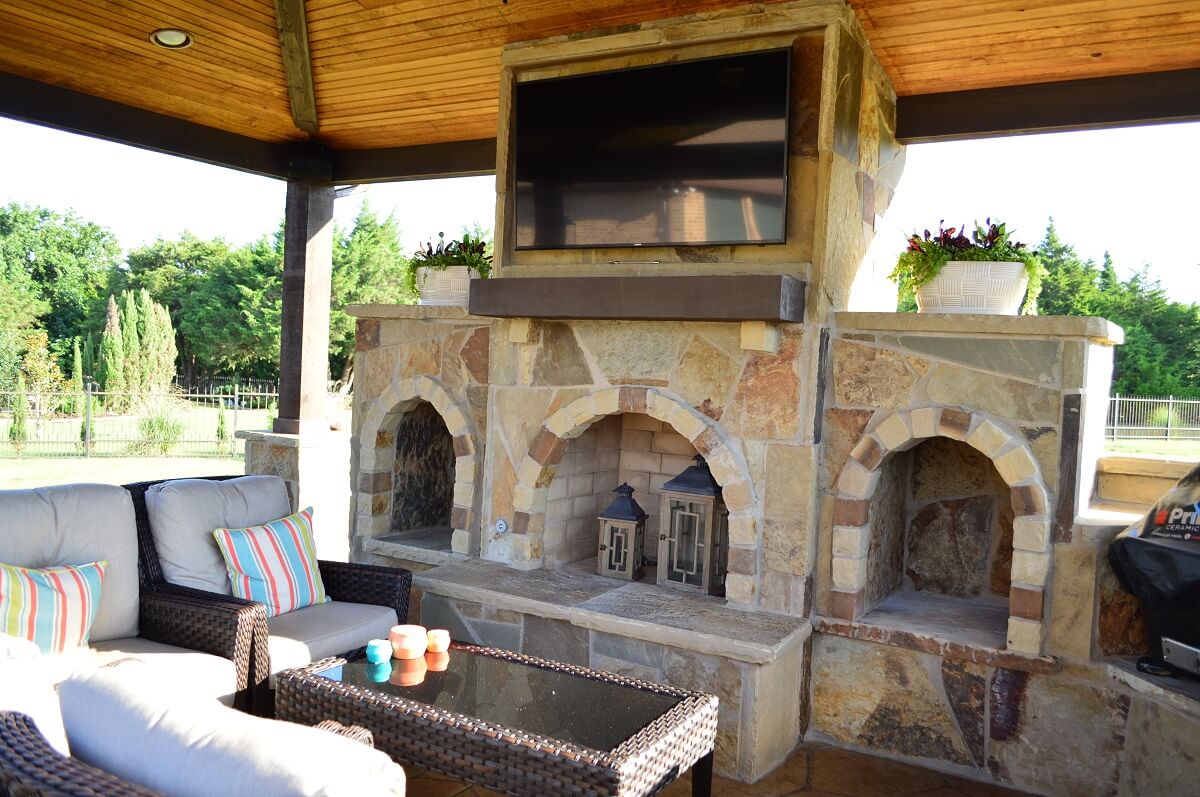 Outdoor fire features such as outdoor fireplaces and fire pits provide the diversity, coziness and ambiance homeowners are seeking in their outdoor living spaces. Not only do fire features make a stunning focal point within an outdoor living space, but they also make a perfect accompaniment to a patio, deck, covered patio or in unison with an outdoor kitchen.
The Desire for Outdoor Living Amenities Grows Nationwide
The American Institute of Architects reported that requests for outdoor living structures have increased for the sixth consecutive year. That information was included in the AIA second quarter 2017 Home Trends Design Survey. After all, what would a living room be without the inclusion of a cozy fire feature? Just as our interior living room spaces enjoy a fireplace, our outdoor living rooms wouldn't be quite complete without a fire feature.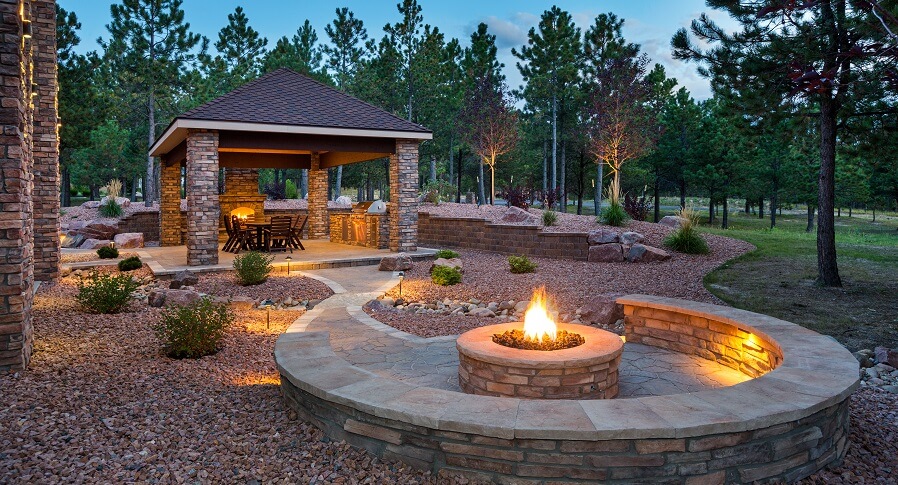 In a recent post from Realtor.com that cited which outdoor features will boost home values the most. Two of the most popular structures mentioned were barbecue stations and fire pits. With regard to fire pits, they noted few things more satisfying than roasting marshmallows over a fire pit's crackling flames. Our clients would probably agree. In the Dallas and Southlake areas, fire pits are very popular.
Unique Custom Outdoor Fire Features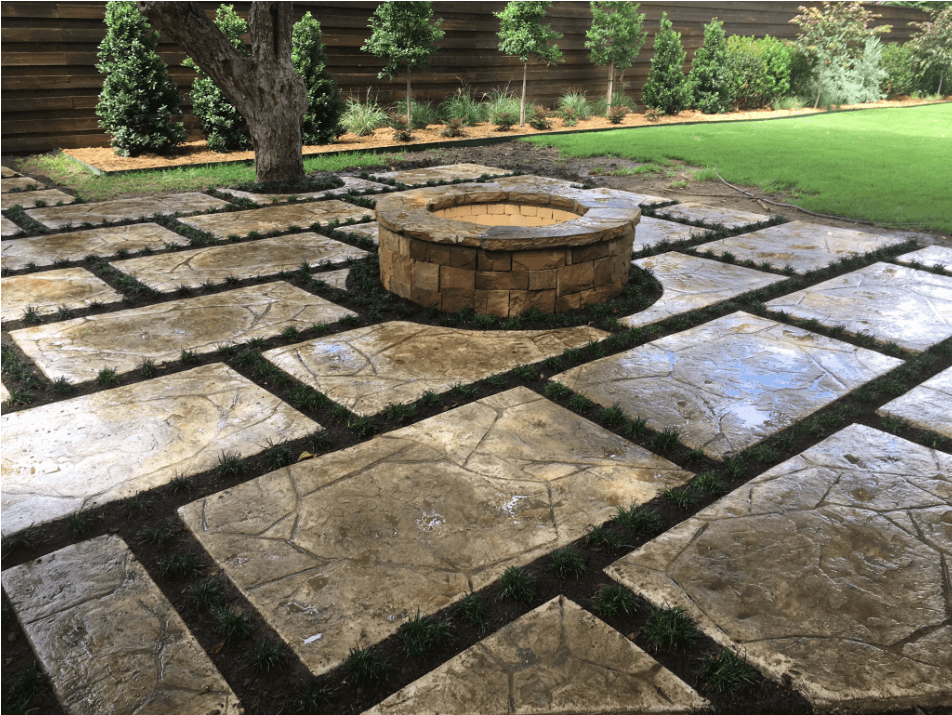 Here at Archadeck of Northeast Dallas-Southlake, we pride ourselves in creating unique, one-of-a-kind outdoor living spaces that complement your home and elevate your outdoor enjoyment. Take a look at some of the custom backyard fire features we have created for our happy clients:
Las Colinas, TX, Custom Pergola and Outdoor Fireplace
These homeowners' patio was already in place, and our job was to build an outdoor fireplace at the edge of the patio and a large cedar pergola for shade overhead.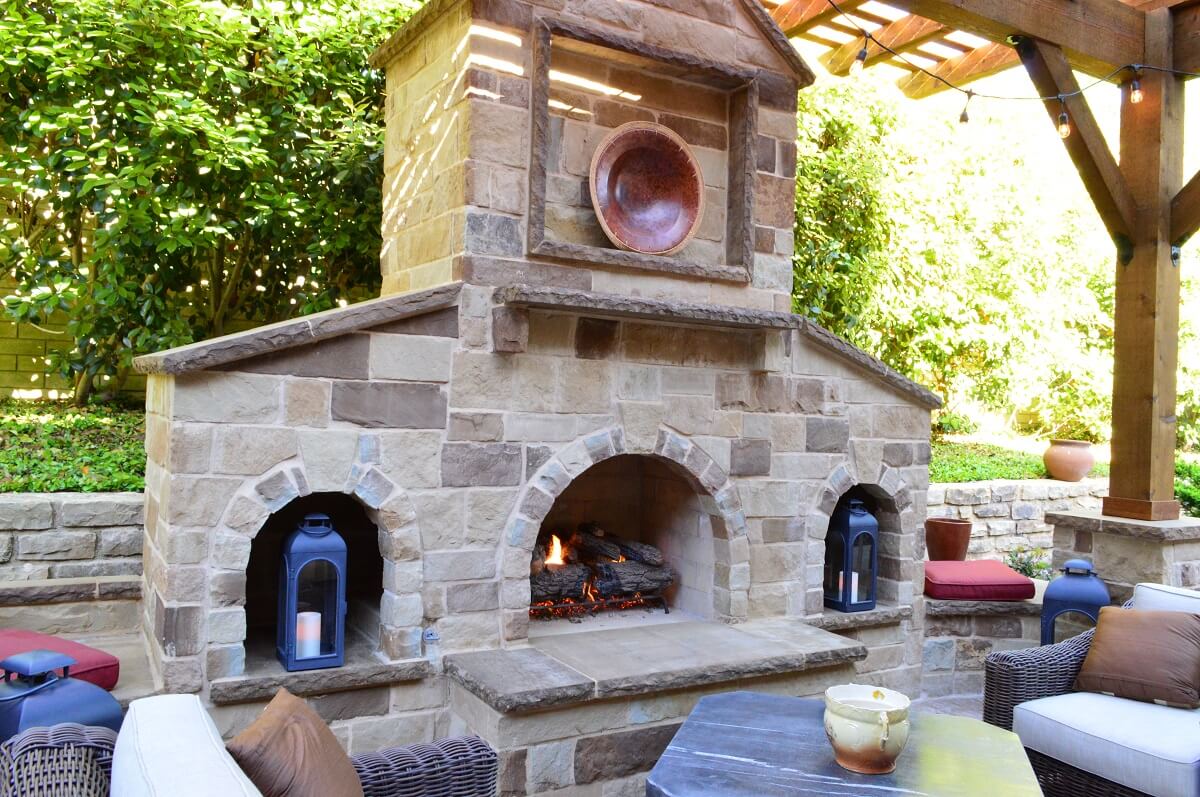 We built the wood-burning outdoor fireplace with Oklahoma chopped stone topped with chocolate Lueders stone for the hearth, the mantel and the angled pieces. The 45-degree angles and the picture framing above the mantel accentuate the fireplace and represent a Chapel fireplace design. The back of the fireplace is tied into the patio's existing retaining wall.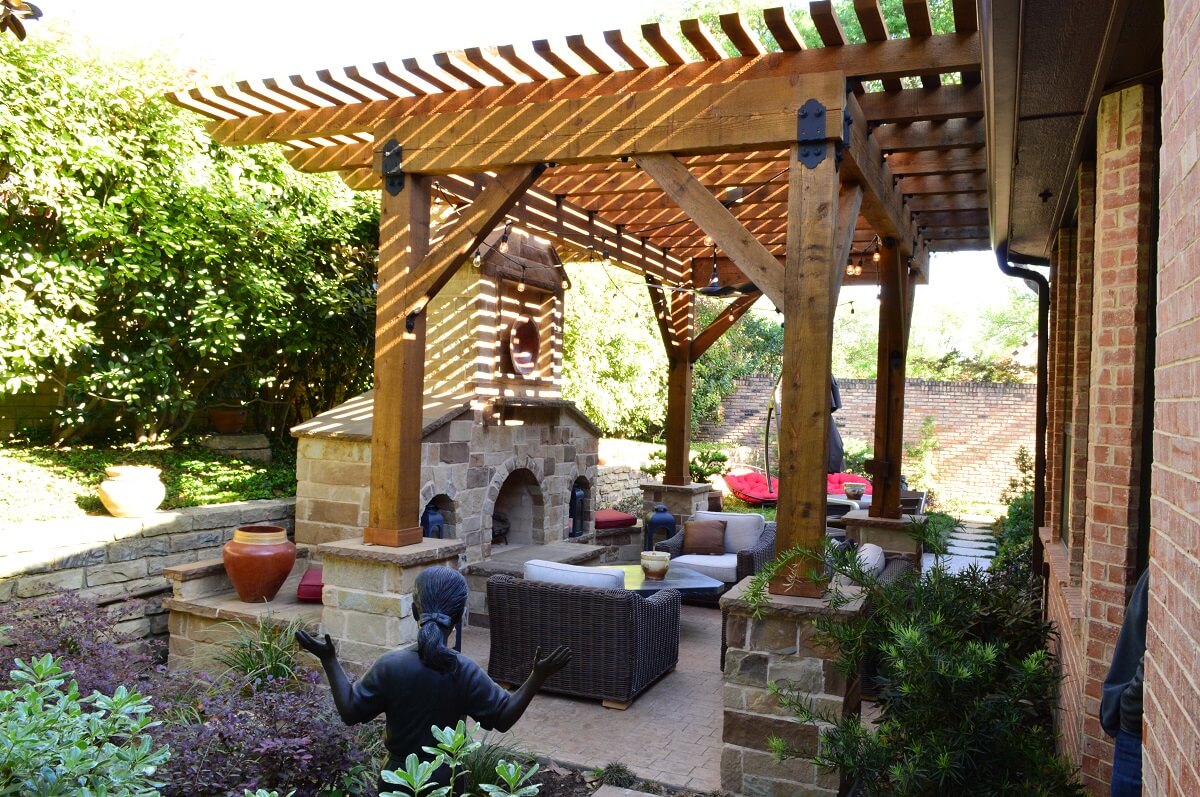 Read more about this beautiful backyard addition in our story
Archadeck of NE Dallas-Southlake Overcomes Design Challenge to the Delight of Las Colinas TX Homeowners.
We can't wait to show you what we can do for your home. Schedule your complimentary deck design consultation today at (972) 433-7526!