Screened-In Porch Builder in Raleigh, Durham, and the Greater Triangle
We Design It, Then We Built It
Screened-in porches are a southern tradition that allow us to enjoy the best of outdoor living in a comfortable, more protected space. At Archadeck of Raleigh-Durham and the Greater Triangle, we have been designing and building custom decks and porches for more than thirty years. We work closely with our clients to design screened porches that balance functional needs, design aesthetics, and budgetary parameters. Our expert craftsmen build screened-in porches with the utmost quality and care, often exceeding local building requirements.
Screened Porches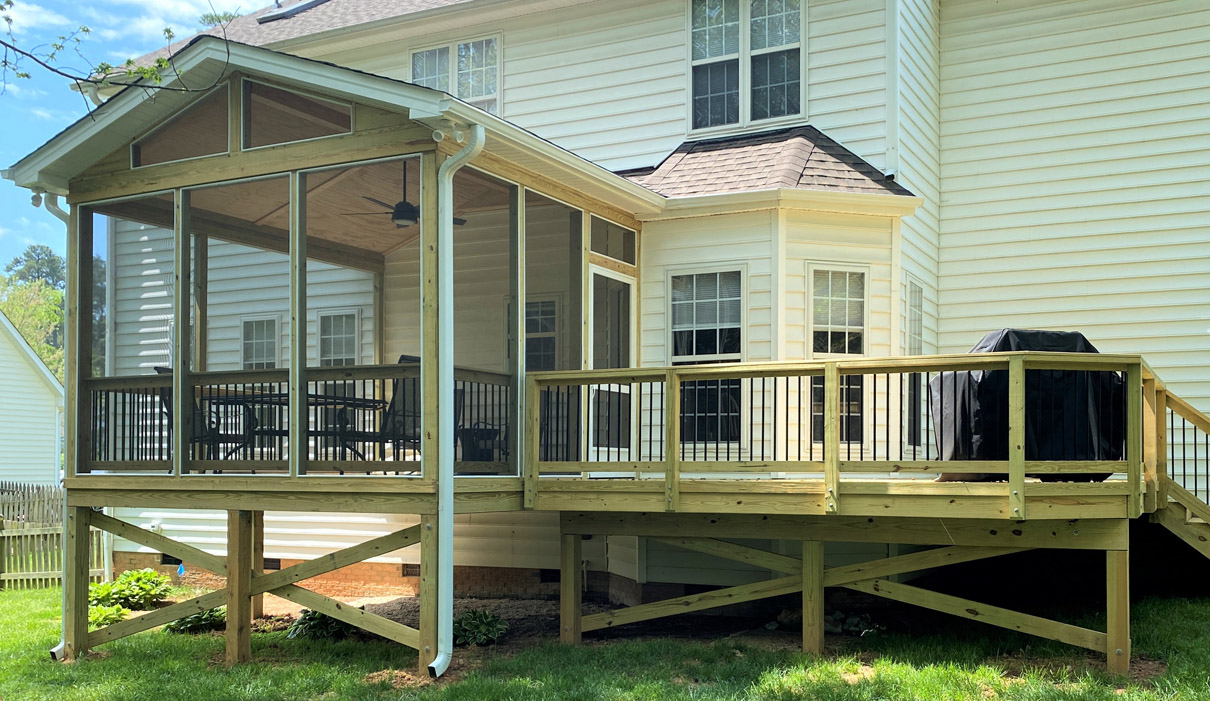 Screened porches go by many names – screened-in porches, screen porches, screened porches – but their purpose is the same, no matter what we call them. Popular throughout Raleigh, Durham, and Chapel Hill, screened porches offer many benefits such as shade, rain protection, and a barrier against pesky insects. Whether it's a cooler place to enjoy fresh barbeque on a hot summer day or a quiet place to read on a crisp fall afternoon, screened-in porches allow homeowners to enjoy outdoor living for a good part of the year. To learn about the different ways a screened-in porch can enhance your lifestyle, read 10 Ways to Tell You Need a Screened Porch.
Converting a Deck or Patio into a Screened Porch
Screened porches are often designed and built as entirely new structures. However, they can also be created by renovating an existing structure. Sometimes homeowners may realize that their current deck or patio isn't really useful or comfortable for regular use. Maybe a south-facing backyard is too hot in the summer or a wooded backyard ends up being a mosquito haven. Not to worry! Many decks and patios are good candidates to be upgraded into screened-in porches. Learn more by reading: Can My Deck Be Converted to a Screened-In Porch?
Screened Porch Experts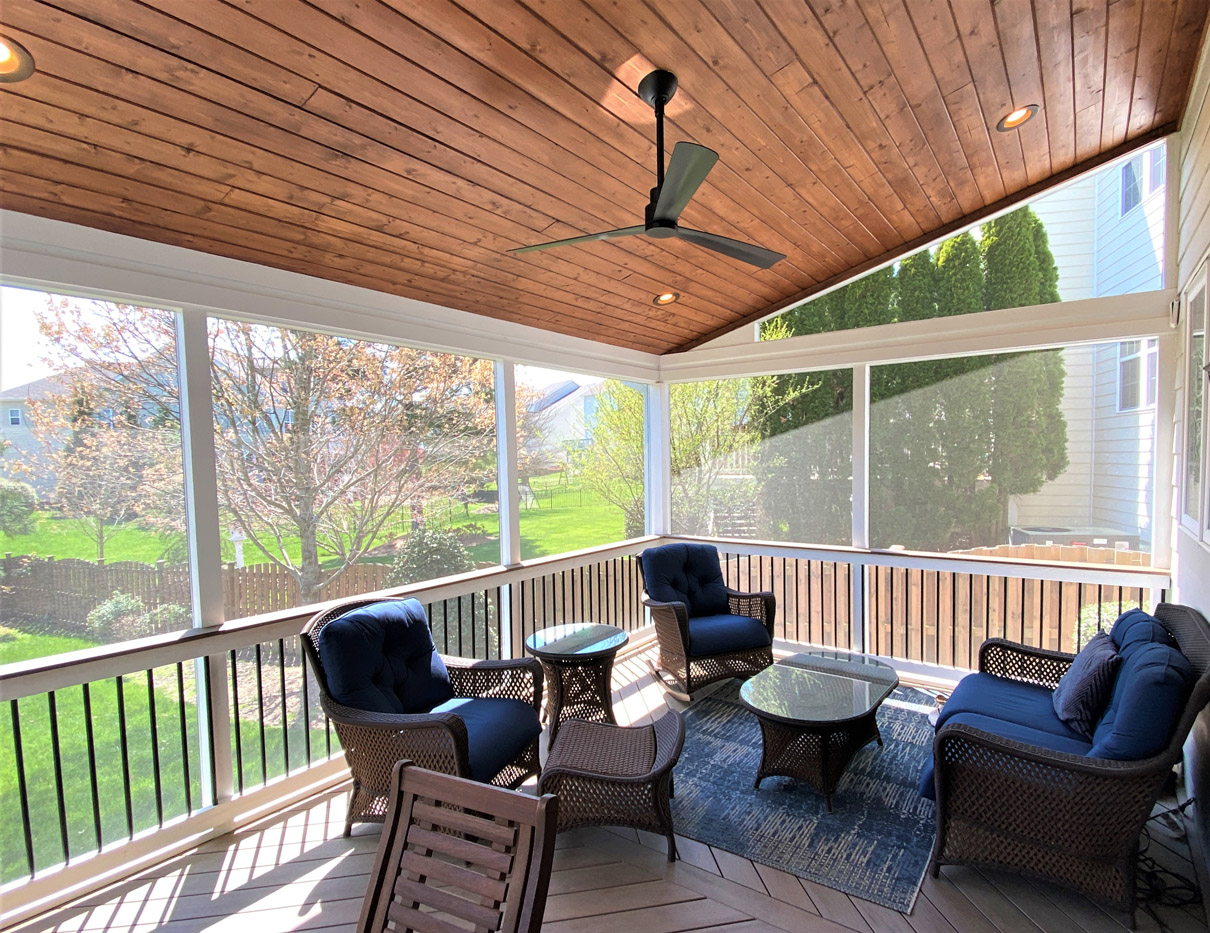 Today's custom screened porches are much more than a deck with screening stapled onto a frame. Your Archadeck designer can help you answer the many different questions that arise during the design phase. What size of structure will best meet your needs? Will railings or a knee wall work better in the new space? What kind of roof will work best with your existing roof line? What type of windows will best serve your needs? As expert builders, we'll help you design the best screened porch for your home, we'll build it with the highest standards of quality construction, and we'll provide a customer experience that prioritizes communication and service.
Give Archadeck a call today at (919) 446-5585 to schedule a design consultation with our team for your new screened-in porch. We look forward to helping you transform your outdoor space!
Check out related content:
How to Clean a Composite Deck?
Can My Deck Be Converted to a Screened Porch?
Gray Decking is a Brilliant Color Choice for Your Raleigh-Durham Deck
Raleigh-Durham's Popular Outdoor Living Trends for 2019
Can You Put a T.V. in a Screened Porch?
Eze-Breeze 3-Seaon Room and Paver Patio Combination
Composite Deck, Paver Patio and Fire Pit Combination
Why Should You Build Composite Decking Around Your Pool?