Raleigh Re-decking and Deck Renovation
Are you considering a deck renovation for your home? There are many reasons to renovate a deck. One is to update the look or functionality of an outdoor living space. Another is to address concerns about the safety of the existing structure. Whatever your reason may be, the first step is deciding whether you need a deck replacement or if you are eligible for re-decking, a popular type of renovation.
Deck Replacement vs. Re-Decking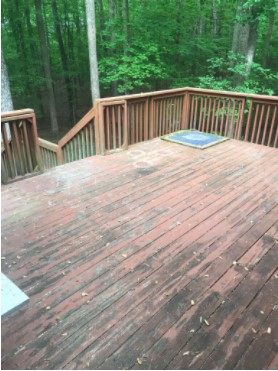 A deck replacement is necessary if the substructure of your deck (the framing under the deck boards) does not meet code, is unstable, or if it shows signs of significant wear and weather. If the substructure is stable, but your goal is to add additional deck space or new amenities (pergola, outdoor kitchen, etc.) that would make significant changes to the layout or weight load, a full replacement is a best and most economical option. With a full deck replacement, you can make substantial changes to your existing deck and create a new design that works best for your needs and lifestyle.
​Re-decking is another option in which a deck's substructure is reused, and new decking boards, rails, and stairs are added. Re-decking is possible if the existing framework is deemed structurally sound and safe, and homeowners don't want to make significant changes to the layout. (Re-decking can still be an option if certain structural components are needed to bring the framing up to standards or accommodate any additional weight that may be added by a change in materials.) Because there is no significant change to the current layout or framework, re-deck projects typically don't require permitting or inspections, saving both time and money.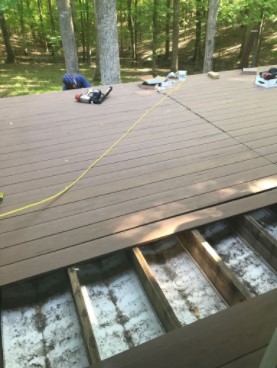 Re-decking also presents a great opportunity to upgrade a deck with low-maintenance, composite materials. This simple change can significantly refresh the look and enhance the quality and longevity of existing outdoor living space.
How to Know When it is Time for Replacement or Re-Decking
Did you know that pressure-treated pine decks typically last for 15-20 years? If you are beginning to question the condition of your deck, keep an eye out for warning signs that a deck replacement or re-decking may be needed. You can also call Archadeck, and we will provide a full deck inspection to assess the safety of your structure. An inspection may also be useful if you don't see any of these warning signs, but your deck is aging. Sometimes deck failures can occur due to unseen issues.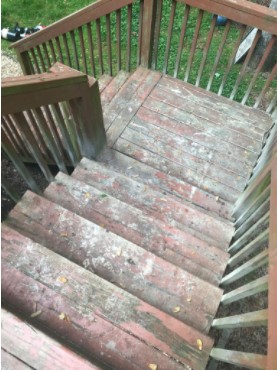 Warning Signs That a Deck Renovation is Imminent
Loose or weak railings.
Splitting or missing spindles.
Rotting, splintered, split, or decaying wood.
Insect damage from termites, carpenter bees, or others.
Missing hardware like bolts, nails, or structural brackets
If you're curious about your re-decking options, read more in What is Re-Decking? to weigh the benefits and challenges of choosing re-decking.
If you are interested in re-decking or replacing your deck, call Archadeck of Raleigh-Durham and the Greater Triangle today: (919) 446-5585 Our expert design team will guide you through the process to ensure you end up with the right renovation for your outdoor living structure. We look forward to working with you!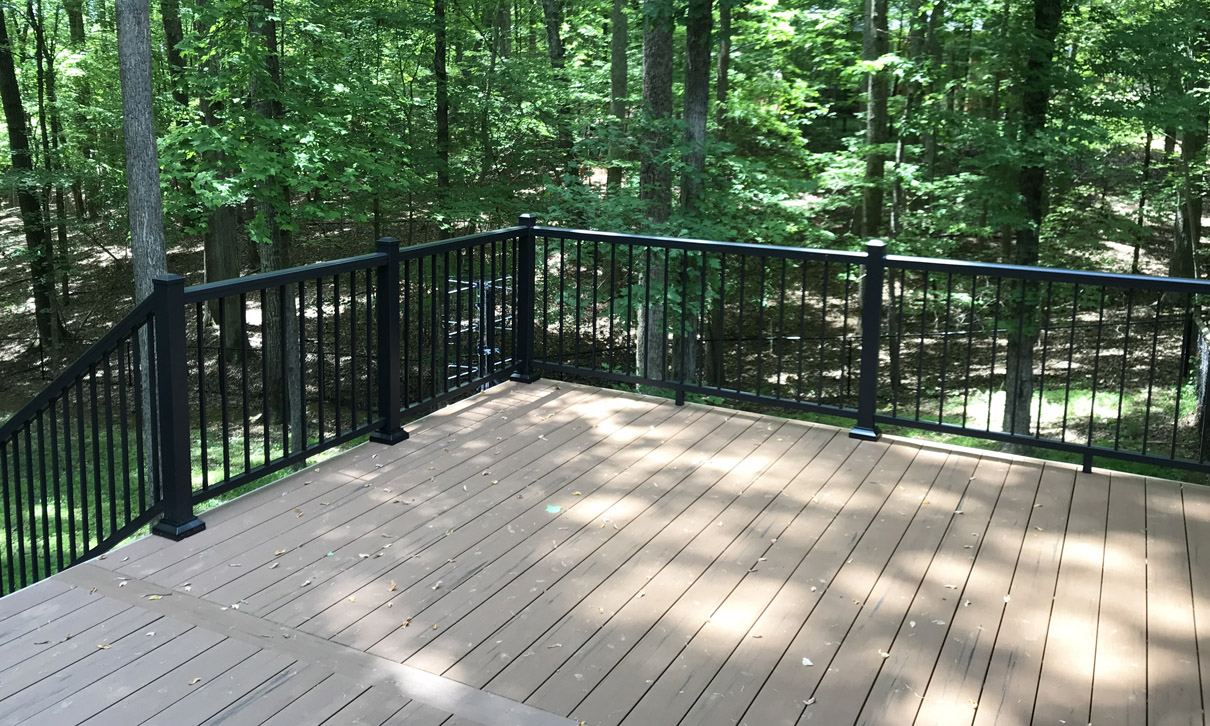 Prepare yourself for your deck renovation by reading What to Expect on a Re-Decking Project.